---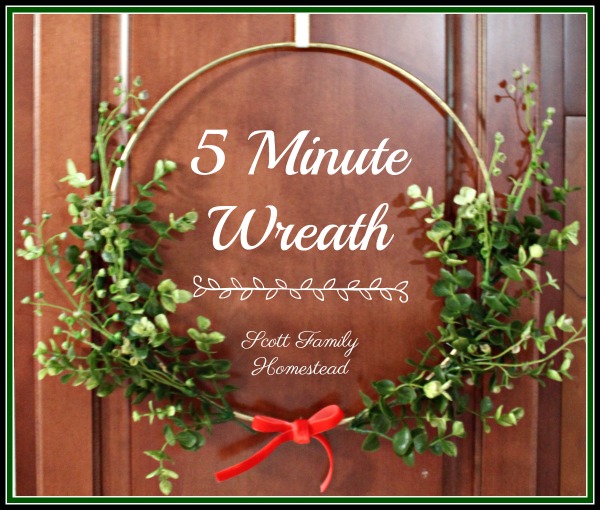 If you have been in the holiday section of any store, I'm sure you have seen some gold hoop wreaths that are beautiful. It seems to be a new trend this year, but before you go out and buy a $10-$20 wreath, check out this quick and easy DIY.
With just a macrame ring, a cheap bouquet of greens, and a little ribbon you can make this wreath. It is perfect for a door, wall, cabinet, etc.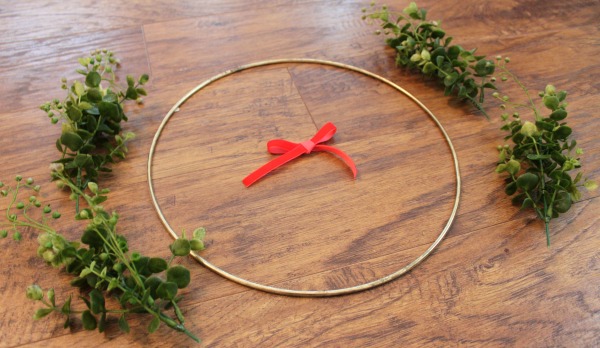 I find that craft rings are incredibly easy to find at rummage and estate sales.  I bought a giant box of these gold rings in all different sizes (this one is 12″) and embroidery hoops for $5. It is the gift that keeps on giving, because they have been a big part of my crafting. The bouquet of greens I purchased a while ago on sale at Hobby Lobby and it was $3. I was able to make 3 wreaths with 1 bouquet. Since you will only need a little bit of ribbon to tie a bow, you can use some leftovers.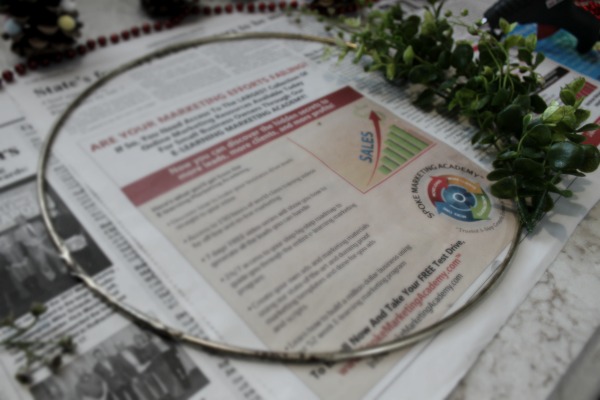 I literally only takes 5 minutes and some hot glue to put this together. You can make it as fancy as you would like, but I found that 4 little sprigs makes the perfect coverage for this open wreath. Some red berries would also look great, or add whatever embellishments suit you!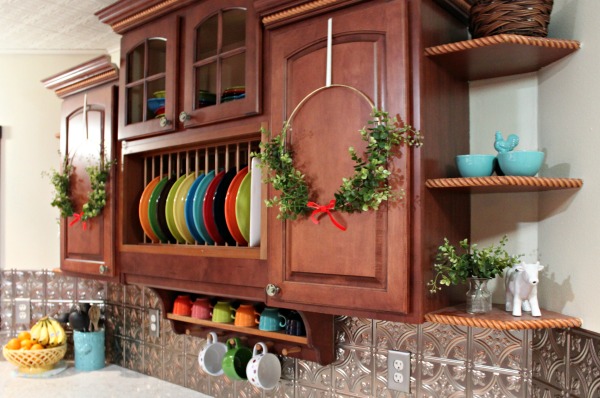 These made the perfect addition to our kitchen cabinets for the holidays. These wreaths would also look great on a window or door.
I also want to add, we refreshed our cabinets with some lemon oil about 6 months ago. It was such an easy job and the cabinets look brand new. I will do a full kitchen reveal some time in the future now that our new countertops and backsplash are complete, but for now, enjoy this sneak peek…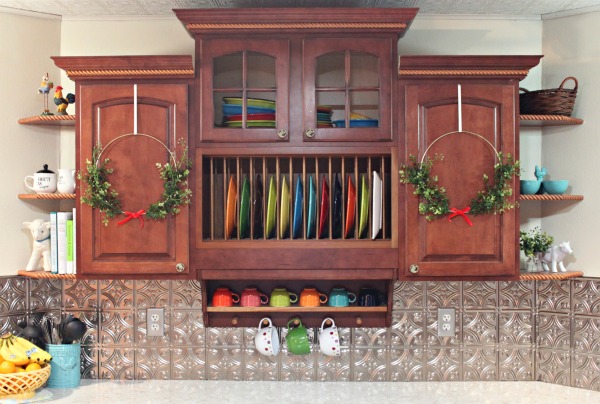 What holiday DIYs are you taking on this year? I would love to hear your ideas! As always, thanks for reading and stay tuned for more!
Please follow and like us:
---
---
---