---
I have been busy, busy getting our garden put in this year and I am excited to share with you! Our first summer in this house (2015) I had a 4'x4′ raised bed garden and some tomato plants in pots on the deck. Last year, I doubled my garden bed space by adding 2 4'x2′ garden beds. Needless to say, we didn't have all that much success with that small amount of space.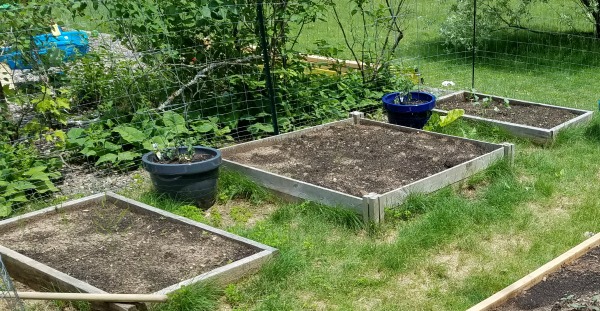 This year I decided to step it up and put in my "forever garden." I added 2 large raised beds. One is 27'x3′ split into 4 sections. The other is 13'x4′ split into 2 sections. We went from a total of 32 square feet to 165 square feet! We also added an 8'x8′ green house and have several pots of tomatoes and herbs. It is still a work on progress, but I am happy with how far it has come.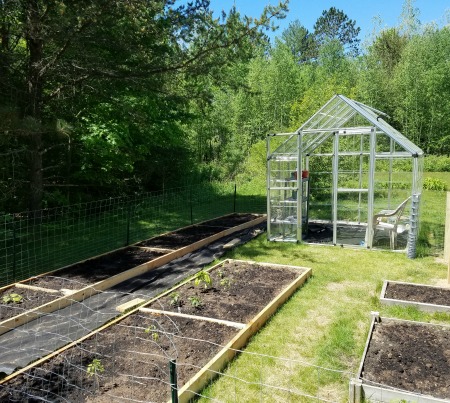 We have planted green beans, zucchini, pumpkins, sweet peppers, green peppers, carrots, cucumbers, broccoli, rhubarb, asparagus, tomatoes, chives, basil, oregano, dill, marjoram, and parsley.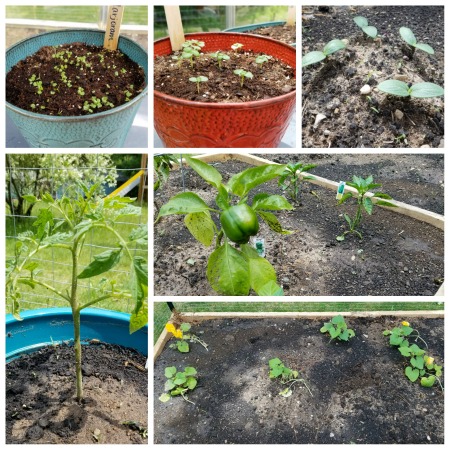 So what's next? I bought a great metal arbor and a really cool bamboo gate that will be installed soon. I am also planning on laying down landscape fabric and mulch between the boxes. The greenhouse will eventually get a brick floor and some built in shelves. It may take a while to finish the project list, but everything is functional as it is and our plants are doing great so far.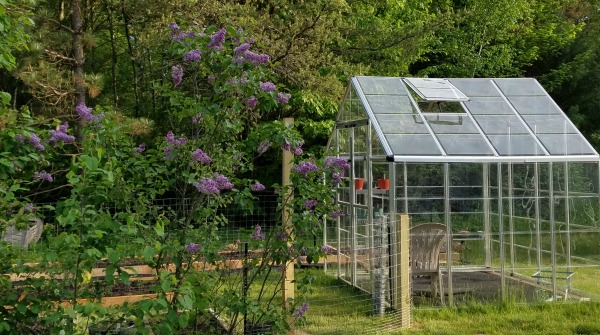 Over the last 48 hours we have received almost 5 inches of rain. We were lucky to not have any storm damage and the garden seems to be loving the extra water. I am excited to see what the garden will yield this year. I am definitely not a professional, but I learn a little more each year. If nothing else, it sure is pretty and Harrison loves it! He is becoming a little gardener and even has his own wildflower garden.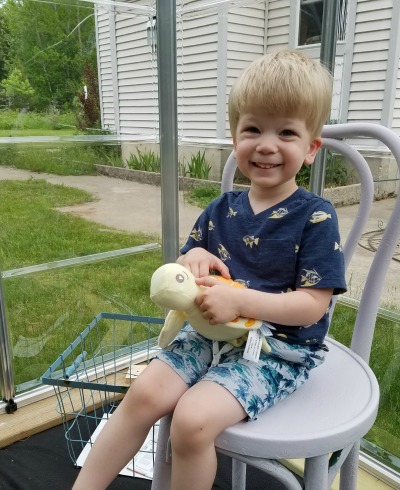 We have a busy summer, but we love our little homestead so much. We love to see the apple trees and blackberry bushes blooming with flowers. We love collecting the eggs every day, especially the beautiful blue ones! The roses and wildflowers are blooming. We are really, really lucky to raise our boys here. I wouldn't have it any other way.
Please follow and like us:
---
---
---