---
The countdown has begun to big birthday #1! This time last year we were scrambling to get everything set for baby #2 and had an induction scheduled. We were nervous about labor, delivery, and our baby boy. Now he is a happy, healthy little guy that is on the move!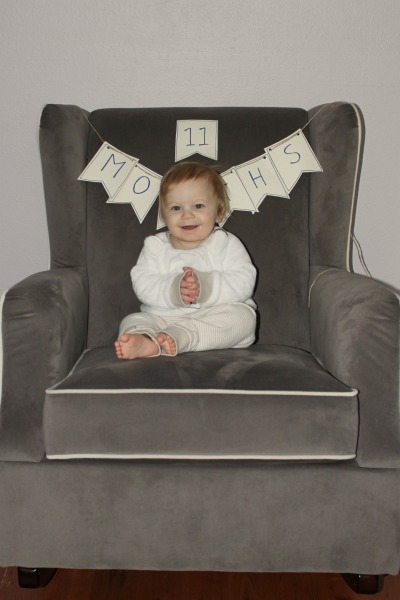 Micah is so close to walking, and it could happen any day now. He lets go of furniture and stands on his own but hasn't taken that first step yet. Ryan was traveling all of last week and I was so nervous Micah would take his first steps while he was gone, but he held off.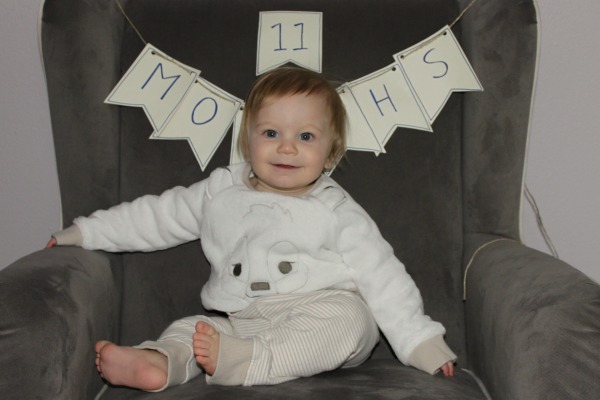 Micah loves music. If he hears music, even in the distance, he starts dancing or clapping. He loves to play around on the piano and has learned to be gentle with it. He also loves to wrestle with his brother, but isn't quite as gentle with that.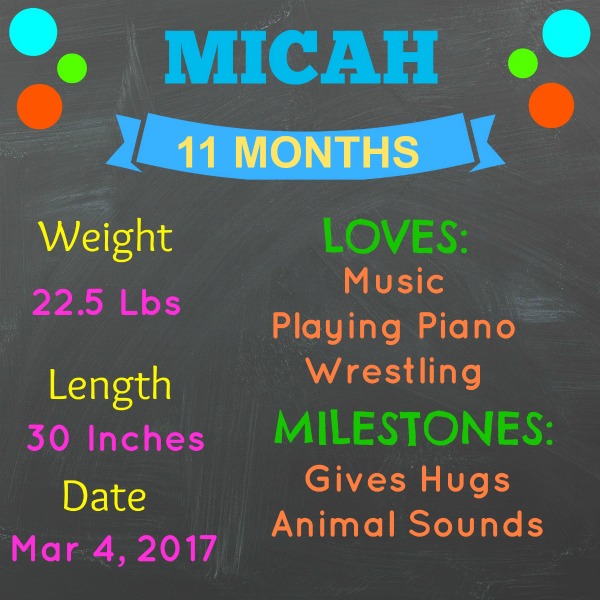 Micah has started to give hugs and kisses. He is starting to say a few words and is working on his animal sounds. Cows say moo and everything else says woof woof!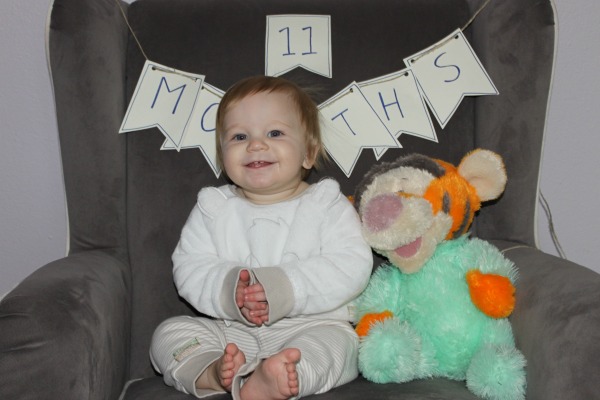 Micah is staying right on his curve at 22.5 lbs and 30 inches. He has definitely grown quite a bit in length this month but has slimmed down a bit. We are so happy to see him growing so big and healthy.
As far as his kidney goes, he will be having a VCUG (a series of x-rays that watches his kidneys and bladder empty) after his first birthday to assess whether he has grown enough for surgery. We will keep everyone updated when we have more information, but he will stay on the antibiotics until we can get him the surgery he needs.
We had an exciting month with a weekend at MommyCon Chicago and I will post a bit on that later this week. Look for more updates soon and thank you for reading!
Please follow and like us:
---
---
---