---
We were very lucky to score a great deal at a Disney Resort for the end of January/beginning of February. The All Star Music resort ended up being less than $90 per night and the kids are still both free at the parks since they are under 3. With a deal like that, we couldn't pass up the chance to relax and enjoy the nice Florida weather while it was snowy and freezing at home. We were lucky enough to get such a great deal that my parents came with too.
How did we get such a great deal? I checked their website a couple of times each week and priced out every week for the next couple of months to see if there was a deal. For whatever reason, each day the prices seem to change for each week at each resort. We had an "up to 30% off" code for returning guests, but you can often get an "up to 25% off" or free dining plan code if you wait until the right time to book. Sometimes it takes a bit of patience and the ability to travel within the next few weeks to get the best deals. Keep in mind that the best rates are during the week, so if you travel Sunday – Friday you will get the best rates.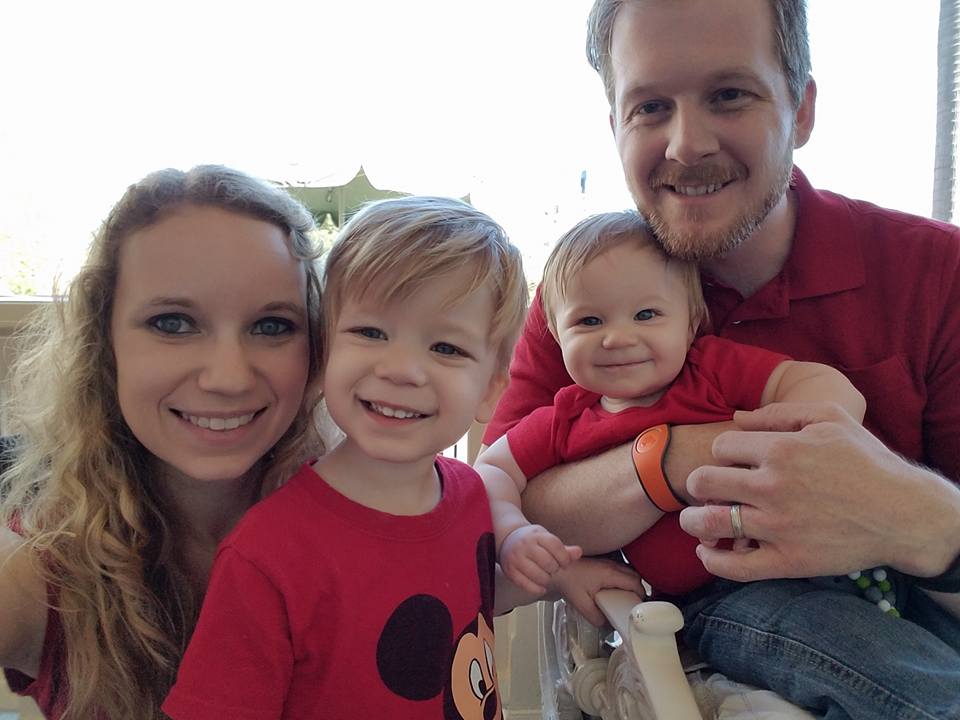 We have been to Disney many times and have even stayed at Disney resorts a handful of times. We really love the value resorts because they seem to be much more geared towards kids than the moderate resort we have stayed at (Coronado Springs). The rooms are cheaper, and so are the dining options. We have stayed at All Star Music and Pop Century and I would recommend both.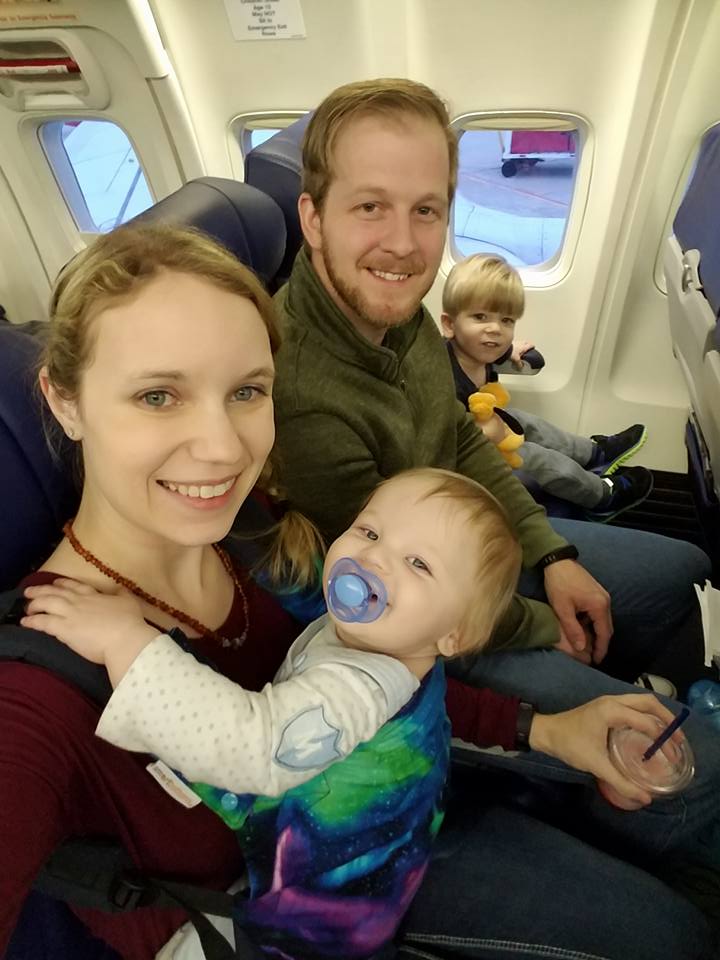 We had nonstop flights from Milwaukee to Orlando and back. The kids did remarkably well. Harrison got his own seat and Micah snuggled up with us. The trip back was definitely harder, but the car ride was the worst part. Harrison had a backpack of entertainment and Micah was mostly entertained by snacks.
Once we arrived, we used Disney's Magical Express for transportation. This service is nice because you don't need to get a rental car, and they deliver your luggage right to your room. As long as you plan on staying within the resorts and parks I recommend this service.
We had 4 days of park hopper tickets. We spent the first morning (Monday) at Animal Kingdom and then hopped over to Magic Kingdom. The next day we spent at Epcot. Wednesday we were at Magic Kingdom all day and stayed until the fireworks. We relaxed and spent some time at Disney Springs on Thursday, and we finished out the trip at Hollywood Studios on Friday. We booked our fast passes as soon as we booked our room, so we were able to do most of the rides we wanted to. The last 2 times I was at Disney I was pregnant, so it was nice to finally have a chance to do some of the roller coasters.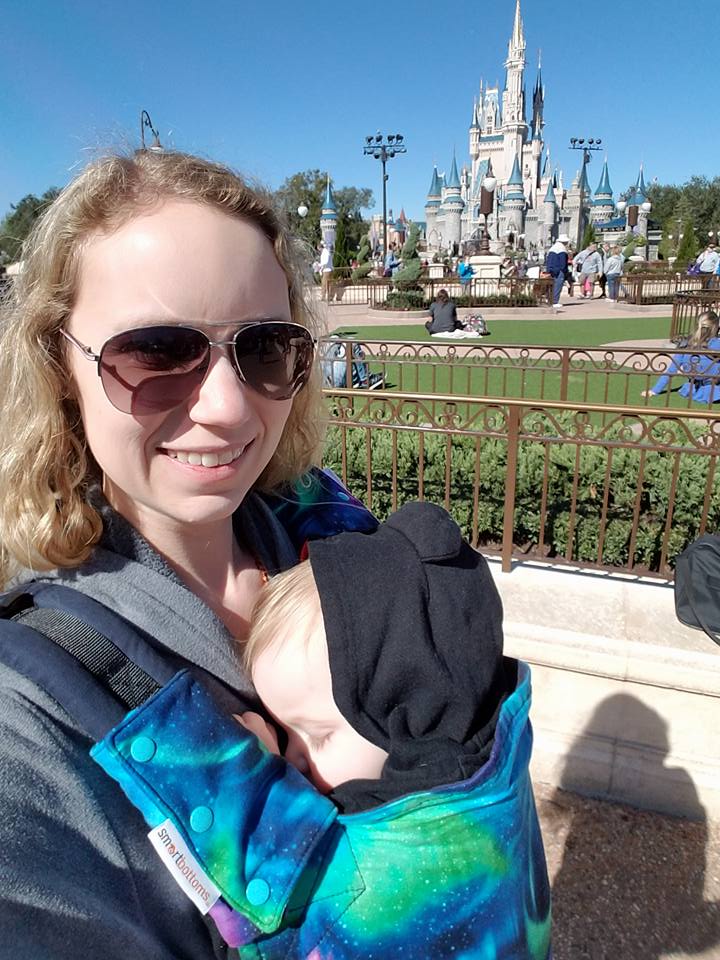 Micah slept so much during the day. We took pictures with him all over the parks sleeping in his carrier. It made the day easy and he was happy whenever he was awake! Harrison also took naps in his toddler Tula baby carrier.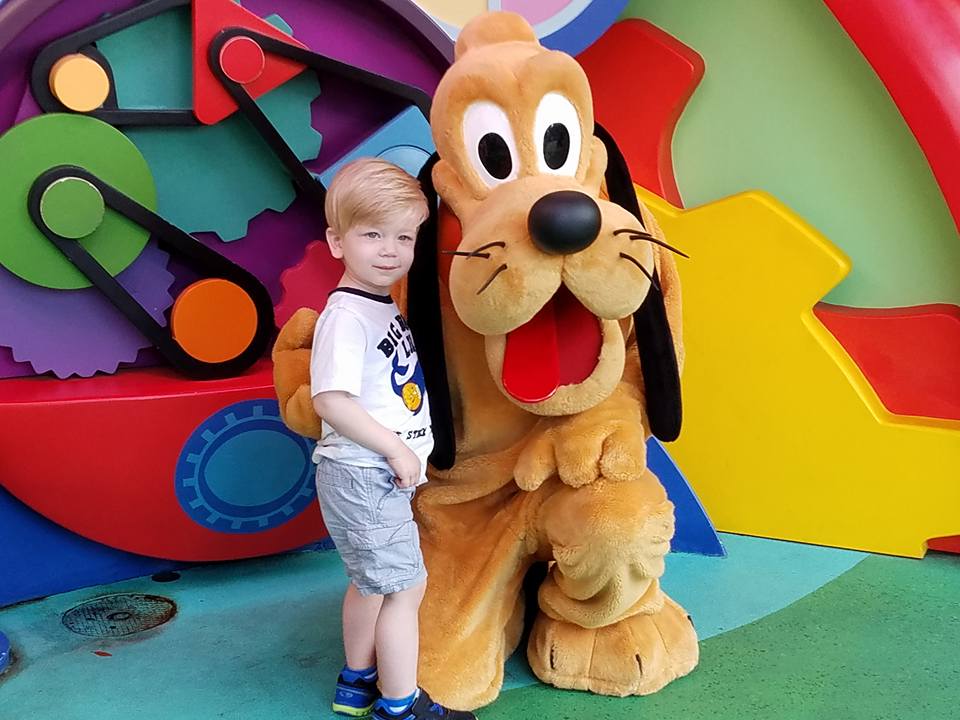 Harrison LOVED meeting the characters. He watches Mickey Mouse Clubhouse and Winnie the Pooh at home, so those were really big hits. We did a Character Lunch at Magic Kingdom where the characters from Winnie the Pooh come right to the table (Crystal Palace). We really enjoyed it, but it was the most expensive part of the trip.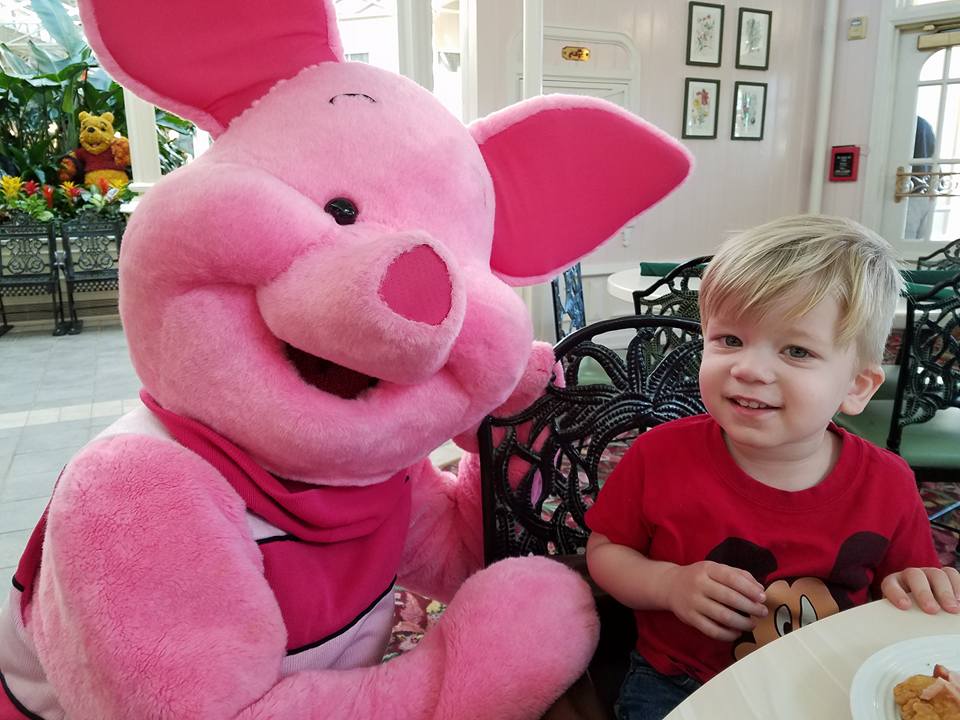 We brought a sit and stand stroller, which was a life saver. Both kids loved it and we had a lot of storage space for everything the kids needed. We brought a lot of food and snacks with us to save money, which was also a big help.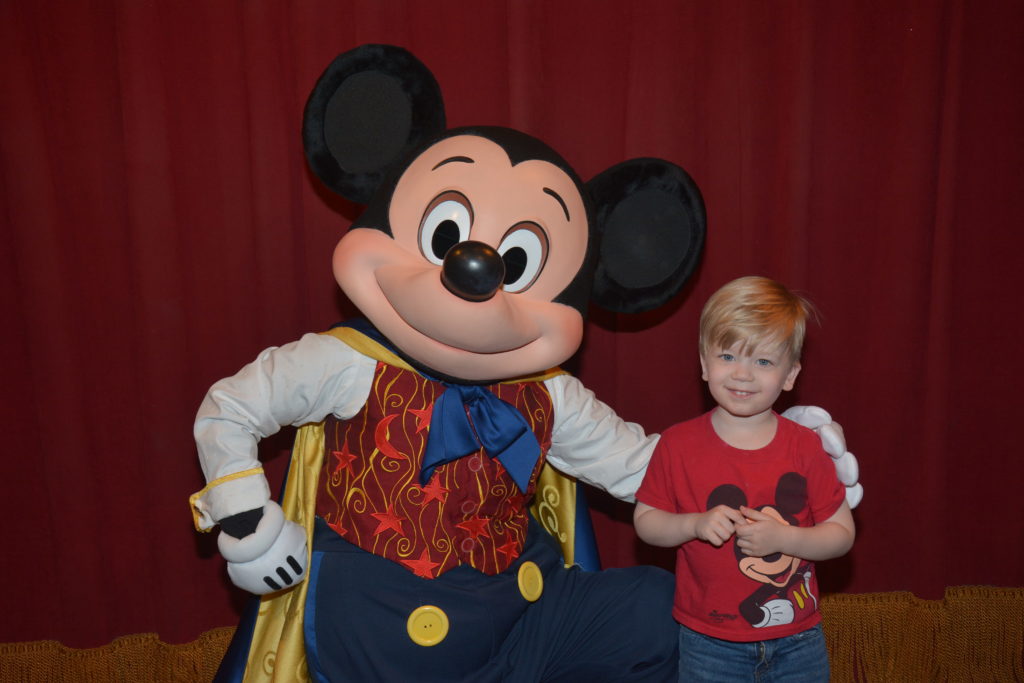 Harrison asks us every single day if we can go back to Disney, so I'm sure there will be more trips in our future. It is such a great family vacation and the kids love the magic of it all (Harrison especially). As Micah gets older I'm sure he will love it too.
I would be happy to answer any questions about our trip! We aren't exactly experts, but we really do love Disney. As always, thanks for reading!
Please follow and like us:
---
---
---