---
We asked Harrison to stop growing, but he said no, so here we are again one month older and a whole lot bigger (especially the hair).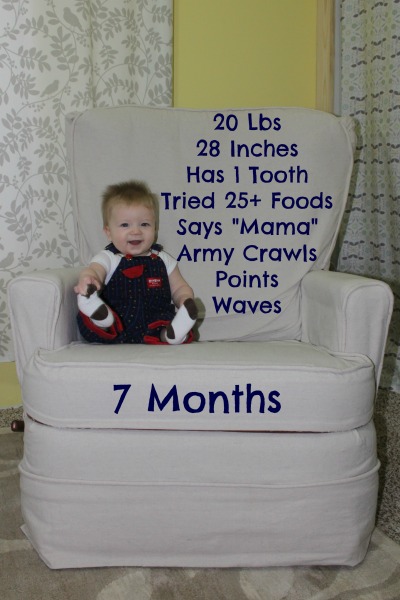 This month Harrison decided he wanted to learn everything.  He is curious and getting into everything!  He also loves to wave, point, roll, and eat, eat, eat.  He isn't crawling yet, but he is working on his army crawl.  He legs spend most of the time in the air, but he's getting there.
We are so lucky to have an easy going and happy baby.  He loves to smile and loves meeting new people.  He is also getting better in the car, which is great since we travel so much. In fact, we went to Chicago this month and visited the aquarium.  He loved it!
Here are a few pictures of our fun-loving baby with his friend Tigger: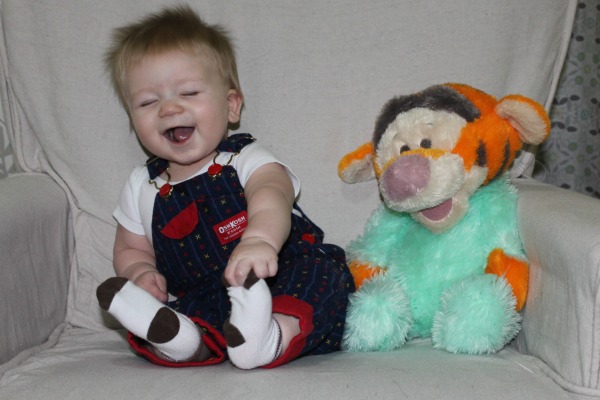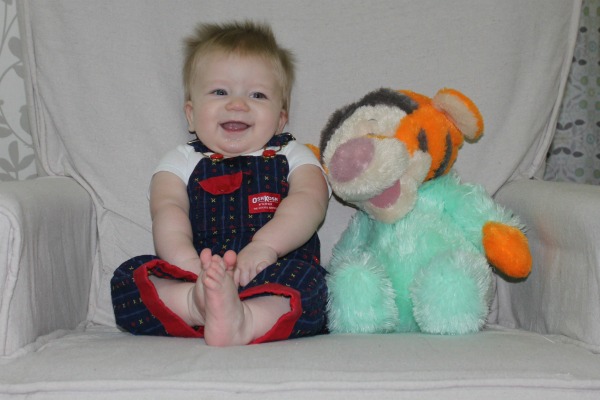 I look forward to taking these pictures every month and seeing the changes.  Check out our Family category for even more great pictures.  Thanks for reading!
Please follow and like us:
---
---
---