---
When we bought our house we weren't really looking for real estate.  We were both in college and just happened to see an ad for a really cheap house.  Everything just happened to work out right and we got a great deal on an awesome investment.  Well, it has happened again.
After seeing 2 feet of snow in the past week, we have decided we need to move somewhere warm, like Wisconsin (a little Michigan humor for those who have seen Nimrod Nation).  In all seriousness, we have been on the lookout for something with a little more land for the chickens and dogs.
We have been watching the market and listings in a few areas for months now and happened to find a foreclosure listed at about half of the fair market value. It is located on 10 acres and borders National Forest on 2 sides.  We put in an offer and after some negotiating reached a deal with the bank.  We are under contract, but will not close on the house until some time in December and our inspection is scheduled for next week.  While things could change if a major issue comes up, we are currently planning on moving into this new home sometime in January.  We will be about 30 minutes south of our current house and closer to Ryan's job.
Here is a sneak peak of the new 3 bedroom, 2.5 bath house:
Exterior:
Kitchen: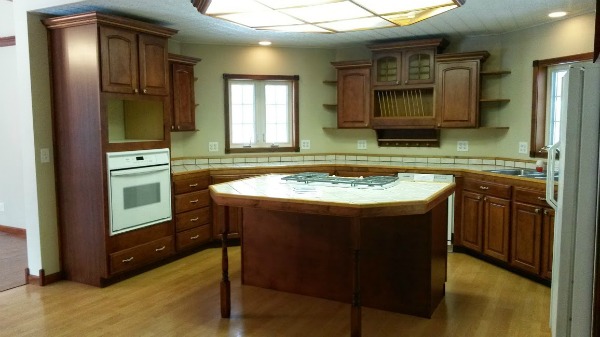 Living Room:
Guest Bedroom: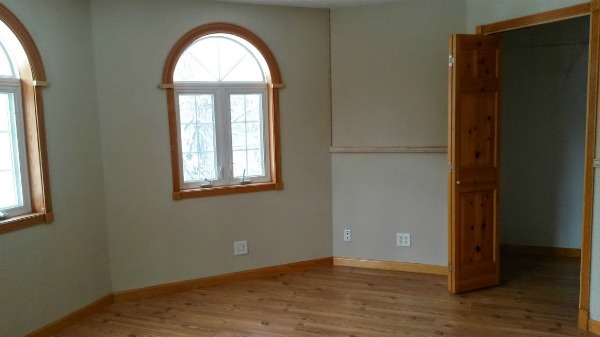 Master Bedroom: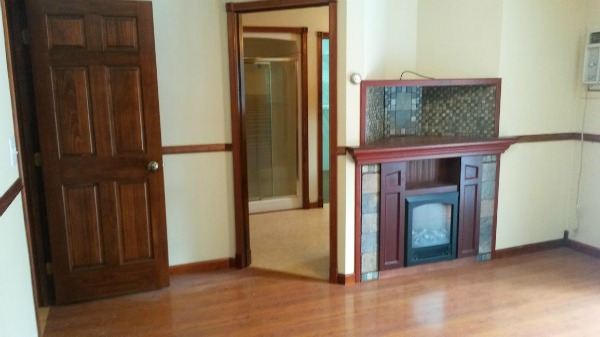 So the main question, what will we do with our current house?  We will finish it before making any other decisions.  We may end up renting or selling, but not until we have finished what we have started.  We are pretty excited to have a move in ready home ahead of us, but I'm sure we will be doing plenty of design work once we are settled in.
We will keep you updated as we learn more, but we are very excited for this new adventure.  Thanks for reading!
Please follow and like us:
---
---
---