---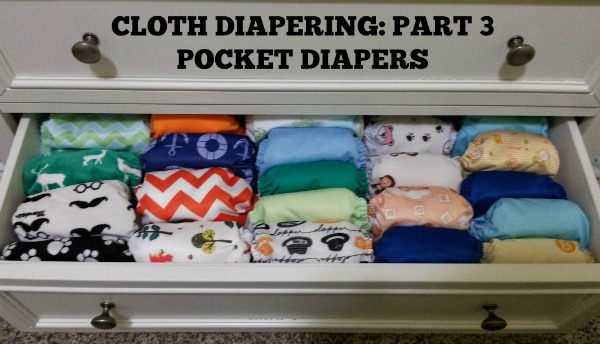 In part 3 of our diapering series, we will be talking about pocket diapers.  First of all, what is a pocket diaper?  A pocket diaper is a cloth diaper that needs inserts stuffed inside to add absorbency.  The other type of diaper that is similar is an All-In-One.  An All-In-One has the insert sewn in rather than a pocket.

They usually come with a standard microfiber insert, but you can use just about any insert to meet your needs.  I like to use a trifolded newborn prefold.  You can use hemp, bamboo, cotton, or microfiber.  I like to add a hemp doubler if Harrison is going to wear a pocket overnight.  The extra absorbency makes sure it won't leak before he wakes up.  These are different from an All-In-One, which is harder to adjust absorbency and takes a long time to dry because you can not remove the insert.
I have just started to use pocket diapers because most of mine are one-size.  I do have some newborn pockets called Kawaii Pure and Naturals.  They are the smallest pocket diapers I have and they started fitting when Harrison was just a couple weeks old.  I have about a dozen of them in my rotation.  I have had a couple blowouts in these diapers, but I think it may be caused my Harrison's skinny legs.  For the price, they are great.  In fact, I purchased most of these on Mother's Day when Kawaii had a 20% off sale.  Each diaper ended up costing $5.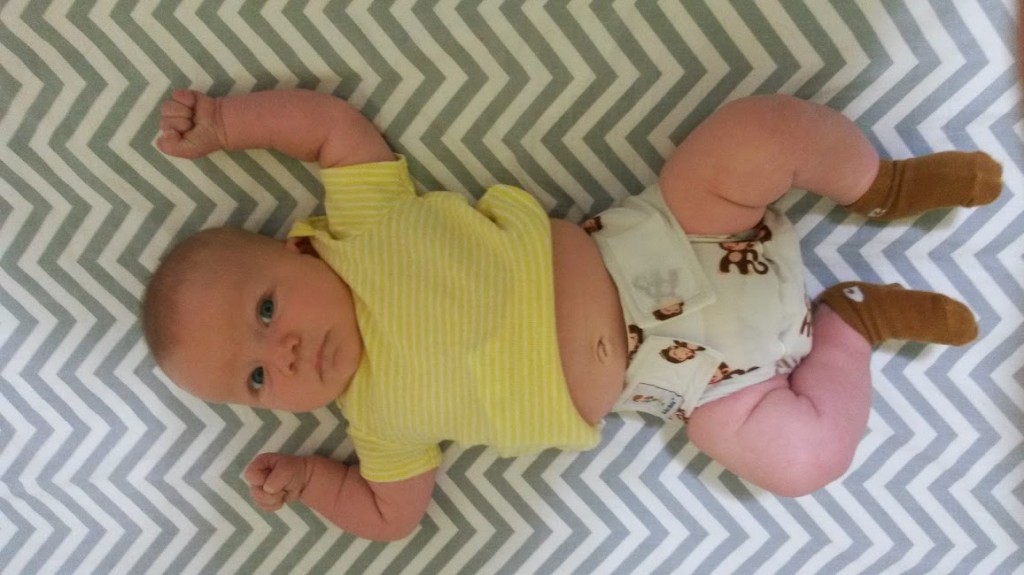 The next pocket diapers that fit Harrison were BumGenius 4.0s.  These are by far my absolute favorite diapers we own.  I have never had a blowout, they are reasonably priced, and they have great colors and prints.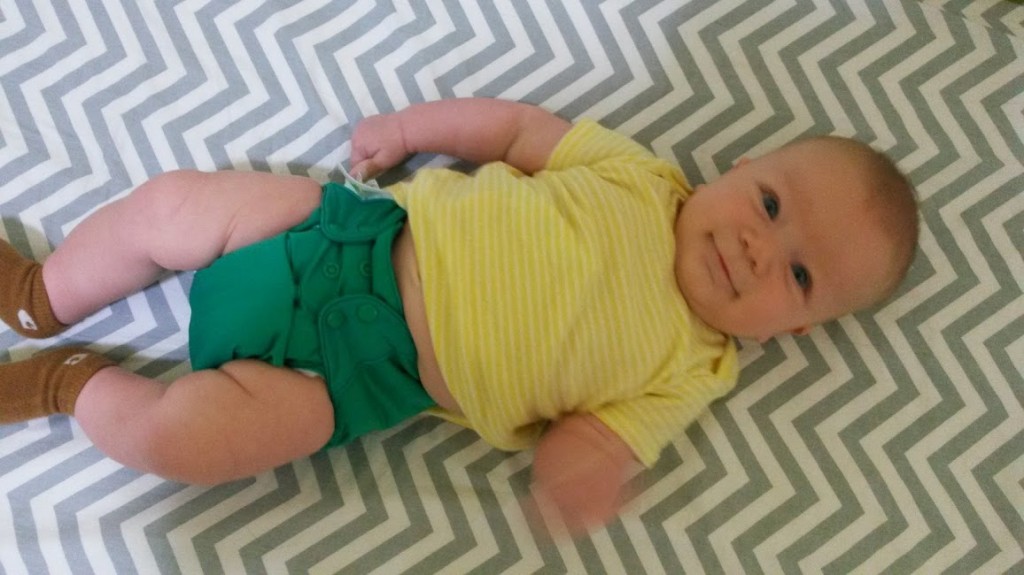 I also have some one-size Kawaii pockets and some Alva pockets.  These are also great, cost effective diapers.  You can purchase these for about $8 online.  I haven't used these much, but I assume they will be similar to the other Kawaii diapers I have.  I doubt they will be as good as my BumGenius diapers, but that's what you expect with cheaper diapers.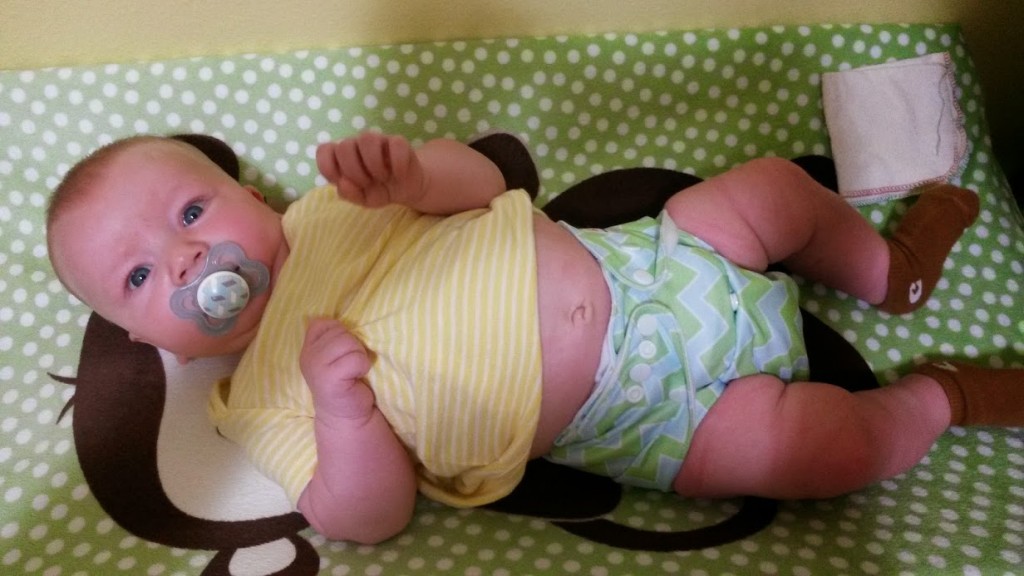 Nicki's Diapers is my favorite place to order cloth diapers.  They have great prices, have a rewards points program, send a free gift with most purchases, and are locally owned in Wisconsin (which means fast shipping).  They have their own brand of pockets that are only $11 each.  They also donate a diaper to a child in need for every Nicki's Diaper purchased.  I currently have 2 of these diapers and have not had any issues with them.  They are a bit more bulky, but I'm hoping Harrison will grow into them nicely.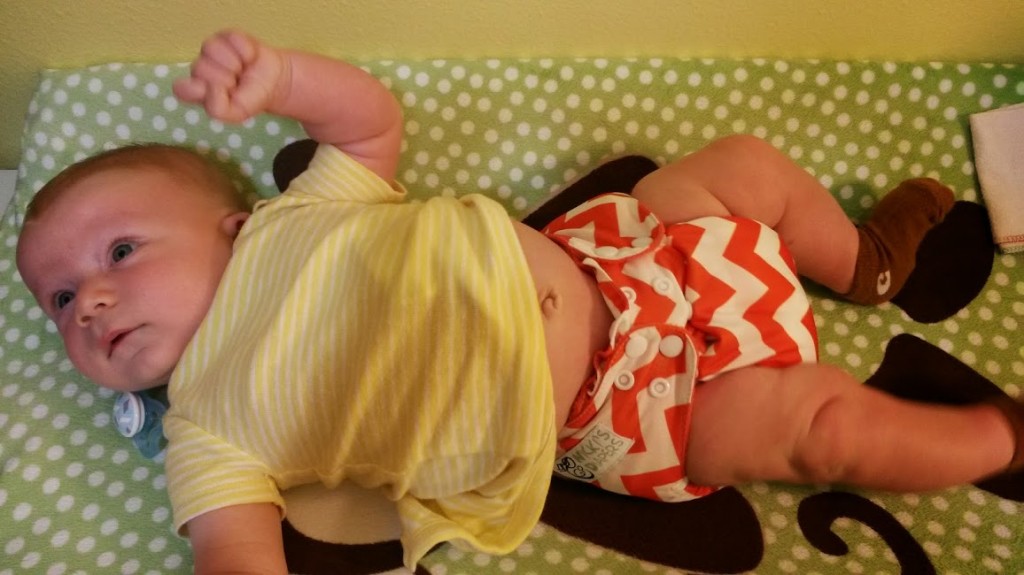 Lastly, I have a BabyKicks diaper that I received as a freebie with an order from Kelly's Closet.  I like that Kelly's Closet has a rewards program and often has coupons for a free diaper with purchase.  However, I was extremely disappointed in the BabyKicks diaper I received.  The aplix is awful and it leaks like crazy.  I have heard that the BabyKicks with snaps is better.  I do like how trim the diaper is and it fit early on, but I just don't use it.  I would love to sell this diaper, but I actually feel bad handing it off to someone else.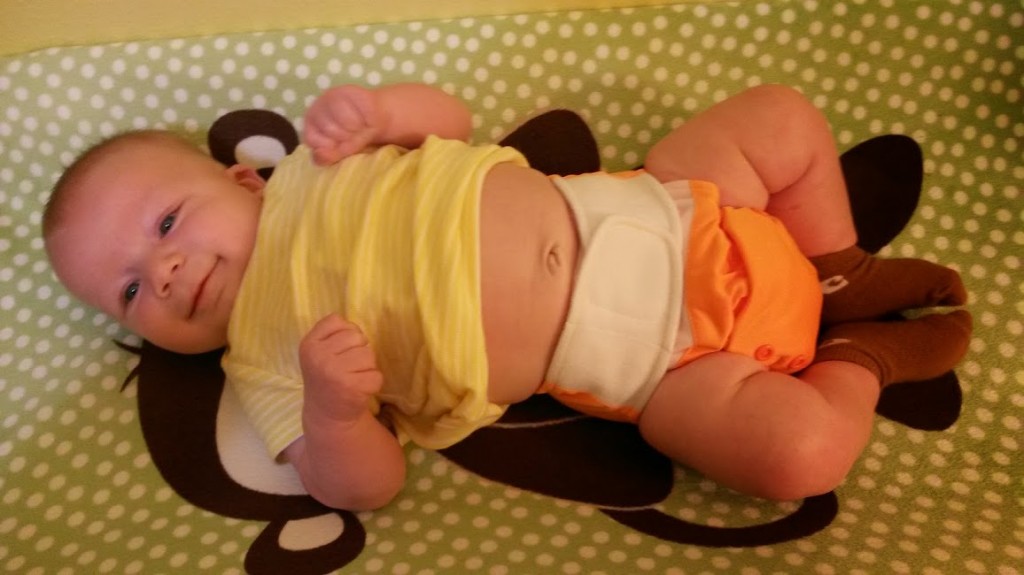 Don't forget to check out Part 1 and Part 2 of our cloth diaper series!  Next up, we'll talk all about laundry.  Thanks for reading!
Please follow and like us:
---
---
---