---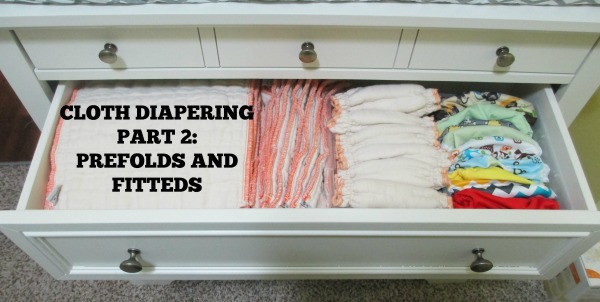 For part 2 of our cloth diaper series, I would like to talk about prefolds and fitteds with covers.  Some of this information can seem overwhelming if you don't know much about cloth diapers, but I will try to keep it simple.  If you are very interested in cloth diapering, I highly recommend checking out the Cloth Diapering 101 Series on YouTube.  Also, see part 1 of this series for reasons to cloth diaper!
Prefolds are what most people think of when you talk about cloth diapers.  Prefolds are made of multiple layers of cotton. Instead of using pins, we now use a snappi.  A snappi is a 3 point contraption that holds the prefold in place.  Prefolds are great because you can use different folds based on what you need for baby.  We typically use the angel wing fold.  The jelly roll fold also works great for newborns.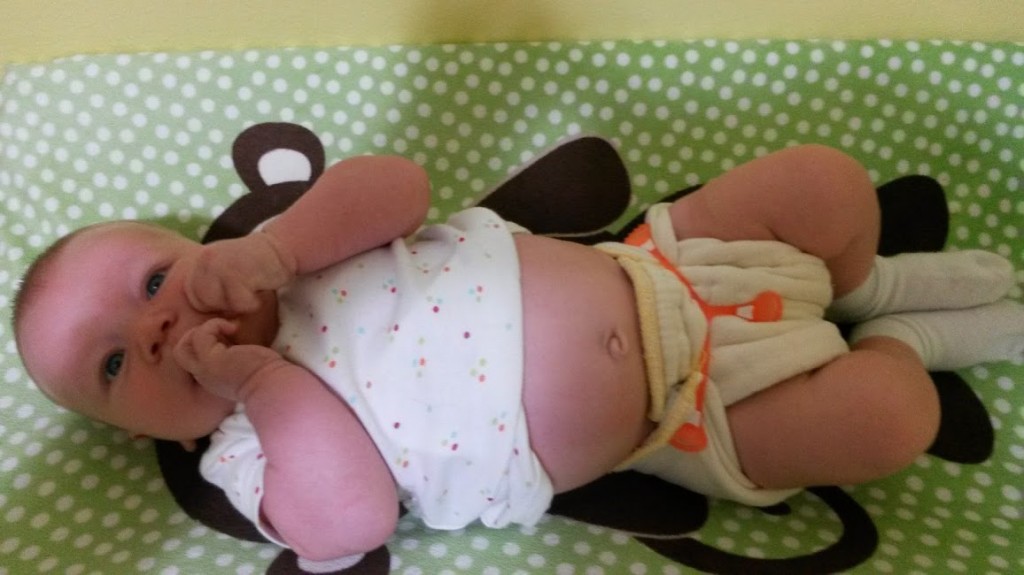 While Ryan likes prefolds, I love fitteds.  Fitted diapers are made of the same material (cotton) as prefolds but have elastic sewn in the legs for a better fit.  You can get them with snaps or use a snappi for a more custom fit.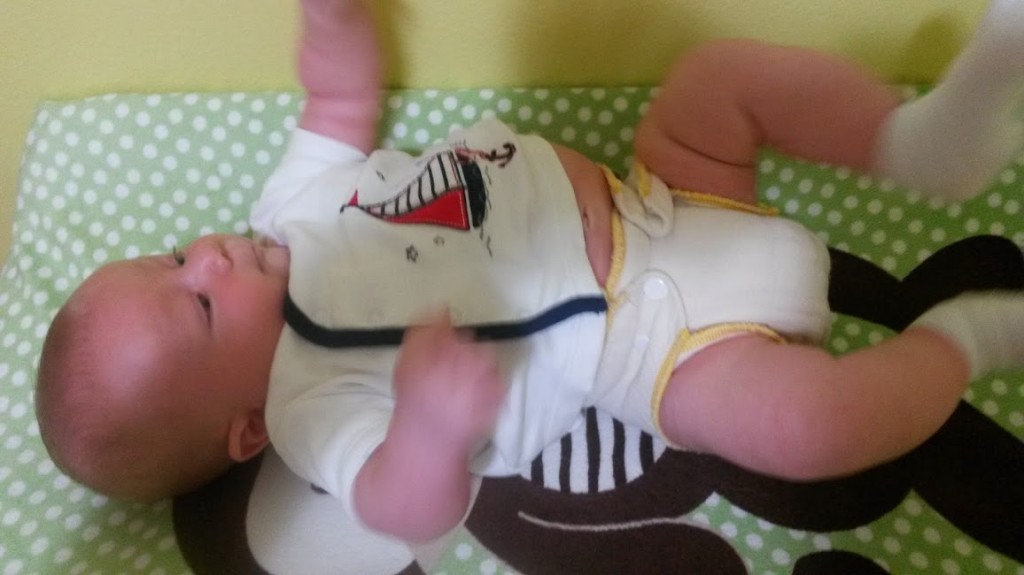 We have purchased all of our prefolds and fitteds from Green Mountain Diapers.  We purchased the unbleached options, but you can also order them bleached (white).  These diapers come in various sizes from newborn to XL.  We are currently using yellow edged (size small).  The newborn prefolds stopped fitting Harrison around 8 weeks but the newborn fitteds still fit him at 14 weeks.  The newborn prefolds are great for stuffing pocket diapers, so they are still in use.
Prefolds and fitteds do not have a waterproof layer, so they must be used with a cover.  There is such a variety of covers out there, but I will just cover what we have tried and how they have worked for us.
Covers come in 2 varieties: one size and sized.  One size diapers don't typically fit newborns right away.  The covers have various rise snaps that can adjust how large the diaper is.  There is also a row of snaps or aplix (velcro) for the fit around the waste.
The very first diaper that fit Harrison was a Rumparooz newborn cover.  We used these as soon as we got home.  They still fit him now at 14 weeks, but I don't think they will last too much longer.  We have these covers in both snaps and aplix.  I love the aplix diaper because it is incredible easy to use with newborns. These were our best fit for newborn size and most affordable.
The other cover that fit early on was our Thirsties Size 1.  Thirsties duo wraps come in 2 sizes.  We have size 1 covers in both snaps and aplix.  Both are very nice diapers and worth the price.  These are Ryan's favorite covers because they only have one row of snaps instead of 2, making them much easier to put on.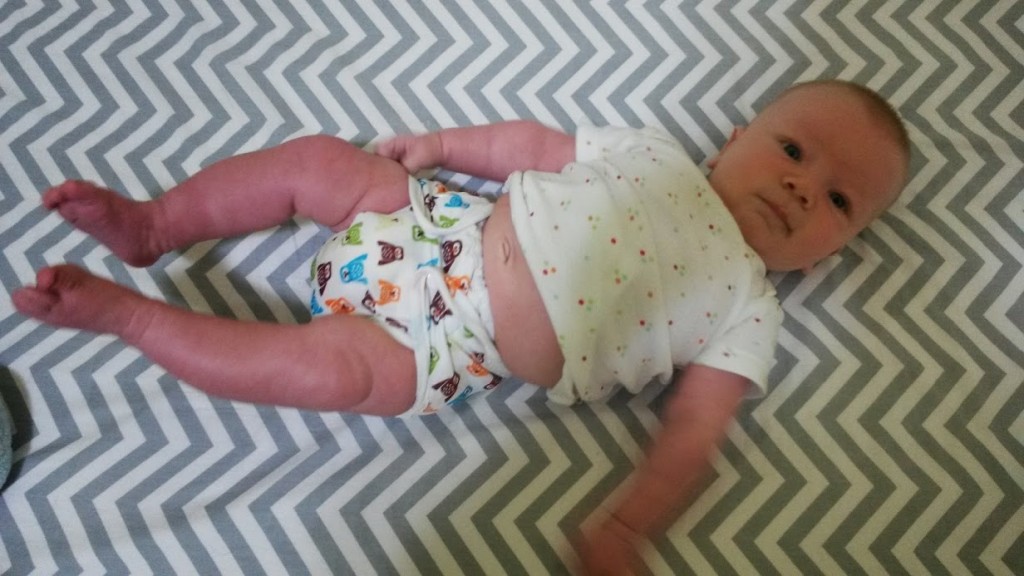 As Harrison got older, he began to fit into his one size covers.  My favorite print is a Flip diaper in Albert.  The fit is great and the print speaks to my nerdy side.  Harrison likes it too!  This diaper is the only Flip diaper we have and is relatively new to us, but we love it so far.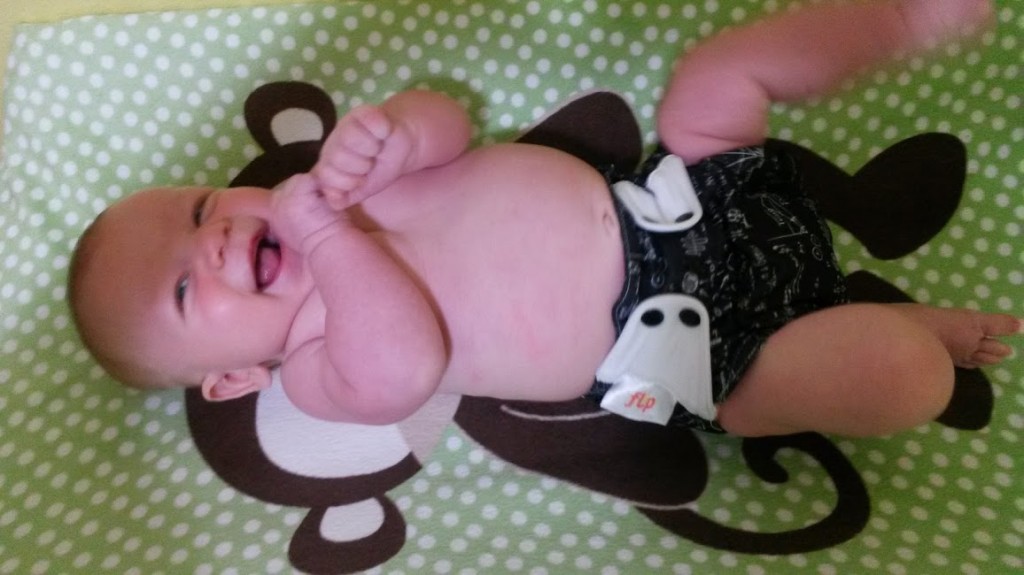 We also have used Blueberry Coveralls in one size.  They are the biggest diapers we have and only just recently started to fit.  They work fine and have awesome colors and prints, but they are probably the last ones I reach for.  They are also much more expensive than any of our other covers and are nothing special for the price. I think as Harrison gets bigger we will start to like these more.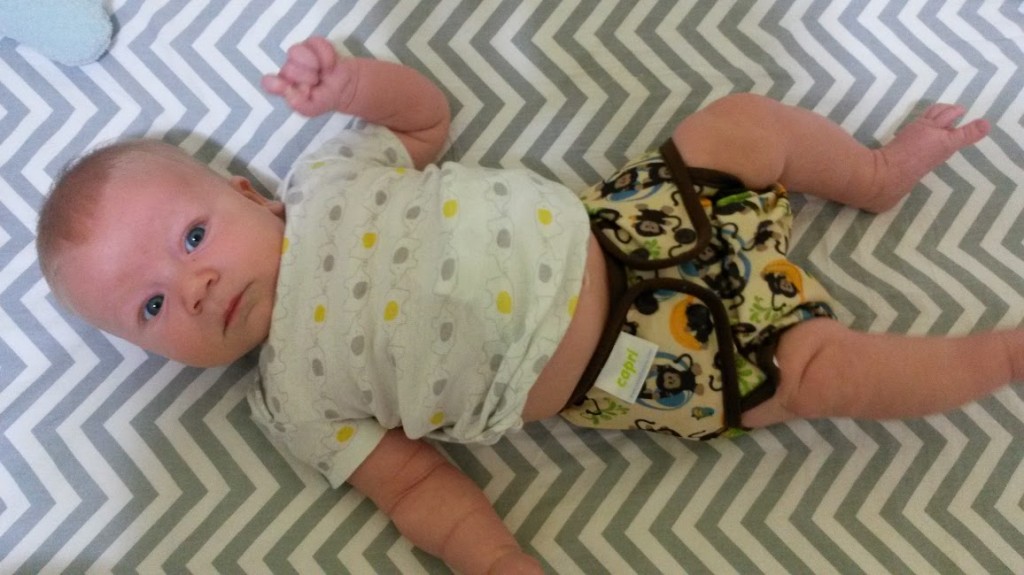 Last, but absolutely not least, are the Best Bottom diaper covers.  These covers have the option of purchasing snap-in inserts, but we just use them with our prefolds and fitteds. These are by far my favorite one size covers.  The fit is perfect and they are so cute.  They come with a bigger price tag, but I think they are worth every penny.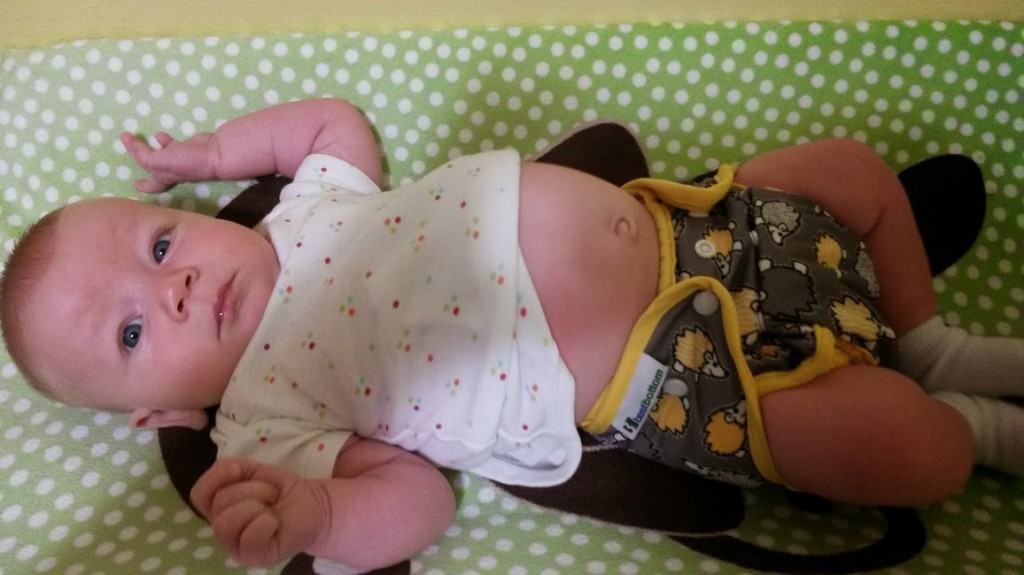 There are many other kinds of prefolds, fitteds, and diaper covers available out there, but I haven't been able to try them all (yet)!  I have a slight addiction, so I may have more reviews to come.  Thanks for reading!
*Note: we were not paid or sponsored by any of these brands.  These reviews are our opinion alone.*
Please follow and like us:
---
---
---