---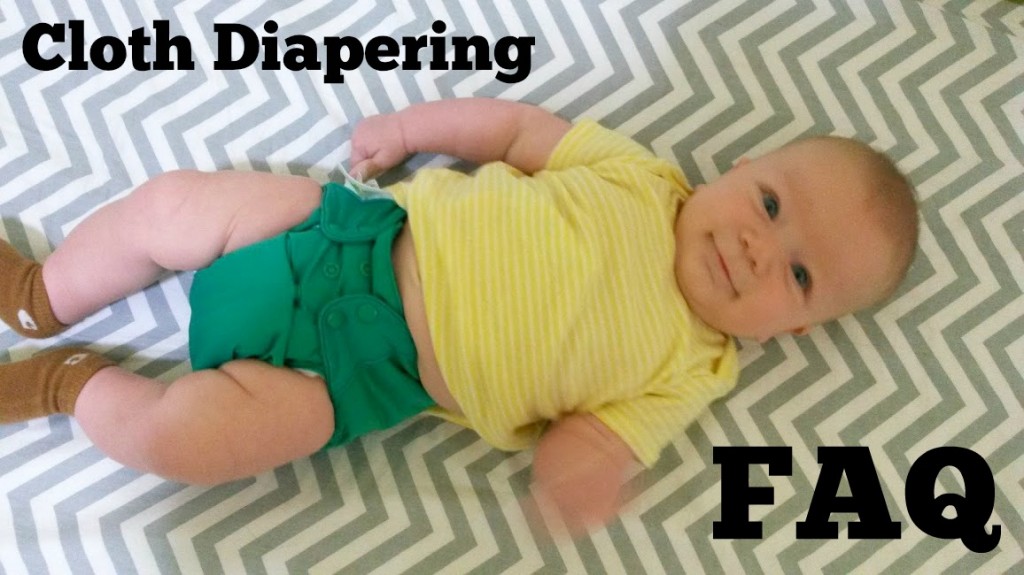 I don't have many friends and family that cloth diaper and so much has changed since my parents did it.  Ryan and I get a lot of questions, so I will try to touch on the ones we get asked most often.
1. Where do you put the dirty diapers?  Dirty diapers go into a wet bag.  We have large wet bags for the nursery and small ones for the diaper bag.  We have 2 of each size, so that we have one to use while the other is in the laundry.  We use Planet Wise wet bags.  You can also use wet bags for kitchen cloth (in place of paper towels), for swim suits, etc.
2.  What do you do with the poop? Newborn poop is water soluble and can go right into the washer.  Once babies are fed solids, you need to flush the poop.  You can get a diaper sprayer to attach directly to your toilet or you can dunk the diaper instead.  It really isn't as gross as it sounds.
3.  You put poop in your washer?!?  When doing diaper laundry, you always to a rinse and spin (at minimum) before you do a regular wash.  This way, you are not washing your diapers in dirty water.  Keep reading to see our laundry routine.
4.  How often do you do diaper laundry?  It is best to do diaper laundry every other day.
5.  How many diapers do you need?  For a newborn, 36 changes is recommended, while older babies only need about 24 changes for every other day washing.
6.  What made you cloth diaper? See part 1 of this series to see why we cloth diaper.
7.  How much money have you spent on cloth diapering?  We have spent about $600 so far, but have more than we need.  We have 3 sizes of prefolds and fitteds, 14 covers, and 25 pockets.  We have more than enough to get us to potty training with multiple children.  Cloth diapers hold their value and can be sold close to full price when in good condition.
8.  What diaper creams do you use?  Anything with zinc isn't recommended with cloth diapers.  We use coconut oil as a wetness barrier and CJs Butter in the diaper bag.  If he has redness or a rash (which hasn't happened yet) we have Grandma El's cream to use.
9.  Where do you buy cloth diapers?  For most diapers, I use Nicki's Diapers.  I like that they are local and have fast shipping.  They have a rewards program based on how much you spend (as do most cloth diapering shops).  It is best to pick one retailer to accumulate points faster.  I order prefolds and fitteds from Green Mountain Diapers.  I order my Kawaii Diapers straight from the company (although you can find some on Amazon.com as well).
Lastly, our most frequently asked question:  what is your laundry routine?
We start with a cold quick wash without detergent.  Next, we do a normal, hot wash with Original Tide detergent.  Lastly we do an extra rinse and spin to wash out any left over detergent.  Detergent buildup can cause problems if you use too much, so the extra rinse and spin helps with that.  If you do get buildup, you can do a series of hot water washes to strip the diapers.
If you have any more questions, feel free to ask in the comments section.  Thanks for reading!
Please follow and like us:
---
---
---