---
You know that it is cold when your pipes freeze even when you left your water running!  This past week was rough with temperatures reaching -30°F and wind chills reaching -60°F.  Luckily, we saw this coming and added a bit of insulation to the stairway and pantry.
Our water lines come in under our pantry, and they have been freezing if it gets below -20°F.  The main issue was the lack of insulation in the pantry.  Turns out, after we insulated, it now takes -30°F to freeze the lines.  I'll take what we can get.  It looks like heat tape is in our future.  I don't have a current picture, but this is what we started with in the pantry: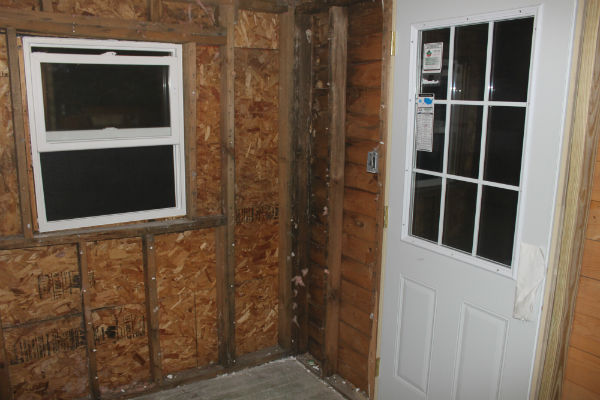 I'm not quite sure how people lived in this house before us.  We have added insulation into every wall and ceiling that we have gutted so far.  There was not any insulation to be found before that.  We believe the front part of our house was an Ojibway Mining Company House in the late 1800s.  These houses were built with bristol board as the interior walls.  While the walls are pretty cool looking, it just wasn't practical to keep them without any insulation.  Last year, we pulled the walls down in the living room and insulated.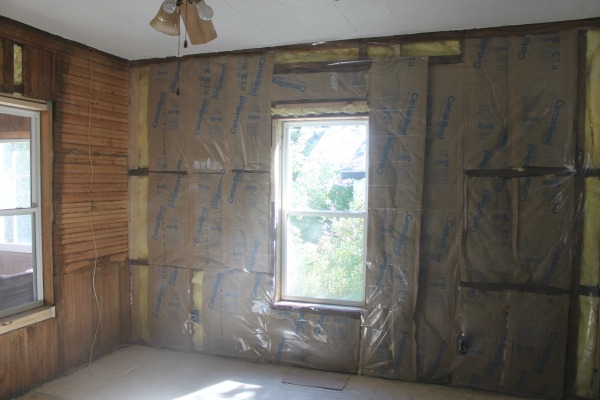 Our stairway has the same bristol board and needed to be pulled down as well.
Tearing out the boards was a messy job, so you will have to excuse my dusty pictures!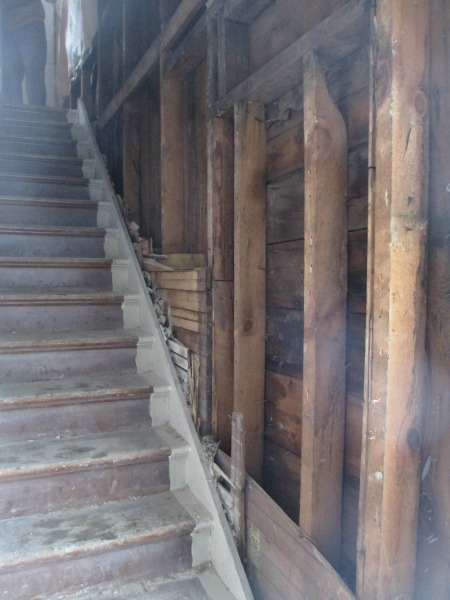 Now we have new insulation and vapor barriers installed.  It wasn't the easiest job, but it makes a world of difference.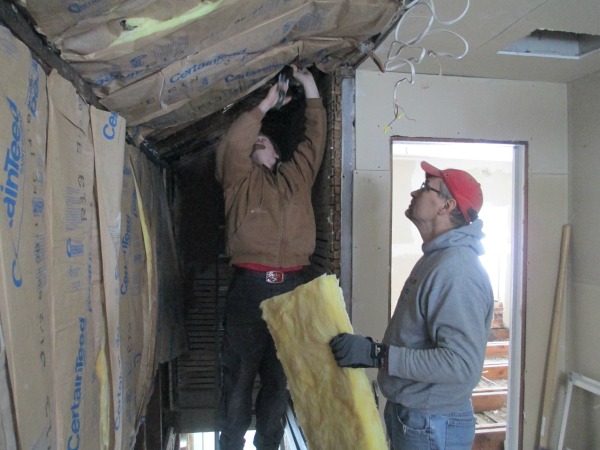 We seem to be cruising through projects, and I hope we can keep it going! I'll have more updates soon.  Thanks for reading!
Please follow and like us:
---
---
---