---
With four months until my due date, Ryan is starting to feel the pressure to get the master bedroom done.  Once we finish the master, we can move out of the nursery.  Until then, we have to store all of the baby stuff at my parents house.  We are dying for more square footage, and luckily we have it upstairs.
The subfloor in the master is in rough shape, so our first project is to replace it.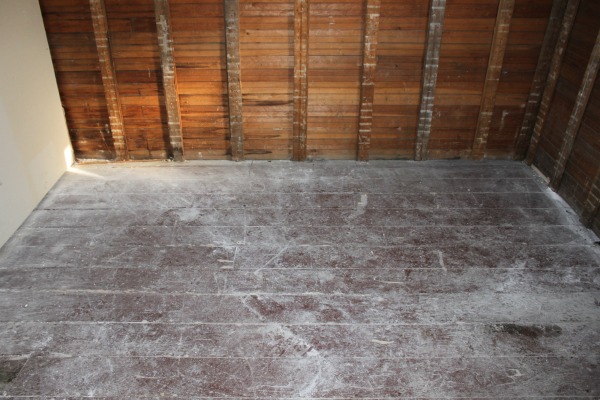 We pulled up the subfloor in the master this weekend, only to find a huge mess underneath.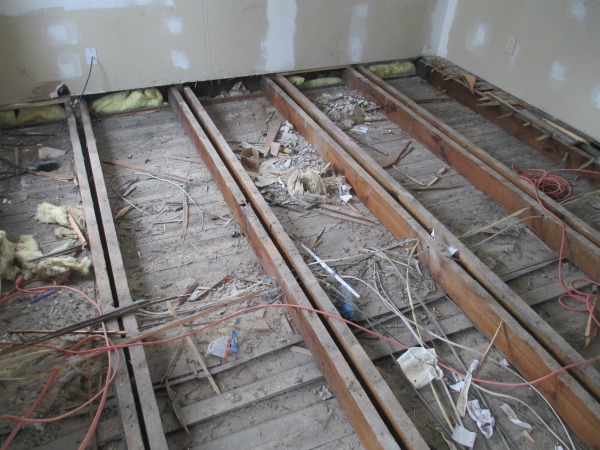 Luckily, it only needs a bit of cleaning and then we can cover it right back up.  There is a bit of knob and tube wiring running through, but none of it is actually hooked up.  We already have the subfloor purchased (a nice thick 3/4″ OSB) and will begin installing it in a week or so.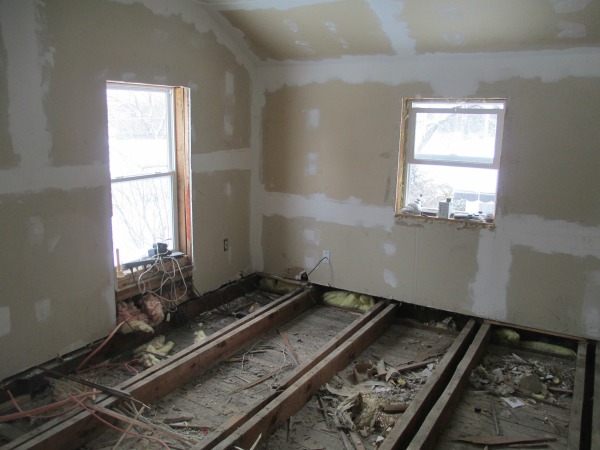 The drywall and electrical were previously installed, so we have minimal work to do once the new floors are laid down.  The walls need some mudding and sanding, as well as paint.  Then we will install laminate flooring to match the downstairs.
We also have a lot of work to do in the stairway before we can truly move upstairs.  I will update with more soon!  Thanks for reading!
Please follow and like us:
---
---
---