---
Over the last couple of weeks we have been trying to prepare for siding.  We had a couple of windows left to replace before we could move forward.  We finally have all of our new windows in and most of the house wrap is on!
We had a couple of bad windows upstairs.  The two windows at the top of the stairs (one in the hall, one in the master bathroom) were actually storm windows that were glued into place.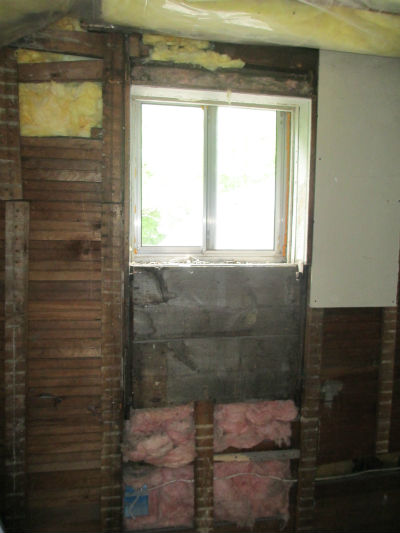 That just screams "energy efficiency!"  They definitely had to go, so we bought some new vinyl Jeld-Wen windows from Menards that are energy efficient.  From the back of the house, they look like this now:
They are small windows, but it still lets in a lot of light because the spaces are small.
One of our favorite features of the house was the porch windows.  They swing open into the porch and can be screened in from the outside.  You can not buy windows that open all the way anymore (at least from what we could find).  Unfortunately, the previous owners did not take very good care of these windows.  We had three original windows, but had to sacrifice one for parts to fix the other two.  That meant that the front two could remain the same, but the sides of the porch had to be replaced.  We found some nice windows that slide side to side and have the same  grid pattern.  Although they definitely look newer and smaller, it was the best compromise we could come up with.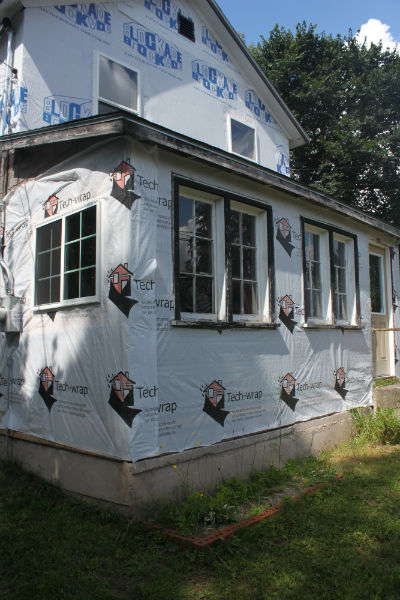 We also added a window at the bottom of the stairs where there hadn't been any window before.  It was quite the project (so I hear) but was so worth it.  The amount of light that is let into our living room has doubled and the stairway is so much brighter.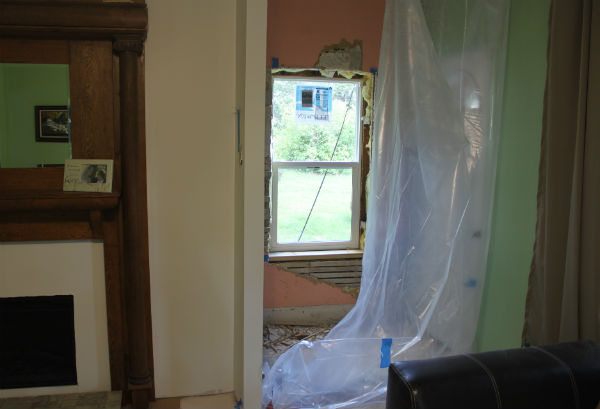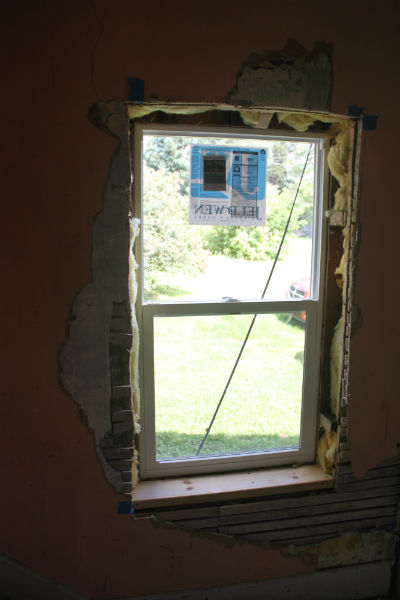 We will have to remove the plaster in the stairway because we did too much damage to save it.  This will be the messiest project we have done since we moved in.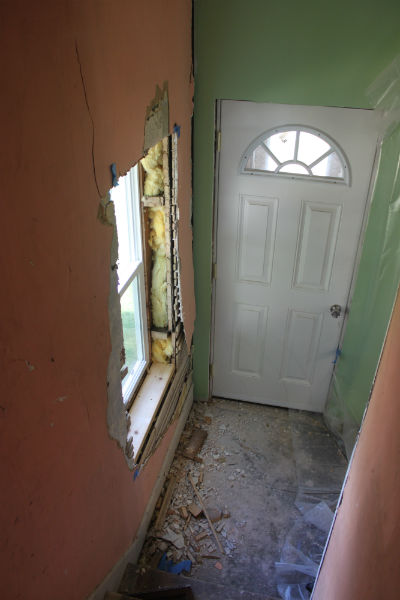 We matched this window to the size of the guest room window that was on the same exterior wall.  The additional window also makes the side of the house look less like a blank canvas. (I am not a huge fan of exterior walls with no windows).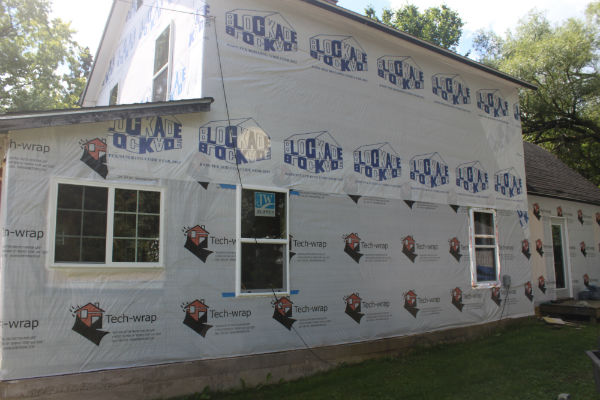 Now that all of the windows are installed, we can start moving forward with the house wrap tape.  Every day we get a little closer to siding the house, which we didn't think could get done before next summer.
Please follow and like us:
---
---
---