---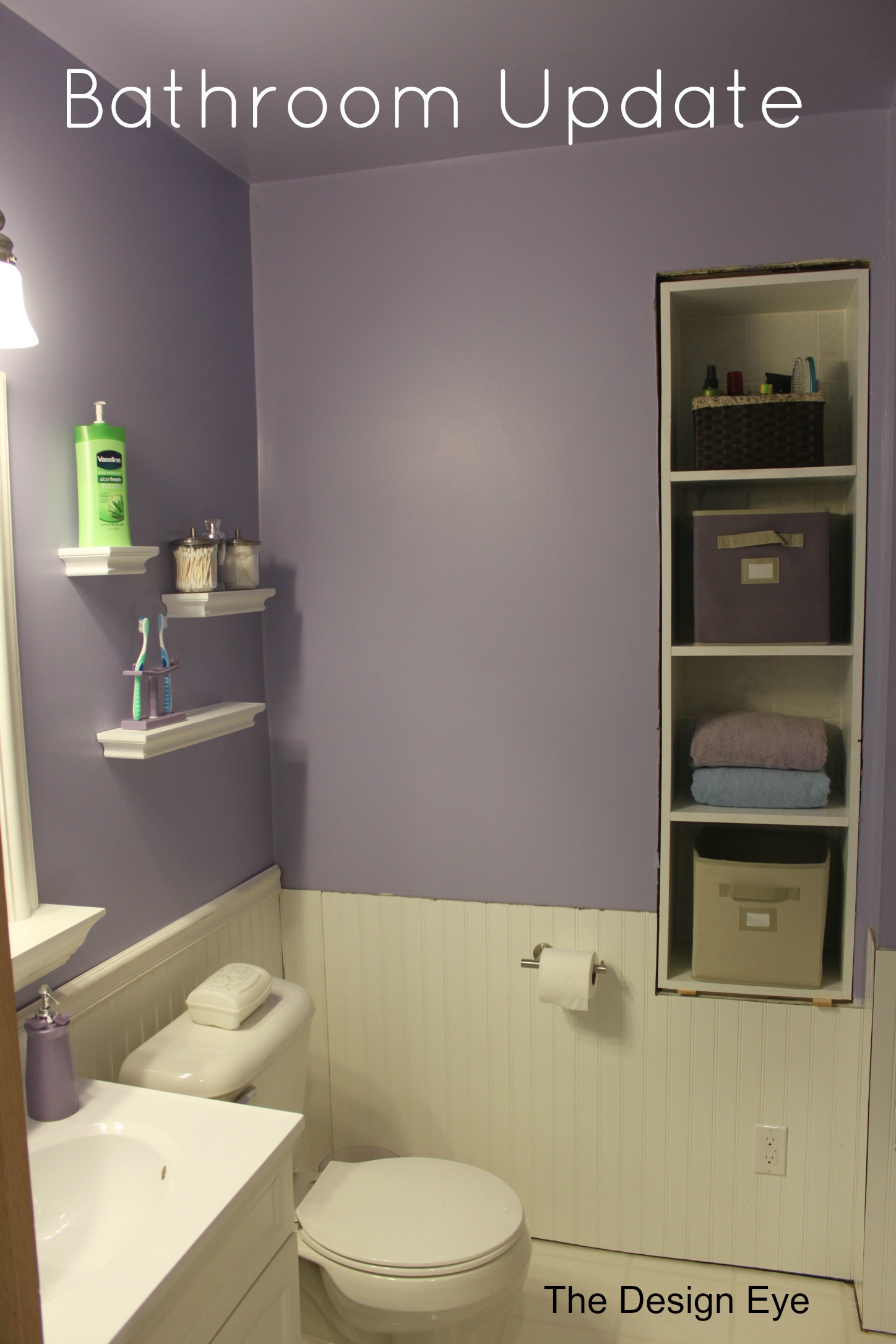 We recently finished the built-in shelving unit in our bathroom.  As I was preparing to write a post, I noticed that I haven't done a bathroom update in months!  We are all settled in now and only need trim, which will be coming along soon.  I will write a separate update about the shelving but wanted to share a couple of bathroom pictures first.
The mirror was given to us by a coworker, but here is a list of the rest of our finishes:
Bird Soap pump, toothbrush holder, shower rings: Target
Shower Curtain: Target
Cloth Bins: Lowes
Toilet Paper and Towel Bars: Target
Floating Shelves: Target
Apothecary Jars: Walmart
Vanity, Toilet, and Bathtub Surround: Menards
Apparently summer weather was all we needed to get moving on our projects.  We are checking things of our list left and right and will definitely have more updates coming soon, so check back later!
Please follow and like us:
---
---
---