---
While the dining room is nowhere near finished, we have been adding some decorative items to make if feel like home.  The dining room is "the room you need to walk through to get anywhere else" so it is nice to have it look more like home.  The last time I wrote about the dining room we had just finished putting in floors and were working on moving our furniture in: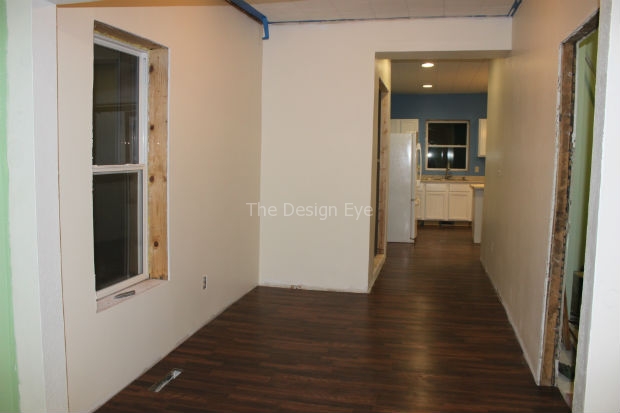 This weekend we finally got our curtains and painting hung up and they look great (but need to be steamed).  We are also loving that new light fixture.  Even though it seems so far away, we are thinking Spring here and started our tomato seeds.  This window gets so much light which is really nice with this winter weather hanging on.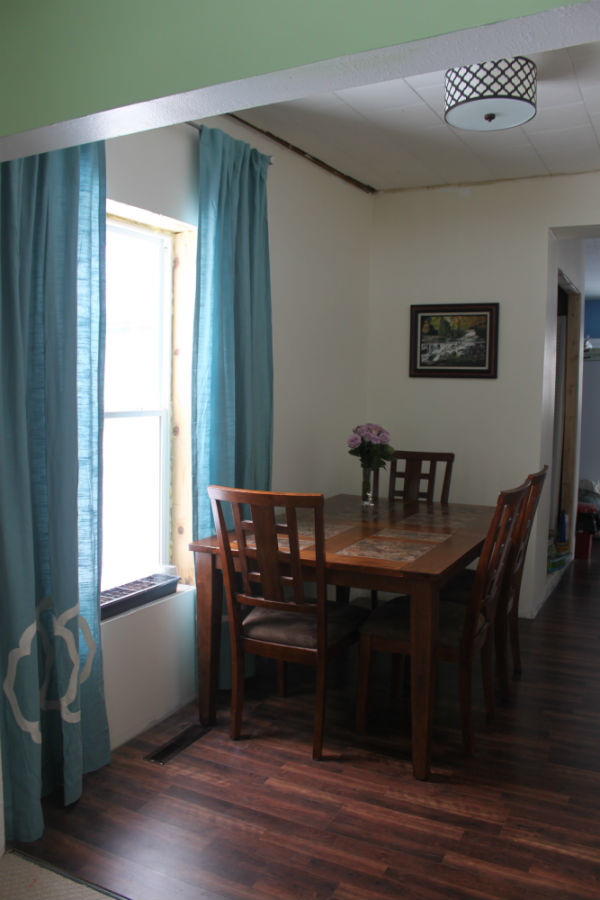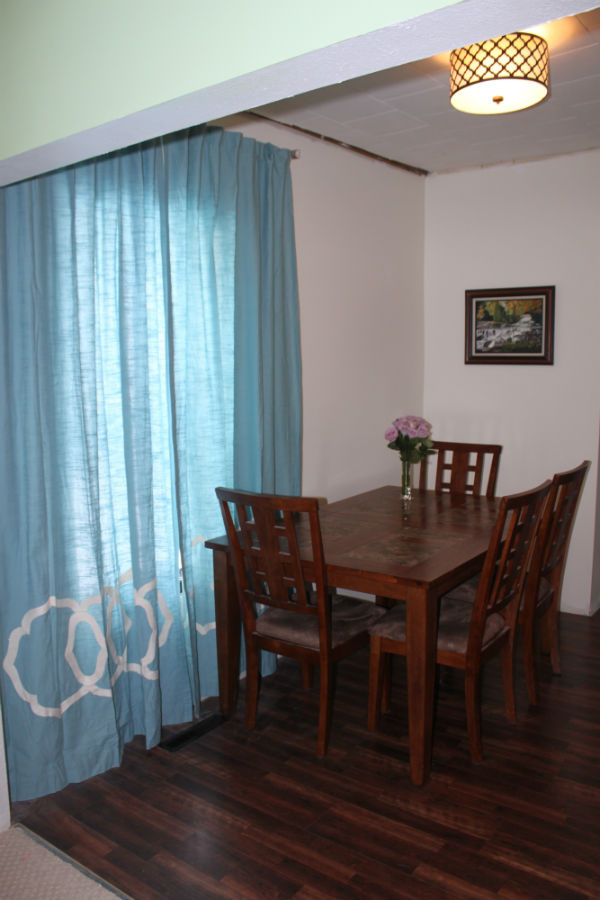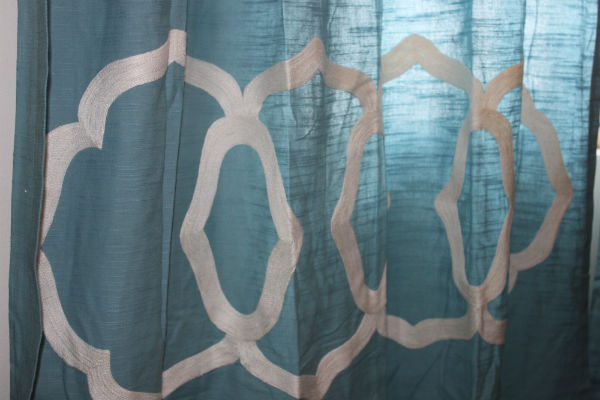 Curtains- Target
Curtain Rod- Walmart
Table and Chairs- Ashley Furniture
Painting- Hand painted by a family friend
Light Fixture- Home Depot
It looks like the snow is here to stay for at least a couple more weeks.  We are running out of room for snow, so I hope winter goes easy on us until then. I am dying to start ripping off the siding and get started on house wrap and new siding, but I will have to work on my patience.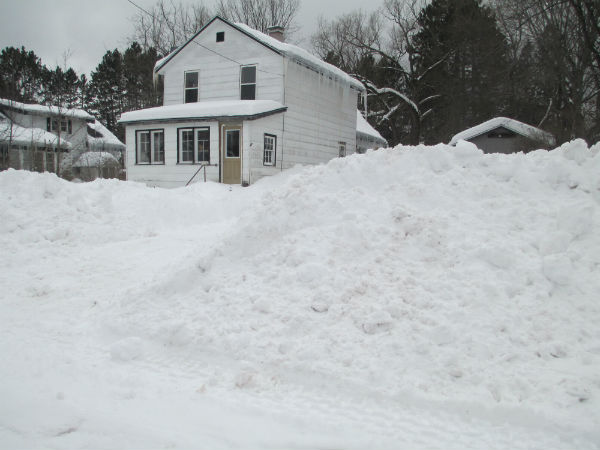 We have been keeping detailed photo albums on our Facebook page where you can see the progression of the rooms from the very beginning, so be sure to "Like" us on Facebook! Thanks for reading!
Please follow and like us:
---
---
---