---
I don't think I can even explain how different this room is from our closing date.  The living room had a really uneven floor, smelled like a litter box, and had some crazy paneling that the previous owners tried to smooth out with drywall mud.  Now, we are living in that same room, which is crazy! This house didn't have much as far as selling features, but the fan in the living room was listed as a special feature in the real estate listing.  Check out that beauty in the next few pictures, definitely a selling point (bulbs not included, we put those in ourselves):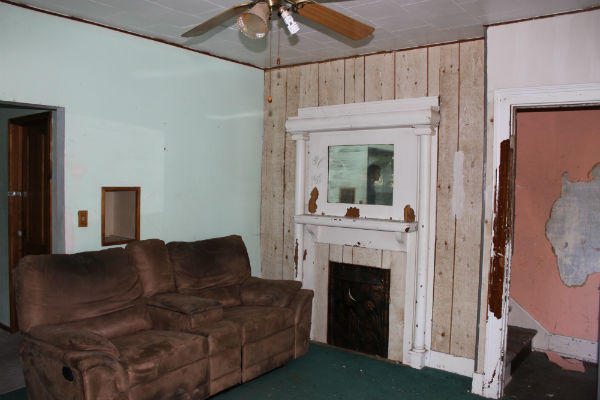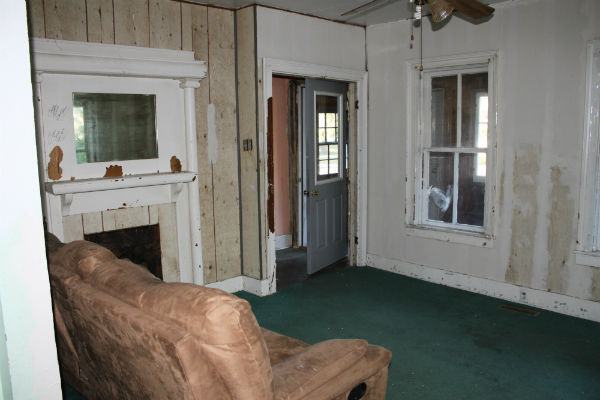 We took many layers out of this house.  The main issue was the uneven floor so we put in a new sub-floor after leveling the foundation:
The fireplace is a very special part of this room.  You can see an update on that project here.  This room was a challenge to prepare for move in day.  The floors were a big issue, but we were able to level most of it and the people who installed our carpet did a great job taking care of the rest.  Here is the room with carpet: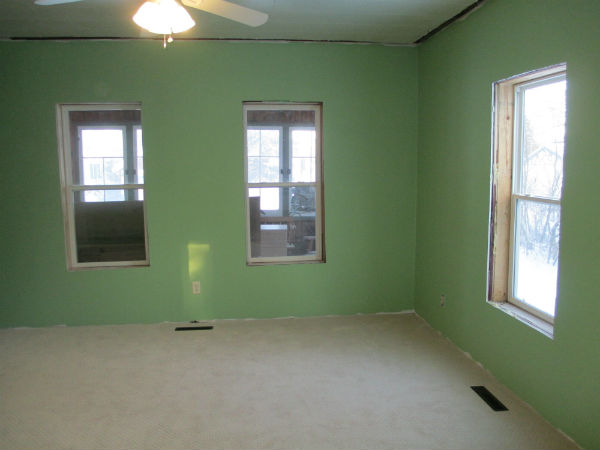 We also added some laminate wood in the entry.  After moving in most of our furniture this is how it looks now:
At some point, I would like to get a different couch (smaller and lighter color).  For now, the room works great and is a good size.  After we add some trim it should really start to look nice! Hopefully we will have a fireplace update soon when we tile in our insert, so check back soon.  Thanks for reading!
Please follow and like us:
---
---
---