---
Since we plan on moving in sometime in late December/January we are getting into crunch time. Our weekends are getting busy and we have A LOT to get done…fast.  We took care of some much needed jobs this weekend.  Since the snow has decided to come early this year, we are very lucky to have our furnace installed.  This weekend  we ran our hot water heater's vent outside, some more heat ducts, and our bathroom fan vent into the attic and through the roof.  After we got all of the attic vents run we added R-30 insulation (10″ thick!) above the kitchen and bathroom.  You can see our new cross-beams for support and insulation here: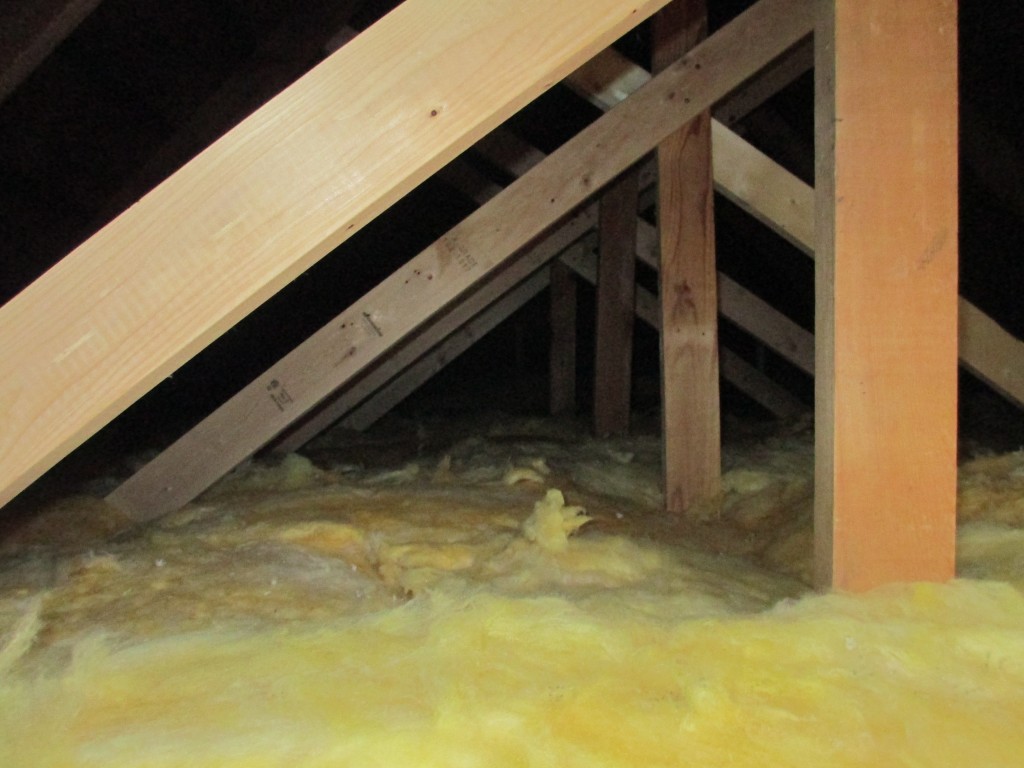 The furnace and water heater now have almost all of their ducts and vents run.  The furnace just needs one more elbow to connect the upstairs duct.  This is what the new equipment looks like: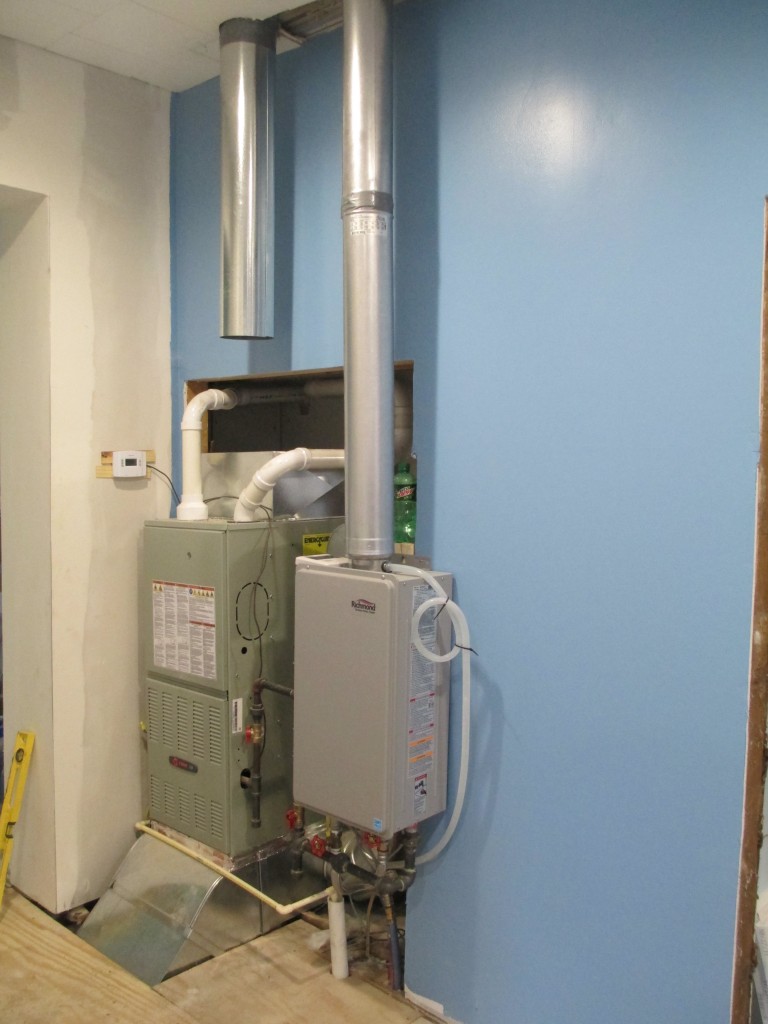 Now that most of the work is done with the furnace, we worked on building it into a closet.  We were able to build the walls and put up drywall for the closet.  Now it just needs some drywall work and bi-fold doors.  It is located between the kitchen and dining room and took up a lot less space then we thought it would: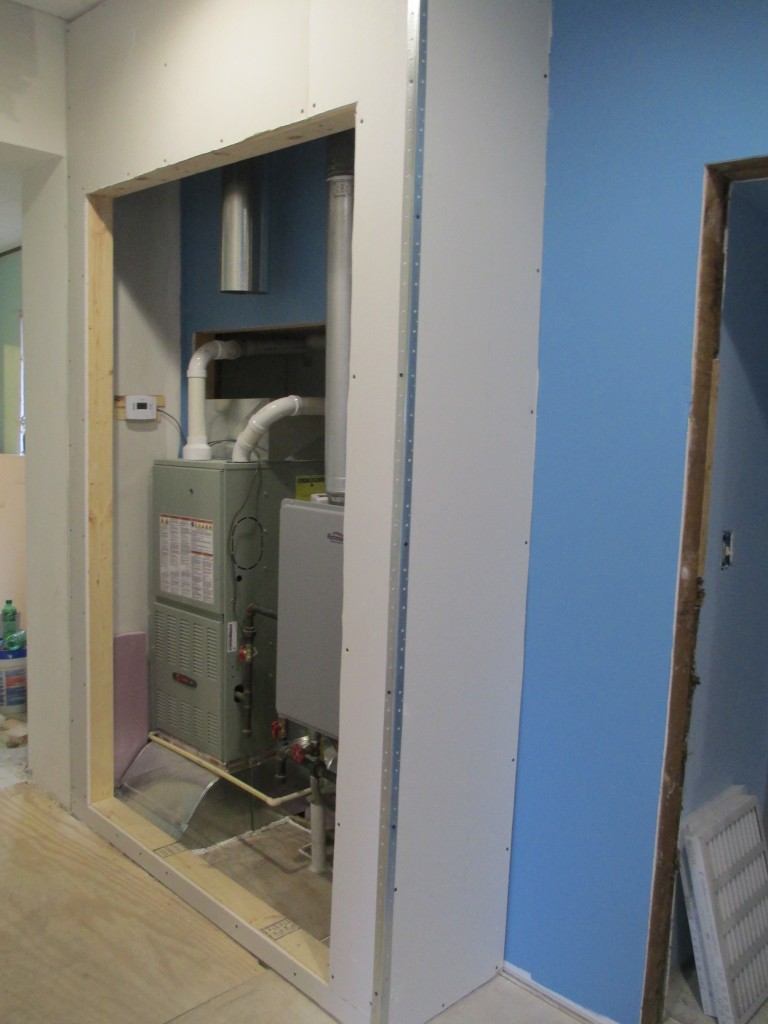 Lastly, while we were working on heat-related projects we cut a hole in the living room drywall to make room for our electric fireplace insert.  The insert will be under the stairs and will vent the air from our bedroom closet.  Here is a picture of Ryan in the closet cutting our hole: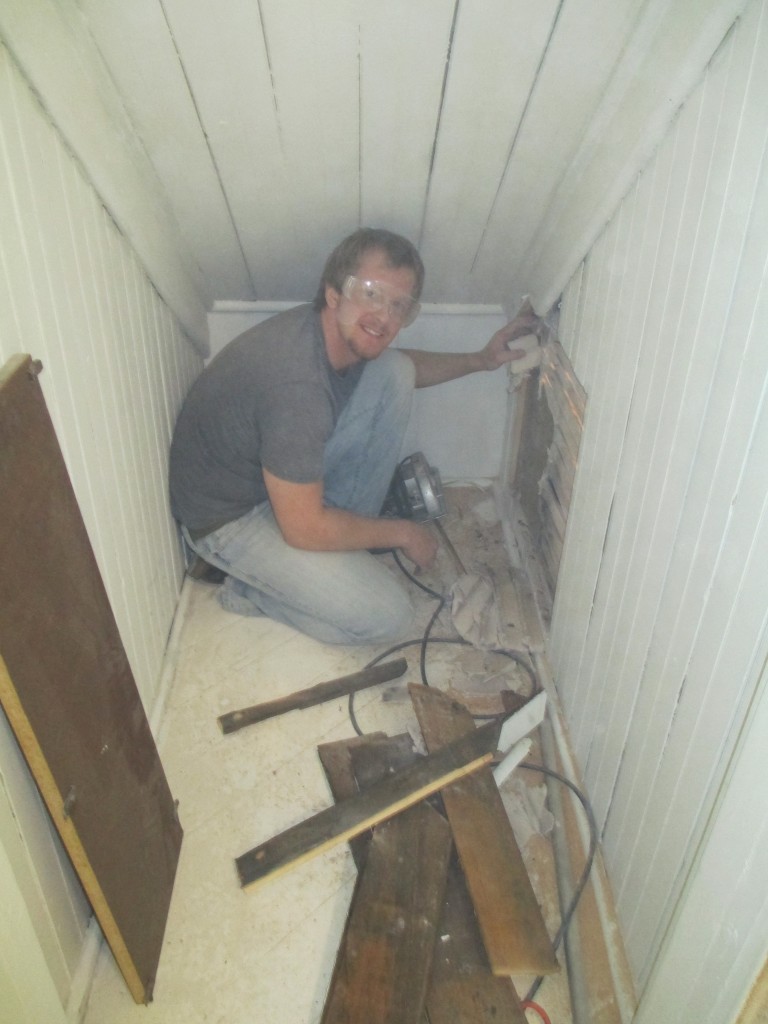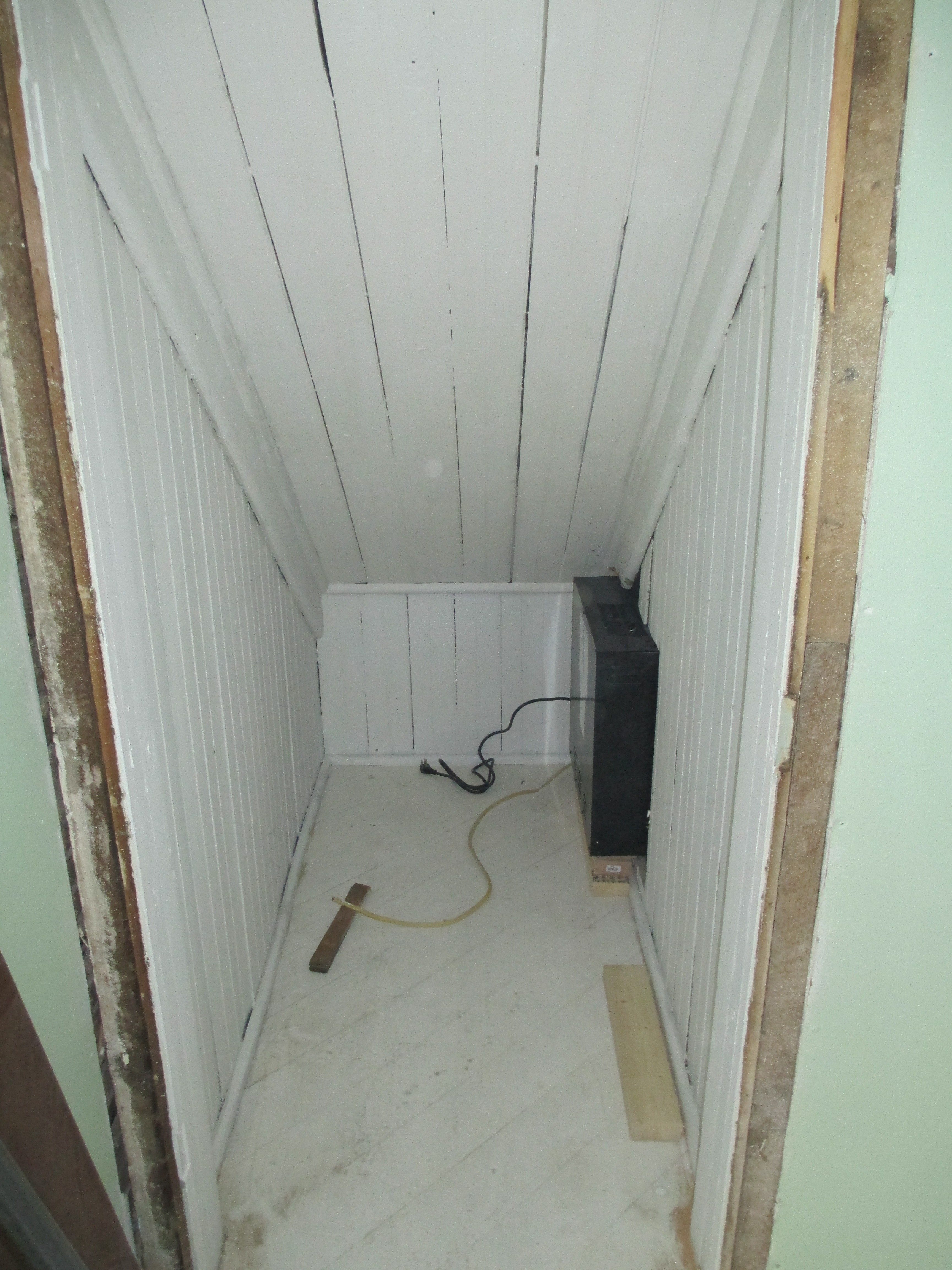 The insert actually doesn't take up much space at all in the closet, so we will still have quite a bit of storage space.  It isn't done yet, but the hole is in the right place, just waiting for our drywall to be finished up: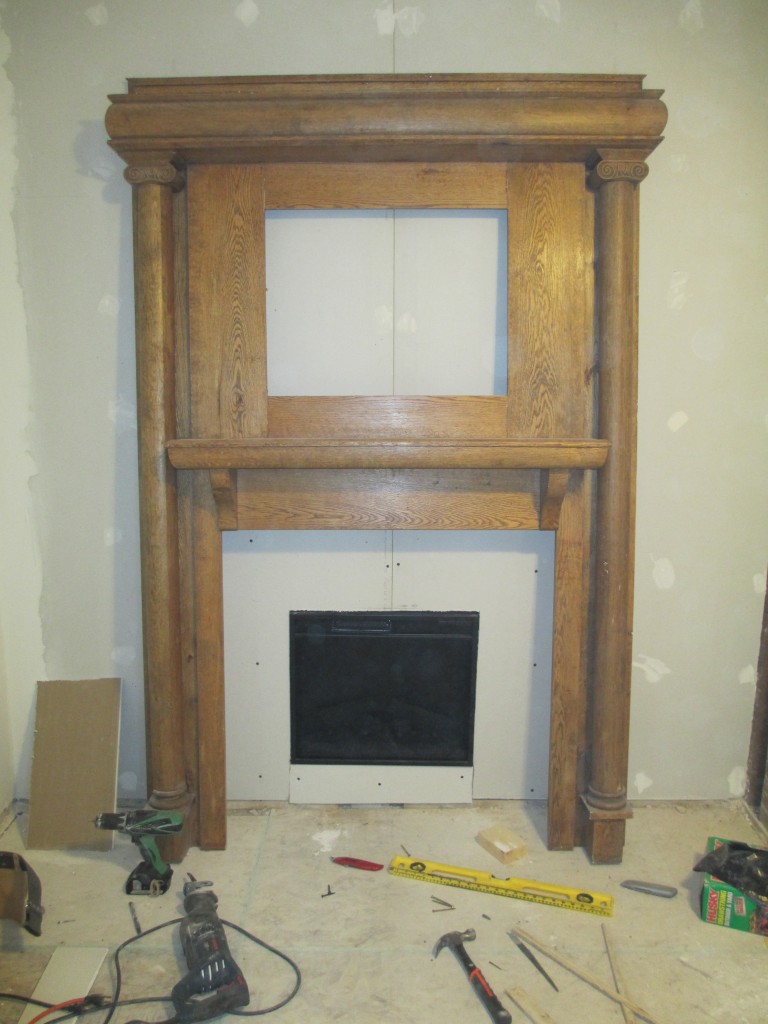 We still have a lot to do, but now we have a warm house to work in and our pipes won't freeze (fingers crossed).  Thanks for reading!
Please follow and like us:
---
---
---