---
Today we met with a great pediatric urologist who has been studying Micah's case. We learned a couple of things and have a plan for another test, date to be determined. *As a reminder, I am not a doctor and I am only trying to convey the information as we received it and try my best not to pass on misinformation.*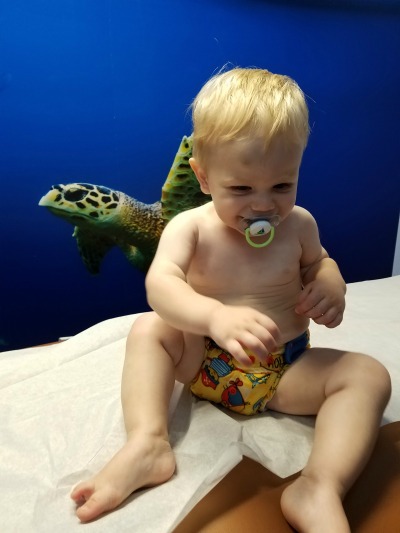 First, the good news! After turning 1, the chance of UTI in boys with kidney reflux goes down considerably. This means as long as we closely monitor Micah for signs and symptoms of UTI, we can take him off of the antibiotics!! This is such great news for our little boy who gets very sick from those medications.
Now, there are 2 possible issues we are worried about. The first is primary reflux. This means the problem could be VUR alone. That would be solved by ureter reimpimplantation surgery. While the reflux should not get worse over time, it may be possible that the first VCUG (a test with a series of xrays with contrast in the bladder) when Micah was 1 day old didn't show the extent of reflux on both sides. It did show very clearly that there was no urethral blockage, so that has been ruled out.
Surgery can not be done before ruling out a neurological disorder that keeps the bladder from emptying. This would explain why the problem appears to have gotten worse with time. This would also explain why his very first and most persistent symptom has been an enlarged bladder. There may be a syndrome associated with that issue, or it may just be a dysfunctional bladder on its own. While this issue would be a long term problem, most problematic around potty training, it may allow Micah to outgrow the reflux once he learns to control his bladder on a schedule. While we would never wish for a neurological or spinal problem, the idea of avoiding a major surgery that could lead to more complications does have it's advantages. If it is determined to be a neurogenic bladder, tests will be done to rule out spinal issues and the reflux will be closely monitored until potty training age. If the reflux does not improve by age 4 or so, reimplantation surgery may be required.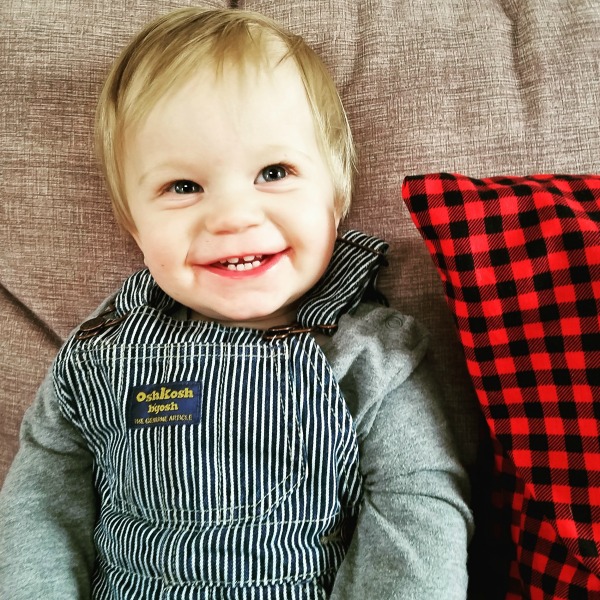 The next step is a test that measures pressure in the bladder as fluid is added (a cystometrograms or CMG). It will measure bladder size, pressure, and flow rate. If the bladder does not empty at the appropriate pressure, it is likely a neurogenic bladder. The test is similar to a VCUG. Micah will be lightly sedated and the test takes about an hour. The test will be done in Madison at the UW Children's Hospital, but it has not been scheduled yet. Sometimes it can be months to get on the schedule, but we should know more next week.
The kidney size and function is something that was determined during development and won't be changed through surgery or time. It will be what it will be, and we just have to do our best to protect his kidneys as they are. It is disappointing that we can't do anything as a quick fix, but taking Micah off of the antibiotics should at least make his day to day better.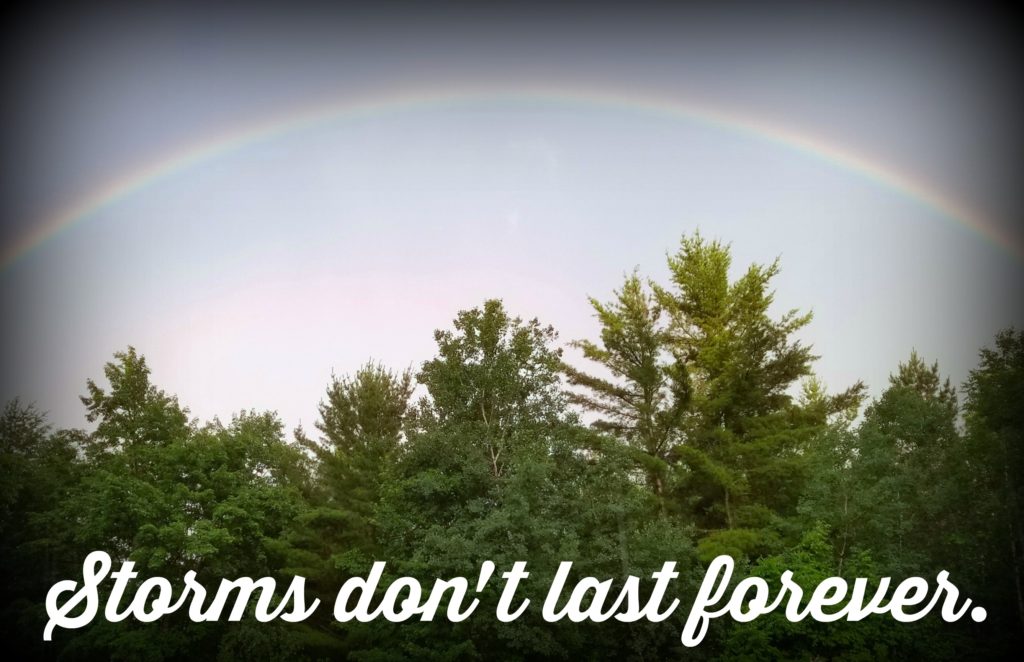 Thank you to everyone who is keeping Micah in their thoughts and prayers. We are doing our best to stay positive and the support is very comforting.
Please follow and like us:
---
This Easter has been a very special one! Ryan has been working very hard throughout the last year in an RCIA class (Right of Christian Initiation of Adults). Last night at the Easter Vigil mass, Ryan and 2 others were baptized, confirmed, and recieved their first Holy Communion. What a wonderful time of year to celebrate! He is risen!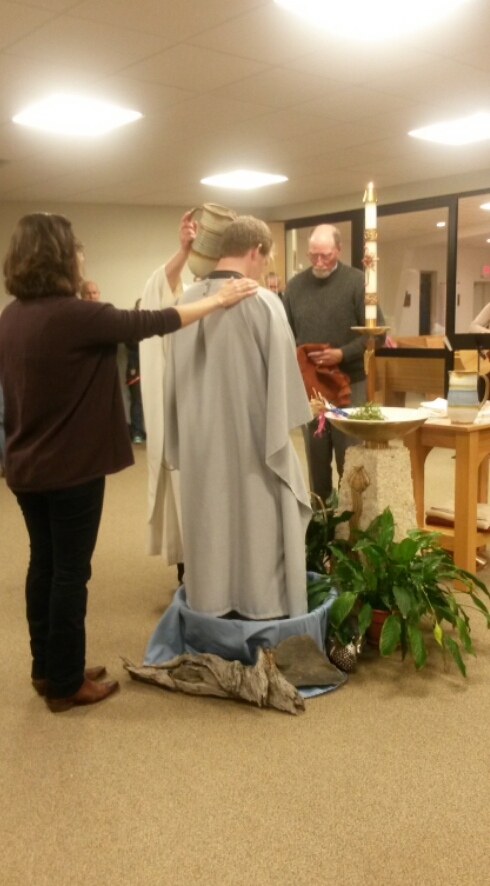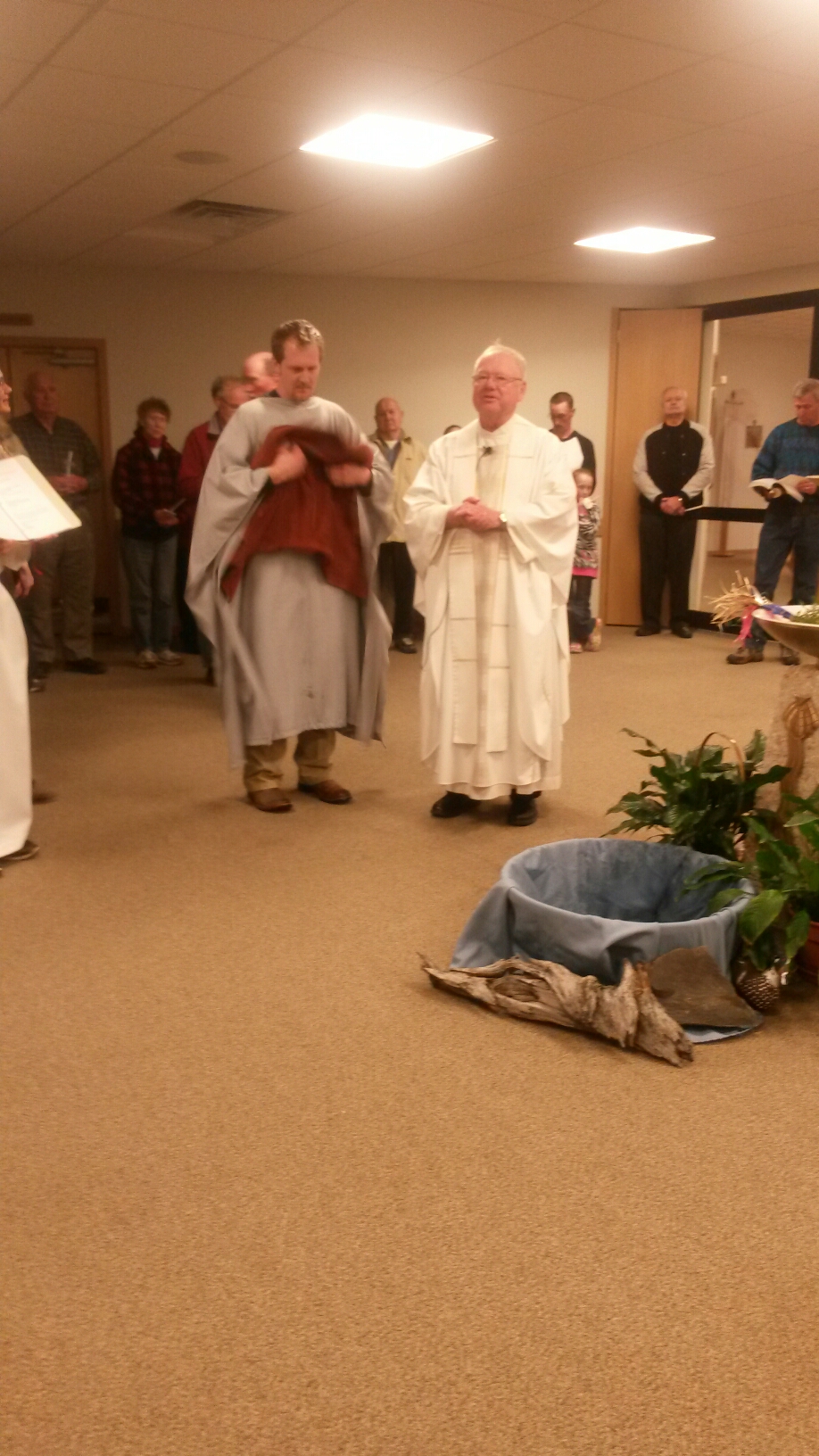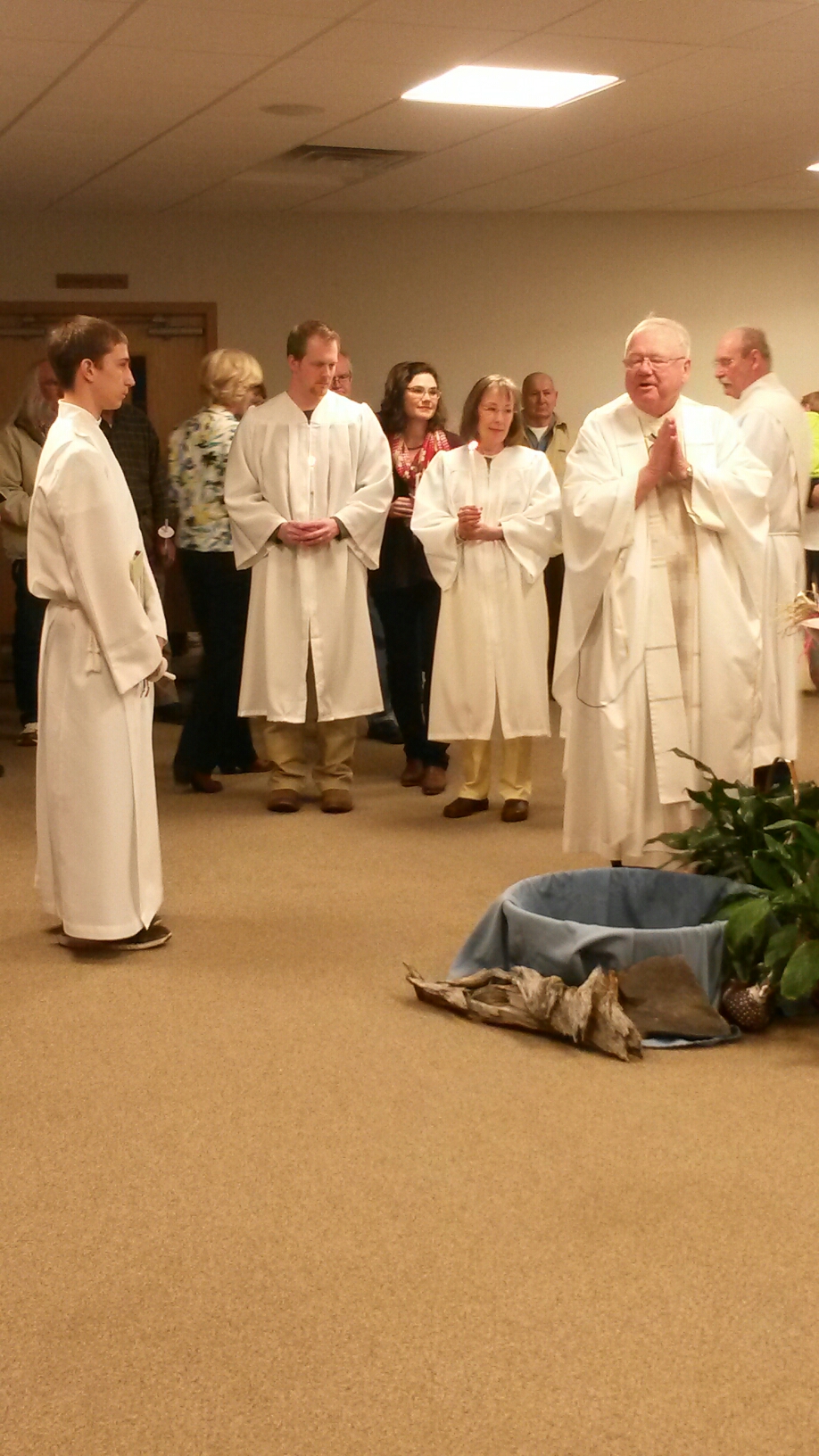 Harrison made it through the entire mass with only a few hiccups, and he slept in on Sunday. When he woke up his first basket was waiting.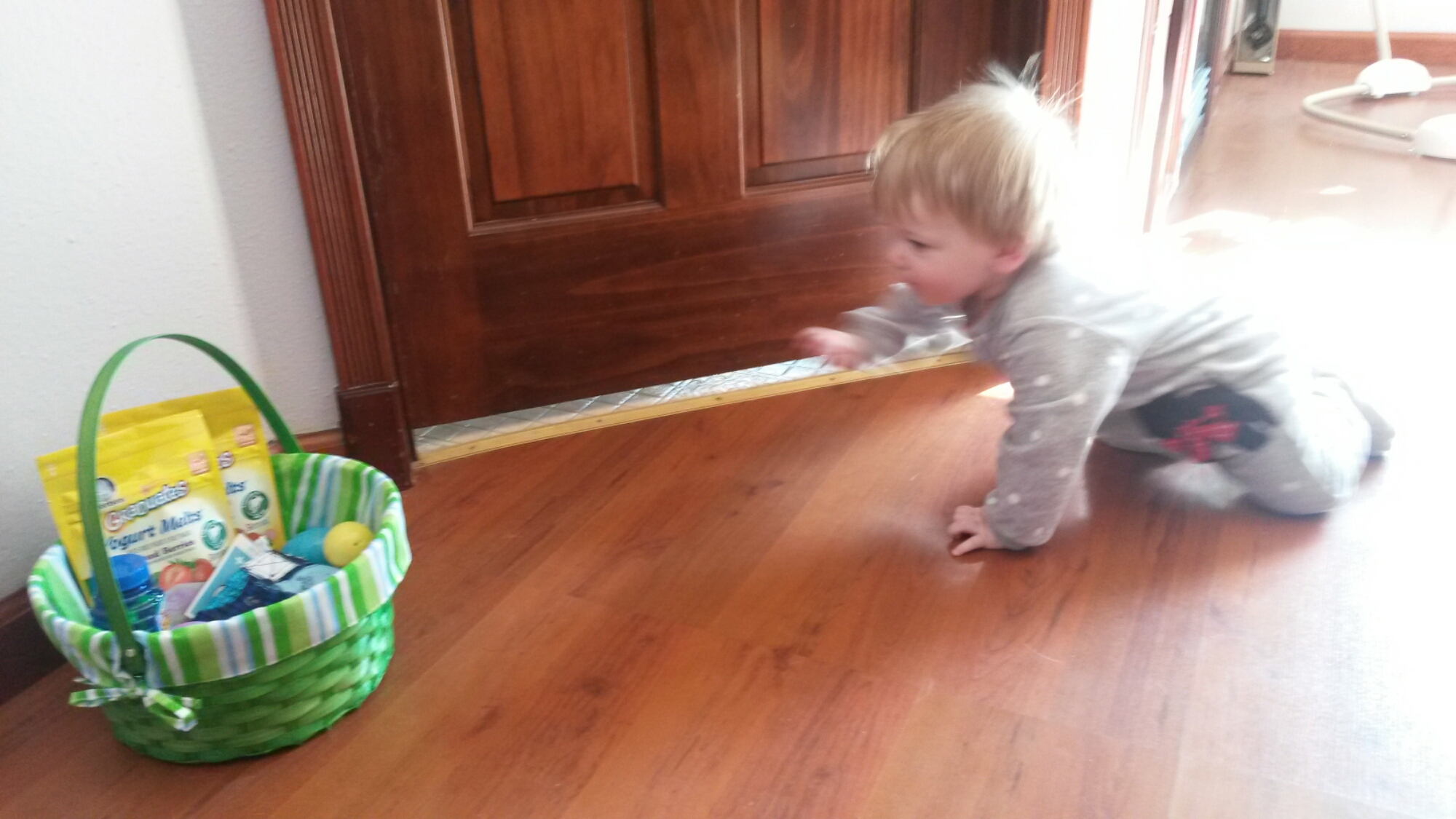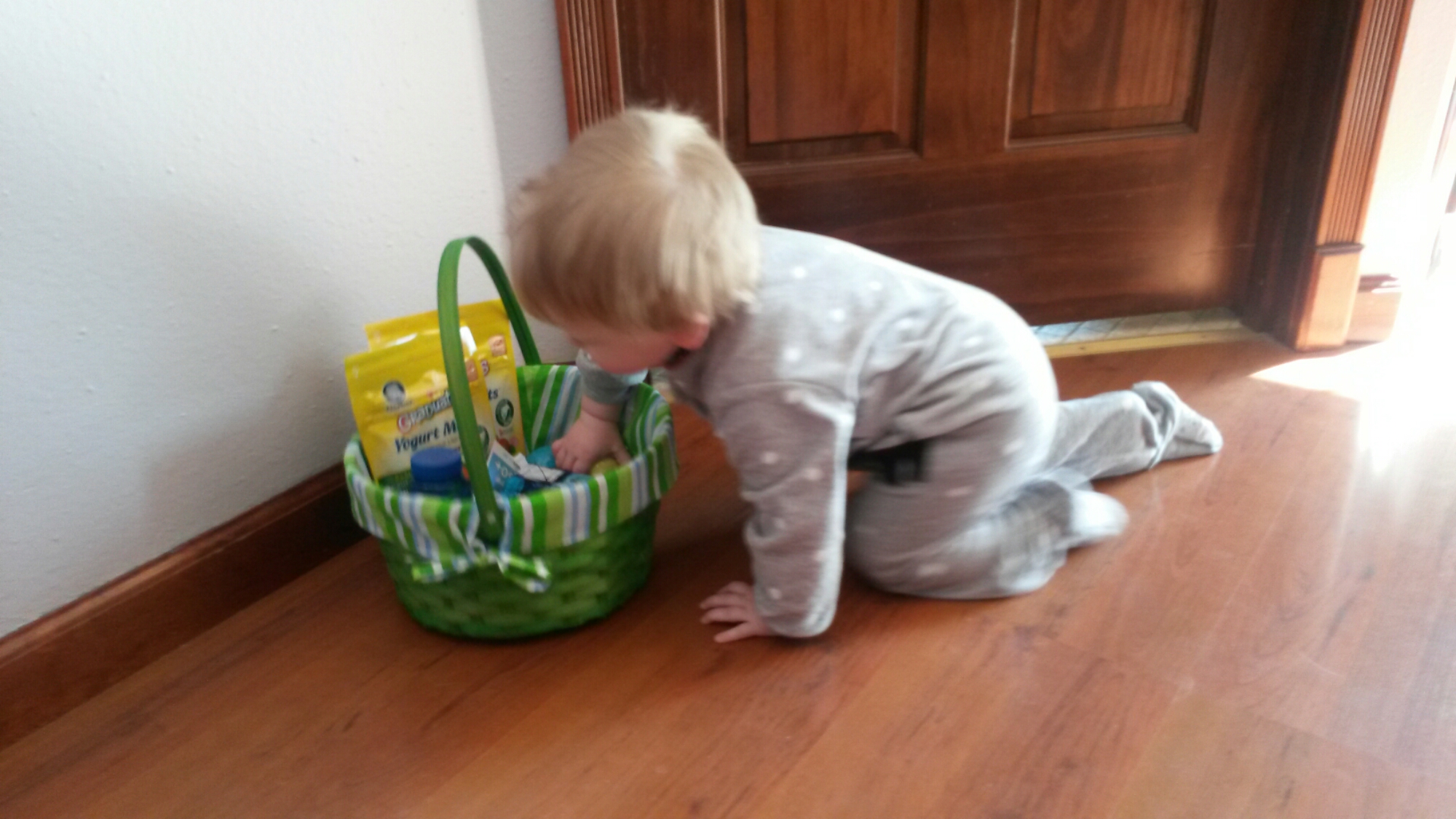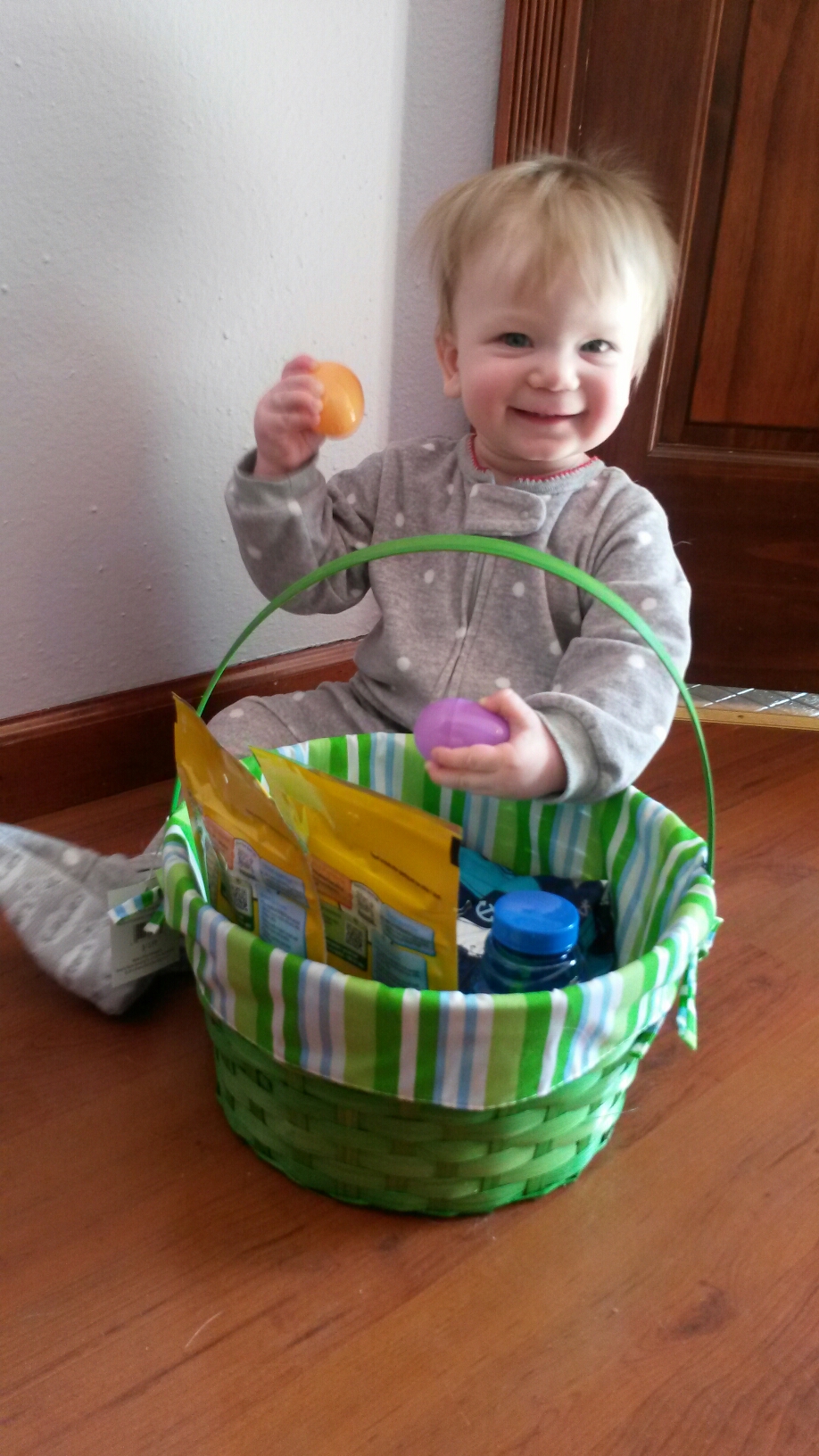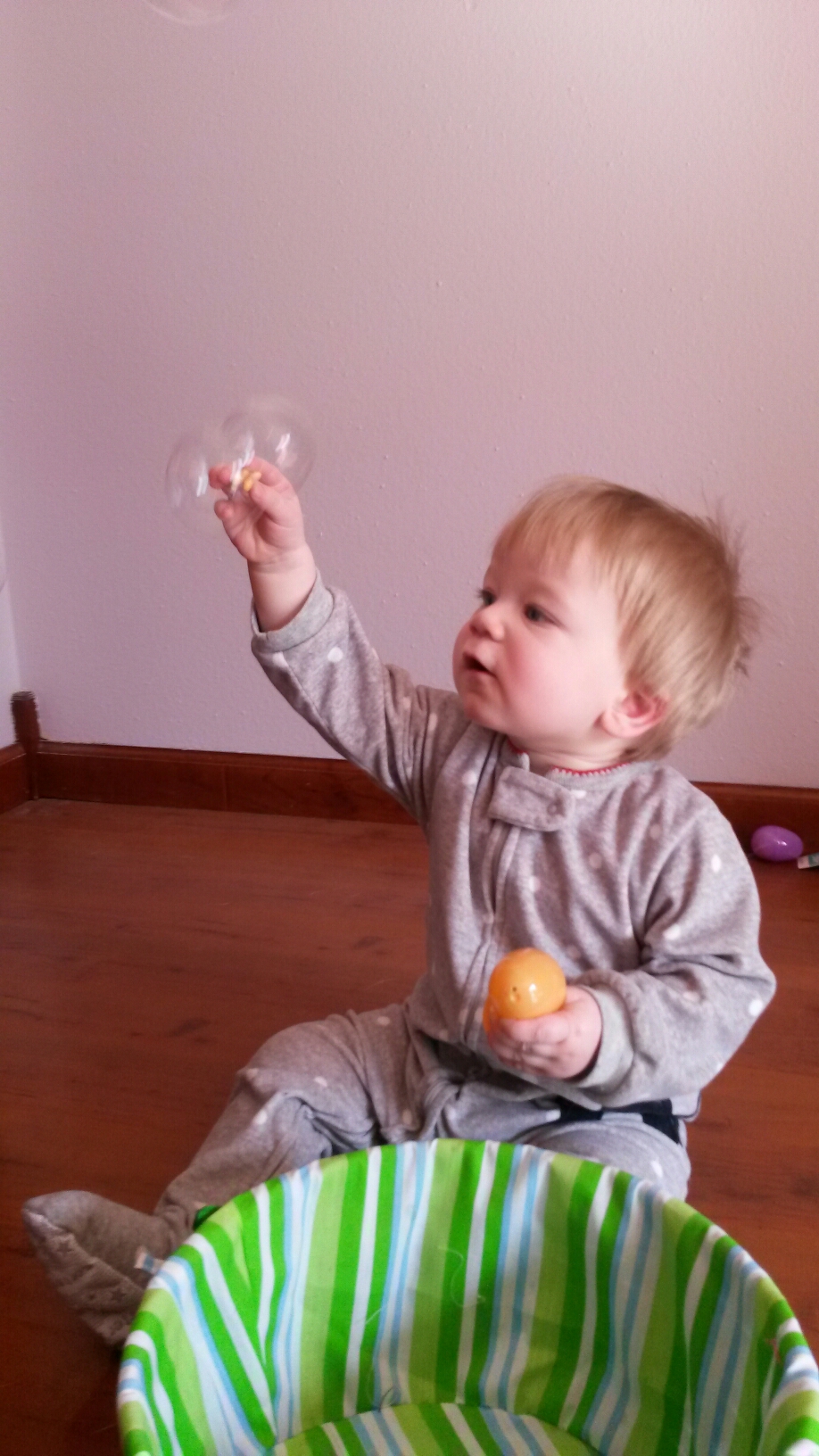 I am so lucky to have these boys! Happy Easter everyone!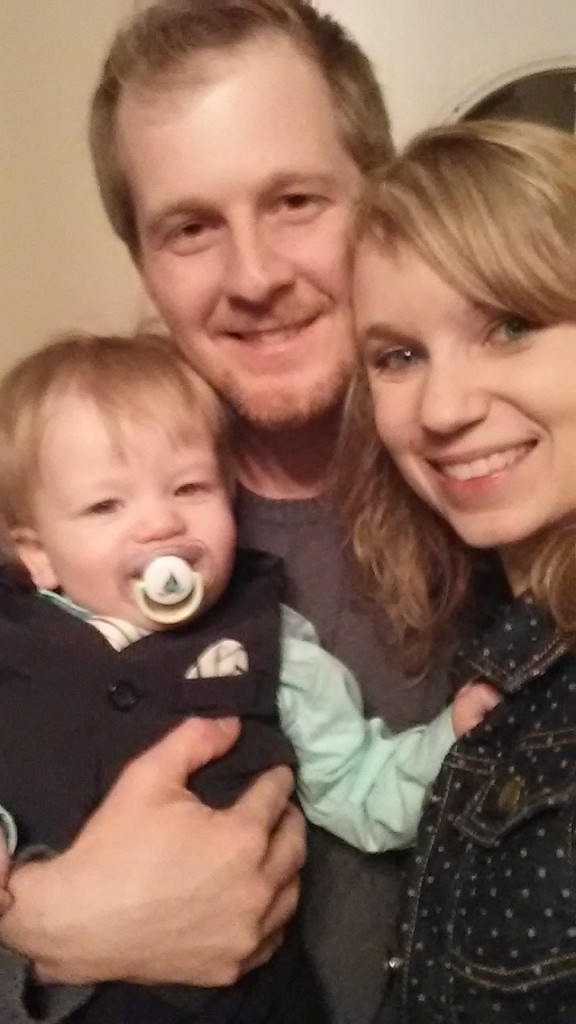 Please follow and like us:
---
*This will be my first post written on mobile, so bear with me please*
We are finally getting settled into our new place! We have a lot to do yet, but I wanted to give a little preview.
We purchased a new home in January situated in 10 acres in northern Wisconsin. The house was built in 1999 and is 2500 sq ft. The house also has a basement, attached garage, and a detached garage! The house was a forclosure and we got a great deal.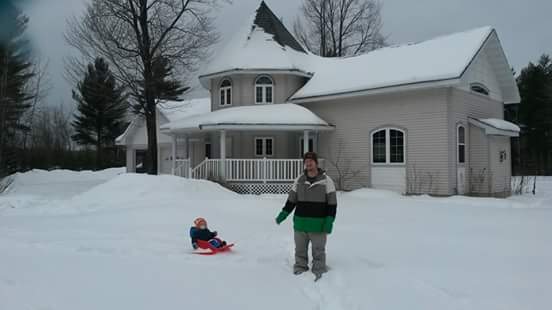 We haven't done much other than some painting and unpacking. We have an open concept living and dining room that we haven't changed anything in.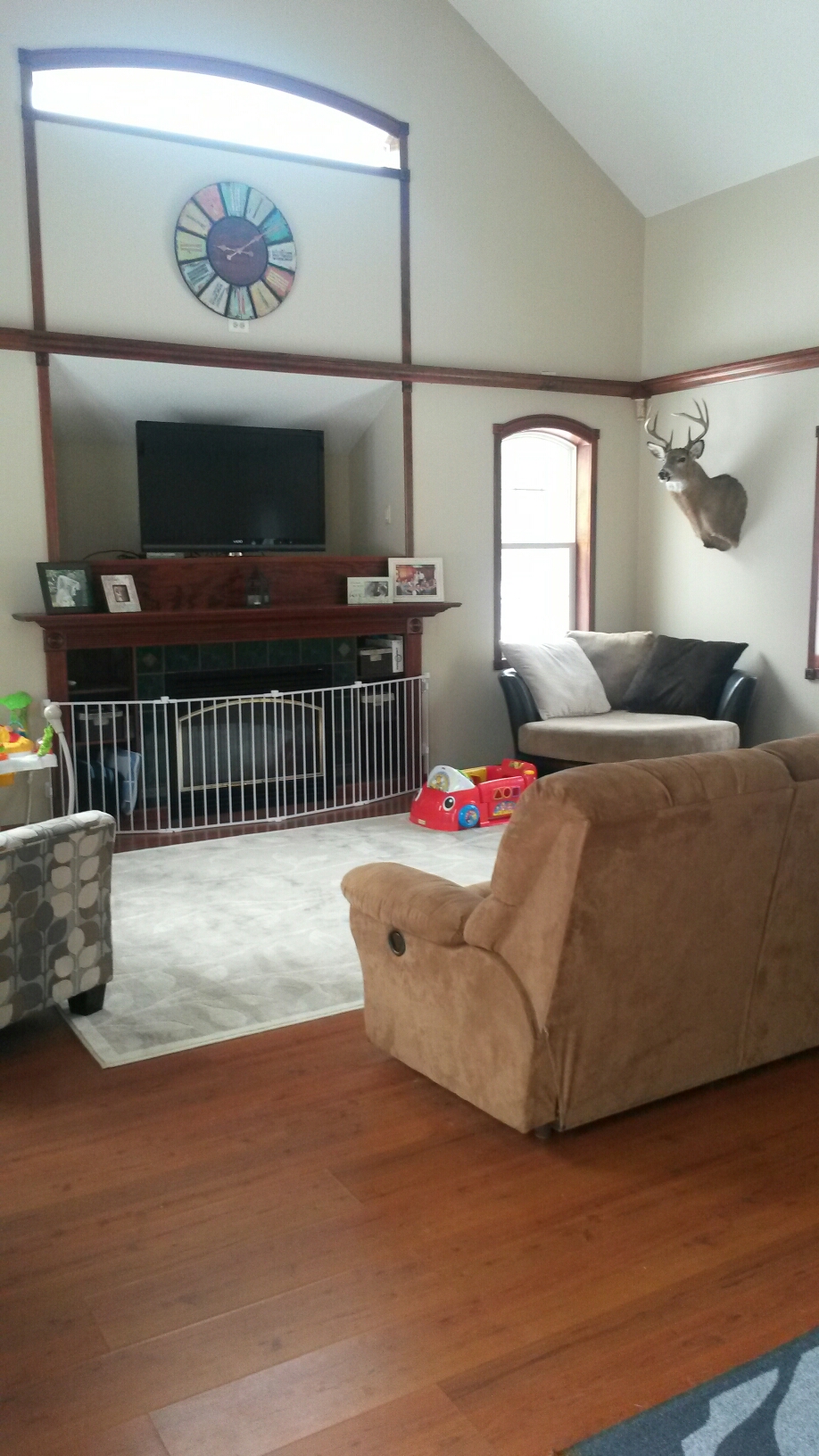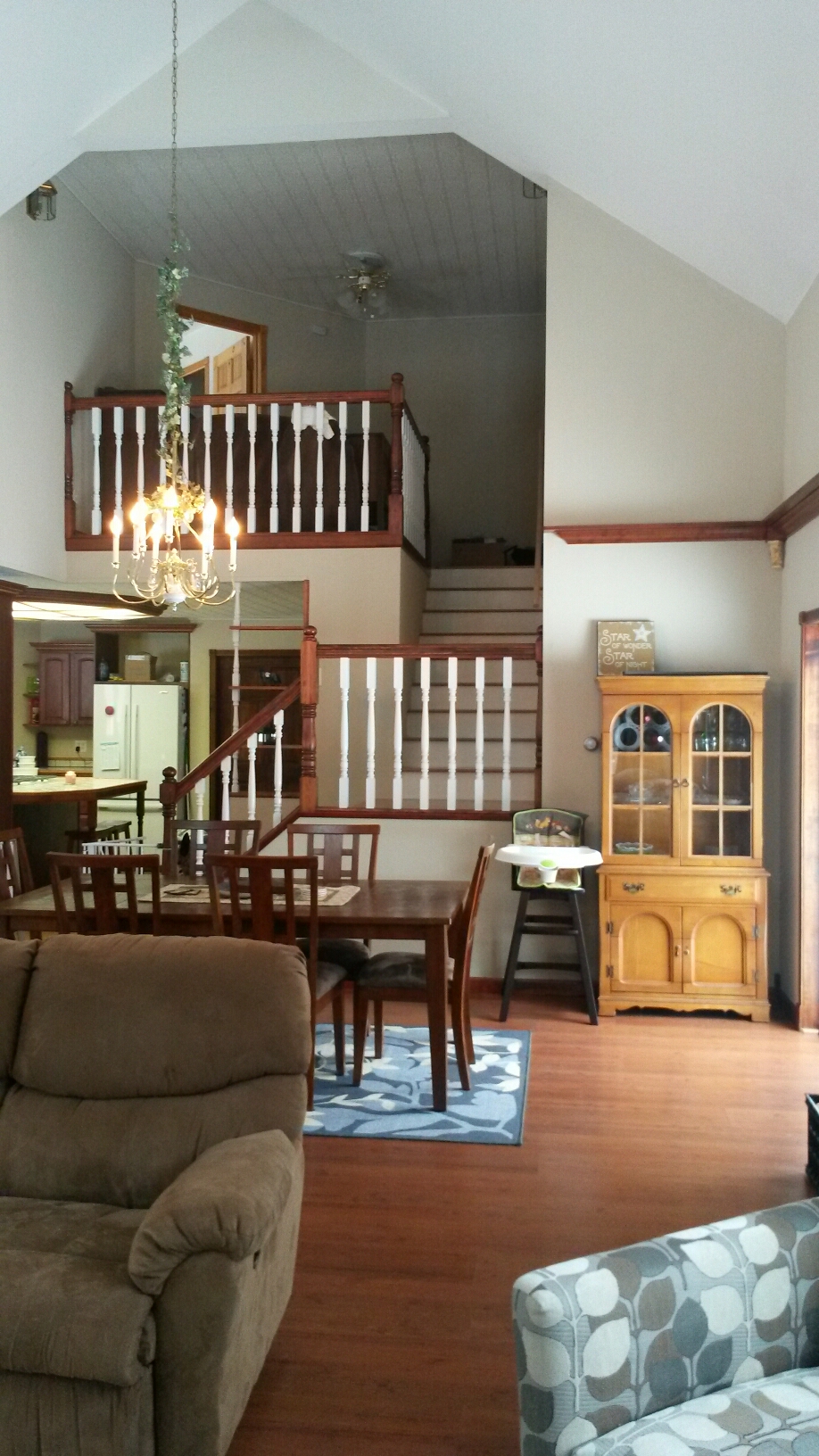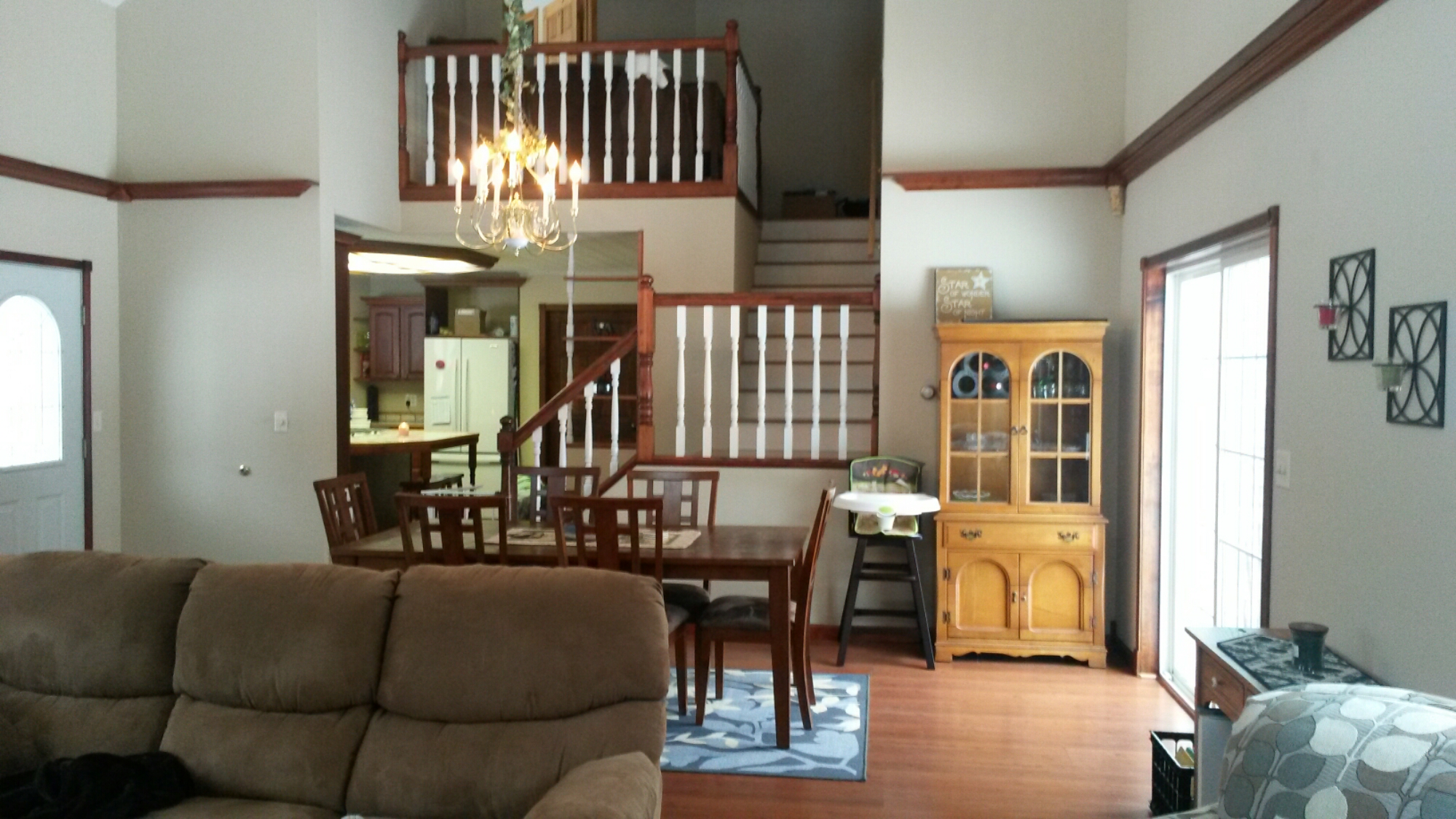 The kitchen is huge compared to our first house, but we had no problem filling it right up. The gas range is amazing and I love having a place to display my Fiestaware.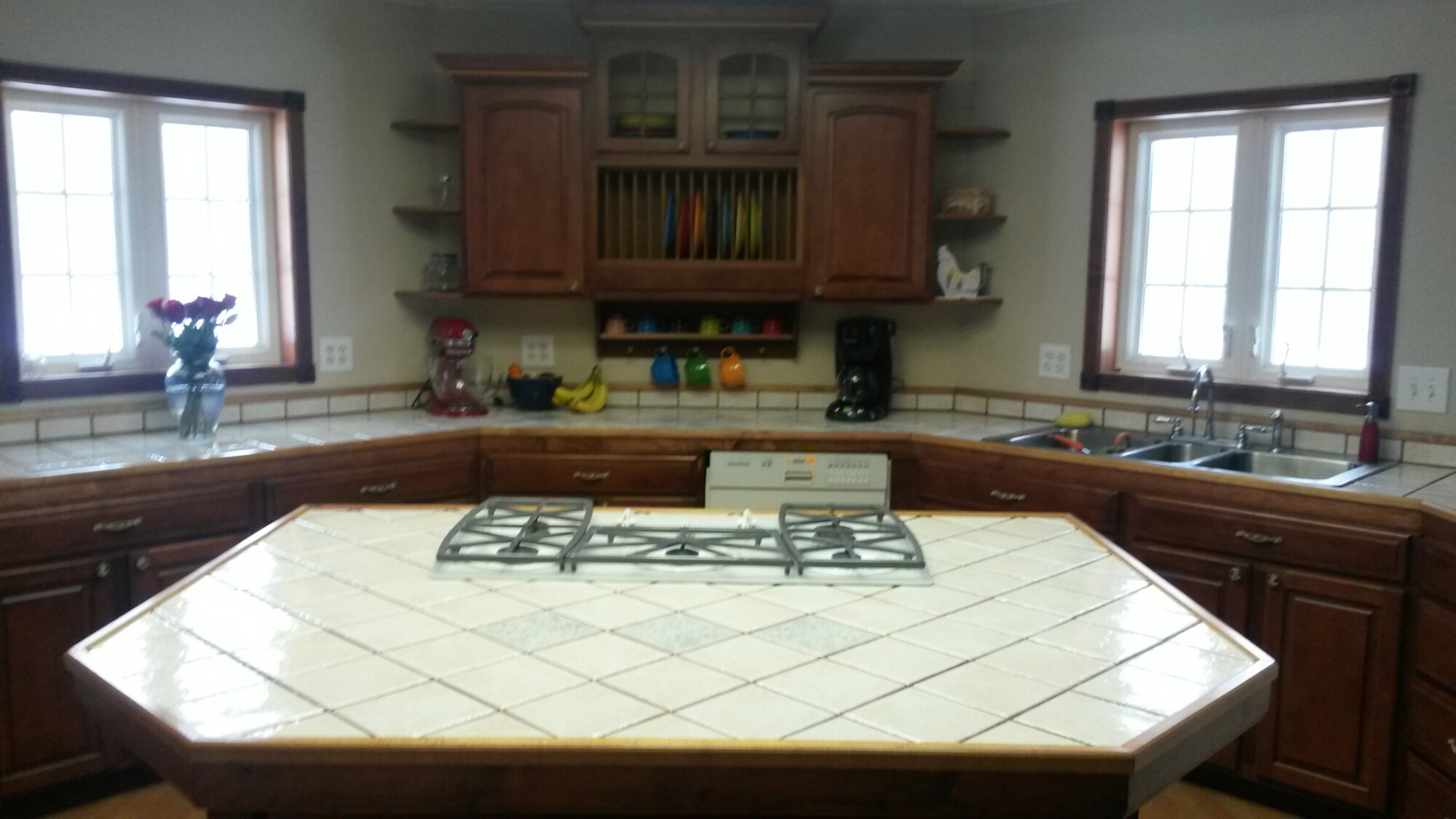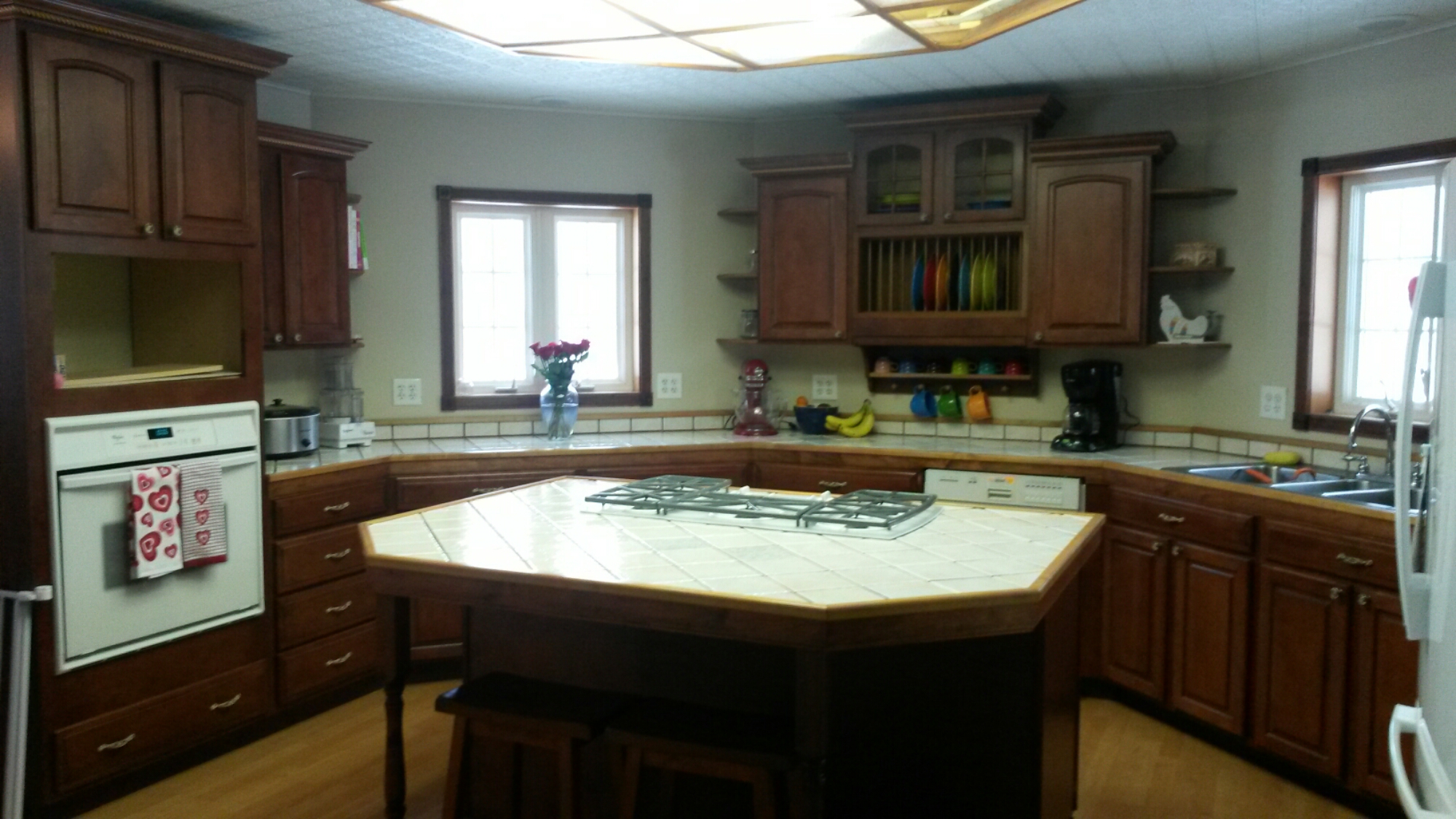 We painted our master bedroom a lavender color with a darker purple accent wall. I am currently working on a farmhouse bed to put in this room.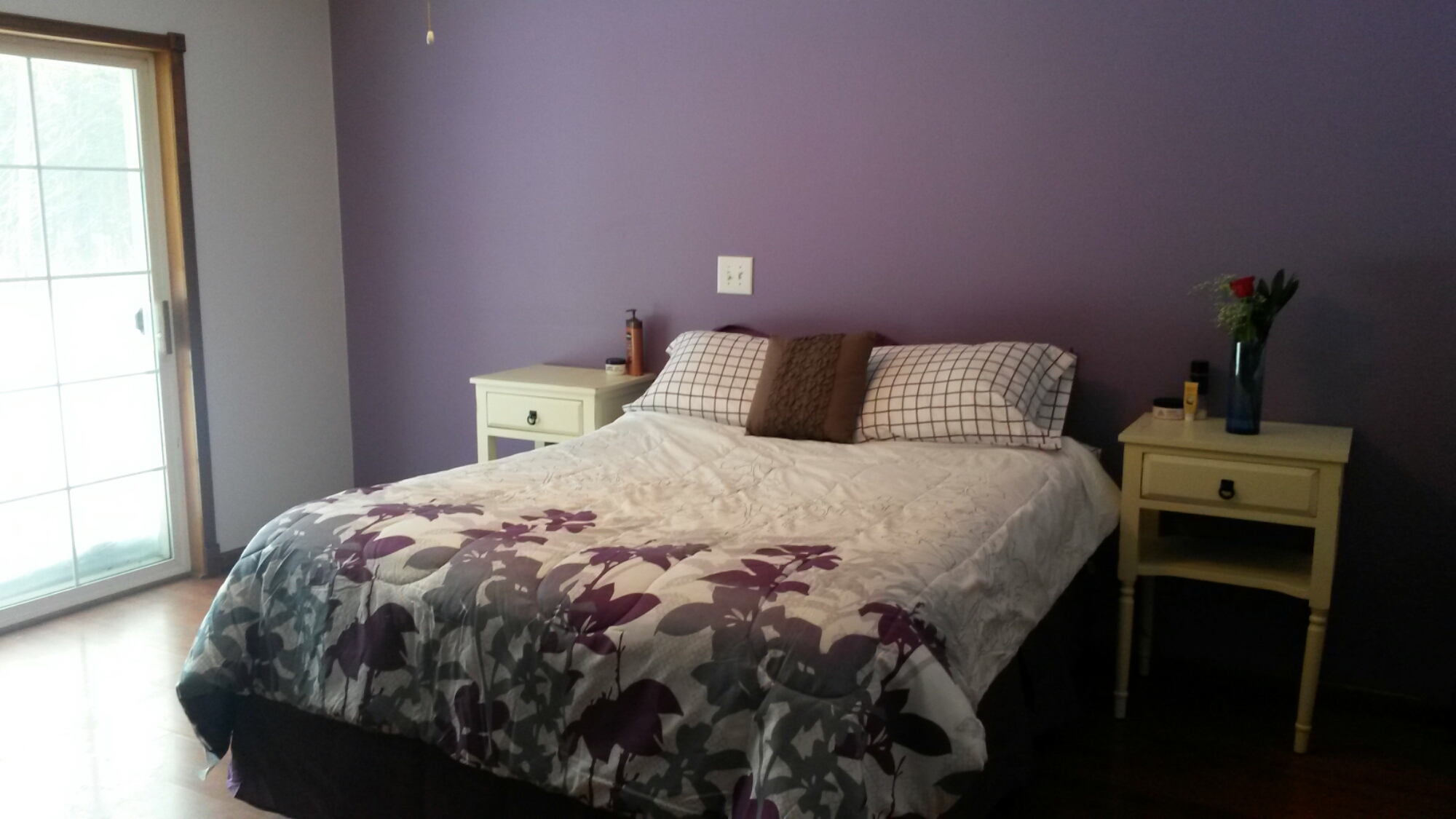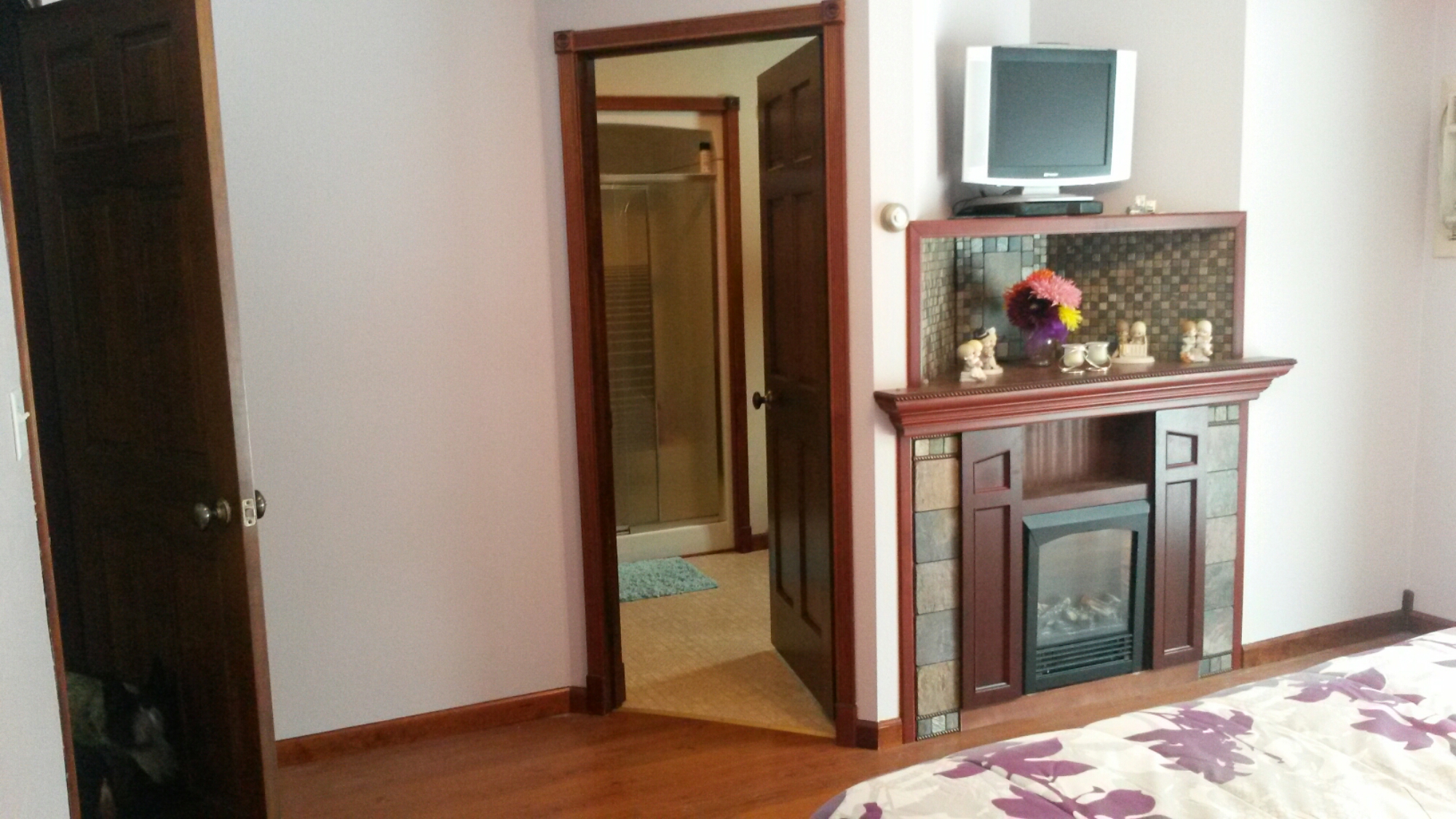 We have left the attached master bath alone so far, but I foresee some work in here.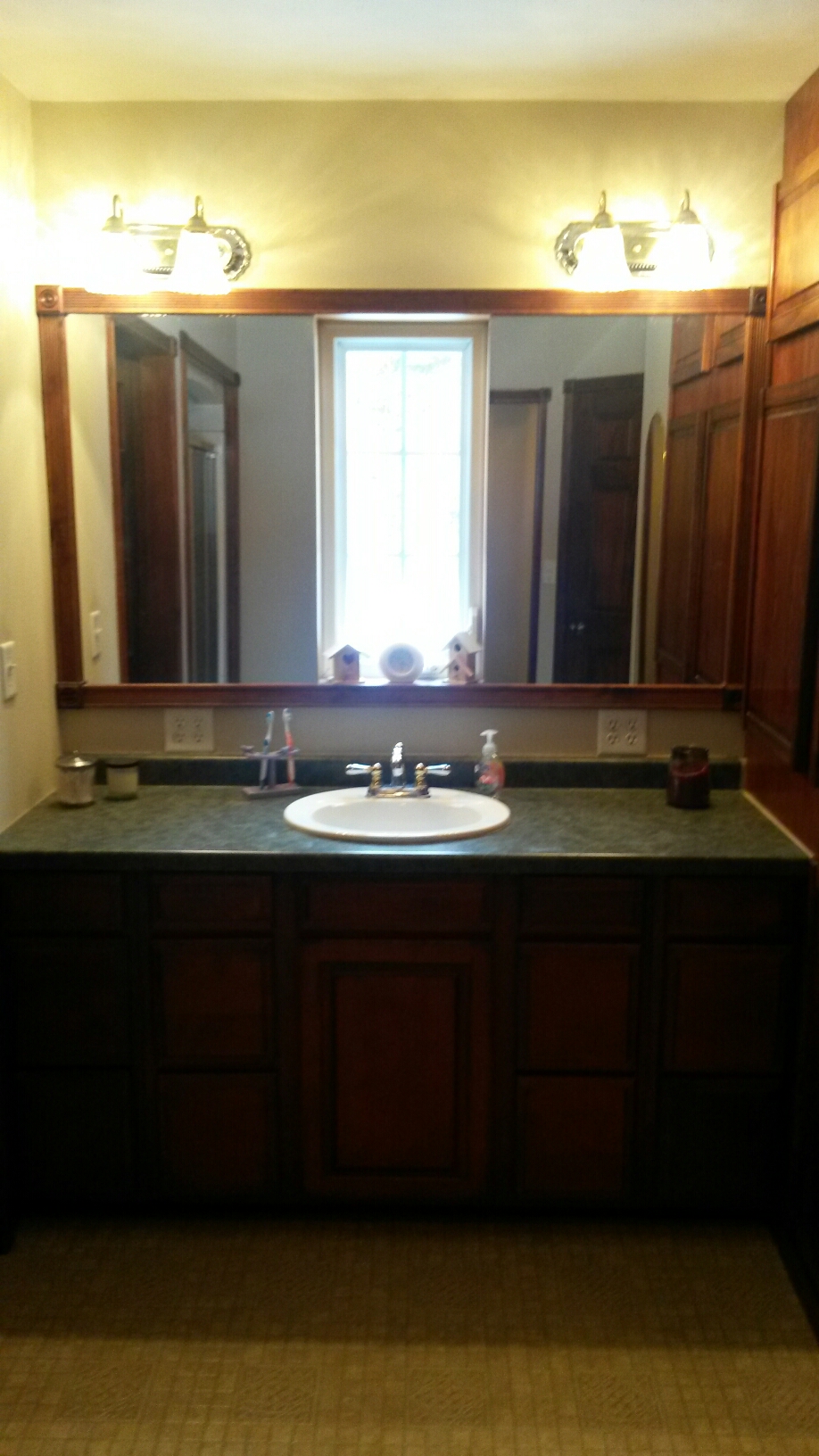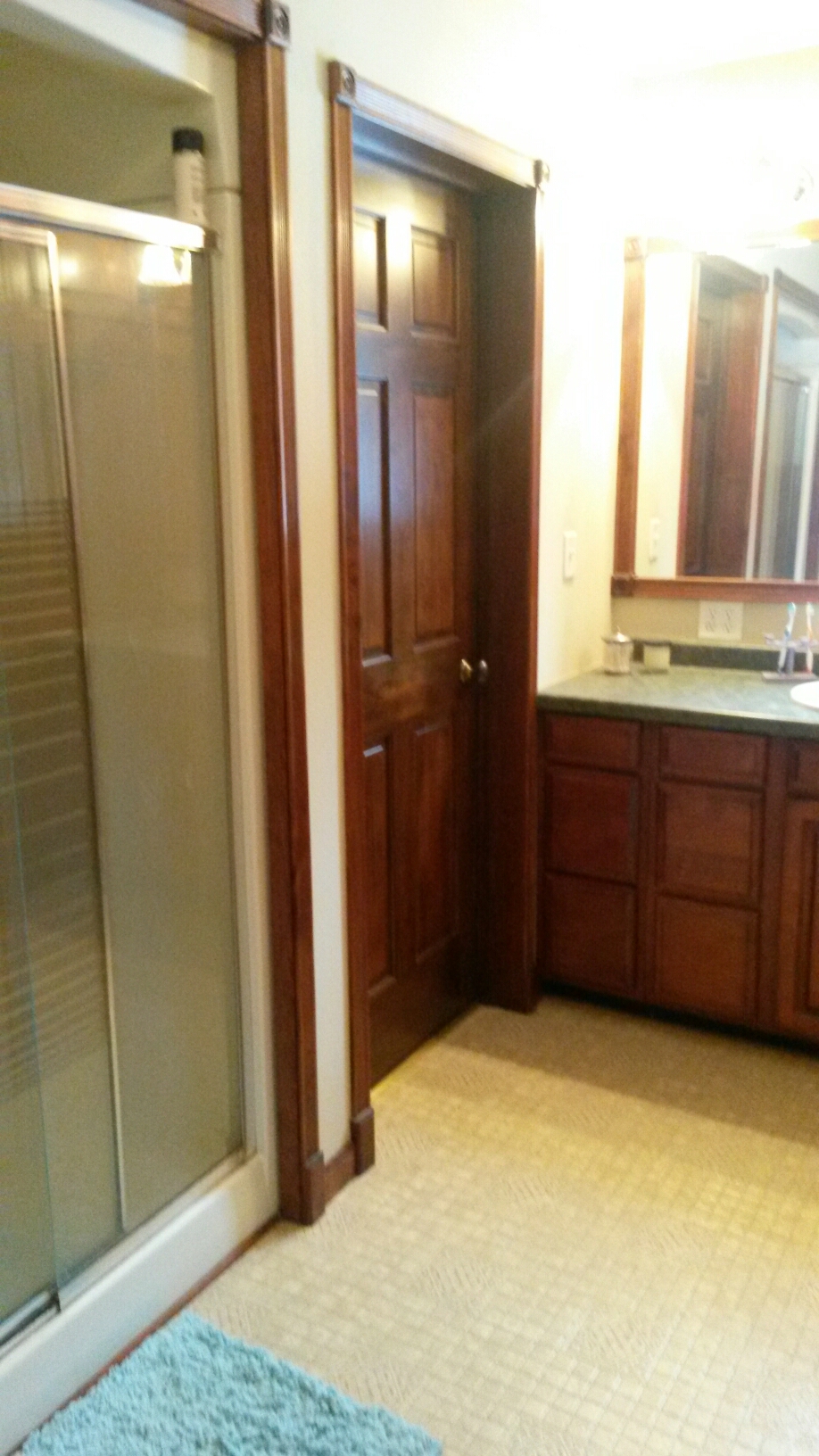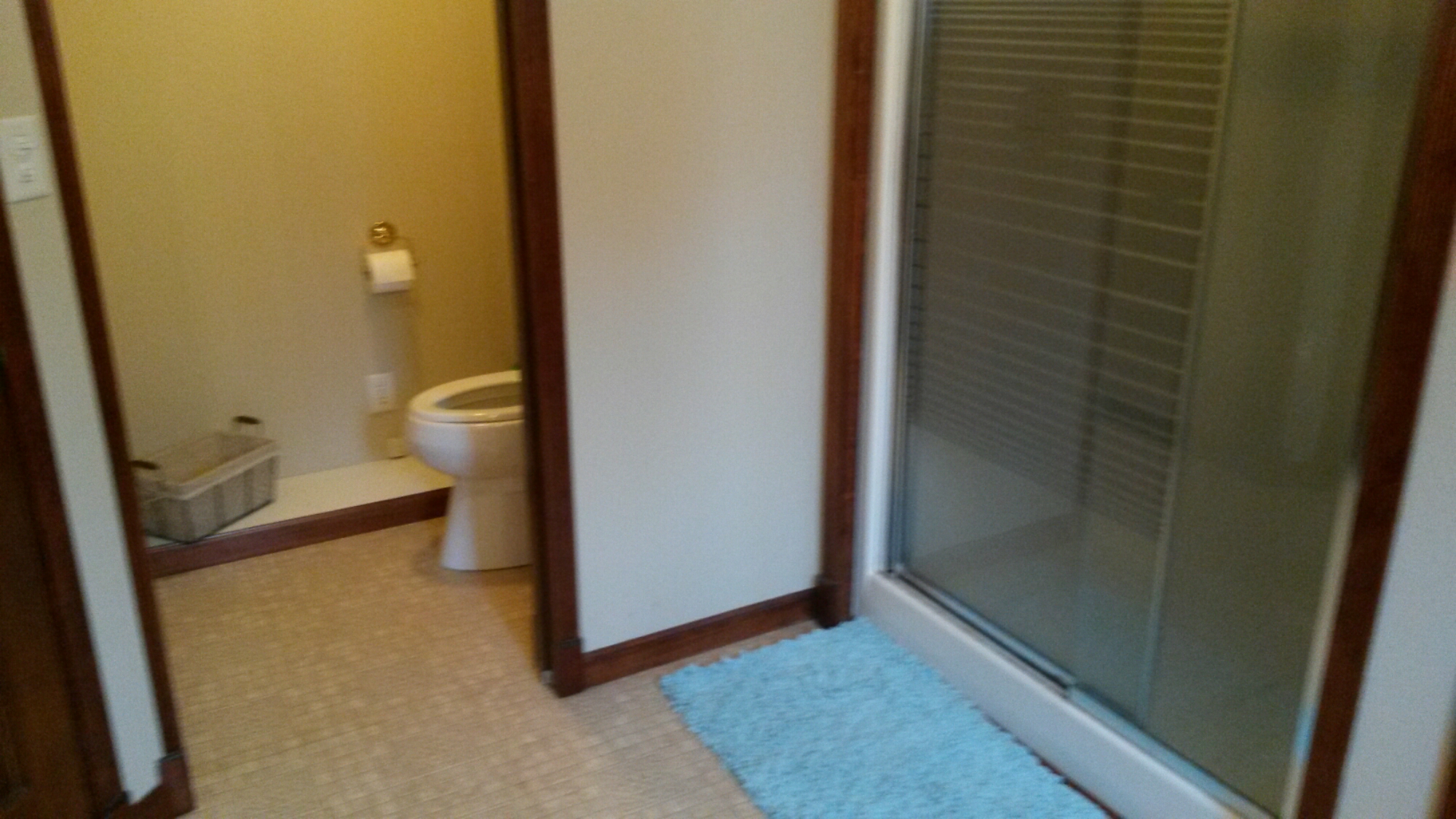 Harrison's room also got a bit of paint. I added an orange stripe and his name in the wall. Everything else is from his old nursery.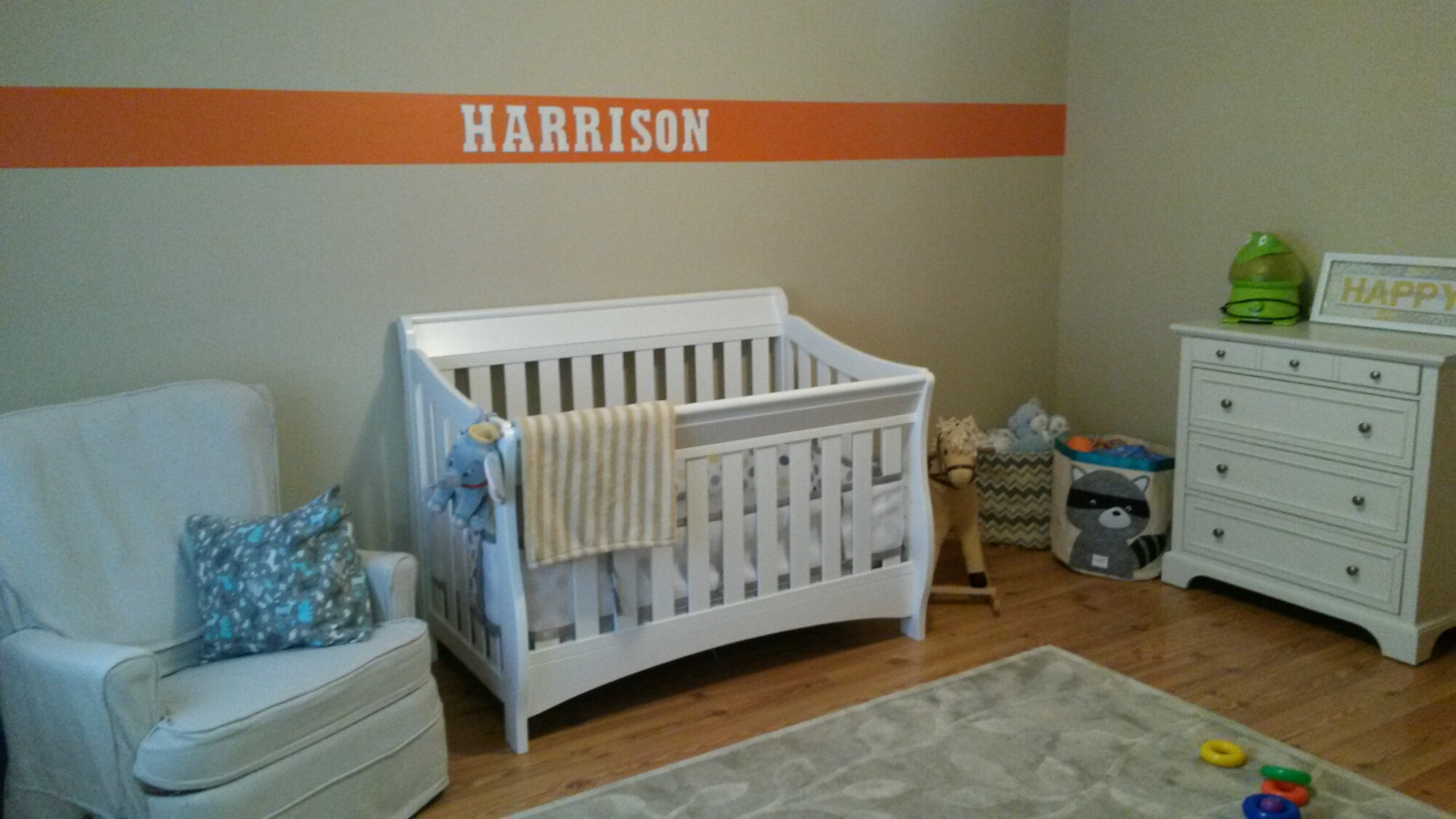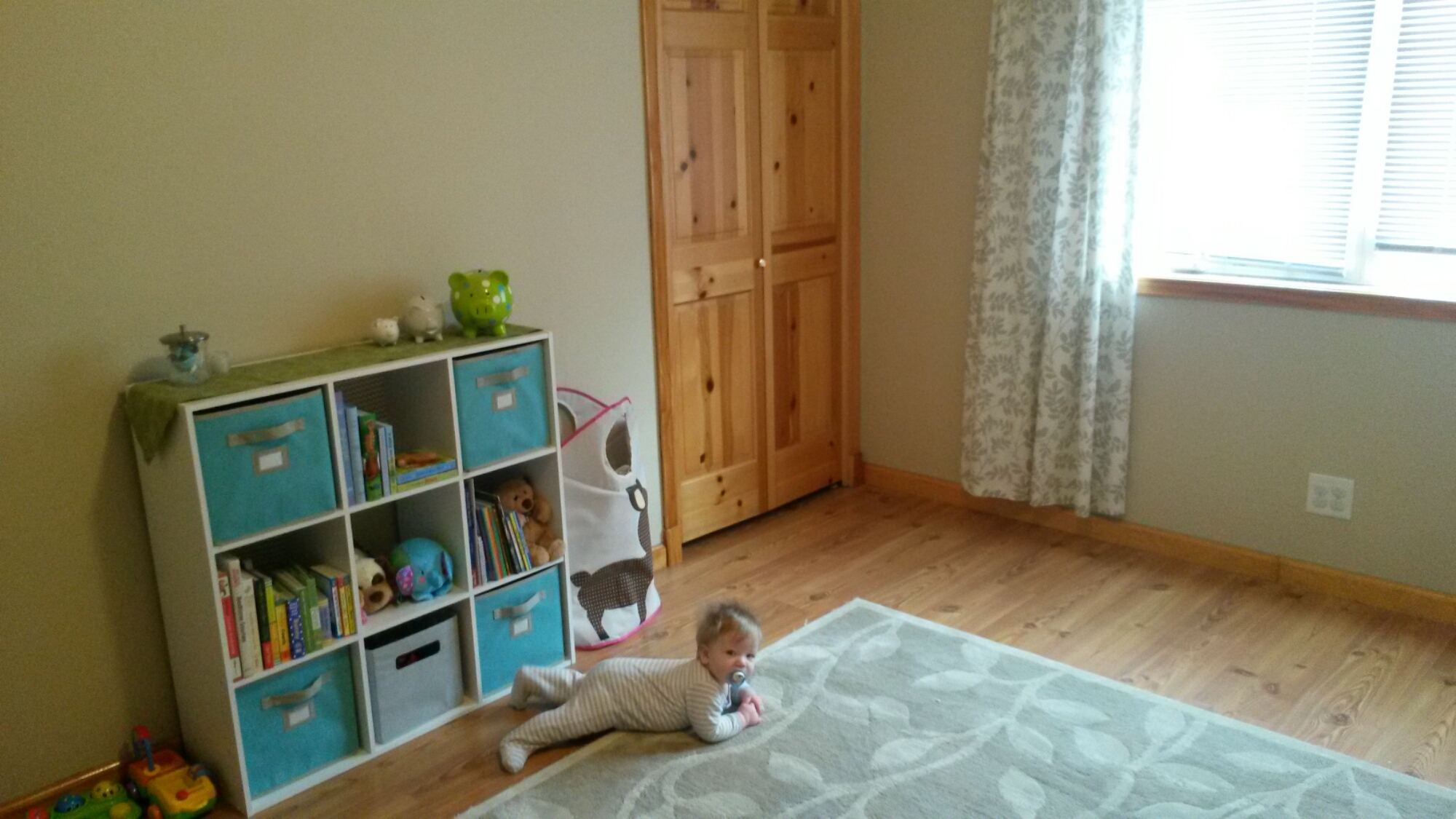 Lastly, I am working on painting the guest bedroom. It's hard to paint with a little one in the house!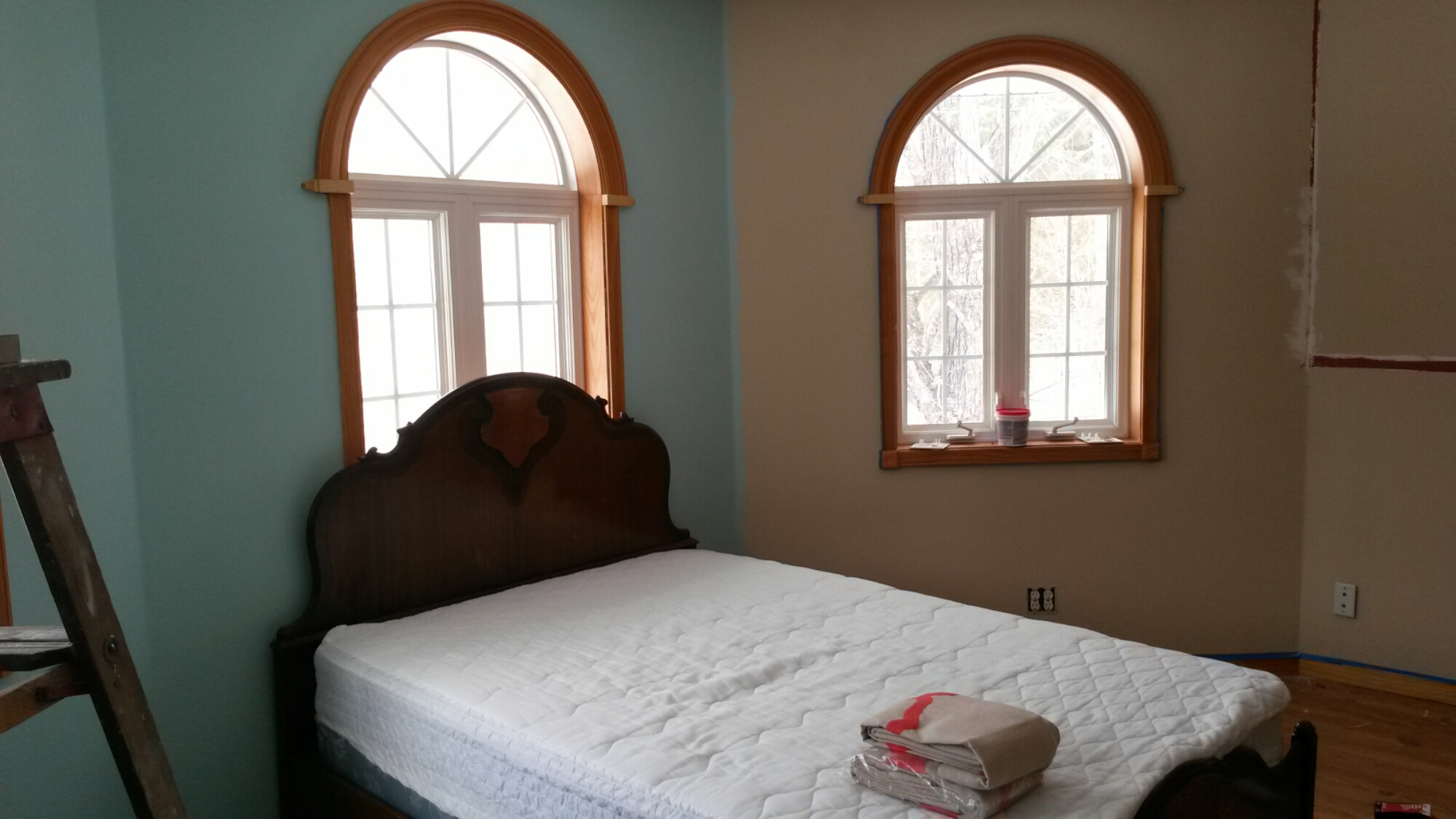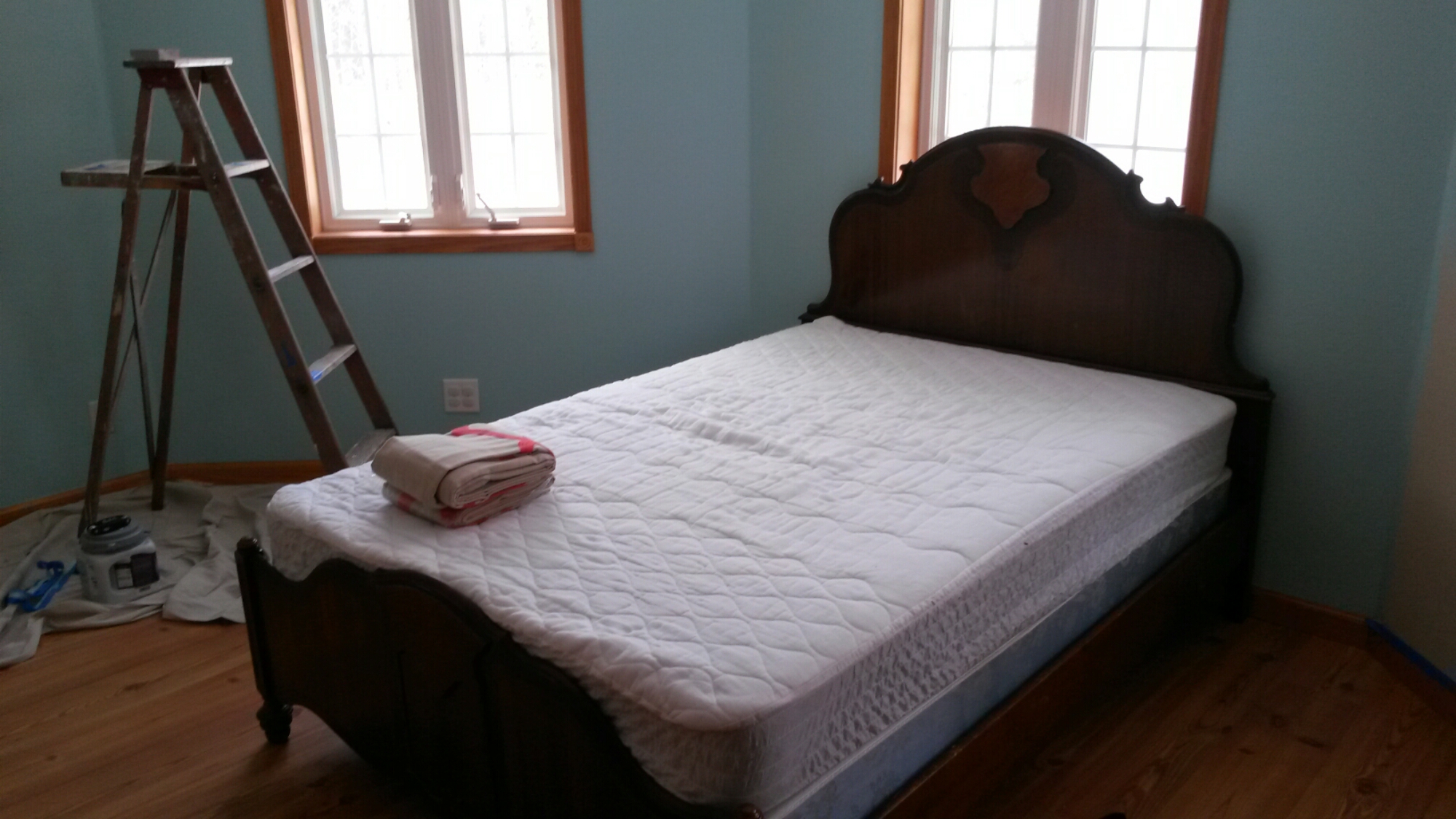 There are also 2 more bathrooms, an office, and 2 bonus rooms. They are currently empty or being used for storage, so those pictures will have to wait for now. I hope you enjoyed our house tour and look forward to posting more updates.
We will also be finishing our first house in preparation to sell, so look out for more updates there!
Please follow and like us:
---
---
---