About Us
Hello! My name is Christine. I started this blog with my husband Ryan when we were newly married and purchased our first home. We wanted to share our renovation story with family, friends, and other DIY dreamers. Ryan is a web developer and I am currently a stay at home mom. While our journey has changed a bit since starting a renovation blog, I love to write about our new adventures as they unfold.

Ryan and I met in 2006, began dating in 2007, and married in 2010. In 2011 we purchased a foreclosure (for less than $6,000) and adopted our second dog. We had our work cut out for us and we were both still in college. Ryan was pursuing a degree in Web and Digital Media Development, while I had a goal of a double major in Forestry and Wildlife Management. Our house was 3 hours away, but it wasn't livable anyways. We worked hard at school and our jobs during the week and worked on the house on the weekends. In early 2013 we both met our educational goals and finally moved in to our home, but the house was only partially finished.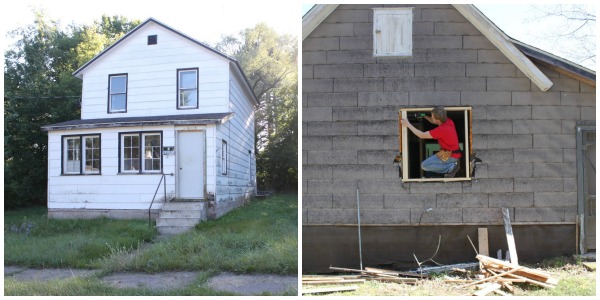 In that house we started our homesteading adventure and eventually, our family. We took on meat chickens first, followed by egg layers. We built a coop and a small garden. In 2014 we welcomed our first baby boy, Harrison. He changed everything in an instant. Suddenly, living in a construction zone with a baby wasn't quite as easy as we had hoped and the house began to feel very small. Ryan was still traveling once a week to our college town where his main office is located and the drive was starting to become overwhelming. We started to watch real estate listings hoping for our next big break. We had been living mortgage free and we knew a bigger house needed a big budget.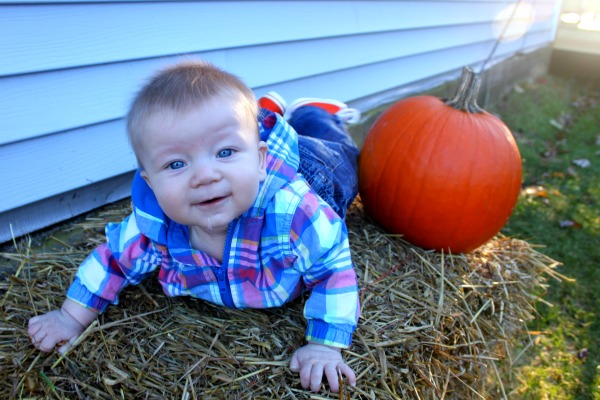 In late 2014 we stumbled upon a listing just 30 minutes south, in the town we usually visited for groceries, doctors appointments, and other conveniences. We both loved the house and land (10 acres!) instantly and decided to tour it. It was another foreclosure listed for nearly $100,000 less than the tax assessment and it was beautiful. We desperately wanted the house, but we had to gamble on 2 big things. First, most of our cash was tied up in a flip that wasn't finished. Second, the house we fell in love with had no forced air and only in floor heat. There was no guarantee that the heat worked at all, and it would be a pricey fix. After running the numbers, we agreed that we could afford the monthly payments and a heating system fix couldn't possibly cost as much as the value we would instantly gain in equity. We took the gamble and bought our second house.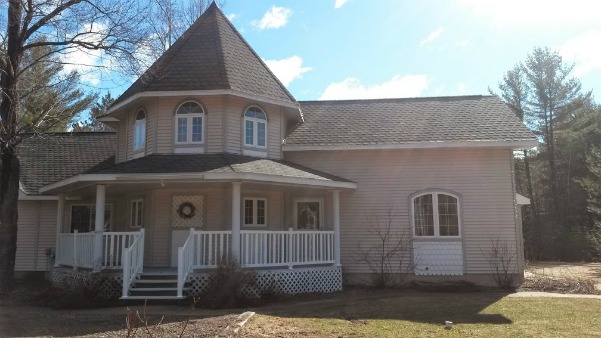 We moved in early February, 2015. We were incredibly lucky to find out that the heat worked in all but 2 areas, the basement and the living room. The living room ended up being quite the project, but fairly low cost. The basement stays very warm from the boiler running and does not need any additional heat. Our gamble had paid off, BIG. The house didn't need much other work done, but we have slowly been making changes to match our style. We added ducks to our backyard homestead in the summer of 2015 and built 2 beautiful coops.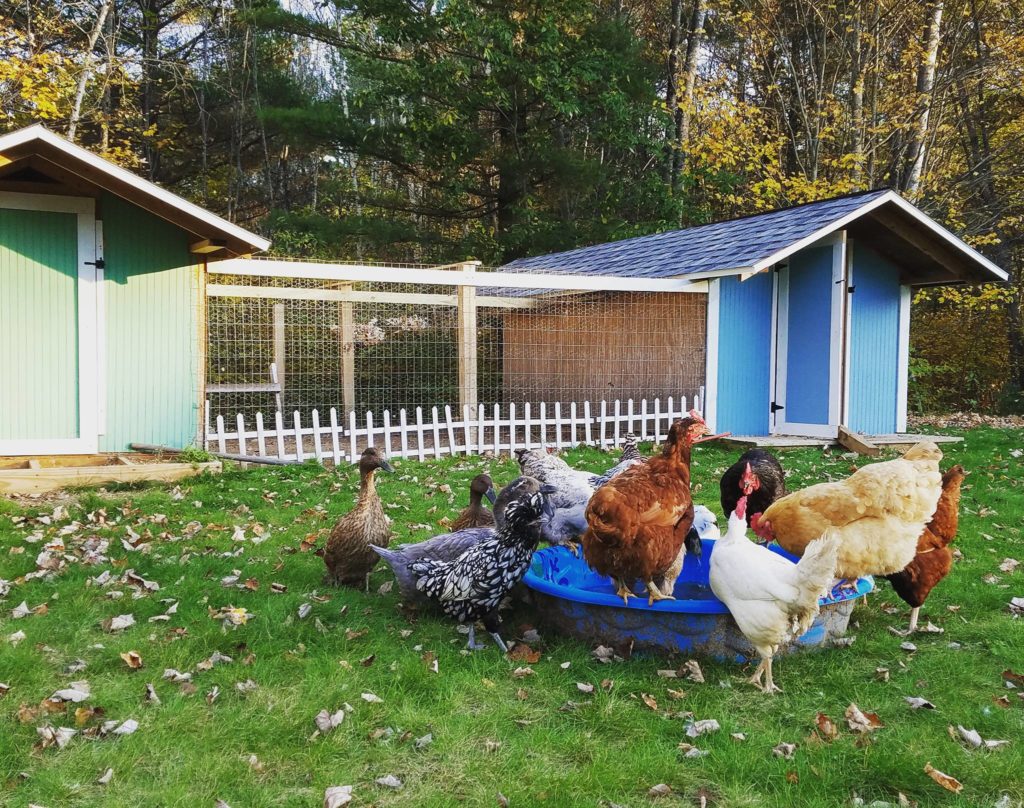 In spring 2016 our budget was growing very tight and we realized we didn't have much time before we ran out of funds. We listed our first home for sale, even though it wasn't quite finished. We spent every spare minute working on the house and pinching pennies where we could. We had a lot to celebrate in April, because we sold the house the same week that we welcomed our second son, Micah. Suddenly, our finances were no longer tied up in a house and every penny we invested (and more!) came back to our bank account. That house ended up as a big success, and we were able to pay off our truck and purchase a camper just with the profits.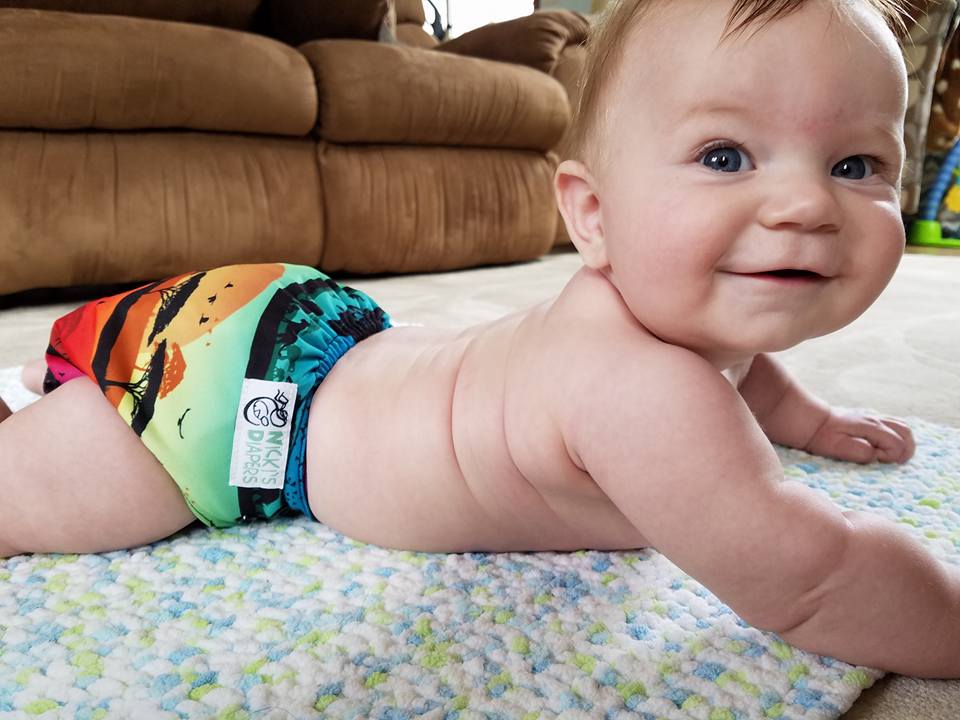 Now we are living happily as a family of 4 in our dream home. We are slowly investing in small projects to really make it our own, but we have been able to slow down a bit and really enjoy our 10 acres and the surrounding lakes and forests. We love to share our adventures and you can follow us on Instagram and Facebook as well.