---
Several years ago, I inherited 2 recliners from my grandparent's old cottage. These chairs have lived a long life and are showing it a bit. They are comfortable though and I want to incorporate them into our playroom. You probably saw them in our playroom reveal.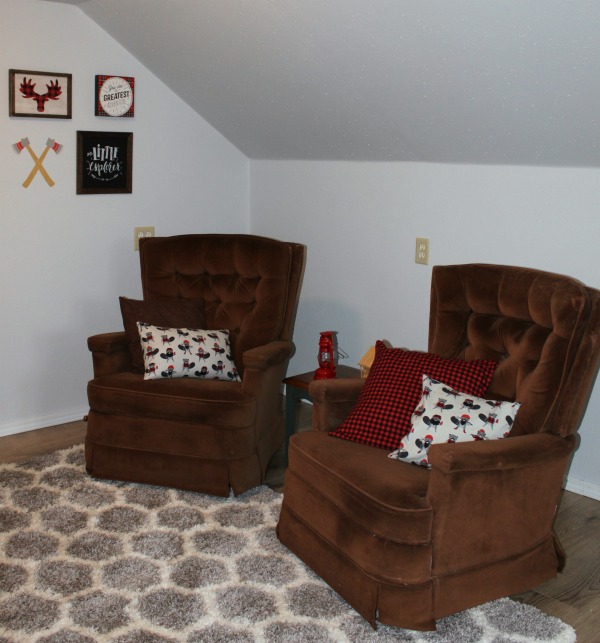 I made a slip cover for one to put in Harrison's nursery 4 years ago. If you have been following for a while now, you might remember it. It has been featured in Harrison's monthly photos and several more snapshots shared on Facebook and Instagram.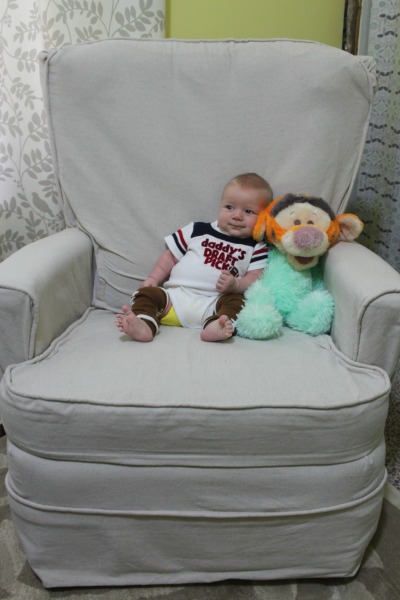 This slip cover was one of my first ever sewing projects and I didn't know how well it would go.  I didn't want to risk wasting several yards of expensive fabric, so I went the route of using a drop cloth fabric instead. I built the cover in 5 parts – the foot stool, 2 arms, the seat, and the back.

It took a lot of time (which I am short on at the moment), but it turned out really well! The back was the hardest part because it is curved and I could not recreate the button pattern to hold it in place. The cover has lasted 4 years, but now it is time for something new.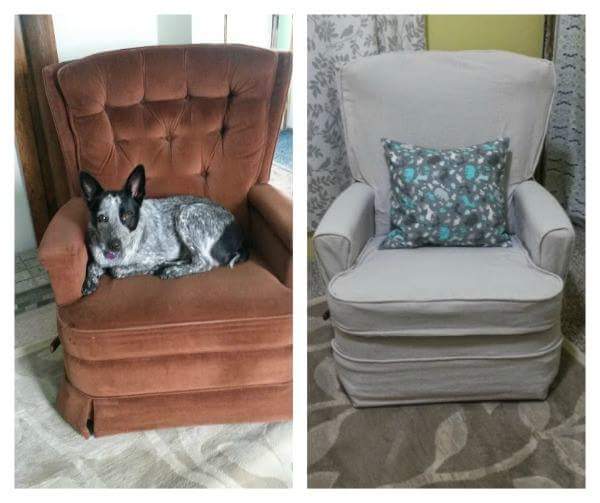 Since we are using both chairs in the playroom and only 1 has a cover, I have removed it. Now I have 3 options. I can leave them as is, recover both, or try fabric paint. I don't know much about the paint option, but it seems to be a growing trend. If it doesn't work out, I can always cover them anyways. I'm leaning towards painting them charcoal grey. Am I crazy?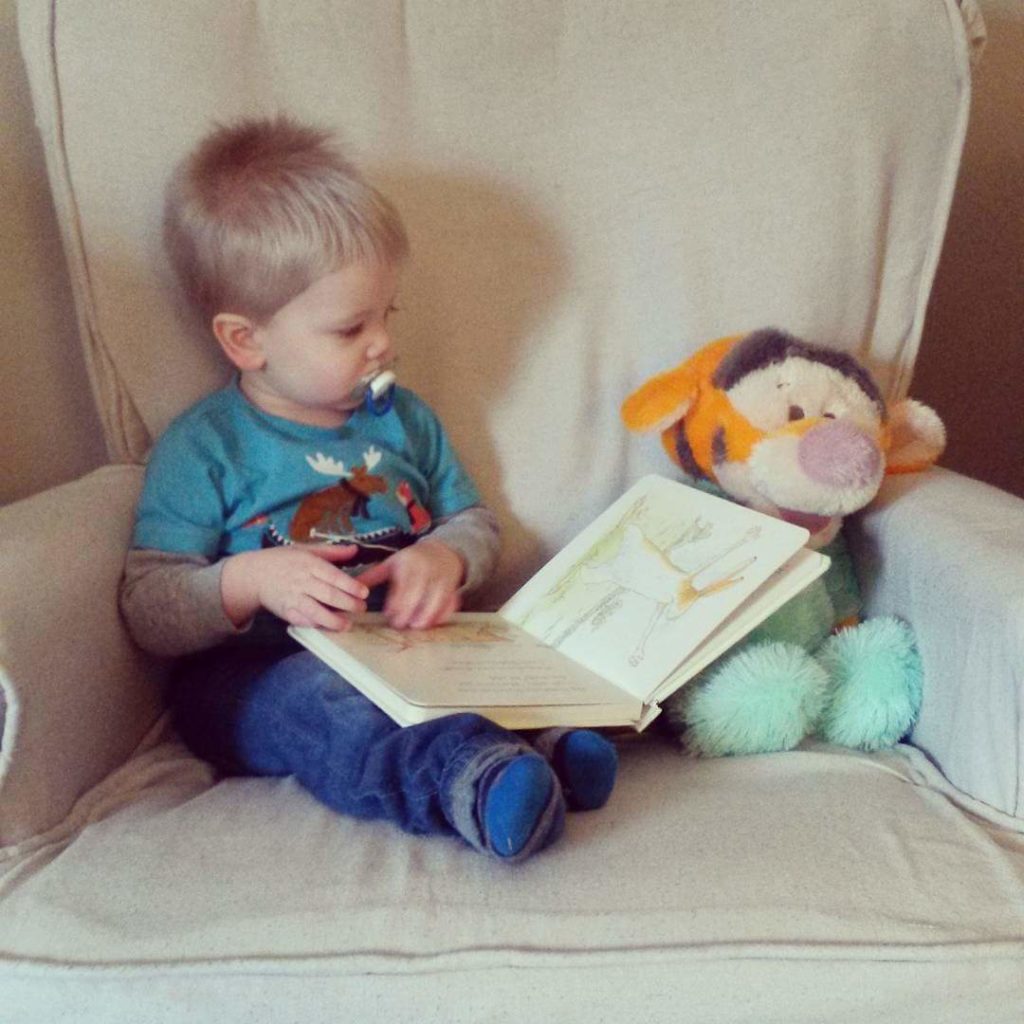 This is where I ask for your help and opinions. Have you tried or seen fabric paint? Will it make the chairs stiff and uncomfortable? Will it hold up? Tell me more! If I decided to make new covers, it will be WAY in the future. I've got sewing projects for the kids, the camper, and myself that need to be done first. I will use a more expensive, fancy fabric though and it could be really nice. I'm hopeful about the fabric paint, but I will not do it if the quality will suffer. Thank you in advance for all of your help and opinions!
Please follow and like us:
---
---
---