---
Well, 2017 got away from me, but we got so much done around here. We expanded our homestead by adding a garden and greenhouse. We updated the kids bedrooms, added a playroom, and decorated the house with all kinds of farmhouse goodies. Our home and land is a work in progress though.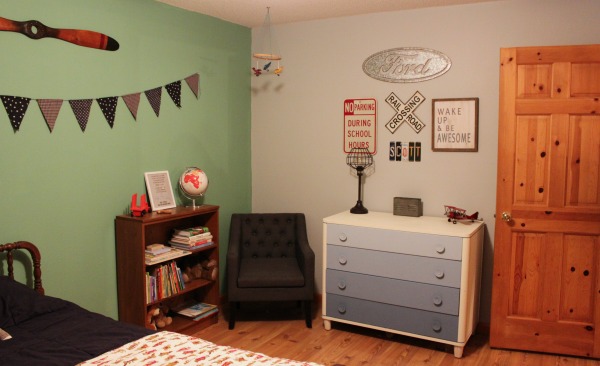 As much as I love to look at home decorating blogs, the houses always look so perfectly done and decorated. Here I am, with a house that needs a lot of work before it can be considered "done". (A little bit of real life for you.) This year we will hopefully get some big projects done, or at least in the planning stage until the budget comes around. I want the entire house to look as good as Harrison's room and the playroom.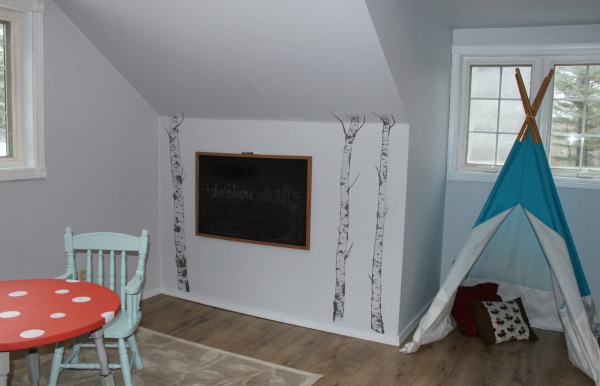 Most of our projects are on our list because the functionality isn't working for our family. I'm going to give you a look into a few of these projects that we hope to get started in 2018.
1. Kitchen Sideboard/Buffet
We recently installed new lights in a very dark part of our kitchen. They will be on their own switch and will add much needed light. We also painted the kitchen a light antique white above the backsplash. We still need to paint the rest of the kitchen to lighten it up. You can see around these lights what the new color will be. We will also be adding 2 open shelves below the lights and I plan to use a little chalk paint to update the sideboard. This is our first project to complete in 2018 and we have already started.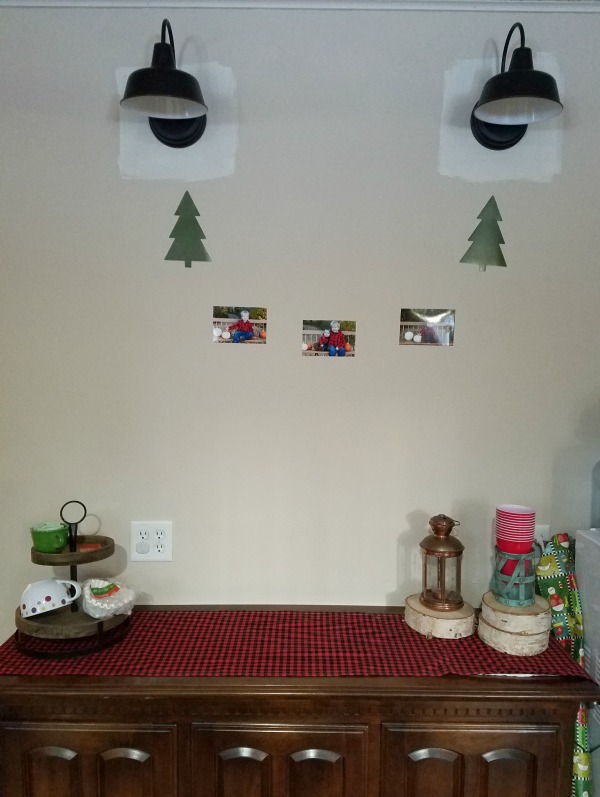 2. Siding and windows
As stated above, our kitchen lacks natural light. The windows are the root of the issue. The space is OK, but there is so much vinyl blocking light. We plan to replace these with windows of the same size that can let in more light. As a bonus, our upstairs windows are the same and have a broken pane, so we can use the kitchen windows as replacements.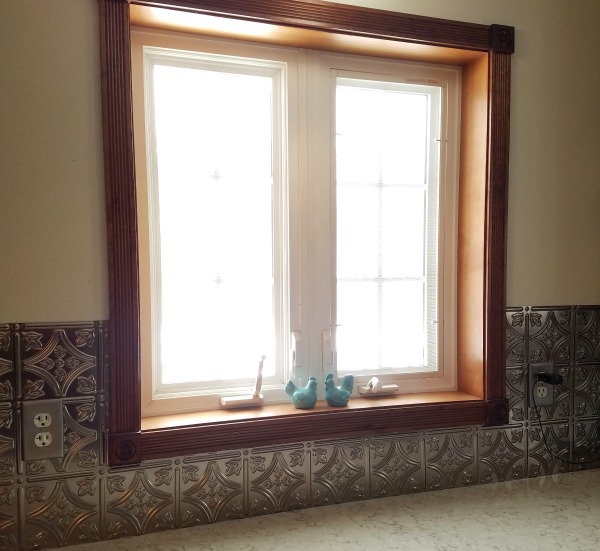 I also really want the replace the vinyl siding on the kitchen and guest bedroom portions of the house with faux stone. This is an expensive project, but it will make a big difference in the look of the house. Doing this when we replace the windows will be perfect timing. The "tower" will look even more elegant.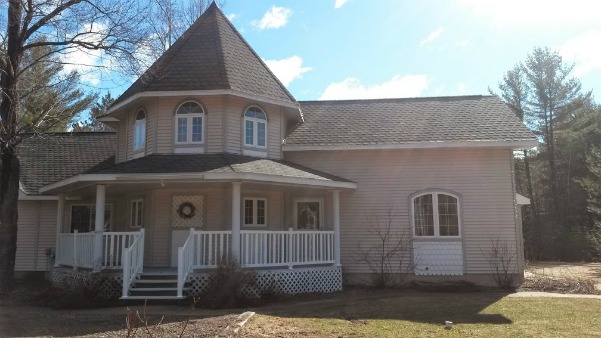 3. Master bathroom
I would really love a bathtub in our master bathroom. If we switch the toilet water closet and the shower we can have a tub. I can also fulfill my dream of a beautiful barn door on the new water closet. We will also be replacing the floors and vanity, but this project will have to wait until we can save up some cash. We have done absolutely nothing in this bathroom and it desperately needs an update.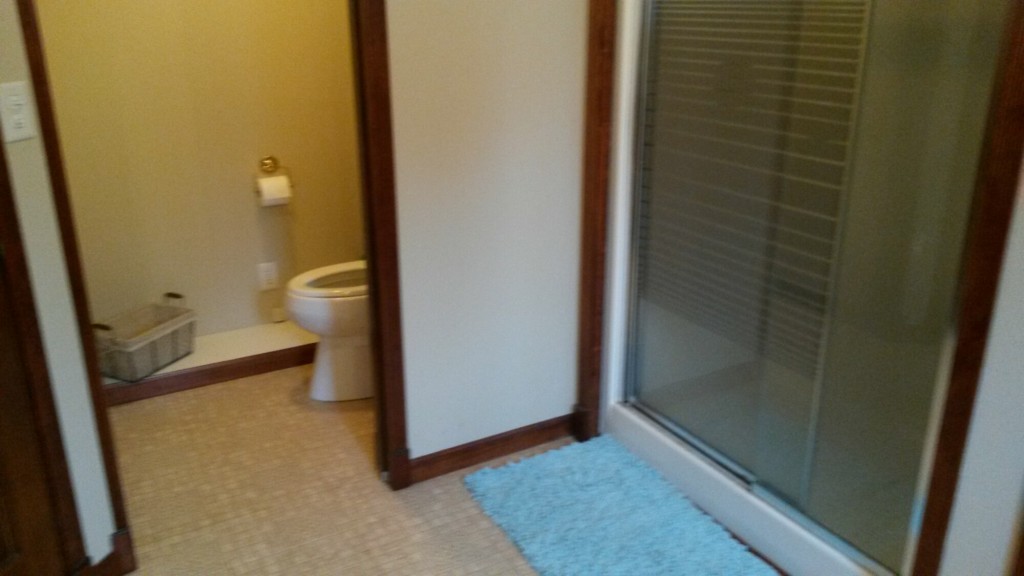 4. Mud room
We desperately need a drop zone for winter clothes and muddy boots. We have the space for it in the garage, but it needs to be built in and insulated. I am very excited for the extra storage and the mess free floors in the rest of the house.
5. Windows in the chicken coop
Our chickens are lazy layers in the winter. Part of the issue is a lack of light on the cold days when they won't come out into their run. We definitely need to add windows to the doors and sides of the coops.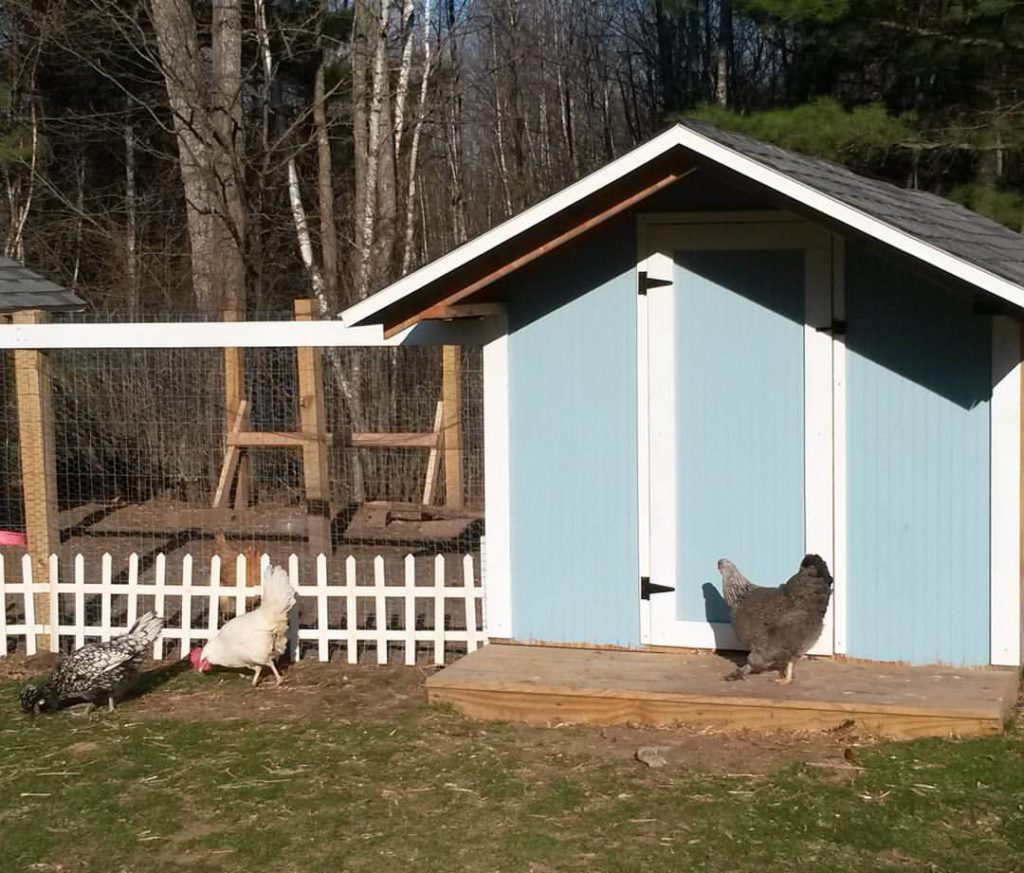 6. Landscaping
Our landscaping has gotten out of control. A lot of it is overgrown and full of weeds. We even have a Japanese Barberry plant, which is invasive. It doesn't help that the house sat vacant for a while.  We just haven't been able to catch up. Every year I work a bit, but it needs a full on overhaul at this point. This is my biggest summer time goal.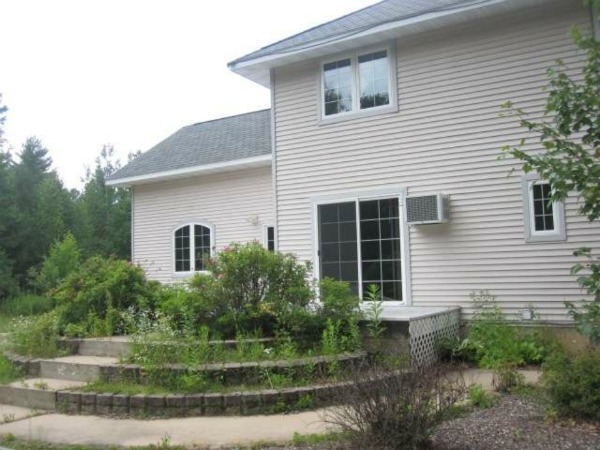 The list goes on and on, but for now I'm going to set my goals to these 6 projects.
Please follow and like us:
---
---
---