---
It's that time of year again! We've pulled out all of the Christmas boxes from the basement and added to it from Black Friday sales. I'm excited to show off our Christmas decor! You have probably already seen the playroom decor and the kitchen wreaths, but here is a look at the rest of the house.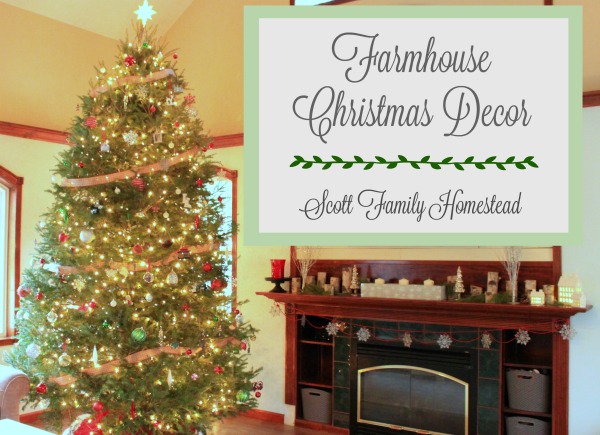 We went a little crazy with our tree this year. We always get a real tree because you just can't beat that fresh pine scent and the natural look. We had a little argument about how big our tree was last year. Was it 10′ or 12′? We settled on a nice skinny 11′ (compared to the others) and it has pretty much eaten our living room right up. Ryan says, "I guess we are more of a 10′ tree kind of family."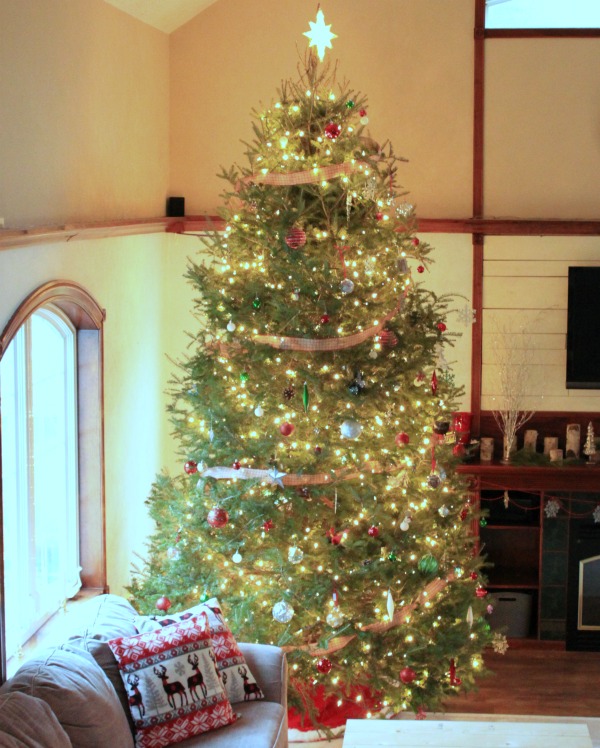 The tree in our living room is always the traditional colors of red, green, silver, and gold. We have some sentimental ornaments, including Harrison's hat and bracelet from the hospital, Micah's ultrasound and hospital bracelet, and yearly family photos.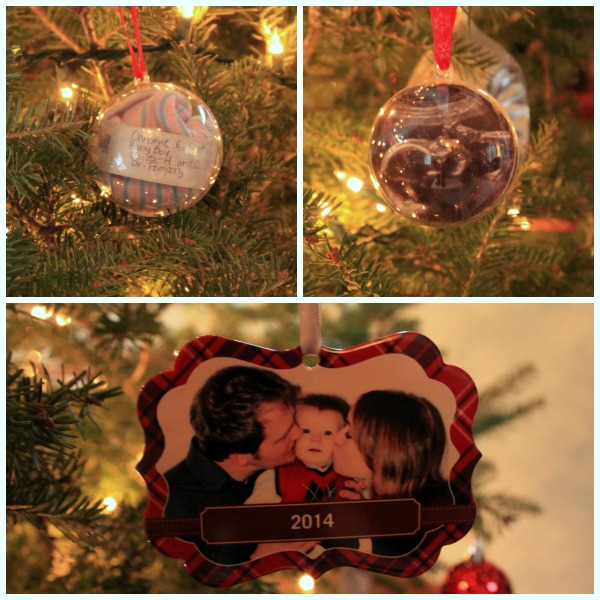 We also have an all white tree in the loft. This is the tree for the fun blue and purple decor. It's just a fun artificial tree that have wanted for a long time. The ornaments are all shatterproof and the kids can touch them if they want. It just brings a little life to a usually un-decorated space.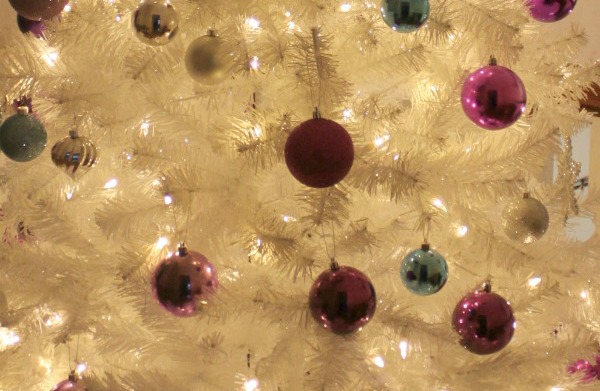 Back in the living room, I made some simple pillow covers to match the holiday. I got this fleece fabric from Joann's and it is soft and cozy. They are just envelope pillow covers that can be removed when the season is done. With just 3 lines of sewing these are one of the easiest projects there is.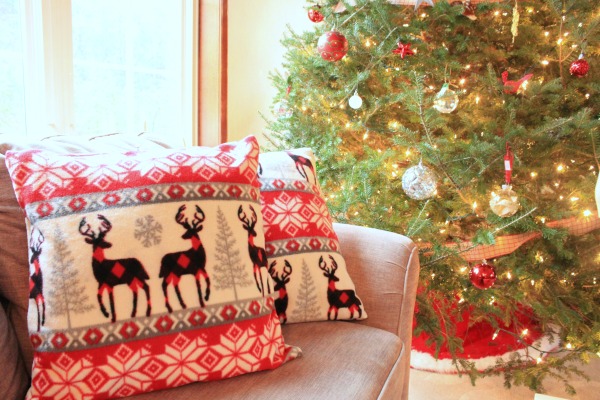 The mantle has a little bit of old mixed with a little bit of new. I love large our mantle is, but is gets a little bit difficult to decorate without some large scale items.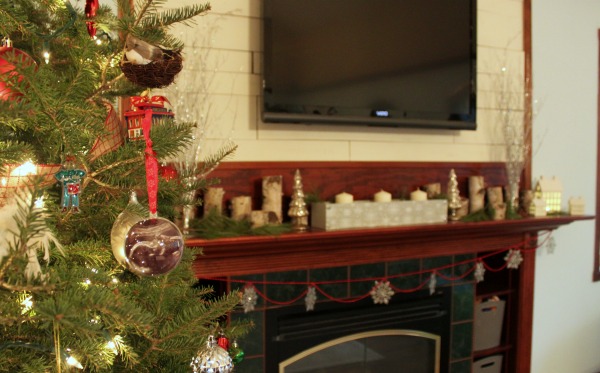 I found the silver trees at Hobby Lobby along with the grey and white box, which is even more gorgeous in person. They fit in nicely with the birch trees and white pine branches from the backyard.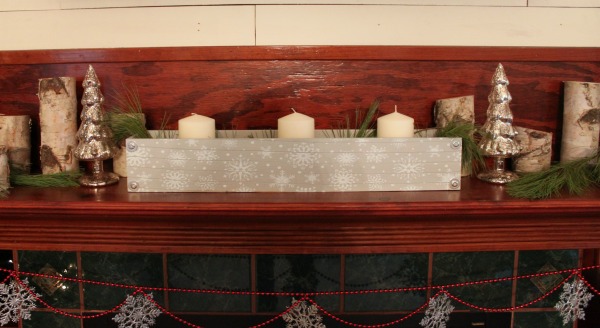 The snowflake garland was put together with the extra red bead garland from the playroom and some silver glitter snowflakes. I put ornament hooks on the snowflakes and pinched them around the garland. It's easy and pretty, exactly my kind of decor.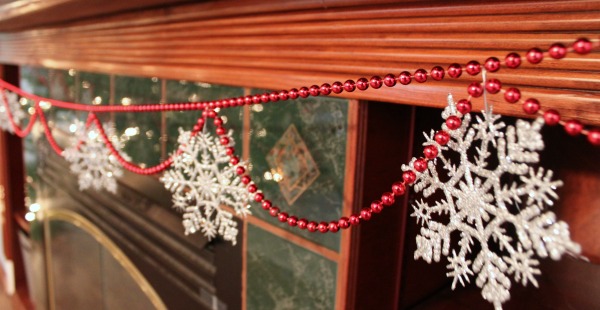 I also found these cute white houses for sale at Shopko on Black Friday. I love them so much. They are so simple and beautiful, but they also light up.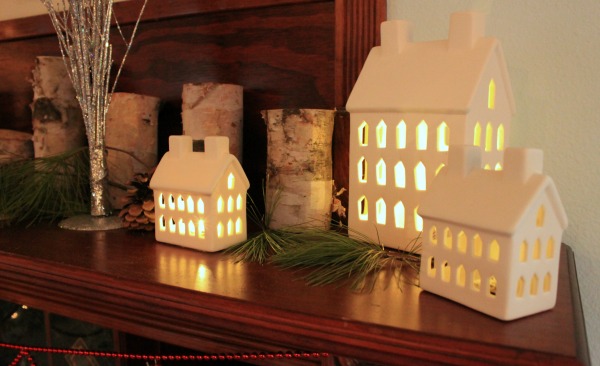 The piano has just a few decorations. The candle set is from Kohls (last year). It was part of a pair but….kids. I also found this cute barn advent calendar (Tractor Supply) which is a new addition. Harrison loves checking to see what candy or activity he gets for the day. The tree could easily be replaced with a great big wreath, but it just isn't in the budget this year. Maybe next year!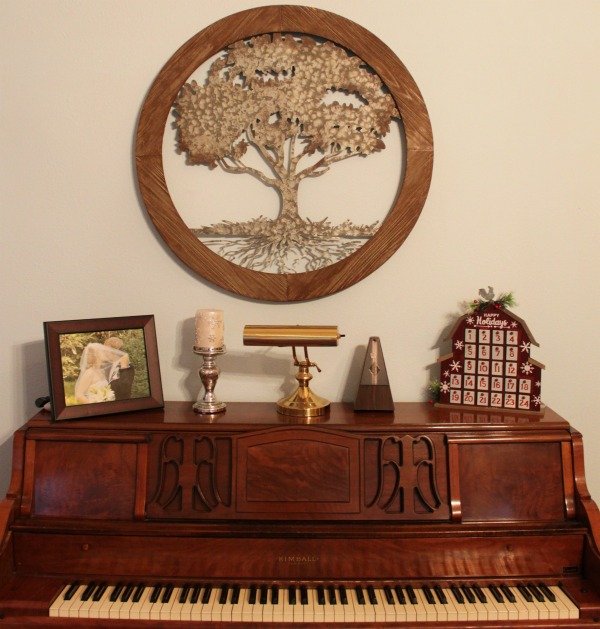 Lastly, the coat rack! This is just an extra little space I love to decorate with the changing seasons. I kept it fun with blue and silver this year. The jar on the end is full of jingle bells and the other decor is from Hobby Lobby.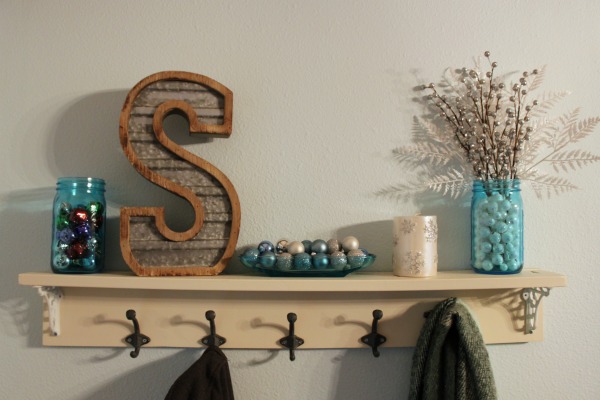 I plan to have a beautiful table centerpiece as well, but I will wait until closer to Christmas. We use the table every day and it just isn't practical to have it all decorated for a month with the kids. When I have it all finished, I will post a little update. Until then, make sure you are following along on Facebook, Instagram, and Pinterest!
Please follow and like us:
---
---
---