---
This year I had the idea to make a doll house. I finished Christmas shopping early for the boys this year, but I have a beautiful little goddaughter who I thought would love a girly little doll house. I started looking at ideas on Pinterest and decided that as long as I gave myself enough time, this is definitely a project I could take on.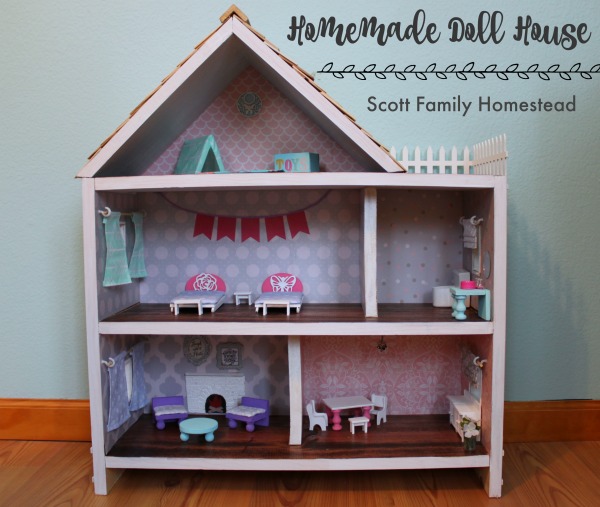 Didn't it turn out cute?! I may need one for the boys now, and maybe even one for myself. This project is great because the structure is very simple to make with the right tools and the details are so fun to make. I will post separately about the furniture and accessories, but let's start with the structure.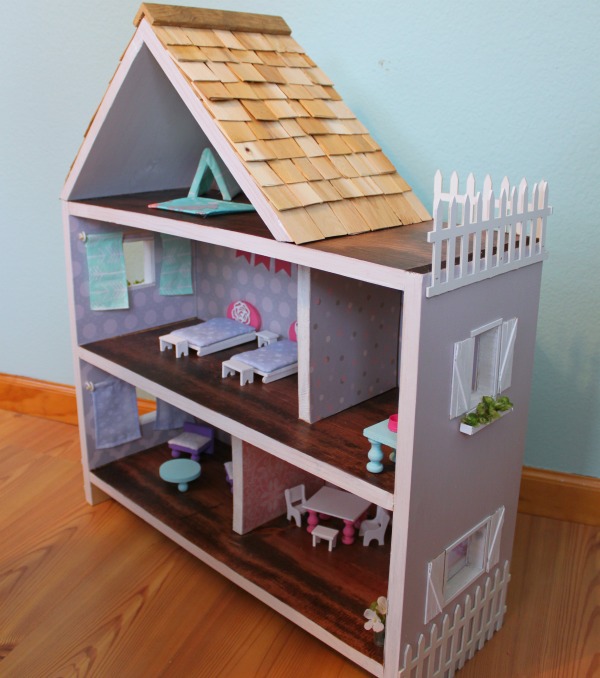 This doll house is made of 1×10 pine, but a 1×8 would work too. The house is built on a 1:12 scale and would work with most doll house accessories. The structure is made up of 2 boards cut at 20″ (sides), and 3 boards cut at 24″ (floors). The bottom floor is set about 2″ off the floor. The 2nd shelf is set at 9″ and the last is just at the top. The roof is cut at a 45 degree angle and each side is 12″ long. It makes the perfect attic space with room for a rooftop deck.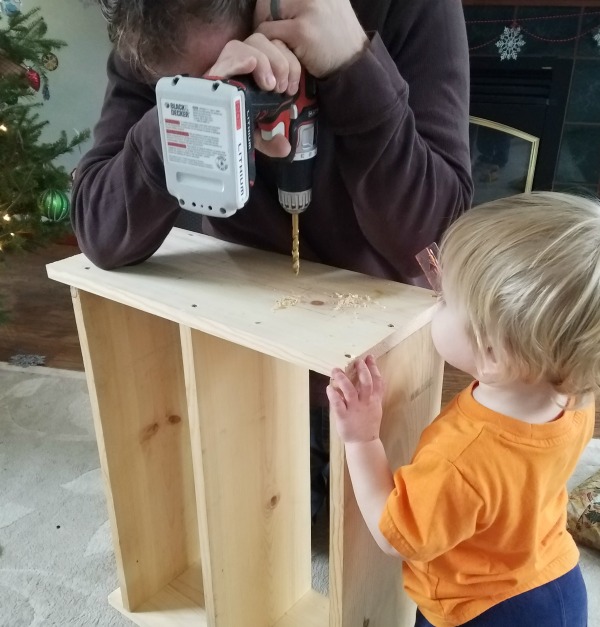 You can also use a simple store bought cube shelf if you don't have the tools to make the structure. If you have a chop saw and drill though, building this simple shelf should be no problem. If you want to add windows, drilling a hole and cutting with a jig saw is all it takes. I put the shelf together with screws and covered them with wood filler. The outside is painted a light lilac color and the floors are stained (any color you prefer will work).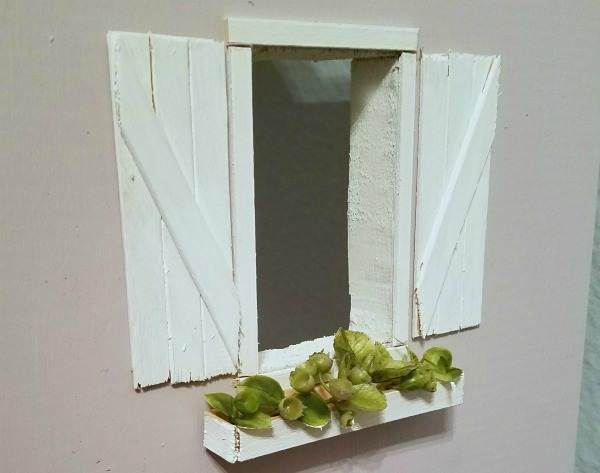 Like I mentioned, the accessories are the best part. I added some shutters and window boxes using popsicle sticks. The window trim is from a Hobby Lobby , and the basswood economy bag came in handy for a lot of accessories. The popsicles and trim were easy to cut with a side cutters.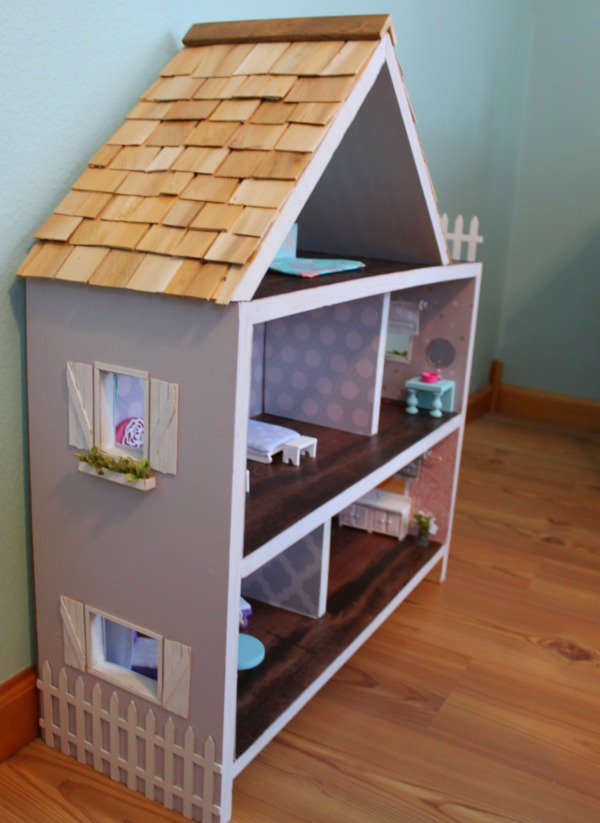 Each side and the roof deck have white picket fence, also from Hobby Lobby. Every doll house needs a white picket fence! The basswood and wood fence pieces often go on sale, so wait for a good deal, or use the Hobby Lobby 40% off coupon in store (on their website main page).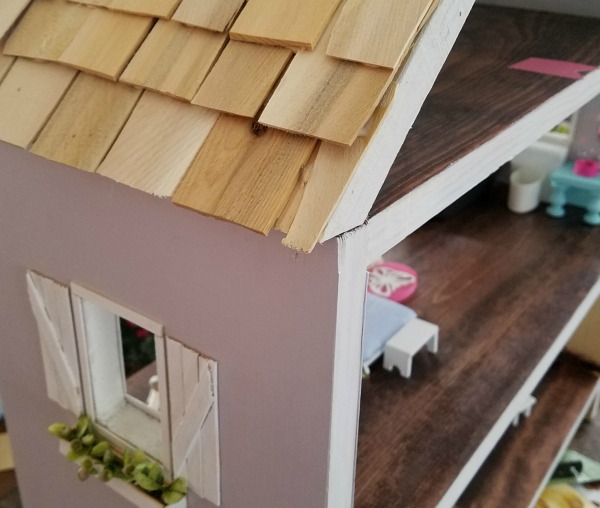 My favorite part though, is the cedar shake roof. I had left over shims from our previous house projects and the thin ends work perfect for doll house shingles. You can even cut them with an exacto knife. I glued them on with wood glue overlapping 50%. The color variation is fun and you can make them any variety of size you would like. Capped off with a piece of corner trim, it is so cute.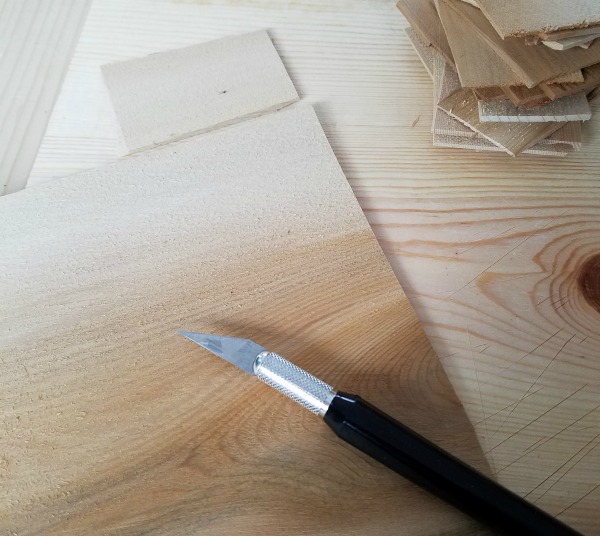 The back of the doll house is also pretty. I originally planned to use some thin paneling, but Ryan found an extra piece of bead board in the garage and I couldn't resist. It is the perfect finish for this cute little doll house.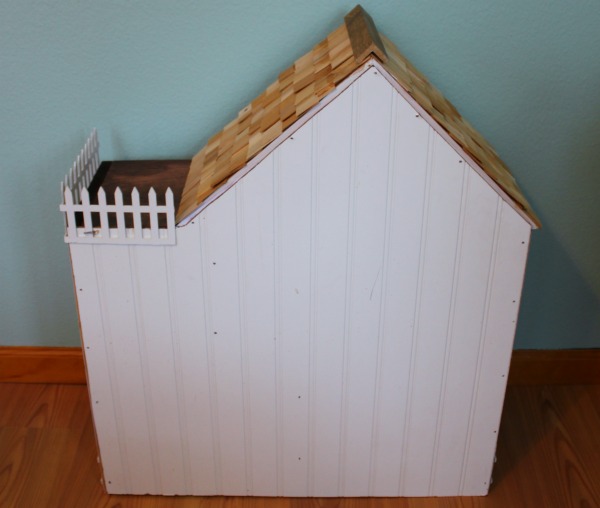 That's all it takes to make this super cute house, and it is really affordable too. Stay tuned for all of the furniture and accessory details, coming soon!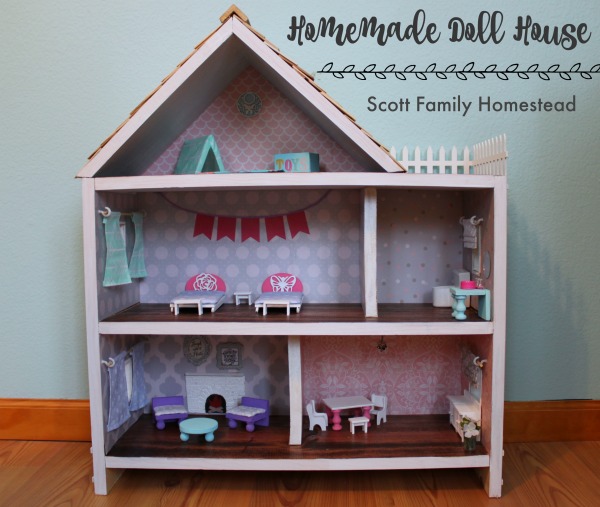 Please follow and like us:
---
---
---