---
Ok, to be fair, it is half way through November. Ryan has been traveling for work and the upcoming holidays are making things CrAzY around here. I didn't want to miss the opportunity to share the highlights of October though, so here it is. Better late than never!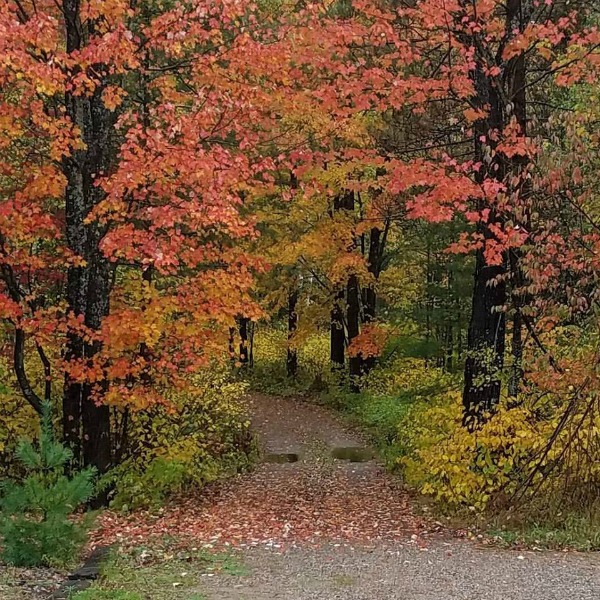 We are lucky to live in a place where people travel to see the beautiful fall colors. This year was a little bit strange, as the colors didn't change like they normally would. The warm autumn temperatures caused the color changes to be delayed and then a cold snap changed them all at once. While it was difficult for visitors and tourists to time it right to see, we are fortunate that it is just outside our door and we can enjoy it whenever it happens!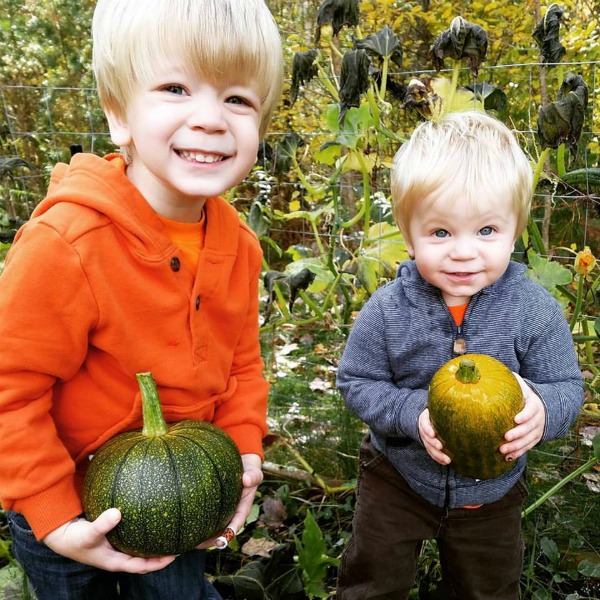 We finished harvesting the garden, which included several pumpkins. Harrison planted these as seeds in April (indoors) and was so excited to watch them grow and eventually cut the vine to free his pumpkins. We will definitely try again next year, because these were really fun to watch and grow.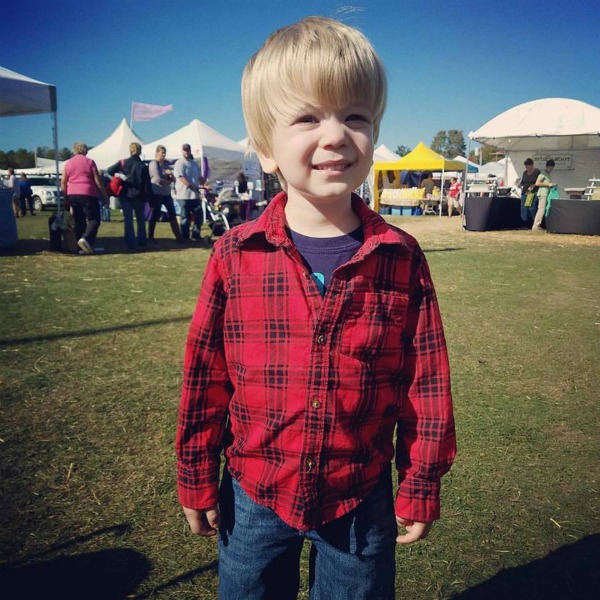 Around here, fall = cranberries. We have a big celebration called Cranberry Fest and it is a fall tradition. The festival includes Cranberry foods, drinks, cranberry bog tours, and craft vendors. This year it rained (a lot!) on Saturday, so we enjoyed the festival on Sunday after it dried out a bit. I took this picture of Harrison and I just can't believe he looks so grown up. I know every parent feels this way, but sometimes it just hits you.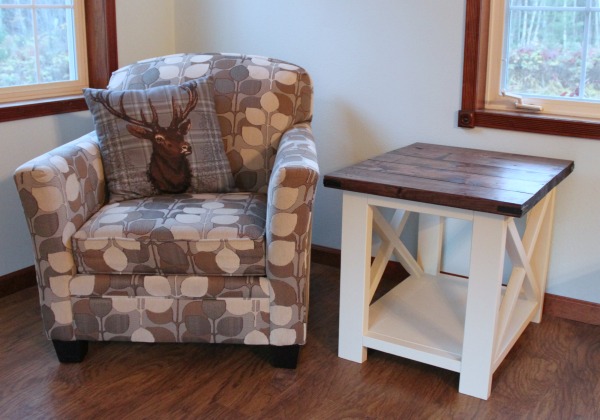 We celebrated my brother and his soon-to-be wife at a bridal shower this month too! I made these end tables from Ana White's free plans, and you should definitely take a look. They were a labor of love, but you can make them too with just a few tools and a bit of time.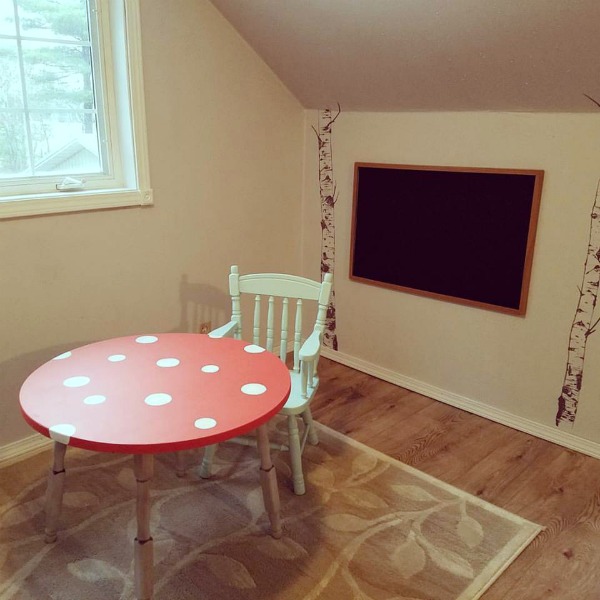 Ryan was able to fix the in floor heat for the rooms above the garage this fall. That meant we gained about 500 square feet of space! We added a bedroom for Micah and a woodland themed playroom for the boys. It was worth every bit of hard work, because the kids use it every day, it has moved the mess out of the living room, and it is the best looking room in the house. I couldn't be happier with how it turned out and how much the kids use it.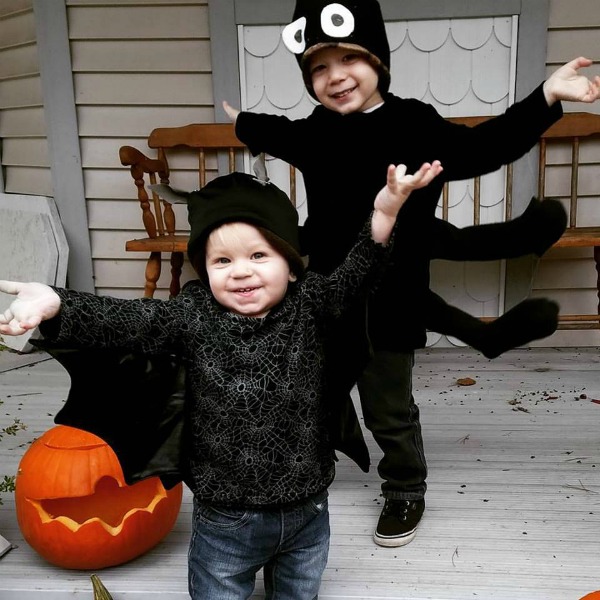 We finished out the month with Halloween. Complete with carving pumpkins, trick or treating, and some fall crafts, we really enjoyed Halloween this year. Micah's costume was bought from Target, with a last minute hat addition because it was only 36 degrees F! I made Harrison's spider costume with a black shirt, Ryan's socks, and fishing line! He also got a last minute hat. We went to a local church for Trunk or Treat, which was nice considering the weather was so cold.
I hope you had a great October too! Remember to follow along on Instagram, including the story feature. I post a little every day about our adventures and would love to share with you too! We have a lot of projects in the works, so I hope you will stay tuned. Thanks for reading!
Please follow and like us:
---
---
---