---
I have a great, easy, and cheap project to share with you today! We desperately needed a coat rack by our front door, and if I knew it would be this easy, I would have built it a long time ago. With just $12 of hardware and some scrap wood, this project can be put together in less than an hour. Even if you need to purchase the wood, you are still saving in comparison to the pre-assembled coat racks you can purchase at the store. Most of the coat racks wide enough for this space that we saw ranged from $30-$50.
Our front door opens right into our dining and living room. While I love walking into a nice open floor plan, we don't have an entry closet. This results in a mess of coats and bags hanging on the dining room chairs. We don't have much room for coat or shoe storage, but a simple coat rack behind the door was just what we needed.
The materials for this project are simple.
36″ 1×4
36″ 1×6
Coat Hooks
Small Metal Brackets
Hanging Hardware
1 1/4″ Screws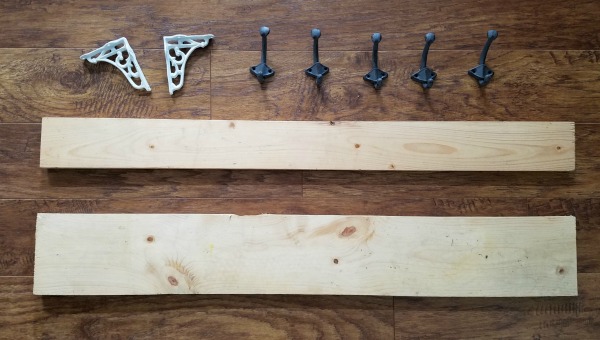 I am a big fan of using a Kreg Jig for these types of projects. The secure and sturdy bond created with a pocket hole gives me confidence that the shelf can hold a good deal of weight. The down side to this approach is the small holes on the top of the shelf if you put the 1×4 in front of the 1×6. In our case, you won't see them once the rack is hung on the wall, but if it bothers you a few screws will do just fine.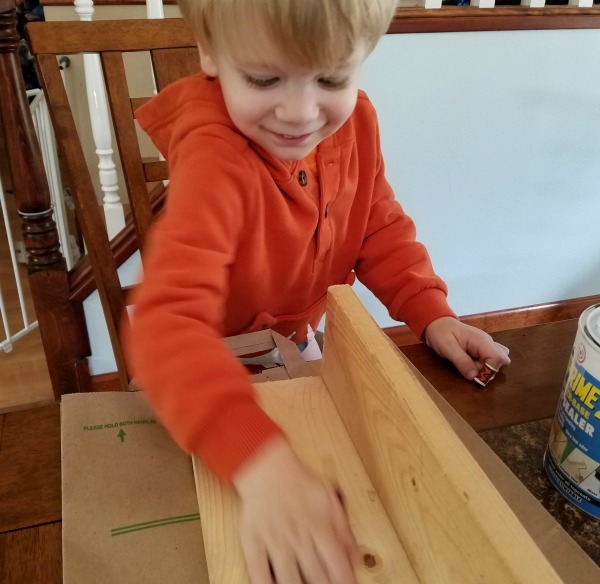 Once assembled (our brackets fit best with the 1×6 behind the 1×4) it really only needs a light sanding and a coat of stain or paint. I used a fast dry primer first to hide the knot holes, but depending on how distressed you want it to look, you could settle with just a coat or 2 of paint. Then attach the brackets and hooks. With 5 hooks, they should be centered every 6 inches.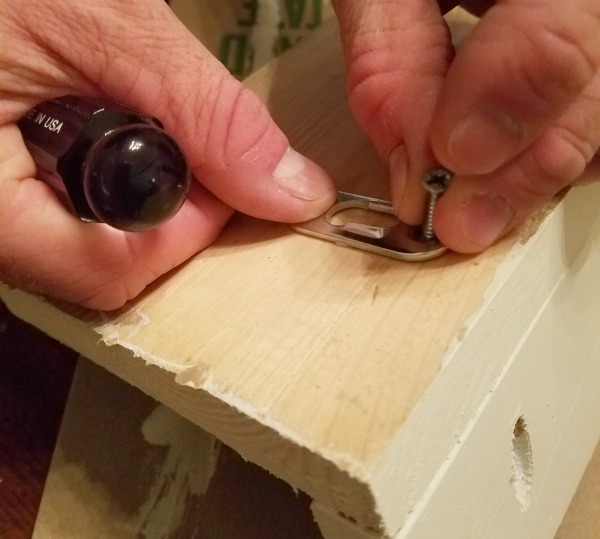 Ryan helped measure for the location of the studs in the wall and attached keyhole hangers. If you don't know where your studs are, I highly recommend using drywall anchors. There's really no reason to have a coat rack and shelf if you can't put some weight on it!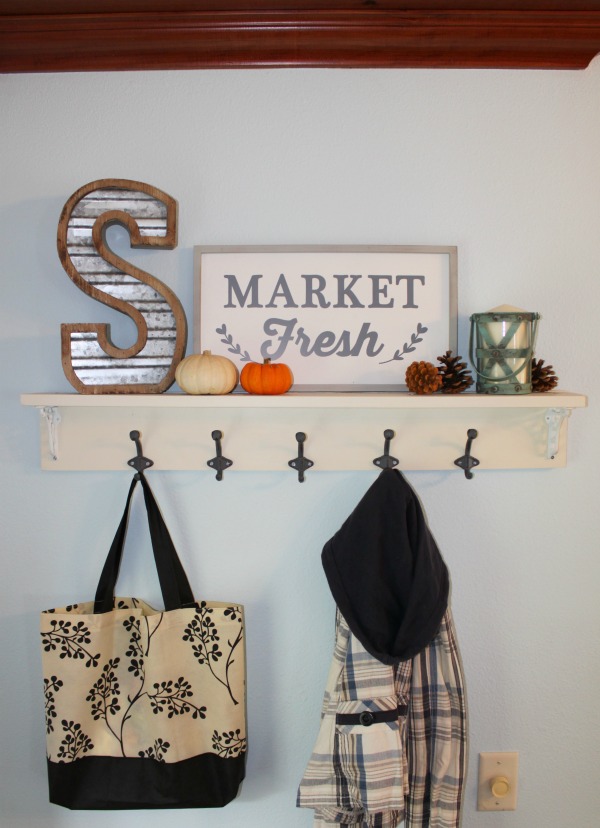 With a little bit of seasonal decor, this is my new favorite part of the house. It is beautiful, functional, and affordable. That checks everything off of my must-have list. It fits in our small entry perfectly.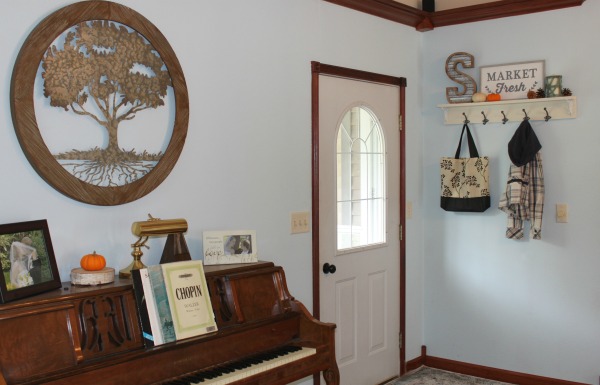 The hardware on this is from Hobby Lobby. It is so elegant and the hooks come in many different colors. I will link all of the Hobby Lobby goodies below, including that metal tree, because I know you want it (and it's on sale!):
Wood and Galvanized Metal Letter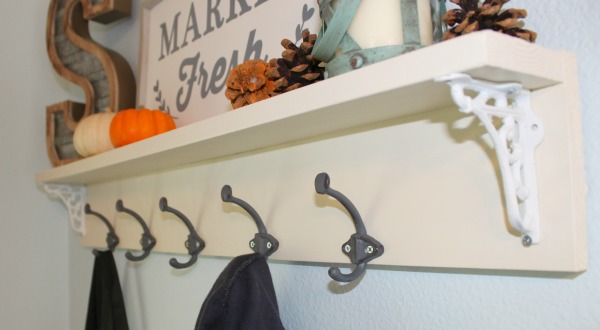 Please follow and like us:
---
---
---