---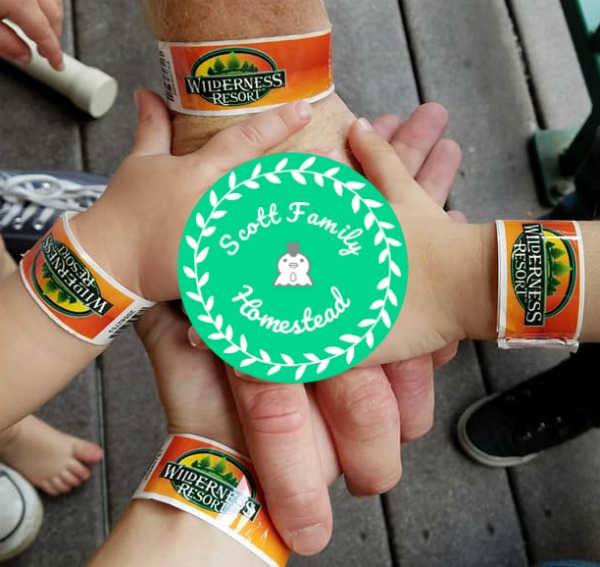 We have been in desperate need of a family vacation. Ryan has been busy with work and keeping everything running around here, while I have been in over my head with the kids, garden, and chickens. It is that time of year when everything needs to be cleaned, organized, and put away before snow flies. We had a great chance to step away for a few days and really enjoy the kids. They are at an awesome age and we don't want to miss anything because we are too busy.
*This is not a sponsored post. All opinions are my own.*
We had a list of things we wanted to do while on our vacation. The Wisconsin Dells are full of fun things to do, but we definitely wanted to go to the waterparks, mini golfing, shopping, ride a Duck, and eat good food. I'd say it was a successful trip, although we did have to skip one item on our list.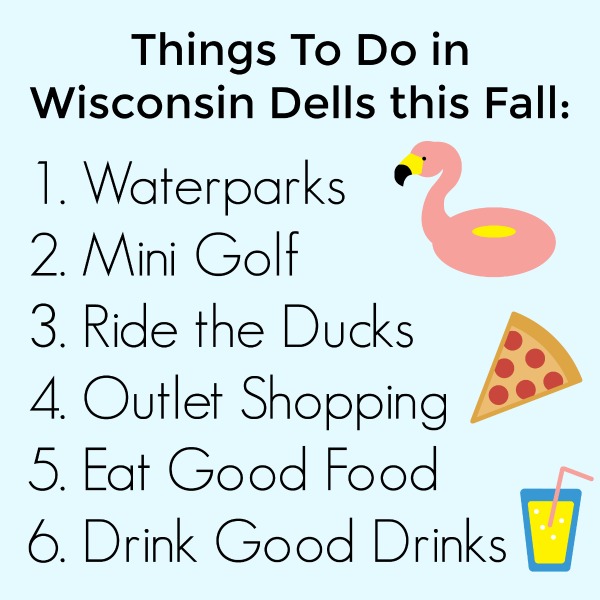 We took a trip to Wisconsin Dells. This is a great time of year to go (September), because even though the outdoor waterparks are closed up, the crowds are low and the rates are cheap. We got a suite at the Wilderness Resort for a great price, and the 3rd night was half off! The Wilderness Resort has everything you could want including several indoor waterparks, mini golf, arcade, ropes course, playhouse, restaurants and bars, shops, spa, and more. Between it being during the week and in the off season, the place was practically our own. We have stayed at other resorts (Kalahari, Chula Vista, etc) but the Wilderness is by far our favorite.
Harrison loved the multi-level playhouse. Micah loved it too, and it is big enough for parents to supervise (and have a little fun too). I'm sure it gets a little crazy in the busy season, but it has a lot of space for the kids to run and play. The boys also liked the arcade. Harrison figured out how to swipe his card to activate the games all by himself. He ran around playing games and winning tickets for cheap prizes we don't really need…but he loved it!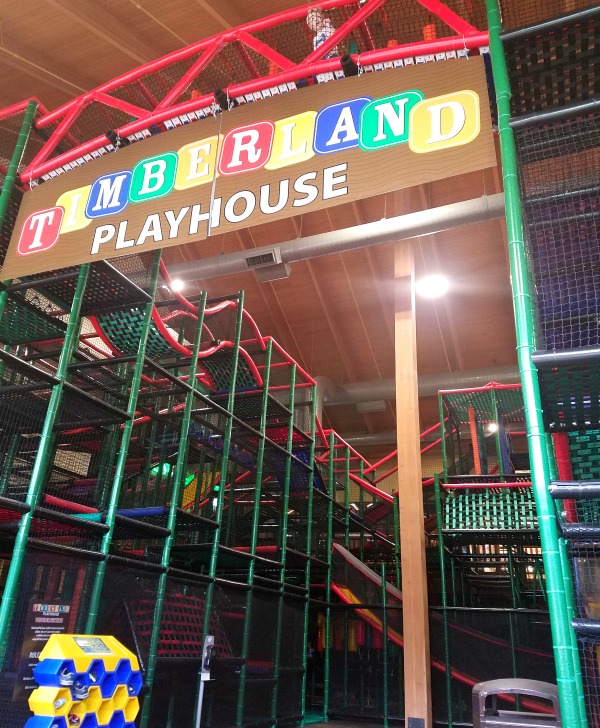 The lazy river in the waterpark is my favorite part. They have double tubes with a mesh bottom in the front. Micah and I spent a ridiculous amount of time floating circles around the park. He was terrified of the dumping bucket, and the river kept him far away. Harrison was busy riding the big slides with Daddy. They did all of the adventurous stuff while Micah and I took it easy.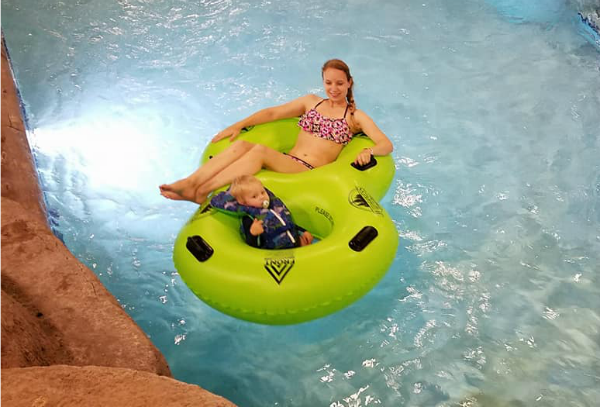 We also enjoyed a few other things around town. We enjoyed breakfast at Paul Bunyans. They have an all you can eat, lumberjack themed breakfast. The kids got Babe the Blue Ox hats and ate until their little tummies were all filled up! We have also loved going to Moosejaw Brewing Co. in the past. They have great pizza and homemade beer and soda. I highly recommend it!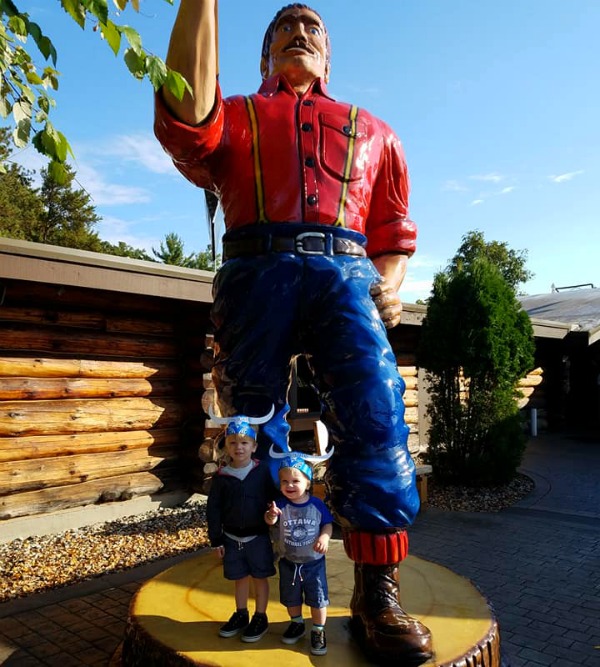 We also couldn't visit the Dells without a trip to Pirates Cove Mini Golf. Harrison hasn't ever golfed before. It took a few practices before he had it all figured out. We had a blast and Micah fell asleep in the Tula carrier. We couldn't have asked for better weather. It was a beautiful, warm day.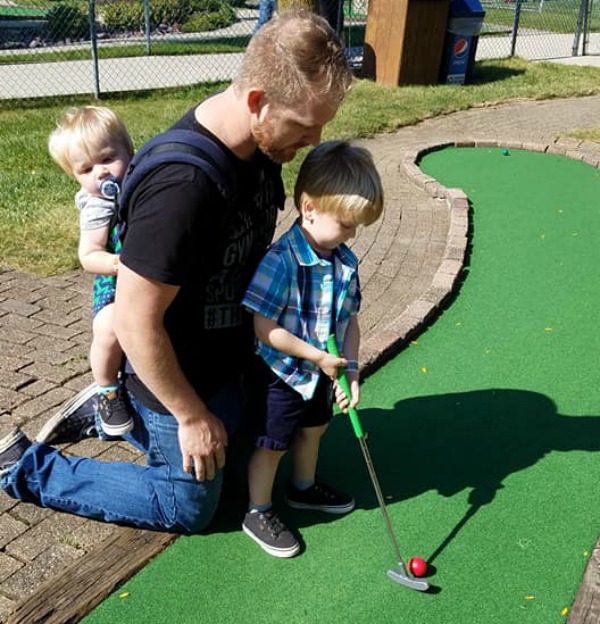 Of course, no trip is complete without a little shopping. The Dells have an amazing outlet mall and we scored some great deals, including a few fall outfits for the boys from Carters and Gymboree. Since becoming a mom, I find it much more enjoyable to shop for the kids than to shop for myself.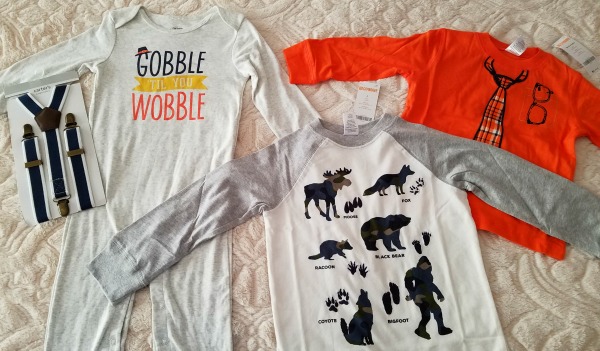 One of these times, we hope to take a Dells Tour with the Original Ducks. They have vehicles that are both trucks and boats that take a tour of the beautiful parts of the Wisconsin Dells. We planned on going (because they have a fall discount) but the boys fell asleep after lunch and we decided to just get on the road while we had quiet kids in the back seat. Next time!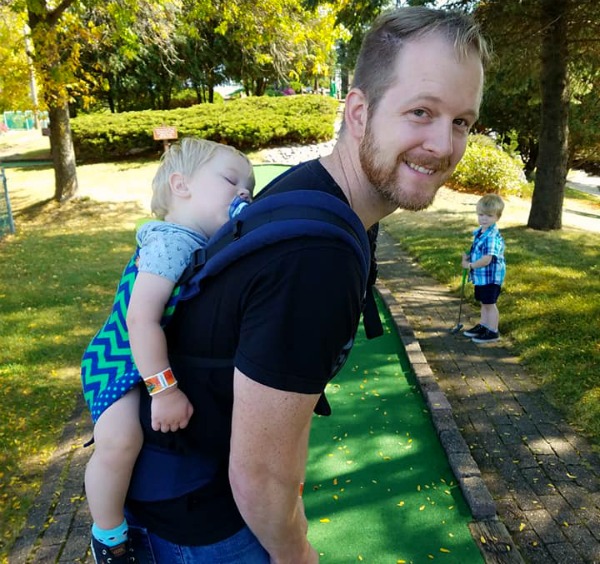 It was good to get away for a bit. We only have one more camping trip planned and then the camper and boat will be put away. The leaves are already changing color and dropping leaves, and the yard needs to be mowed at least one more time. The coops are in good shape, but we will be adding windows to encourage more light for egg laying during the winter. The garden has handfuls of cucumbers and tomatoes that need to be processed. The list goes on and on, but we sure do love this life.
Please follow and like us:
---
---
---