---
Last year I took some fall photos in our driveway and they are some of my favorite pictures. I couldn't pass up a chance to make it a yearly thing and put the boys back in matching plaid outfits.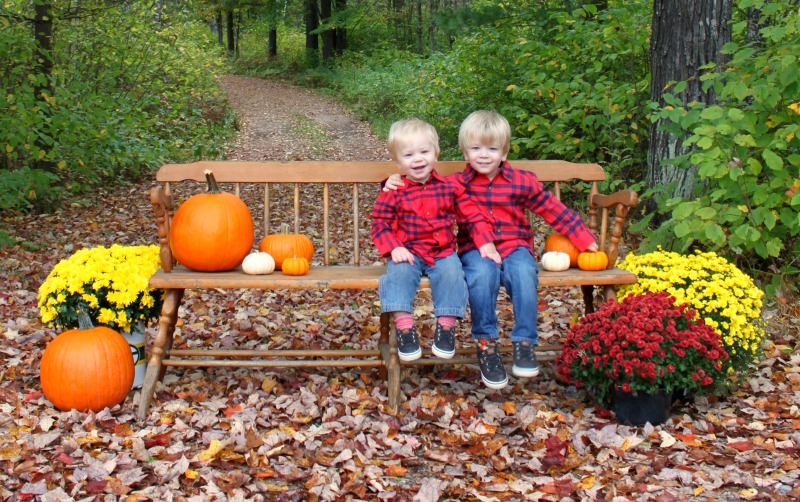 The leaves are changing colors and falling fast. Ryan picked up some pumpkins and mums from the store yesterday and they are beautiful! The kids were very excited to take pictures with the pumpkins. I'm not going to lie, taking the boy's pictures isn't always a treat. They like to wiggle and crawl away, but this time they made it easy.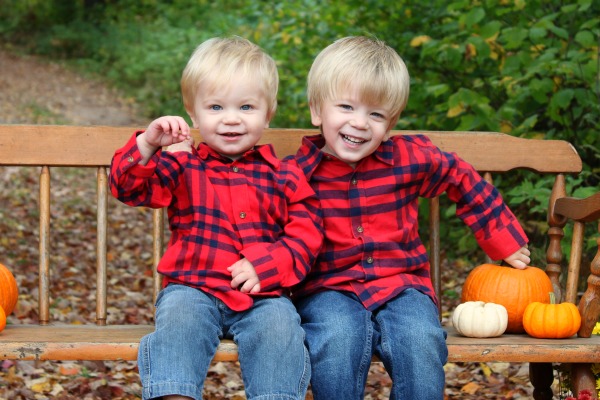 Keep in mind I am far from a professional photographer or blogger, but I need to capture these memories. It's true, the days are long, but the years are short. My boys are growing fast and I feel like I've just blinked.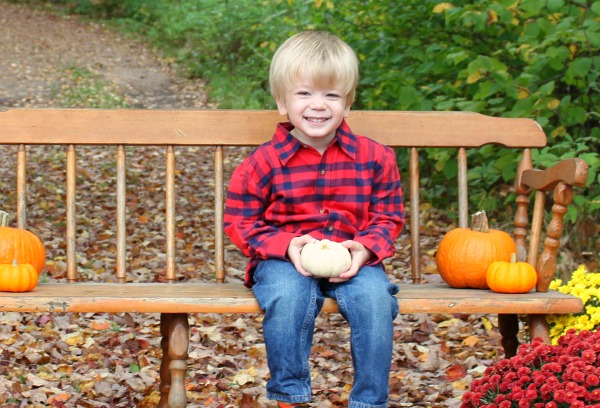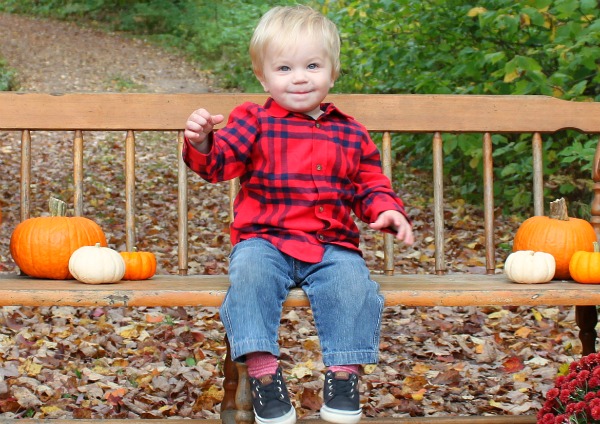 Make sure you check out last years pictures too. It is amazing to see the difference a year makes. Harrison is losing his baby look and is becoming a little boy (big boy if you ask him). Our little 6 month old, dark haired Micah has turned blonde and is almost as tall as his big brother. Make it stop!
Fall is a really great season around here. I'm harvesting what is left of the garden. Last night we canned 12 pints of pickles and I baked 24 zucchini muffins. It even smells like fall in here now! I hope you are able to get out and enjoy the fall weather. Pull out your sweaters and jackets, the best season of the year is here!
Please follow and like us:
---
---
---