---
Beep, beep, beep!
One of Harrison's favorite books is "Little Blue Truck". It is a really great children's book with a good lesson. "Now I see a lot depends on a helping hand from a few good friends." Harrison was pretty excited to take a trip with his dad to pick up a real life little blue truck.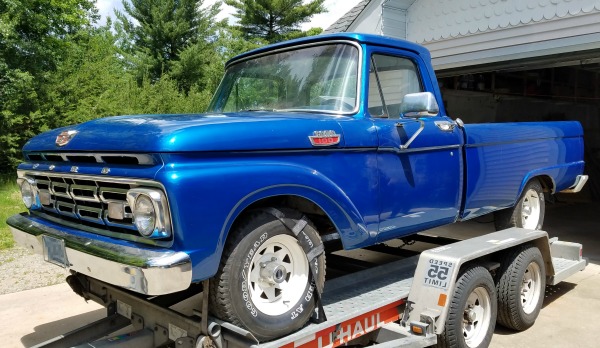 It has been a dream of mine for a while now to have a vintage truck. Ryan found this 1964 Ford F100 on Craigslist for a great deal. Of course, the truck was a great price, mostly because it isn't currently running. Ryan is confident he can fix the engine issues (the previous owner says it was just an issue with the clutch). He really didn't want to get a truck that needed body work, and this one is really great.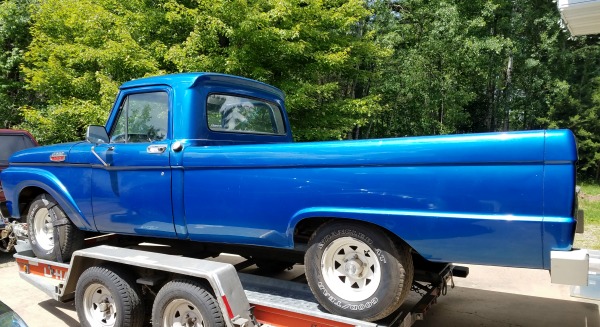 This F100 has a long bed and a custom cab, with chrome trim. It's beautiful. It has an 8 cylinder 292 Y-block engine with a 4 speed manual transmission. <— I don't know what most of that means, but I've been told it's important. I hope to learn more about trucks and engines as Ryan and I tackle this project together.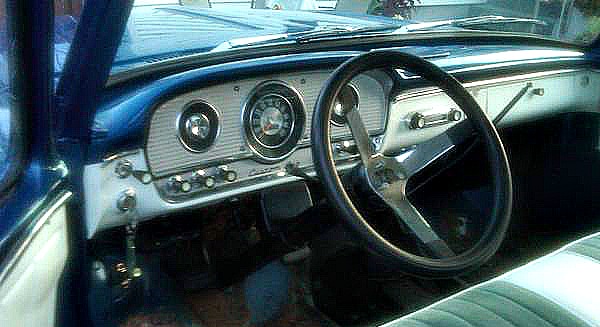 It is going to be a bit of an adventure to get this thing running and put back together. Ryan joked that since we didn't have enough going on we needed a project. For now, it is safely tucked away in the garage. Once Ryan gets it running I will have to learn to drive a manual. I'm also going to need a pig, sheep, cow, horse, goat, and big green toad to help me out when I get stuck in the mud.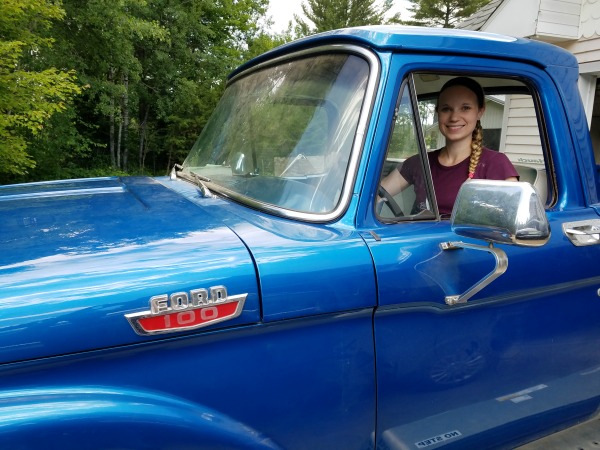 We have a lot of half finished projects going on around here and not much time to do them. We are big believers in watching the market for quite some time, finding a deal, and setting it aside for a bit if we have to. We have gotten great deals on cars, our camper, boat, and houses by patiently waiting for the right thing to come along. I hope we will have an update on this beauty soon though, because I can't wait to take it for a ride. Thanks for reading and check back soon!
Please follow and like us:
---
---
---