---
Micah, our 14 month old, has an important nephrology appointment coming up next week and I wanted to do a little update on him. As some of you know, Micah was born with some urinary tract issues.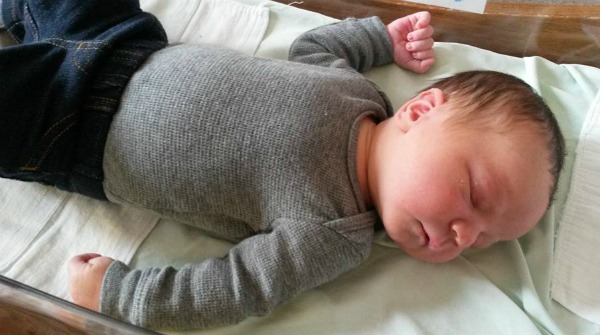 During pregnancy the doctors noticed that he had a large bladder that never seemed to empty and hydronephrosis (fluid in the kidneys). When he was just 1 day old, Micah had an ultrasound and a VCUG. The VCUG is a series of x-rays taken while a catheter is inserted with contrast fluid. The contrast shows the flow of urine and fills the urinary tract structures in order to see their shape and size better. We learned several things from this test.
Micah has reflux (VUR) from his bladder to both kidneys, much more severe on the left side (Grade 5). When his bladder fills up it also fills his kidneys and ureters (the tubes that go from bladder to kidney) with a back flow of urine . This makes him at greater risk for infection. Micah has been on antibiotics since birth for this and will continue until we can surgically correct the reflux. If Micah were to get an infection it would damage his kidney significantly.
Micah's left ureter should look like a small straight tube, but instead looks more like intestines. It is thick, long, and meandering. They call this a torturous ureter.
Micah has renal dysplasia on the left side. His left kidney is small, has a cyst, and has some limit to it's function. Renal dysplasia makes Micah at greater risk for high blood pressure, so we monitor that at every appointment.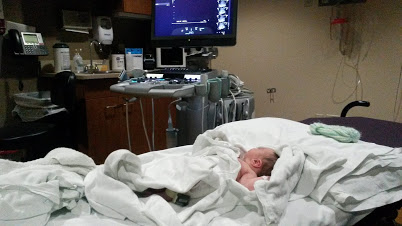 It was determined that nothing could be done while he was so small. Micah was seen again at 6 months and had an ultrasound and blood panel taken. He had some signs in his blood of kidney malfunction. His creatinine was higher than normal and his CO2 was low. This along with other factors shows some decreased function from "normal". The kidney did grow some between birth and his appointment around 6 months and we are hopeful it has continued to grow. The scan at 6 months also showed a cyst on it that did not appear at birth, although that is not significant on it's own and can be fairly common (but more so with age). A cyst IN the kidney would be more of an issue.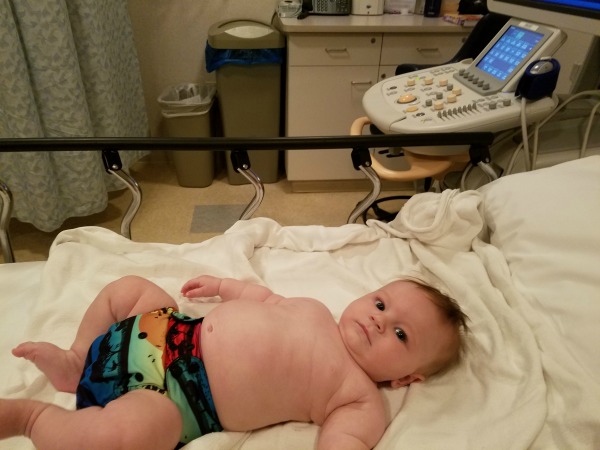 We have been playing the waiting game for a while and he is finally getting to the age we can move forward with treatment. We did a new blood draw a couple weeks ago and were sorry to see the createnine and CO2 numbers as well as some other indicators for kidney function have gotten slightly worse. This could indicate kidney failure on the left side or the growth of the left kidney may have slowed or stopped.
Next week Micah will have an ultrasound and another VCUG. The VCUG will tell us a lot, especially since he hasn't had one since birth. We will see if he has grown into the extra large ureter at all, we will see if his kidney is growing, and we should be able to see if the reflux on the right side has resolved.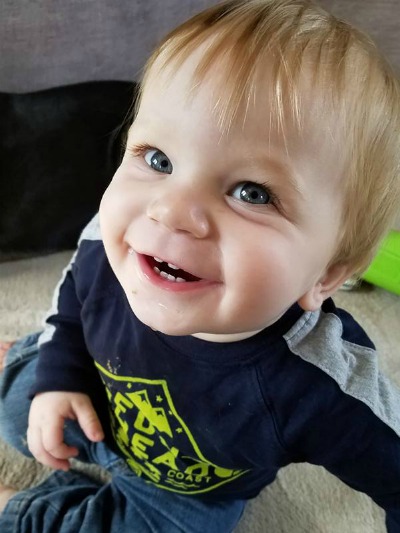 Grade 5 VUR is the most severe and requires surgery. We are hopeful that Micah can have his surgery sooner than later so that he can be taken off of the antibiotics. The surgery will entail re-positioning where his ureter enters the bladder and tapering it so fluid can not back up so easy. He may also need the upper part of his ureter tapered where it meets the kidney. We are hopeful that his kidney is still functioning enough to not need it removed, but the tests will tell us more.
Once surgery is complete, he will remain on antibiotics for 3  months and until another set of tests are done. This is unfortunate because Micah gets sick from his antibiotics and we have been fighting acid reflux and vomiting since he was born. He still doesn't sleep through the night, but he has gotten better since we switched his antibiotic to the morning rather than bedtime. We might be able to try a different antibiotic after seeing the nephrologist.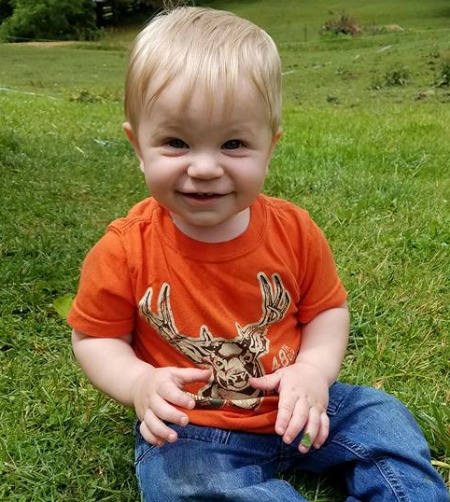 We are looking forward to having a healthy baby boy and putting this behind us. Please keep Micah in your thoughts and prayers over the next week and I will update when we have more information.
Please follow and like us:
---
---
---