---
People often ask us how many animals we have, so I thought I would do a little update of our creatures.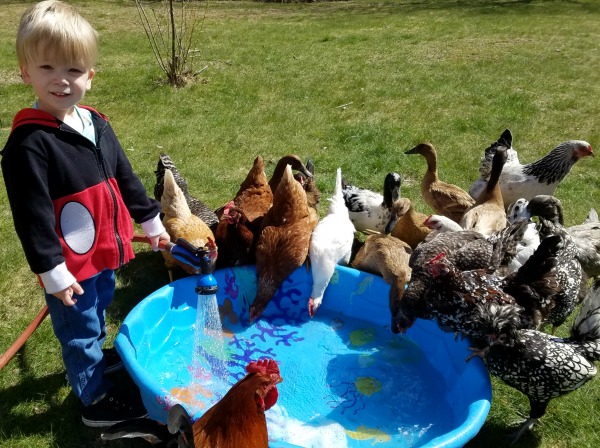 I will start with our most beloved animals, our blue heeler mixes, also called Australian cattle dogs. We have 2 and both are adopted from shelters. Sadie is estimated to be about 7-8 years old, but her age was unknown when we adopted her. She is a sweet dog with some quirks. She hates wheels and is very attached to Ryan. Sadie also sticks pretty close to Micah's side but has never taken much interest in Harrison.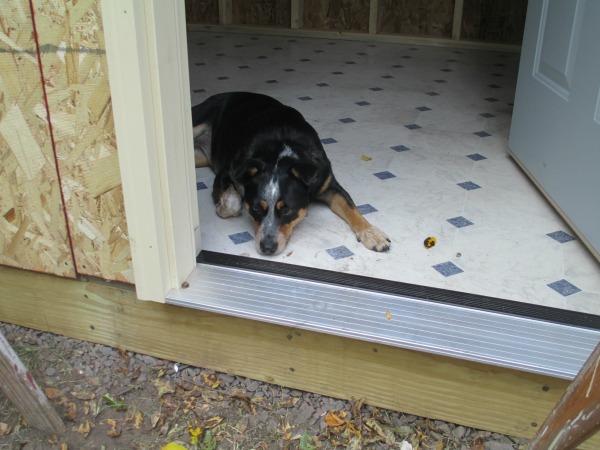 Kelty is our rambunctious dog. She is sweet but full of energy and likes to bark. We adopted her as a puppy in June 2012. We try to discourage our dogs from barking, but they protect their flock in the backyard, so I can't complain too much.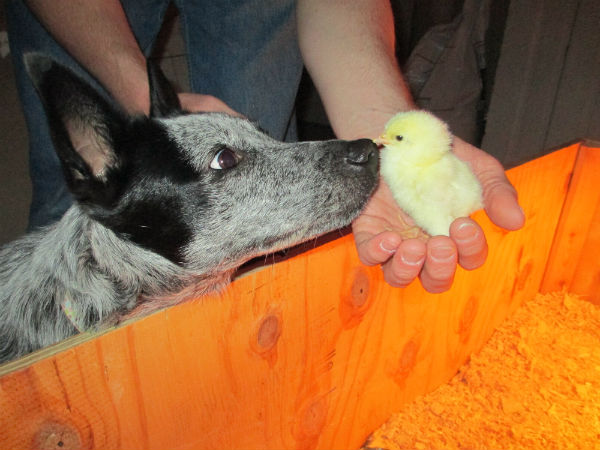 We currently have 18 egg laying chickens and a rooster. We do lose a few chickens every year to predators. It is sad every time we have a loss but it is the cost of letting the chickens live a free-range life. We could keep them safer in their run, but they really love digging up treats from the forest floor. We have had issues with coyotes, fox, and bear (more on that later). Our biggest predator prevention is allowing our dogs outside for most of the day. Every spring we get more chicks to replace any loss we predict for the summer. We currently have 6 more chicks in the brooder, bringing our total to 25.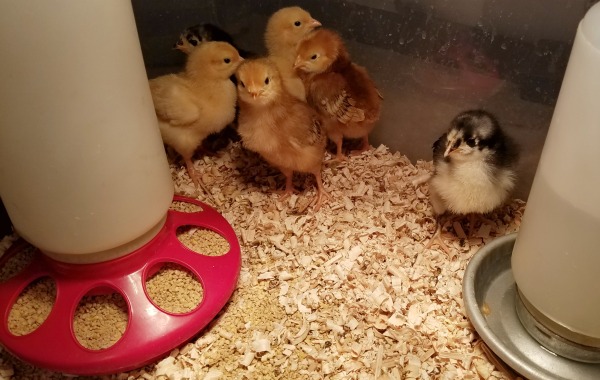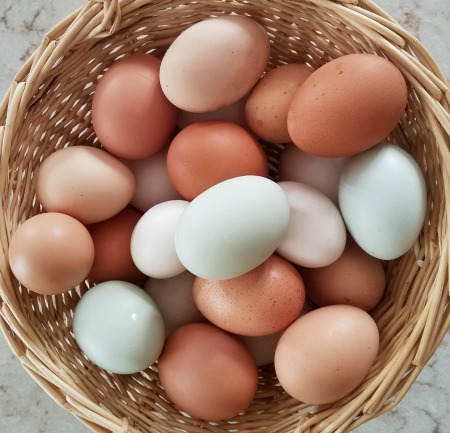 We have 7 ducks. 6 are females that lay eggs nearly every day. The ducks nest on the floor of the chicken coop. They love swimming in their pool (when it is above freezing). Ducks are messy with water and have added a little bit of adventure to our homestead. We originally had 15 ducks, but we butchered the males. Our ducks are 2 years old.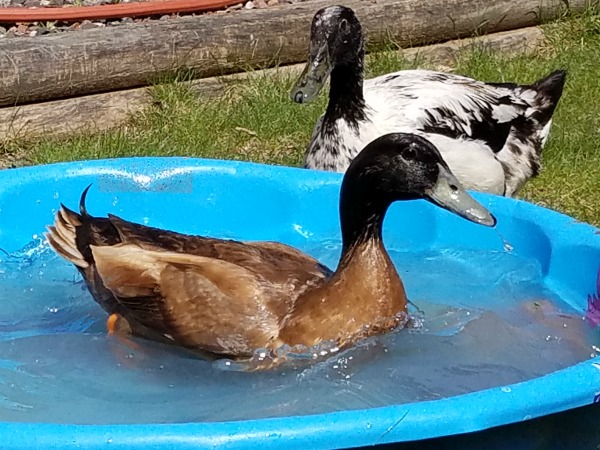 We also currently have meat chickens. We had a tragic run in with a bear that killed several of them before we were able to get rid of it. The bear ripped the locked door open on our garage and helped himself to the birds (which were about 2 weeks old at the time). We assume this is the same bear that killed our turkeys last year when it climbed on top of and collapsed our tractor coop. The bear will not be returning… Anyways, we currently have about 35 chickens left. The remaining birds are doing well and gaining weight like crazy. We will put them outside next week with an electric fence.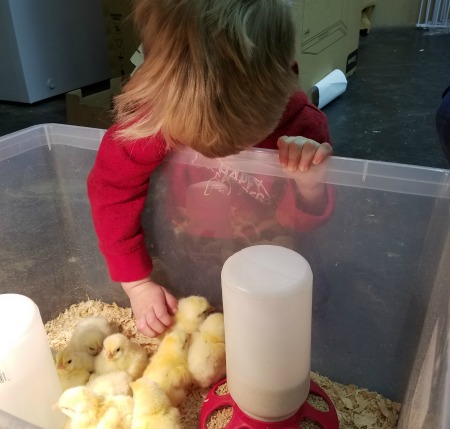 Every spring we talk about getting a few milking goats. We won't be getting them anytime soon, but I guarantee they will be part of our homestead in the future. I would also love a cat, but Ryan is allergic so it would have to be a barn cat. That means we need a barn…..Ryan?… I mean, the kids will love it.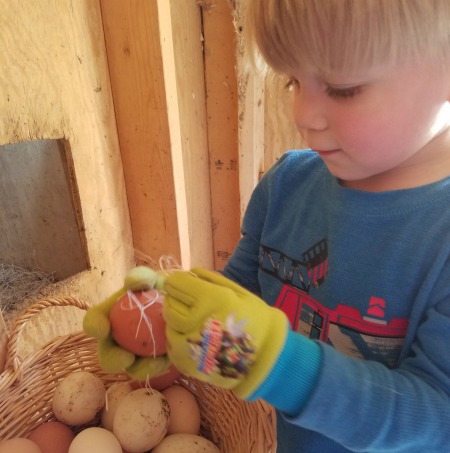 We raised turkeys last year. The bear got our first batch, but we did successfully grow a second batch. We ground most of the meat and it is delicious. We will grow turkeys again in the future, but they take a bit more work than the chickens and we wanted to have more time to travel this summer. Between the chickens, fresh eggs, my garden, and our fruit trees we should have plenty to put in the freezer for the next year. I'll be sure to update throughout the summer. Thanks for reading!
Please follow and like us:
---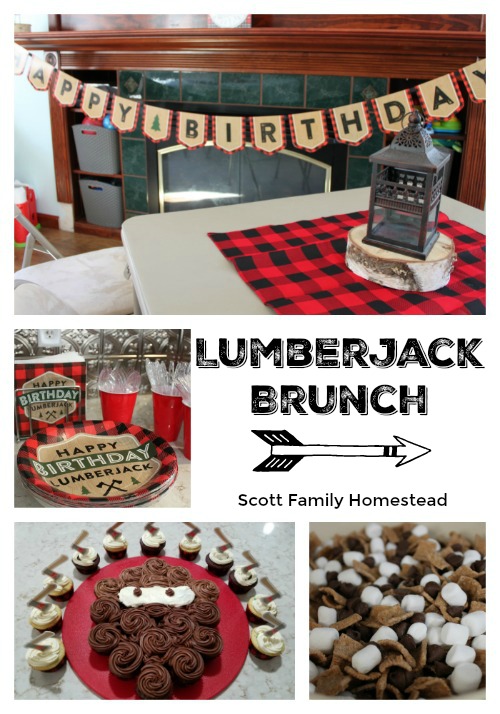 First of all, I want to send a big thank you to everyone who attended our Lumberjack brunch! I love throwing birthday parties for my kids. Getting everyone together and celebrating the two best things that have ever happened to me sounds just about perfect. Besides, I'm a bit of a Pinterest addict and love to fill my evenings with projects when I have the time. While this party wasn't exactly Pinterest worthy, I would love to share some of the fun things we had.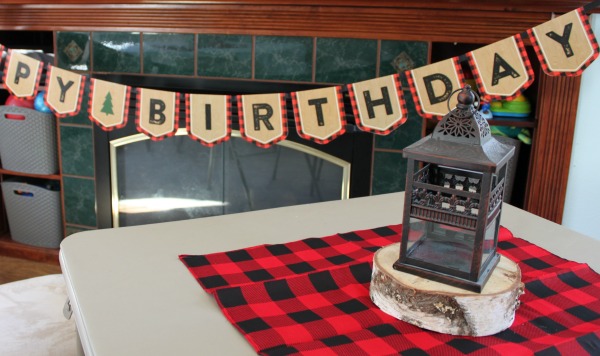 Lucky for us, Hobby Lobby has a whole section of lumberjack party supplies. If you know Ryan and I, you will understand that we are kind of lumberjack people. I majored in Forestry, we live in the country, plaid is a staple in our wardrobes, and Ryan has the lumberjack beard. We pretty much didn't have any choice but to have a big ol' brunch with plaid on every surface. I still had some birch disks and lanterns from our wedding center pieces, and they fit right in.
I made some simple envelop pillow covers in some "Bearly Beaver" fabrics I found on Fabric.com. Micah has some cloth diapers made in this fabric and it was too cute not to use it at the party. I have a bunch of mismatched pillows that I've been meaning to made seasonal covers for and I think these will look great in the fall/winter next year. You can see them in our family picture.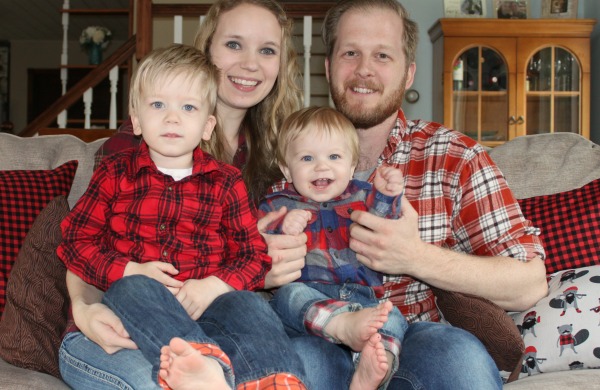 I made a progression banner of Micah's monthly pictures, which hung above our drink station (complete with paper birch straws from Amazon).  All it took was a little bit of card stock, pictures, and some plaid ribbon.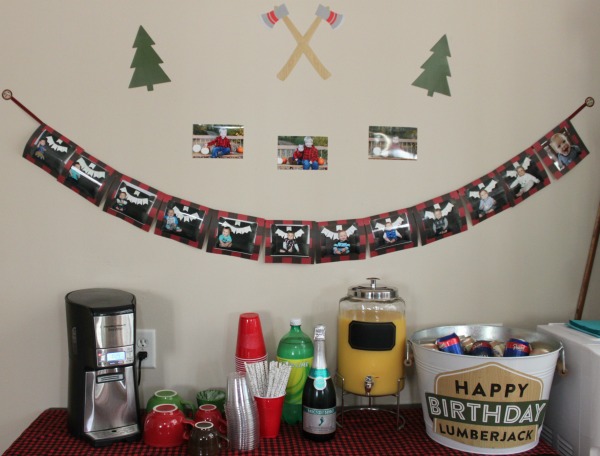 We had all of the good brunch foods, including pancakes, french toast, farm fresh eggs, bacon, sausage, homemade maple syrup, fruit, juice, coffee, mimosas, and beer. What could be better? We bought some great red chaffing dishes from Party City that fit the theme perfectly and labeled the food with some plaid card stock.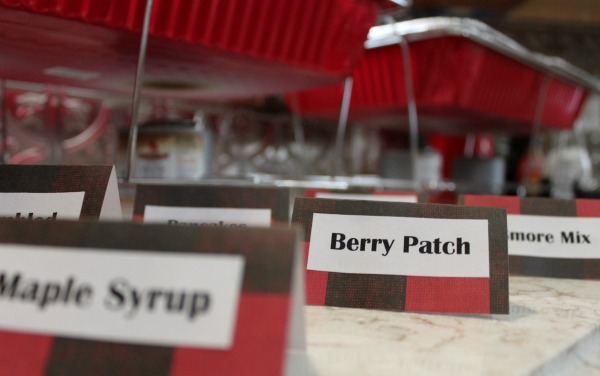 Oh, and several posts on Pinterest got me interested in s'more mix, a tasty treat of marshmallows, chocolate chips, and golden grahams. I highly recommend it.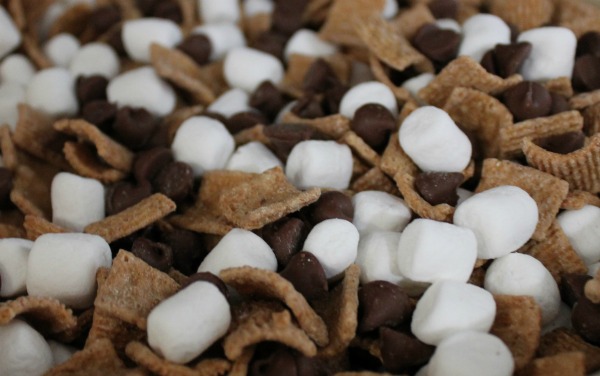 Like I mentioned before, Hobby Lobby had an assortment of lumberjack decorations and party supplies.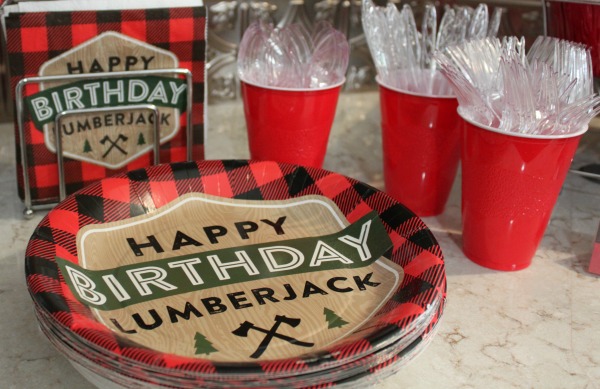 We finished the day with a lumberjack cake and some cupcakes with ax toppers, also from Hobby Lobby.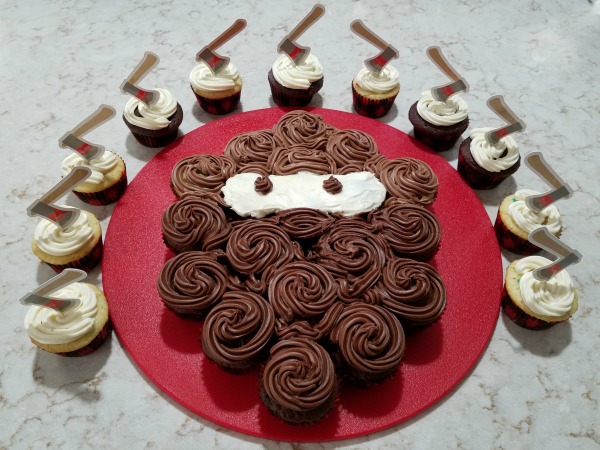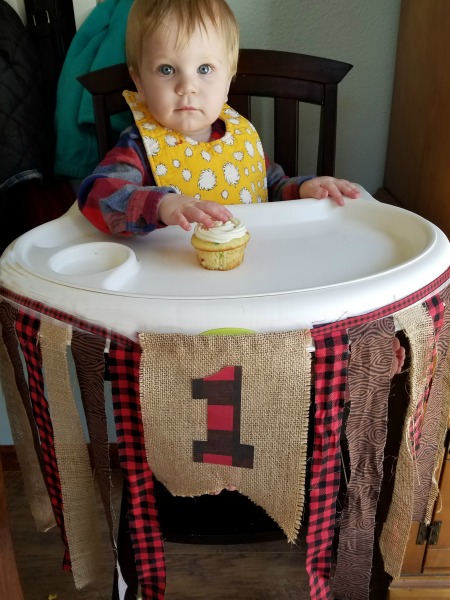 The boys had a great time and I hope our guests did too! Ryan and I enjoyed having everyone here. Now we have to think up a theme for next year! As any parent knows, the months go by fast and it will be here before we know it. As always, thanks for reading and check back soon for more fun!
Please follow and like us:
---
---
---