---
I'm one day late because of the amazing vacation we just got back from, but more on that later! Micah is 10 months old!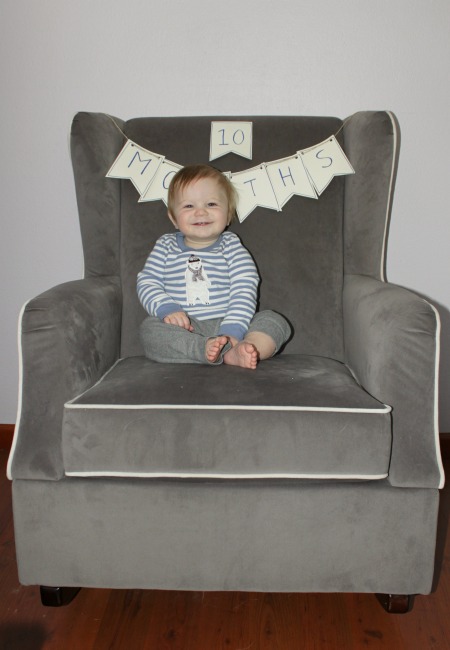 Micah is becoming more independent every day, which is great. He is starting to have more preference over what toys he wants (usually whatever Harrison is currently holding) and plays independently or with Harrison. The boys actually get along great, but we did have to move Harrison's train set upstairs so Micah can't tear it apart.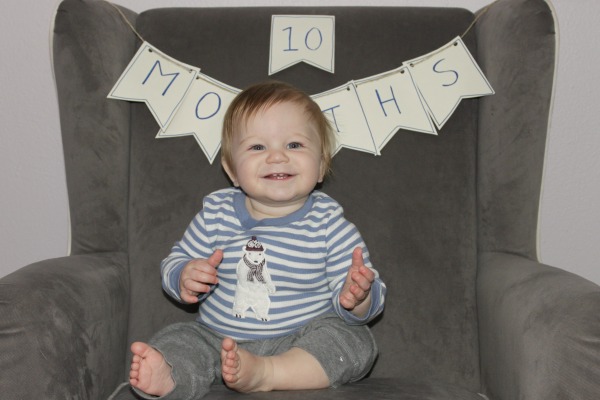 Micah is also starting to test limits to see if he can walk. A few times now he has let go of furniture and stood alone. He's still very wobbly but he wants to walk, so I don't think it will be long. He also loves to dance, sing, give kisses, wave, and clap. He now says "Dog" and "Muah" for kisses.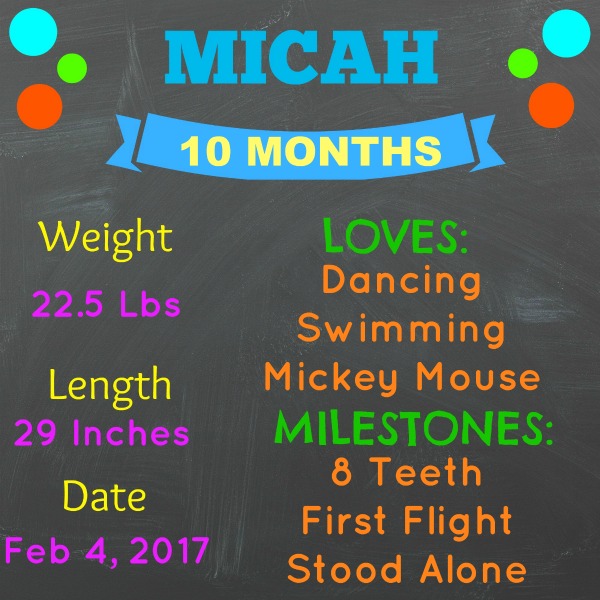 Micah weighs almost 23 pounds and measures 29 inches. He is such a big, happy boy! Both boys came home from vacation with new teeth. Harrison is cutting his 2 year old molars and Micah got tooth #8!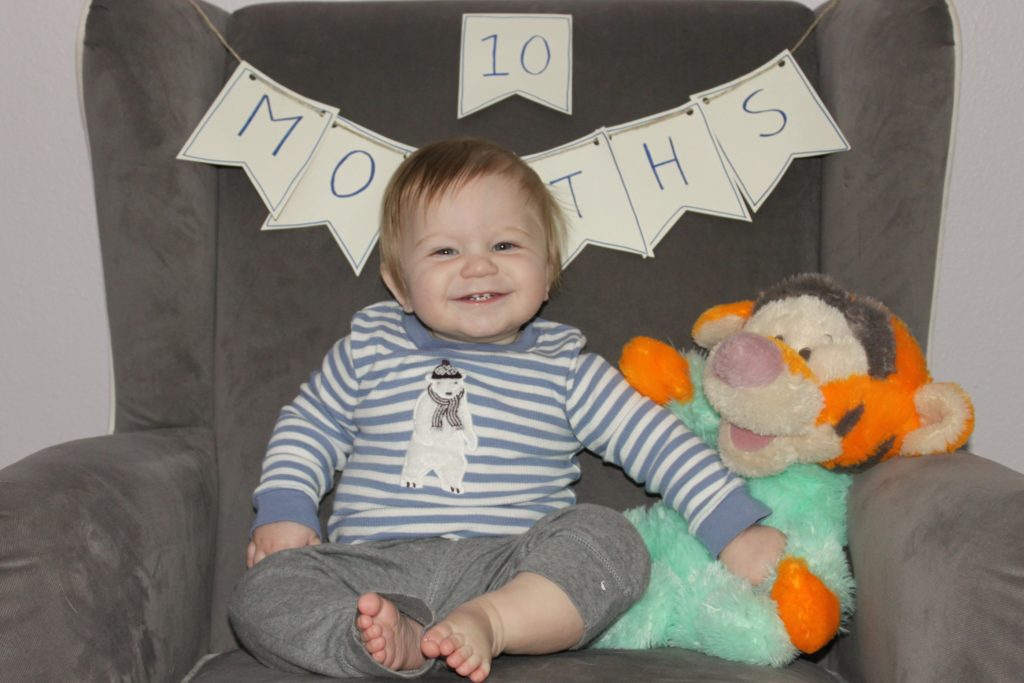 We took a family vacation to a Disney resort this past week. My parents came along, which was a huge help with the kids and so much fun. We visited all of the Disney parks and spent a day at the pool. It was great! Micah flew on his first airplane and we didn't have any major meltdowns. He absolutely loved Disney and napped on and off in my Tula carrier. Harrison and Micah loved the rides and shows, but they especially loved meeting all of the characters, including Pooh, Tigger, Piglet, Eeyore, Mickey, Minnie, Goofy, and Pluto. We did a character lunch with the Pooh characters and they stop right by the table, which the boys loved!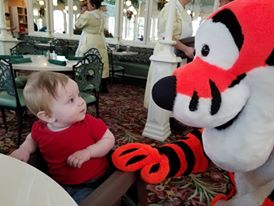 We've got more pictures on Instagram and Facebook and I will write a post soon with more details of our trip. Even though the kids may not remember everything from the trip, we will always remember how excited and happy they were. It was worth every penny.
We also have kitchen renovations going on and some fun spring time things planned, so check back soon for more updates! Thanks again for reading!
Please follow and like us:
---
---
---