---
Micah Miles is 9 months old! He enjoyed his first Christmas this month and has learned so much!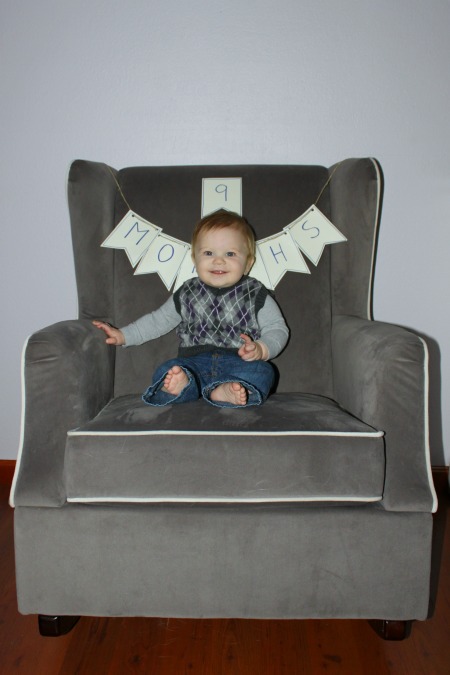 This month went by in a blink with all of the Christmas events. Micah did great with traveling, but we ended up spending 4 hours in the ER on Christmas with a high fever. With his kidney issues we had to rule out a UTI. It turns out he just had some kind of bug, but was kind enough to keep it to himself.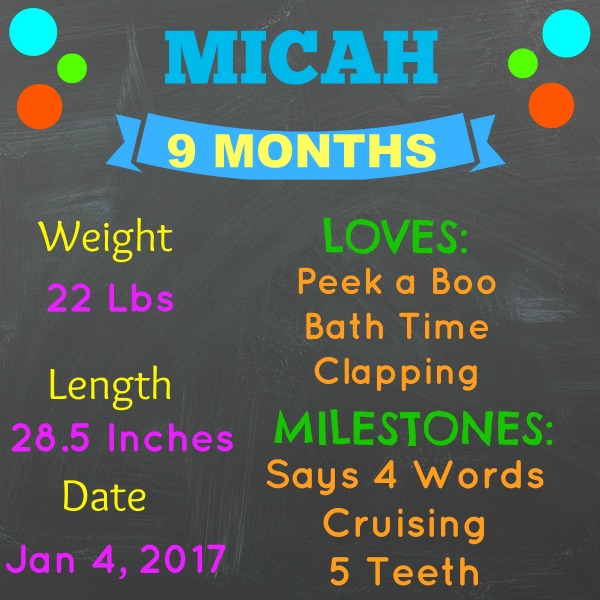 Micah weighed in at nearly 22 pounds at that doctor visit and has grown at least 1/2″. He has become really playful and loves to play peek a boo, patty cake, gives high fives, and claps. He also says Mama, Dada, Buh bye, and Yay! Micah cut one more tooth, and now he has 2 up top and 3 on the bottom. He has been pulling to stand and is starting to cruise along the couch.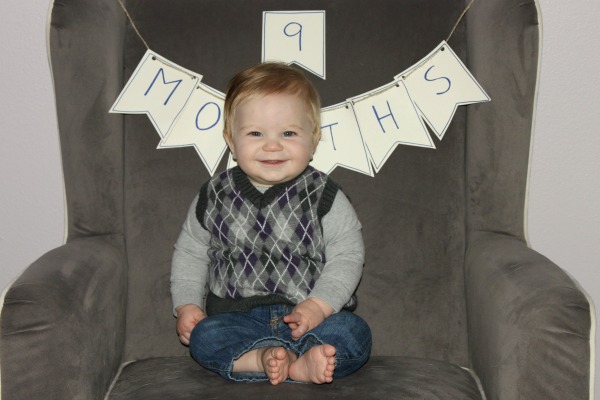 Micah is working on a full head of hair. He looks more and more like a little boy every day.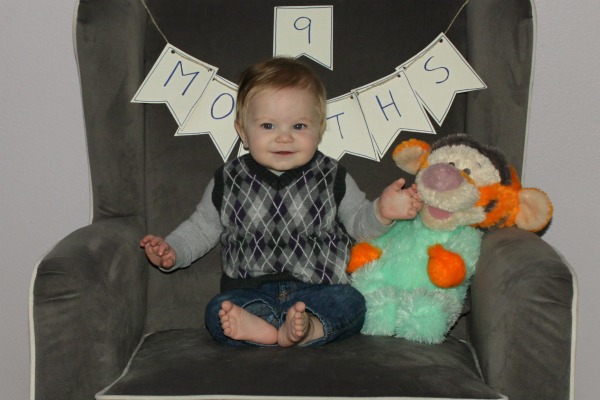 Micah also got to feel snow for the first time this month. He got to ride his sled around the yard with his big brother and they had a blast. As much as we love the winter weather, we decided to book a warm getaway. We will be taking the boys to Disney world later this month. The change of scenery will be nice and I think Harrison will love meeting Mickey Mouse!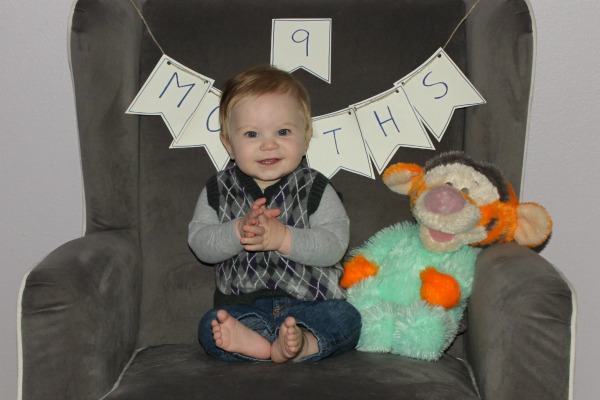 There are a lot of fun things happening around here and the best way to stay up to date is to follow us on Instagram and Facebook! We've got a lot of renovation projects and trips coming up we would love to share. Thanks for reading and we hope to have more updates soon!
Please follow and like us:
---
---
---