---
Today is a big day for our kitchen, because we are getting measurements done for our new quartz counter tops. This day has been a long time coming, because we have wanted new counter tops since we looked at the house. We currently have tile counters, which I don't recommend to anyone. They are high maintenance, especially if the grout cracks, and they are extremely hard to clean.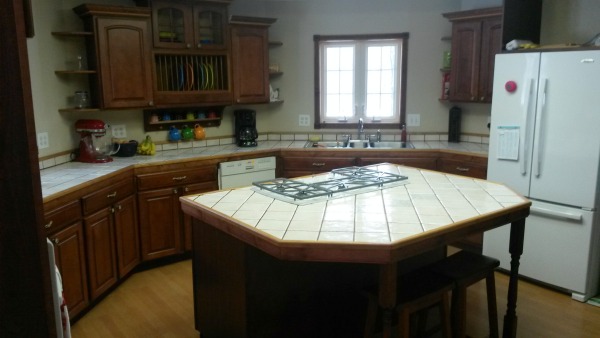 It's clear that the people who built our house put a lot of time and effort into this  kitchen, but it just doesn't work for us. The counters have trim all around the perimeter which make them impossible to clean. People laugh at me when I say I run a vacuum around the counters every so often, but it really is the only way to clean under the trim where the grout runs. So, going forward we knew we didn't want tile and we wanted something a bit fancier than laminate.
We went to a local store that recommended solid surface counters. Solid surface counters can be designed to be seamless, even in a kitchen like ours. You can also have the sink integrated without seams. They are about 1/3 polymer and 2/3 minerals. They can be repaired easily by sanding and polishing. In theory, this would be a great option for us. It did, however have two downfalls. First, it is not heat resistant. Second, the color I liked was in the highest price range and ended up being more expensive than quartz or granite. Our kitchen is kind of dark and we are keeping the cabinets the cherry color, so we really need a light colored counter top.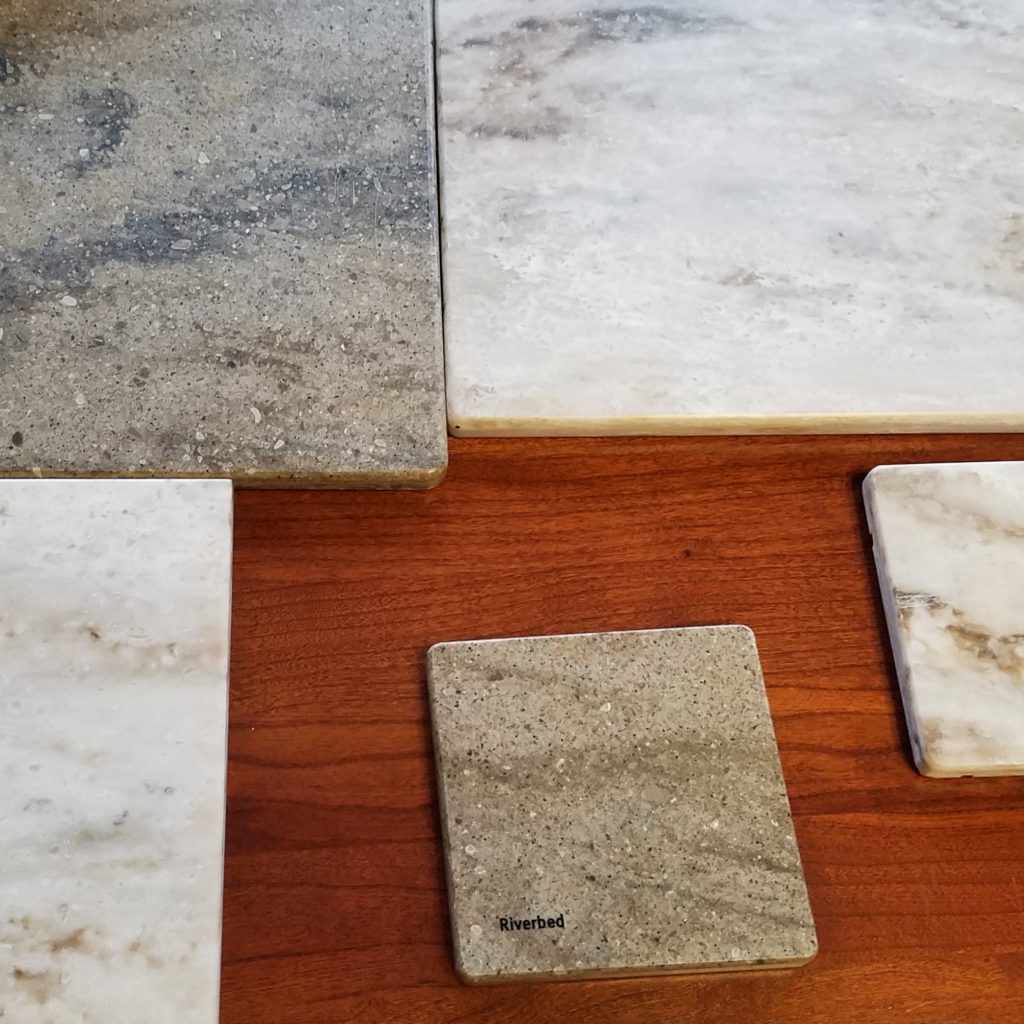 We threw the idea of granite around. I like the idea of a 100% natural stone counter with good durability. The price ranges quite a bit, but we could find something we liked for a good price.  However, granite needs to be sealed so that it doesn't stain and it shows seams more than quartz or solid surface. Since we have several seams, this was a worry of mine.
While there are other options we considered, including concrete and recycled material counter tops, we really settled on quartz. Quartz is about 10% binders and 90% stone (or stone-like materials). It is easier to hide seams, is very durable, and does not need to be sealed. As another big advantage, it came in a color I loved for a price I was willing to pay!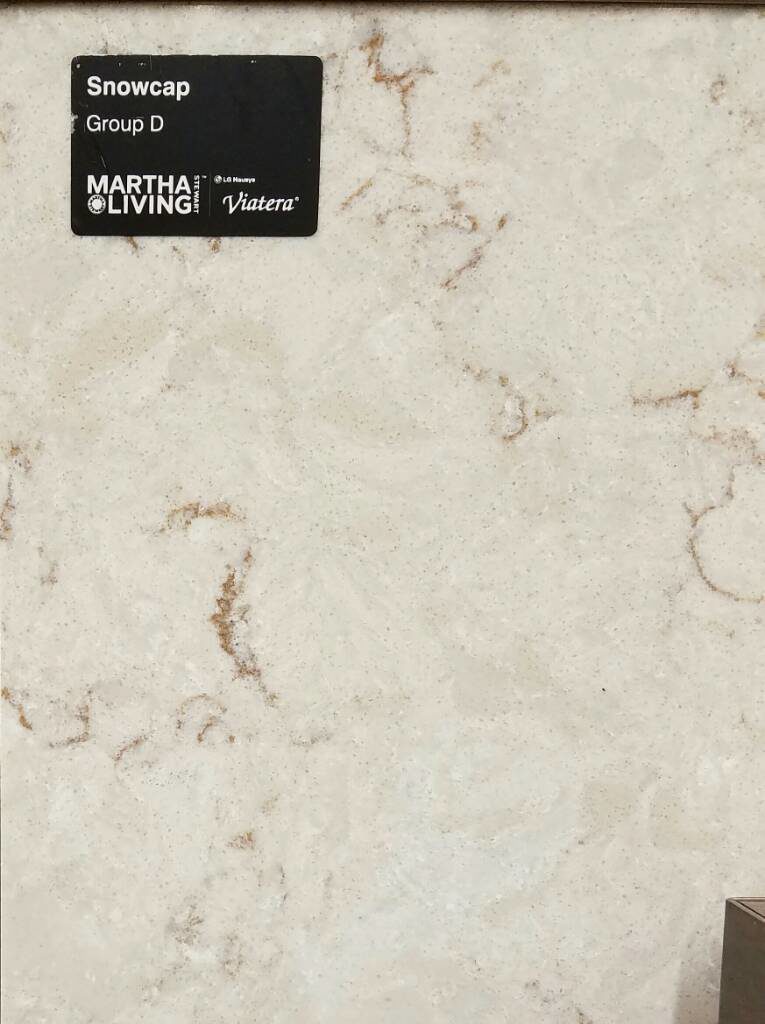 We ordered our quartz from Home Depot. The measurements are getting done today and it should be 2-3 weeks until we install them. We have a lot of work ahead of us, because we need to remove all of the tile counters ourselves. Home Depot does have the option of having it done by them, but it was over $1000. We are really looking forward to our new counters, as well as a new cooktop and sink. I will update as soon as demo starts, but in the meantime you can keep up on our Facebook page and Instagram (@scottfamilyhomestead). Thanks for reading and following along with our next adventure!
Please follow and like us:
---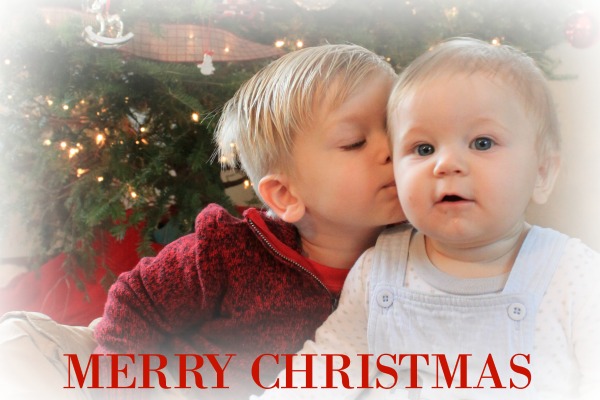 This blog is quickly transitioning to a "Mommy Blog" which isn't really my intention, but it is how I spend most of my day. I promise there are more chicken and house projects going on in the background but I hope you enjoy hearing about my kids too!
When Harrison celebrated his first Christmas we did a little photo shoot and his pictures turned out so adorable. I'm definitely not a photographer, but I get excited every time I get some pictures that turn out…because there are quite a few failures. Today we got some great pictures of Micah for his first Christmas, but also of our boys together.
These are the days I will miss. I have read the blogs about putting the camera down, enjoy the moment, etc. I believe that, I do, but I will also cherish the pictures that show how happy my kids really are. I'm trying to take it all in, but it's going so fast, as any parent understands. The days are crazy, but I really wouldn't have it any other way. As a bonus, our kids really like each other for the time being, so I'm going to capitalize on that and get some good sibling pictures while I can.
I hope the season brings you happiness and joy! Give your little ones an extra hug and enjoy these days, as busy as they are. From our family to yours, Merry Christmas!
Please follow and like us:
---
The holidays sure make time fly. Micah is already 8 months old. This time last year we found out we were having a baby boy!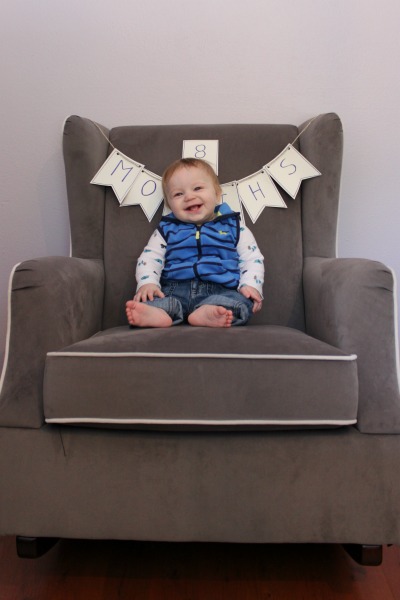 Micah is as happy as ever and getting his own little personality. If I had to describe him in one word….LOUD. He has a new squeal that he loves to use. He only does it when he is happy, which is only about 90% of the day. While looking back at his 7 month stats I had to laugh…sleeps 7 hours? Um….no. Wishful thinking I guess. We are back to waking up every 2 hours. Harrison is also on a sleeping strike, so night time is a new level of fun. I'm going to miss this someday….I'm going to miss this someday….I'm going to miss this someday???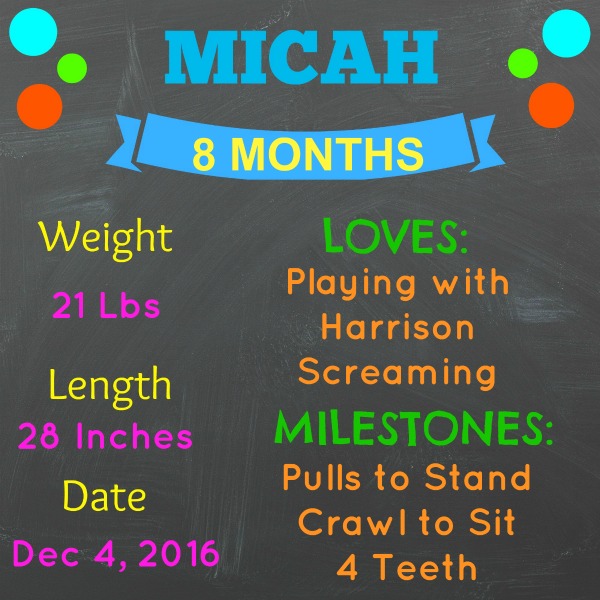 Micah has been ready to crawl for a little over a month. Right now he gets on hands and knees, rocks, and then bellyflops forward, but he gets where he wants to go. He can go from a crawling position to a sitting position and he has pulled to stand on his toy car this week.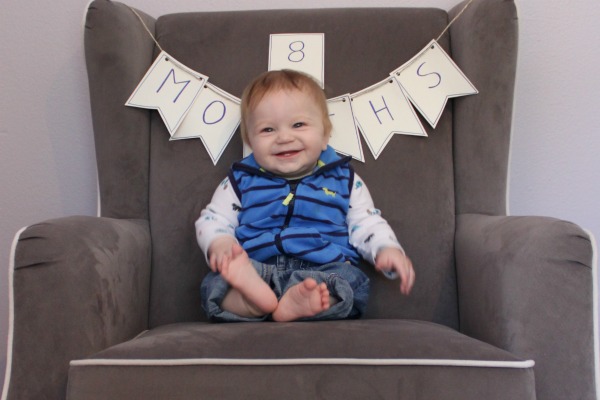 Micah got 2 new teeth this week. He has started to grind his teeth. I remember Harrison doing that when he got his top teeth too. I hope the phase is short, because the sound makes me cringe. He seems much happier now that his teeth have come in though!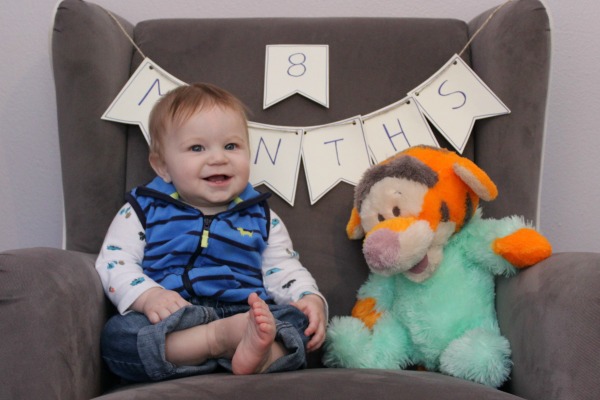 Micah weighs about 21 lbs, which is only 7 lbs less than his big brother. He is growing so much and is more and more playful every day. He loves to tackle Harrison and they play together now. Harrison has learned a lot about sharing and is a great big brother. We are so excited to celebrate Christmas with 2 littles this year! Stay tuned for more updates soon!
Please follow and like us:
---
---
---