---
When Harrison celebrated his first Halloween we took pictures of him in a pumpkin. When we went to pick out pumpkins this year Harrison picked the biggest one he could find. Ryan and I both looked at it and thought, "Micah might actually fit in that one." So here we are two years later with another baby in a pumpkin.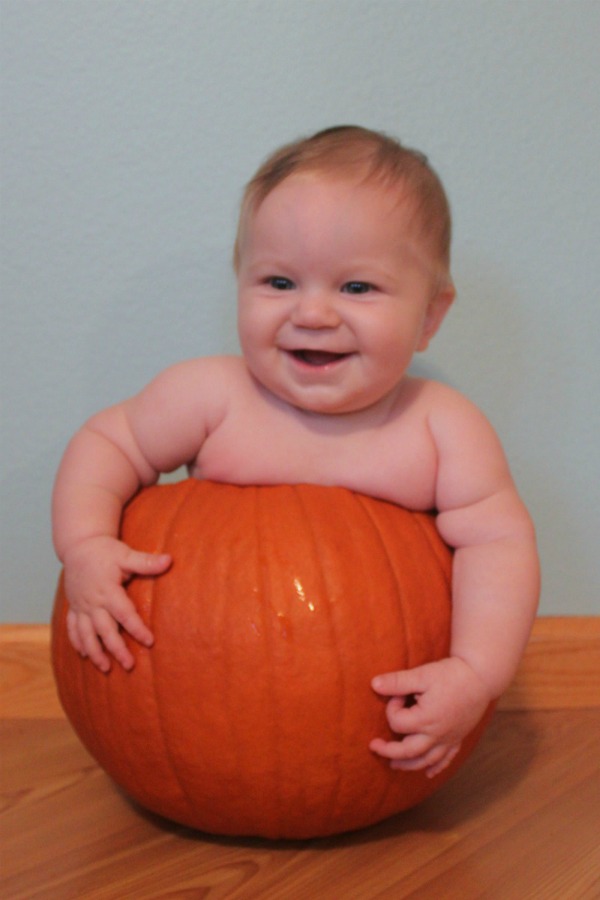 Micah actually loved it and probably would have stayed in it even longer if we had let him. He is the most photogenic baby.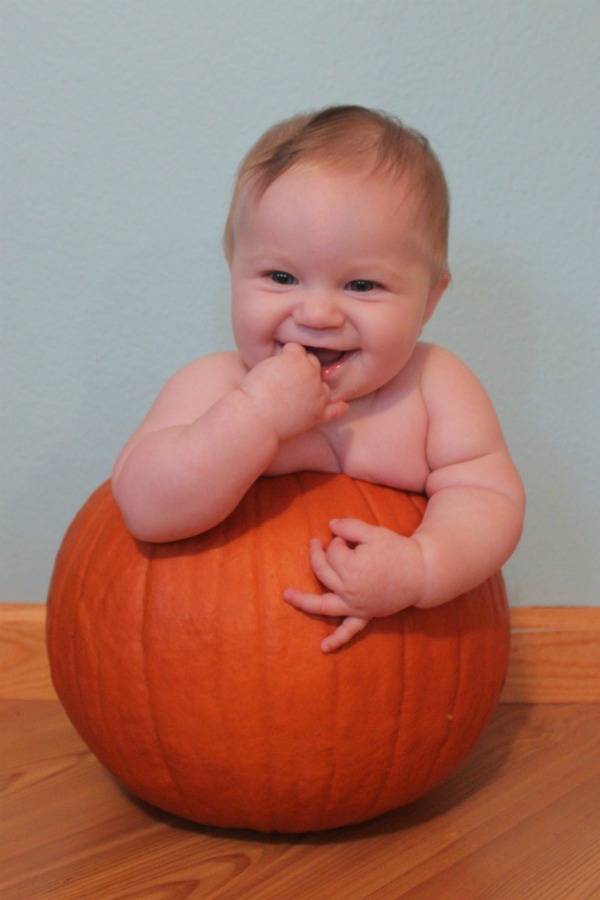 Harrison helped take pictures, but we got him in on a few too. Of course, it was after nap so Harrison has crazy hair.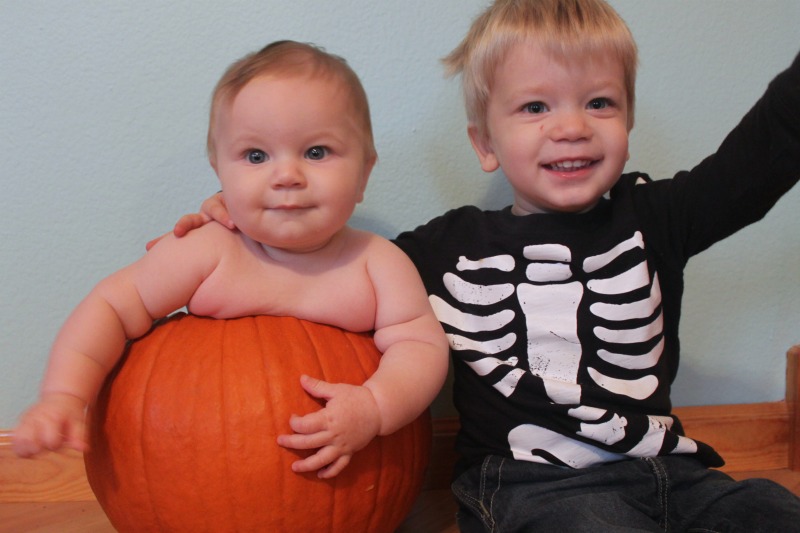 I bet you would never know they were brothers.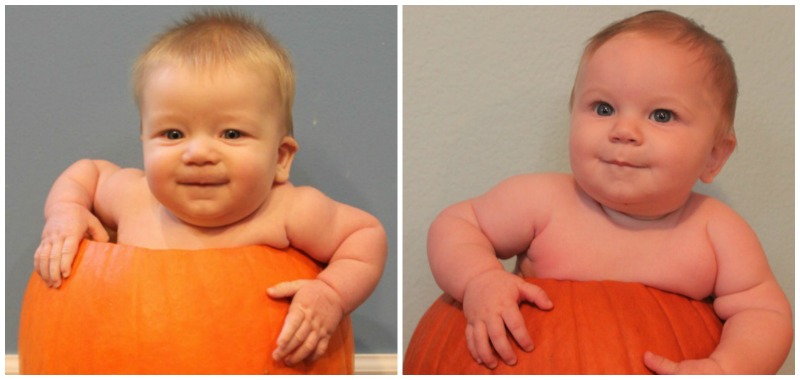 Check out Harrison's pictures from his first Halloween and don't forget to check out our other fall pictures if you haven't seen them already!
Please follow and like us:
---
---
---