---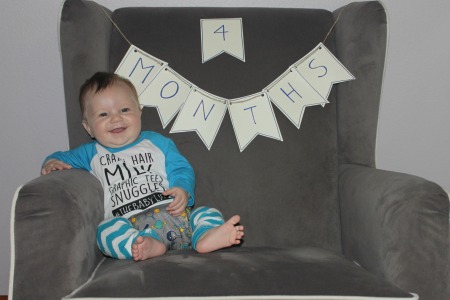 I'm about a week late with Micah's pictures this month, but we've been busy! Micah went to his first family reunion in Iowa, his first wedding, and was baptized! I also wanted to wait until after his pediatrician appointment to make sure I wasn't crazy and he really does weigh over 17 pounds. His length has reached the 95 percentile and he is packing on the pounds to be a big healthy boy.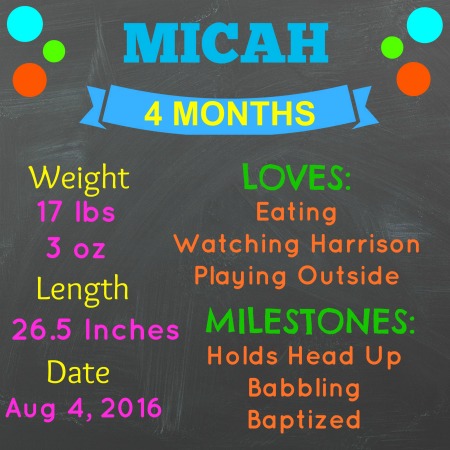 Micah has started babbling and is getting more used to other people holding him and talking to him. He loves watching Harrison play and loves being outside. I have a feeling it is going to be quite the battle trying to get 2 boys to come inside next summer seeing how hard it is to get Harrison to do it. It's hard to believe summer is almost over, but we plan to do a bit more camping before it gets too cold. Time is flying! Micah doesn't seem like such a baby anymore.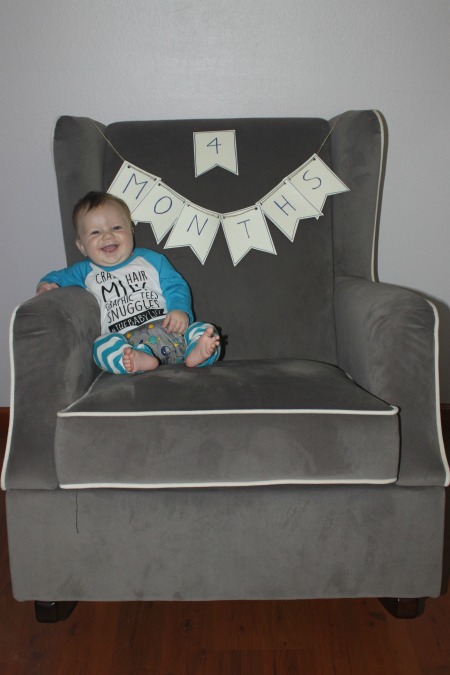 Each day he looks more and more like Harrison. He only has a small bit of dark hair left on the top of his head and the blonde is coming in underneath. He's going to be another heart breaker!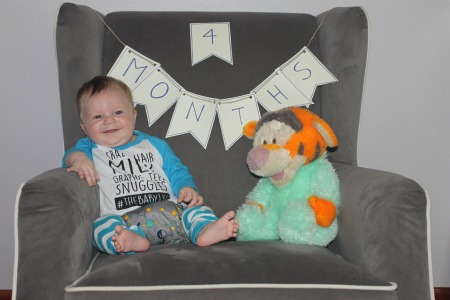 If you haven't already, don't forget to check out Micah's 1 month, 2 month, and 3 month pictures. As things slow down we should start to get some more projects done and I will update soon. Thanks for reading!
Please follow and like us:
---
---
---