---
I love, love, love updating furniture. I recently acquired a desk from my Grandma that has seen better days. It started out like this: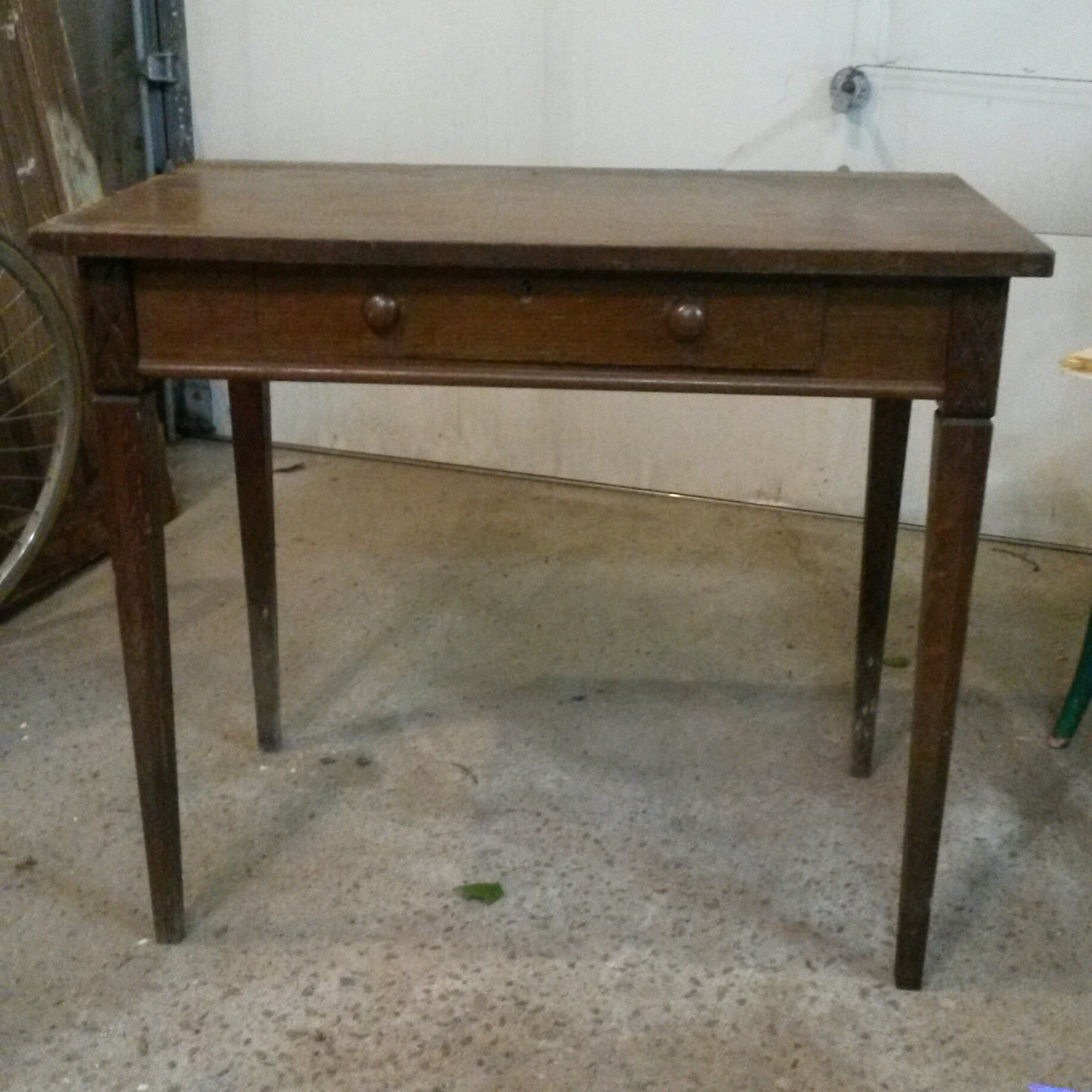 It also had a piece on the back to hold envelopes and stationary but I had already removed it when I took that picture. I recently got some gold paint that I have wanted to use as an accent on a piece and this was perfect! I had leftover paint from our guest room that I love and would match the gold, so that was the winning color.
The inlays, drawer pulls, and legs all got gold accents.
I'm not entirely sure where this desk will end up, but it is currently in my craft room. I hope to find it a good home soon. 🙂
Please follow and like us:
---
---
---