---
As we finish up more projects in our first house, the fireplace is definitely my favorite. It started out so rough and has come a long way.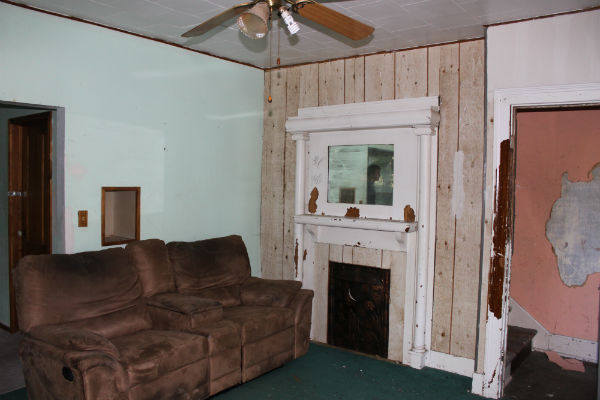 Since the closet under the stairs is behind the mantle we decided to put in an electric insert. The whole mantle had to be stripped, sanded, and stained.
I also decided I wanted to build a hearth so that the insert didn't look like it was floating.
The finished project is better than I ever could have expected, especially with the baseboard and crown molding installed in the living room now.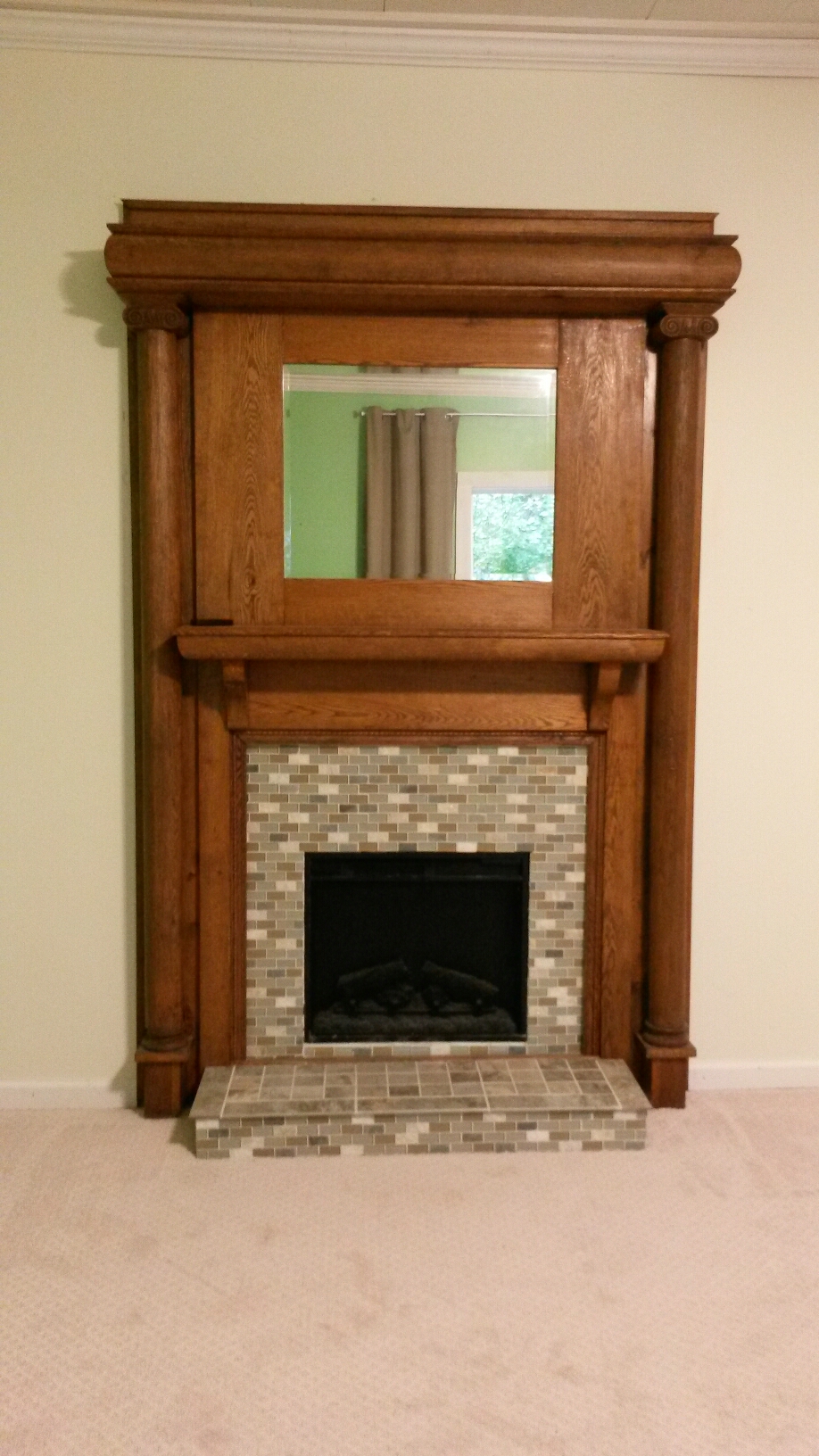 It took a long time to finish, but it was worth every bit of work. After I finished the grout, I added some decorative trim stained to match. It frames the tiling perfectly. The white tiles have a slight glimmer to them when you look close and the mix of stone and glass is my favorite.
We are still working hard on the house and hoping to sell it soon. We hope to have more house updates soon as we finish the upstairs bathroom and stairway. Thanks for reading!
Please follow and like us:
---
---
---