---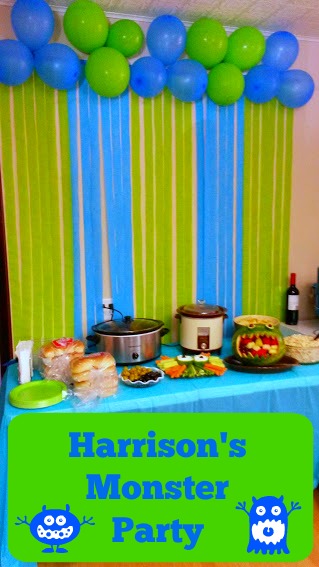 As it turns out, finding time to blog has become very difficult.  I'm trying to catch up on all of our fun happenings, but I'm a little bit behind.  First, I want to show off Harrison's birthday party from nearly a month ago!  We had so much fun planning and decorating for this party and appreciate everyone who was able to make it and share the day with us.
I designed Harrison's invitation at Picmonkey.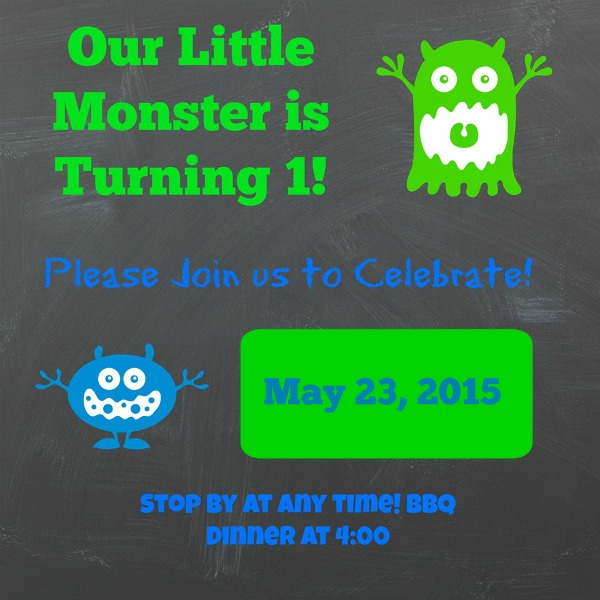 We made a photo collage on the living room wall and had monster beach balls as favors.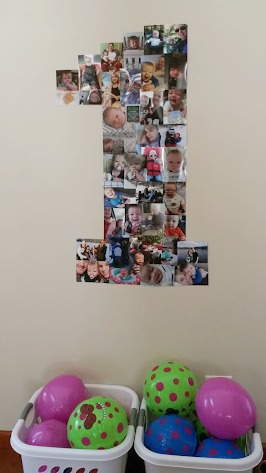 We had monster themed food and cupcakes!  I ordered the cupcakes and then added oreos and m&ms to make monster eyes.  We're going for easy here!
Harrison loved his cupcake and ate almost the entire thing. I made a highchair banner out of scrapbooking materials and some neat tie-dye fabric.  He ate his cake in a vintage highchair we bought off craigslist.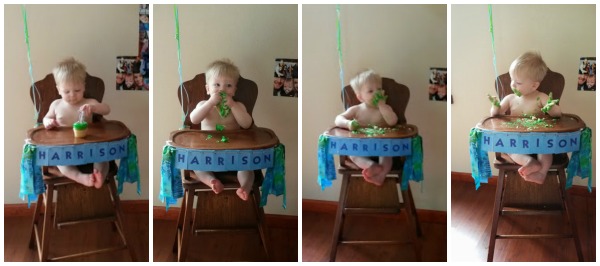 Harrison had a great time!  Thank you to everyone who was able to make it and/or sent birthday wishes to Harrison.  We truly appreciate everyone following along on this crazy ride with us and I hope to have more updates soon (including an update on our baby ducks)!
Please follow and like us:
---
---
---