---
Harrison celebrated his first birthday on the 15th! We have been busy busy busy working on his birthday party, the house, and the chicken coop and I am just now getting a chance to post his 12 month pictures.  We took the pictures on his birthday, but I am just now getting them online.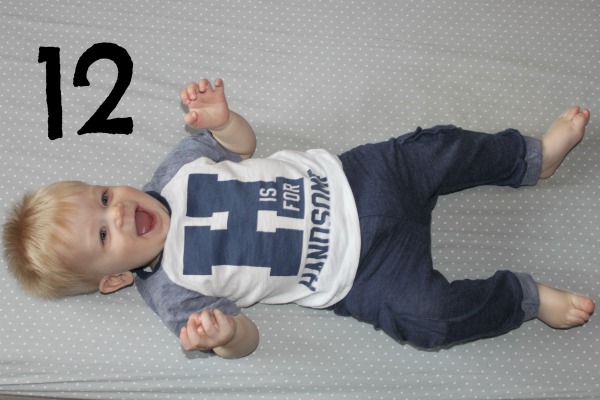 Harrison has grown up so much in the past month.  Not only is he getting bigger and bigger, he is learning so much.  He knows that a chicken clucks and a dog barks.  He has also started to give high fives and blow kisses. He knows where his nose and mouth are and likes to beep everyone's nose.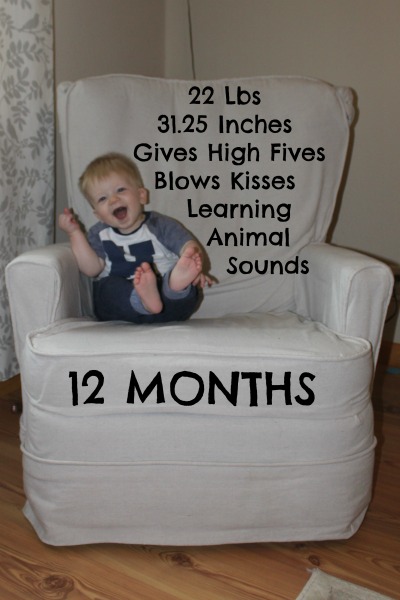 Harrison was right around the 70th percentile for weight and height.  He is growing so much and getting so heavy!
I have to get all of my pictures into one place, but once I do I will put together a collage of his monthly pictures with Tigger so you can see how much he has grown.  It has been a great year of a lot of changes and I am so excited to start another great year with my baby boy.  Happy birthday Harrison!
Please follow and like us:
---
---
---