---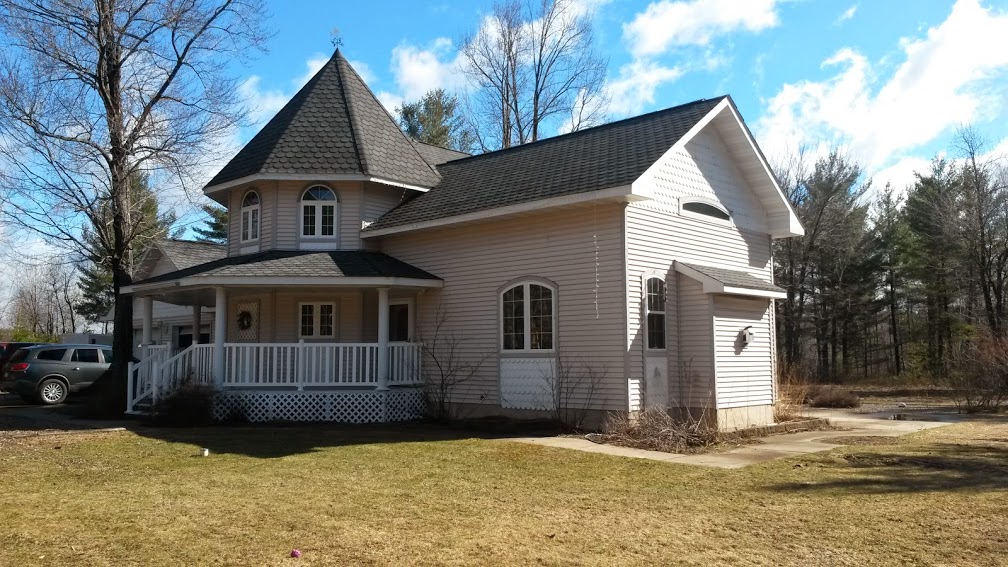 We are finally starting to see a bit of Spring in Wisconsin.  Yesterday it was even in the 60s.  We spent quite a bit of time outside yesterday assessing what needed to get done.  Because our house was a foreclosure, a lot of the yard work was neglected for a while.  The house has gorgeous landscaping, but it is full of leaves from fall of last year.  It is really fun to see what plants and flowers will come up this spring.  There is also the issue of the Christmas lights on the house.  They all need to come down, but some of them are quite a ways up there!
We also have an issue with gravel in the lawn.  When they plowed out the driveway when the house was for sale, they didn't know where the driveway stopped, which resulted in piles of gravel in our lawn and on the sidewalk.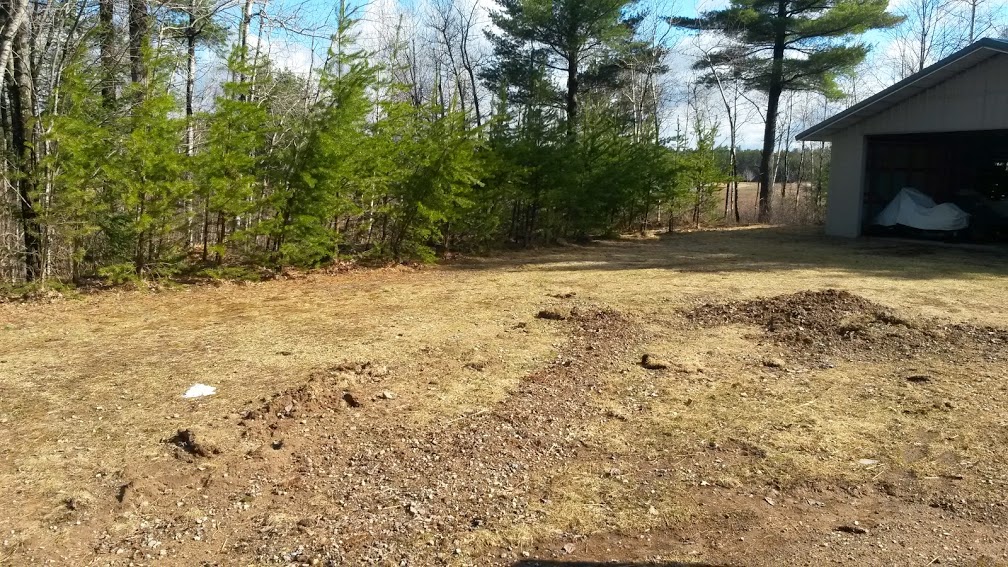 The previous owners didn't use the entire backyard.  They kept one part of it mowed and let the rest of it grow.  A lot of it is overgrown at the moment.  This wouldn't be a big problem if we didn't have rambunctious dogs that would be full of ticks in no time and a chicken coop we needed to build in that space.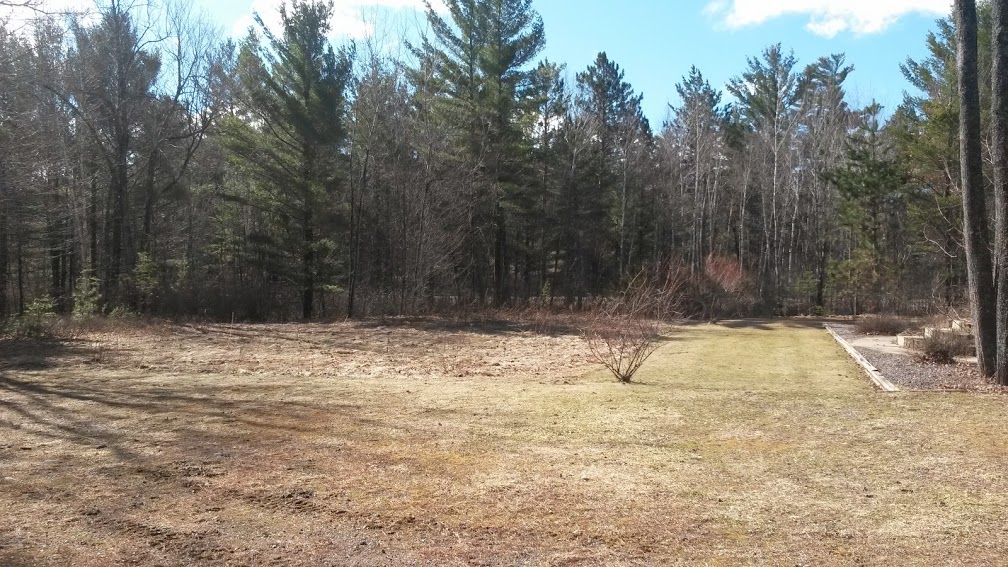 Our biggest project will be putting a railing on the back deck.  It is definitely not safe for Harrison at the moment, but it will be nice when it has vinyl railing to match the rest of the house.  We have the railing purchased and just need to install it when we find a free moment.
I am very thankful that this yard doesn't look like our first house when we moved in.  We had much more work to do when we closed on that house.  I will never forget the piles of dirty diapers we dug out of that yard…yuck!
Speaking of our first house, many people have asked what we are going to do with it.  At the moment we are working on it on the weekends and trying to get as much trim done as possible.  We are really hoping to list it for sale in June.  We love that house and put in a lot of work, so it is hard to think about letting it go, but I hope we can find a family that can really love and appreciate the work we put in. I hope to update with some pictures once the weather gets nicer and the lawn greens up a bit.  As always, thanks for reading!
For even more pictures and updates Like us on Facebook and follow us on Instagram (@the.design.eye)!
Please follow and like us:
---
---
---