---
The countdown begins to Harrison's first birthday!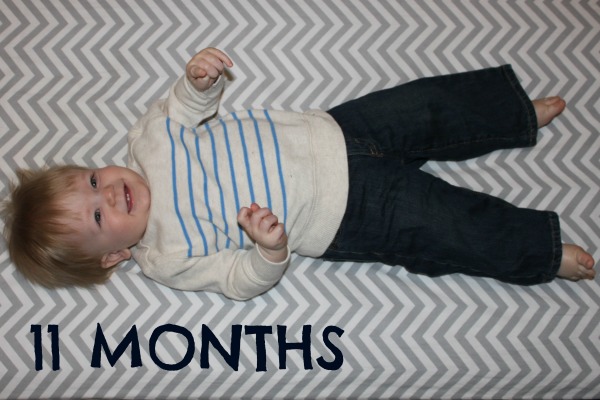 Our happy kiddo is growing so much and is starting to look more like a toddler than my little baby.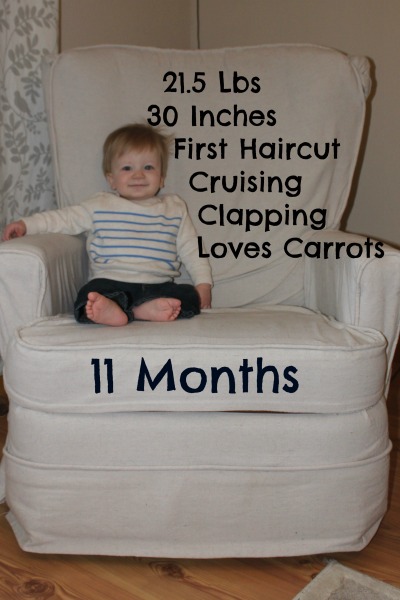 Harrison got his very first haircut this month and looks like he is ready for another one already!  This kid's hair is crazy.  He is cruising all over the place, but not interested in walking yet.  He has found out that he can get everywhere fast if he crawls, so he doesn't army crawl anymore.
Harrison loves to clap and play pat-a-cake, but his favorite is to watch the chickens in the yard and cluck back at them.  He is really good at mimicking noises.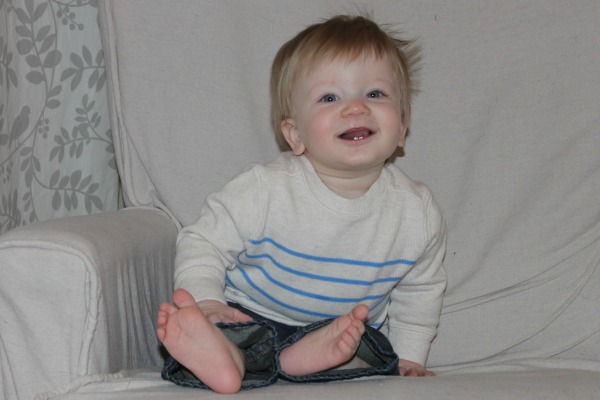 Harrison eats everything and anything but especially loves carrots.  He also goes crazy for green beans, chicken, and bananas.  It's pretty hard to find a food he won't eat.  He still only has 2 teeth, but they seem to get the job done!
Of course, we have some more pictures with Tigger this month.
Next month we will have the final of his monthly pictures!  Our baby is growing up!
Please follow and like us:
---
---
---