---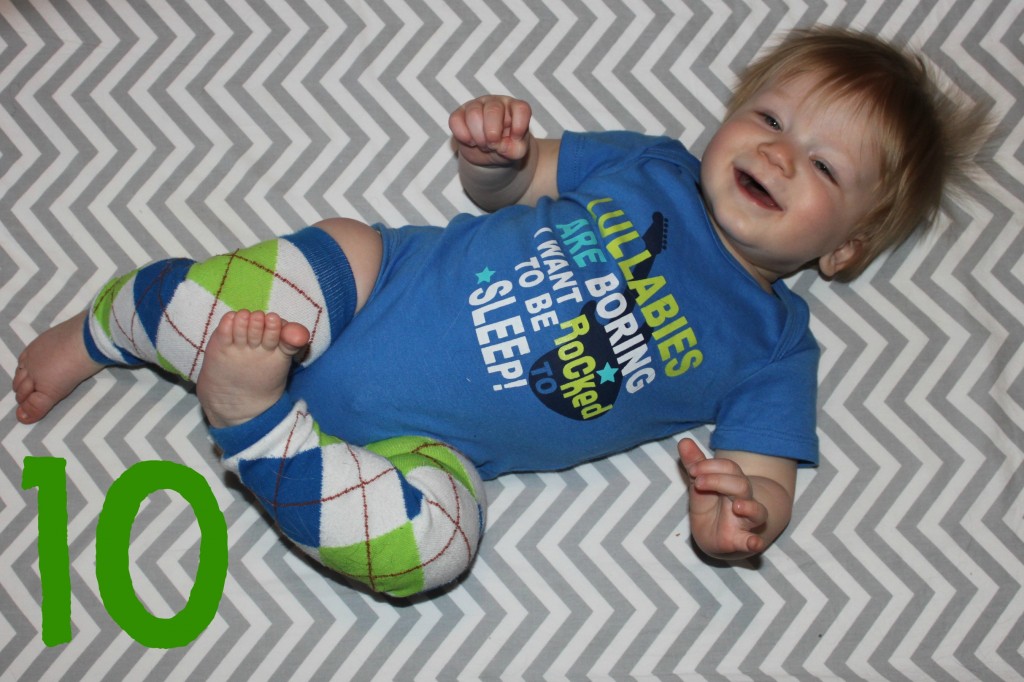 Only 2 months to go until Harrison's first birthday!  He is as smiley as ever and a very happy baby.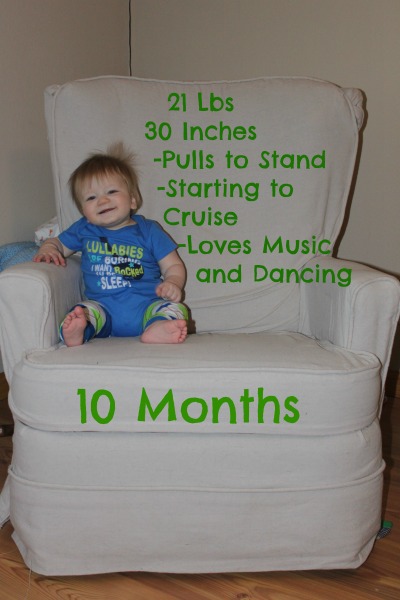 We were a bit concerned about a month ago because Harrison really didn't like to stand, but he has sure figured that out!  He is pulling to stand anywhere he can and cruises around his crib when he should be sleeping.  Life just got extra interesting!
Harrison loves music and is learning to dance.  He has most of his toys figured out and knows how to play his favorite songs…over and over.  We are learning to rotate his toys! haha
As always, I took some pictures with Tigger that really show his personality.
Harrison's hair is starting to get in his eyes, so we scheduled his first haircut!  Maybe after a trim, his hair will lay down a little better.  We will update again soon!
Please follow and like us:
---
---
---