---
We have moved about 30 minutes away from our first home. The new place doesn't have a chicken coop, so we needed to set up something temporary. For a few weeks we left them in their coop and visited to feed and water them every other day. While not ideal, it worked out for a while.
Unfortunately, it got very cold one night and one of our barred rocks didn't roost for the night. We lost her to the cold and knew we needed to move them ASAP.
We set up a temporary coop in our garage.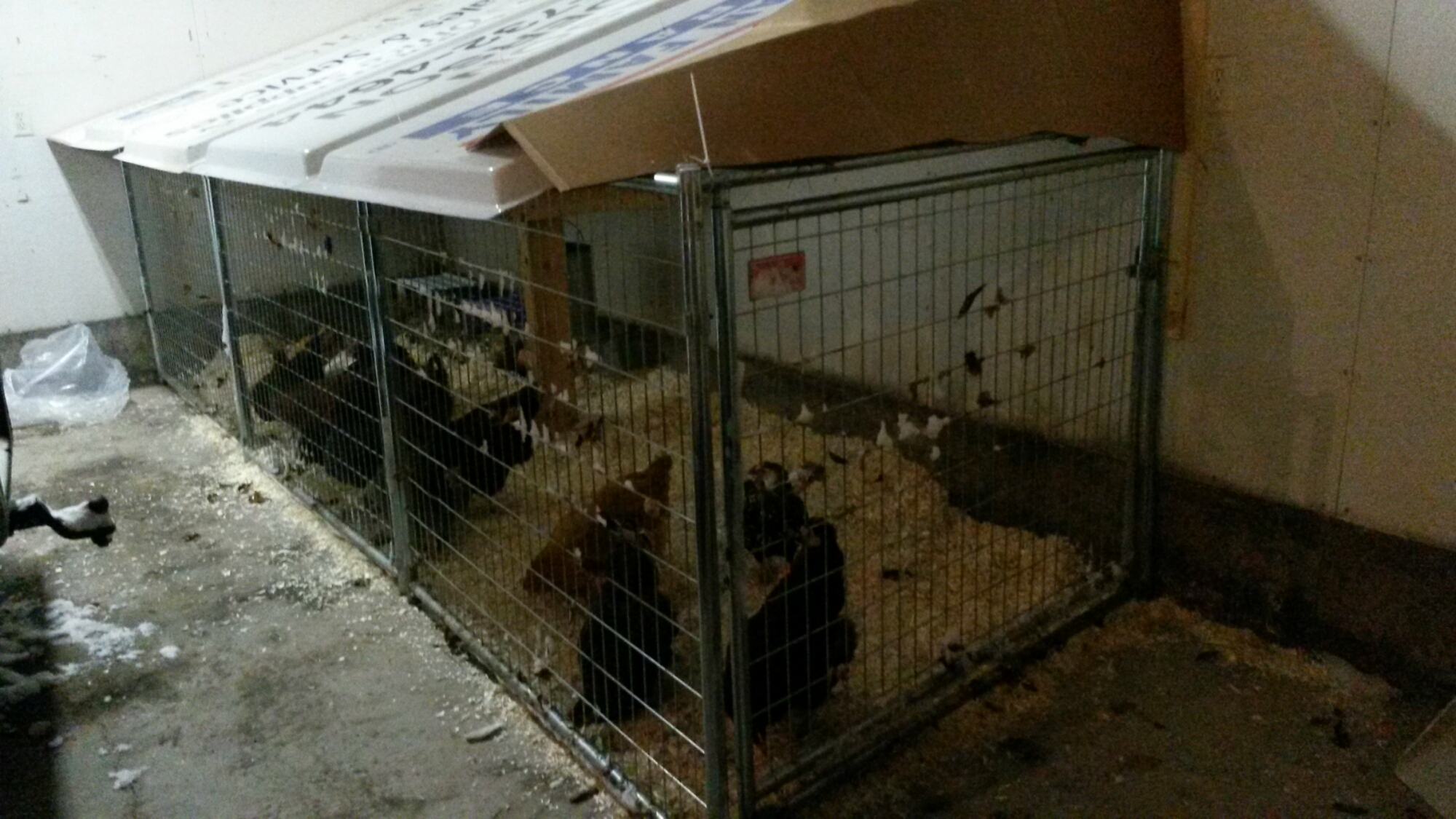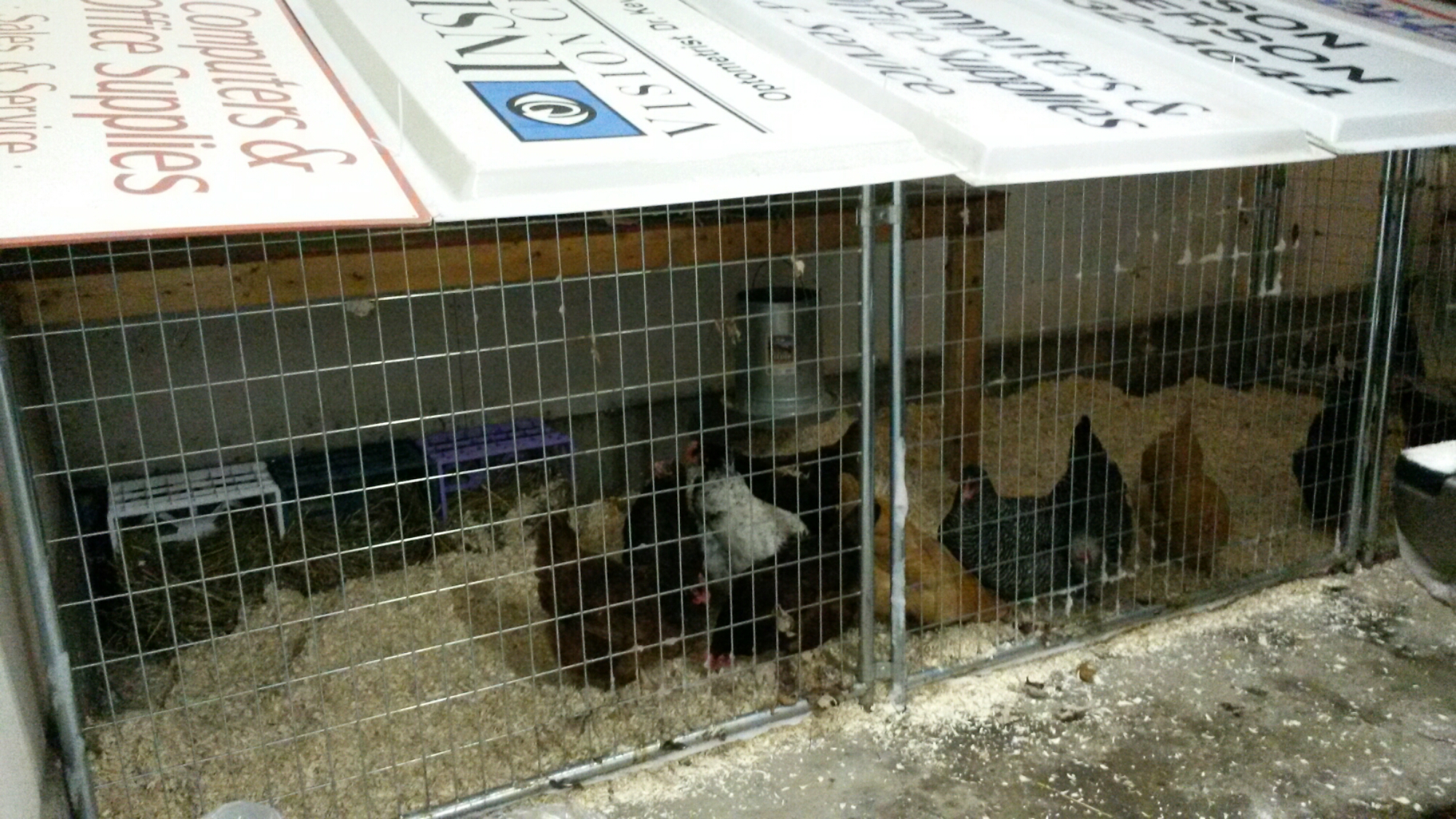 We used a dog kennel and some recycled signs. We put it together around our work bench, which the hens love to roost on.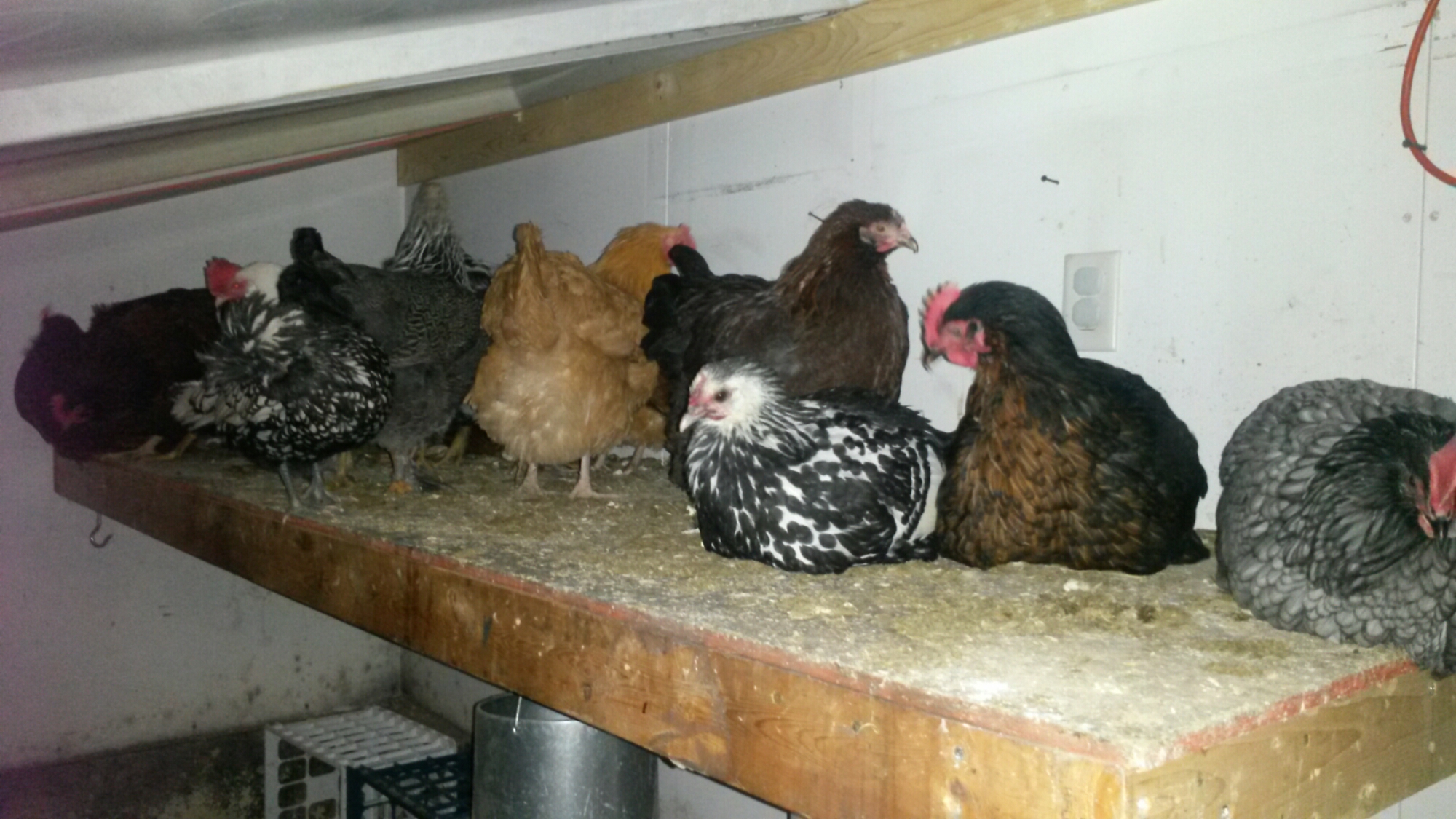 We have some bins for temporary nest boxes until we go back to get our other ones.
I have a very expensive elaborate idea in mind for our permanent coop. Now we just need the snow to melt and the ground to thaw, which should take approximately 3-4 months at this rate. In the meantime, check out my Pinterest board to see my inspiration.
Thanks for reading and stay warm!
Please follow and like us:
---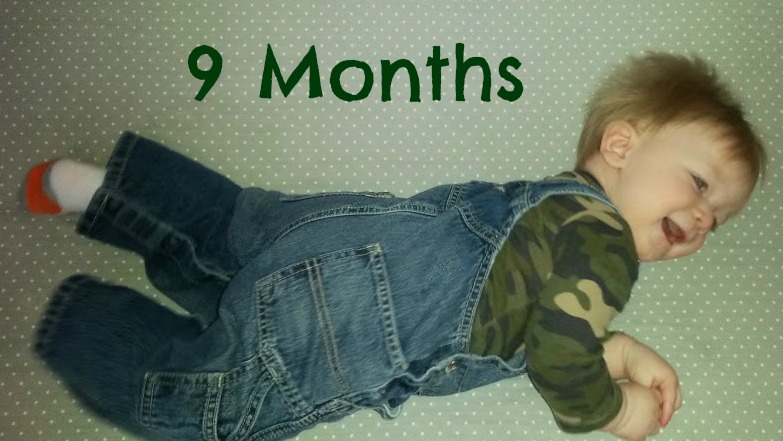 I am a little bit late this month with Harrison's pictures. Between not having a computer and our crazy schedule, it just wasn't happening until today.  It turns out that 9 month babies are incredibly hard to photograph.  Harrison is pretty much a blur these days as he races around the house.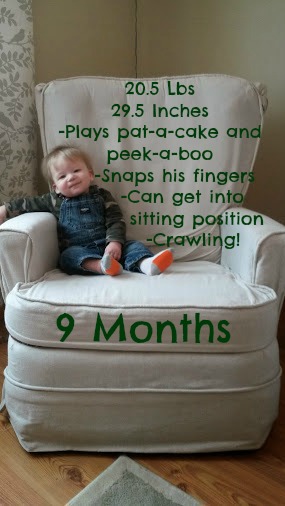 Yesterday Harrison had his 9 month appointment.  Either my scale was off the last couple months, or he isn't putting on much weight, because he weighed in at 20.5 lbs (which is what I got last month). He really seems to be slimming down, but I think that is because he is growing in length so fast.  He is almost 30 inches already!
Harrison has been learning new skills so fast lately.  He has learned to crawl, but still prefers to army crawl.  He can also get into a sitting position on his own now.  The other day Harrison was sitting in his highchair and he started to snap his fingers at me!  He loves to play peek-a-boo with anything he can get his hands on and he is constantly clapping for pat-a-cake.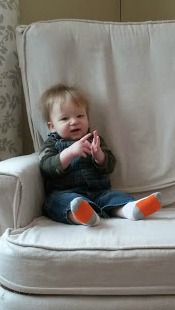 He is definitely a social boy. He says mama, dada, buh-bye, dog, and good.  He waves when people leave the room and seems to be picking up on new sounds all the time.  It is amazing how fast babies can learn.  He especially likes to fake cough when he hears someone cough and he likes to scream in high pitch voices, espcially when his mama is on the phone.
I can't believe how fast my baby is growing.  Harrison is so much bigger than Tigger now.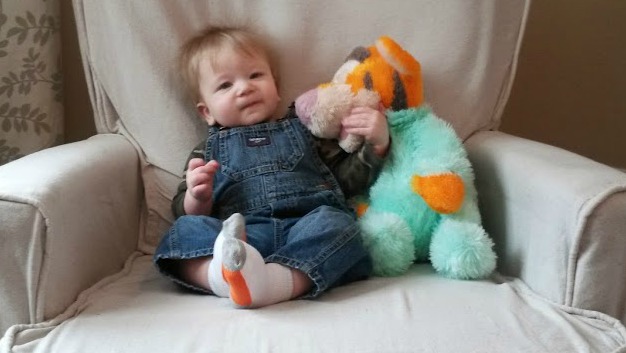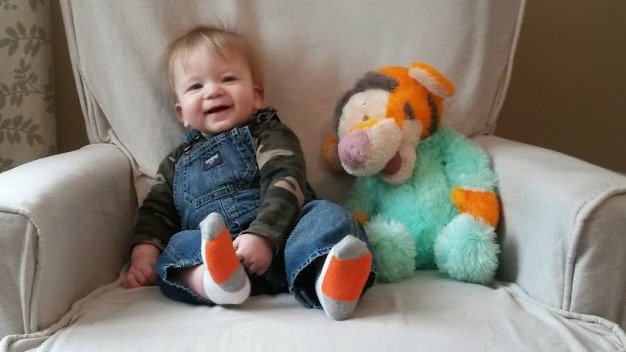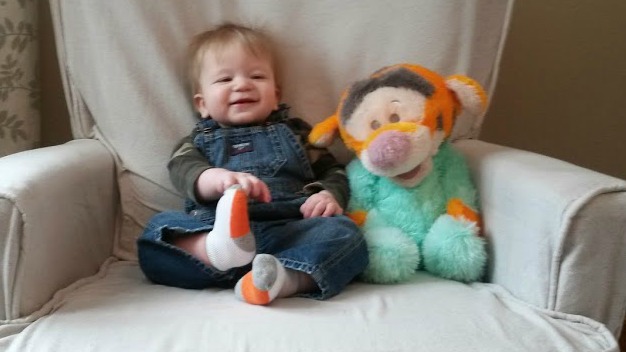 Harrison is such a happy boy and we are so lucky to be his parents.  Now, if we could just get him to stop growing and stay little forever!  Don't forget to check back next month for more pictures and see his previous pictures in the meantime! Thanks for reading!
Please follow and like us:
---
*This will be my first post written on mobile, so bear with me please*
We are finally getting settled into our new place! We have a lot to do yet, but I wanted to give a little preview.
We purchased a new home in January situated in 10 acres in northern Wisconsin. The house was built in 1999 and is 2500 sq ft. The house also has a basement, attached garage, and a detached garage! The house was a forclosure and we got a great deal.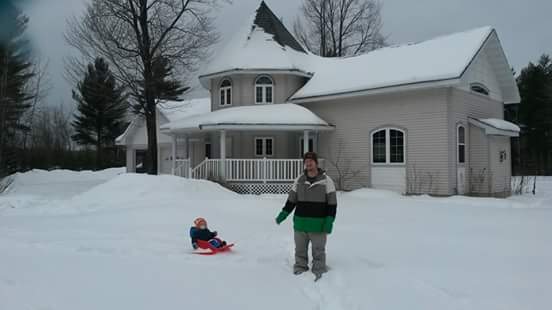 We haven't done much other than some painting and unpacking. We have an open concept living and dining room that we haven't changed anything in.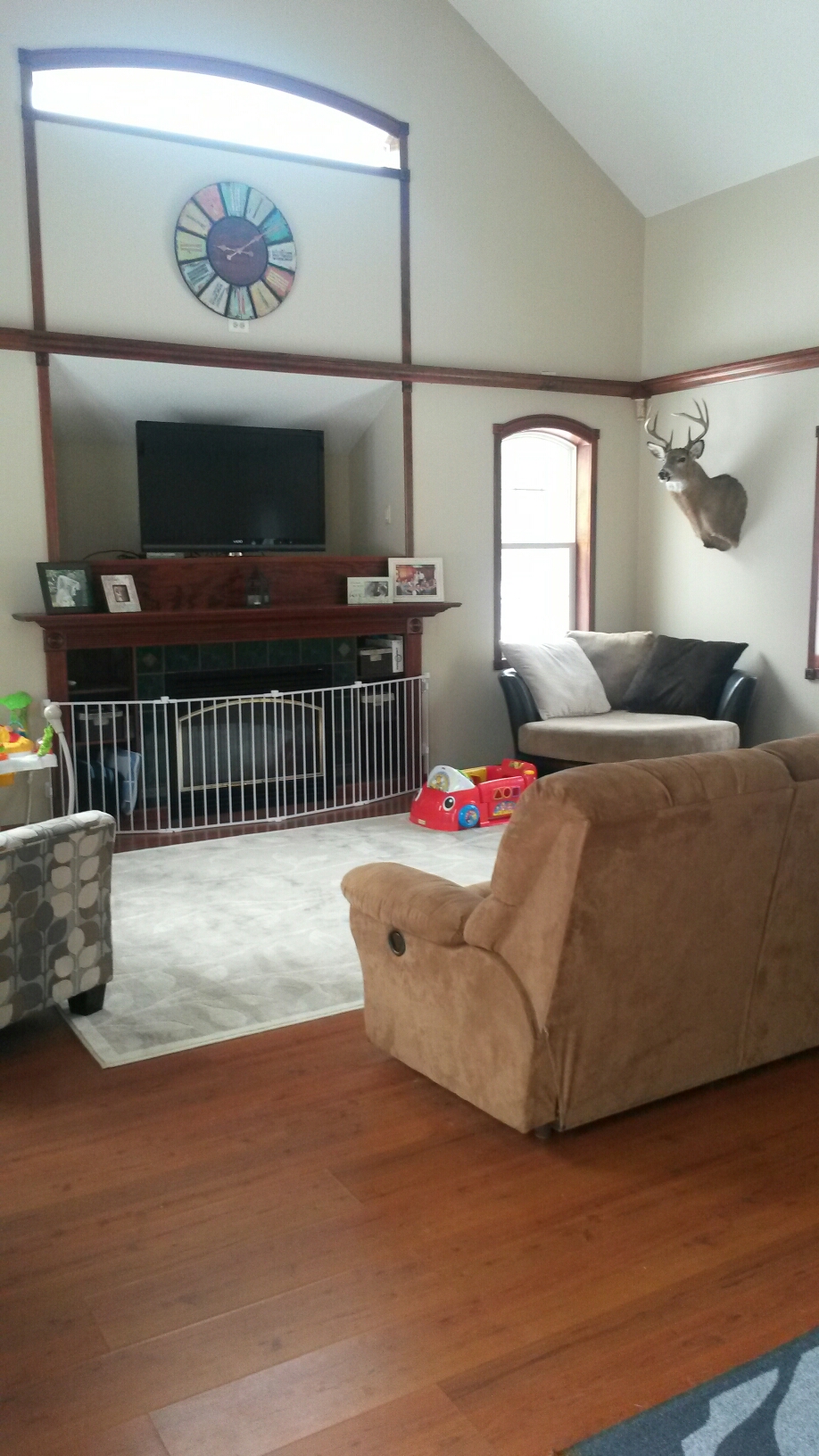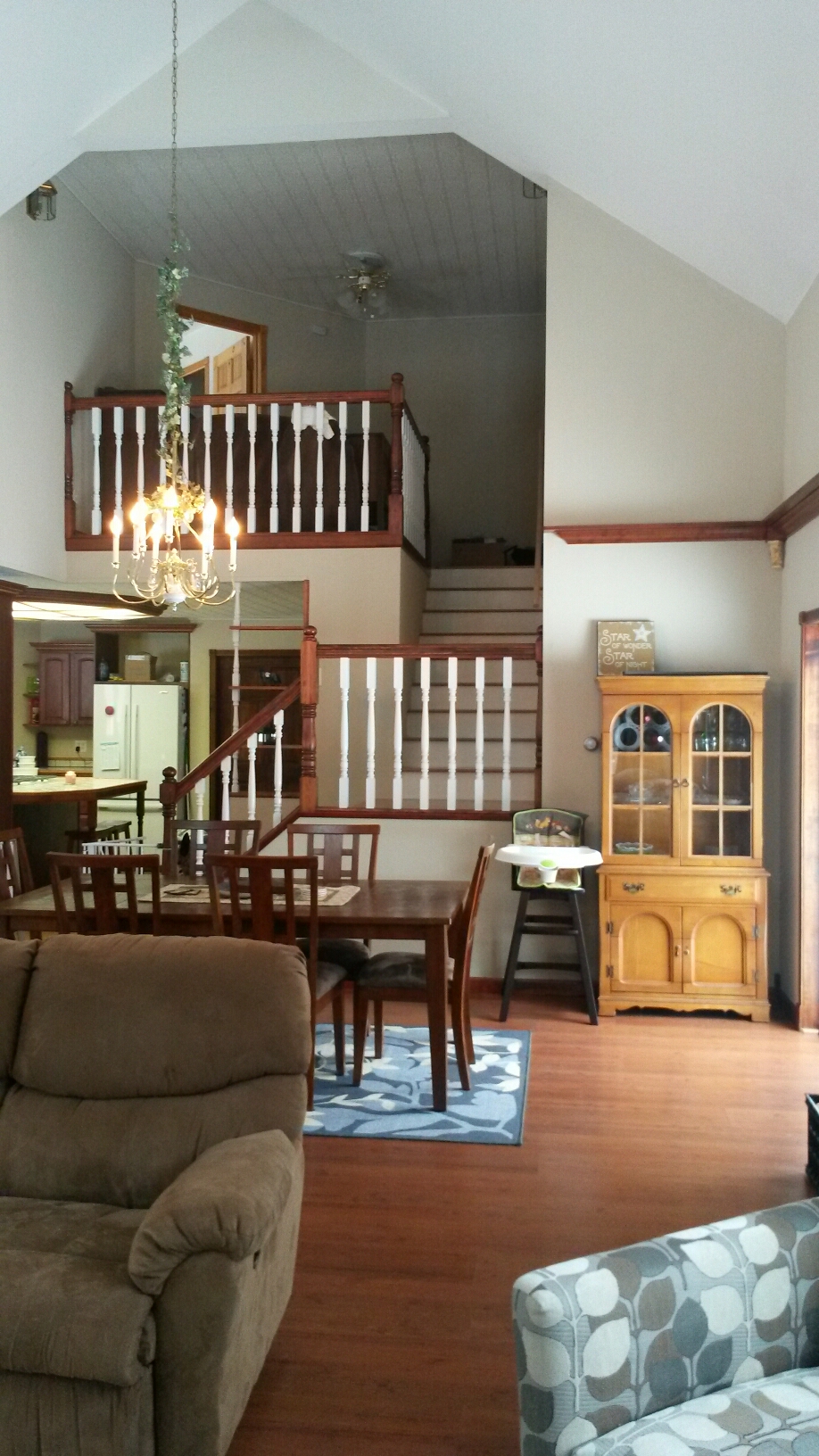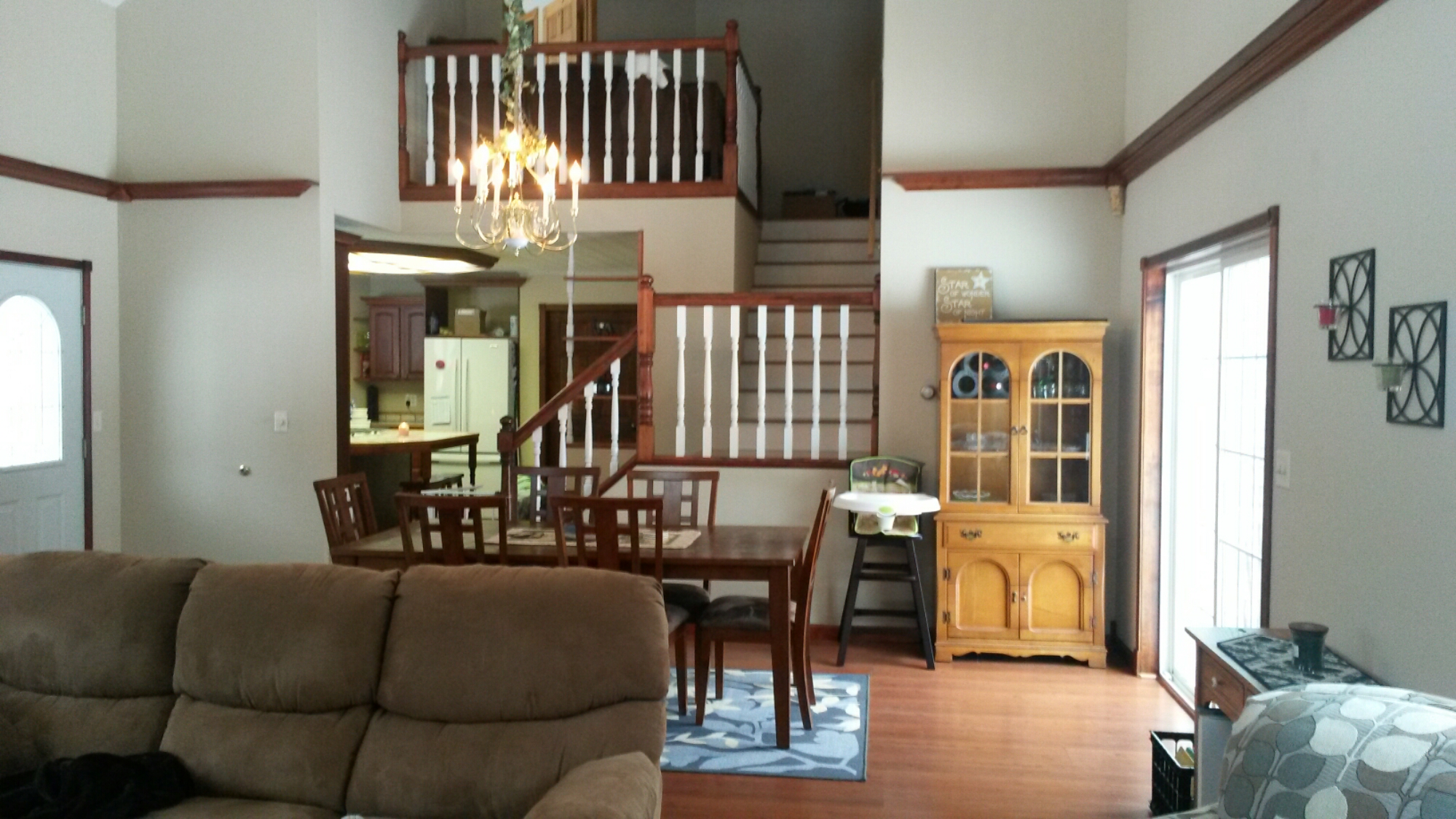 The kitchen is huge compared to our first house, but we had no problem filling it right up. The gas range is amazing and I love having a place to display my Fiestaware.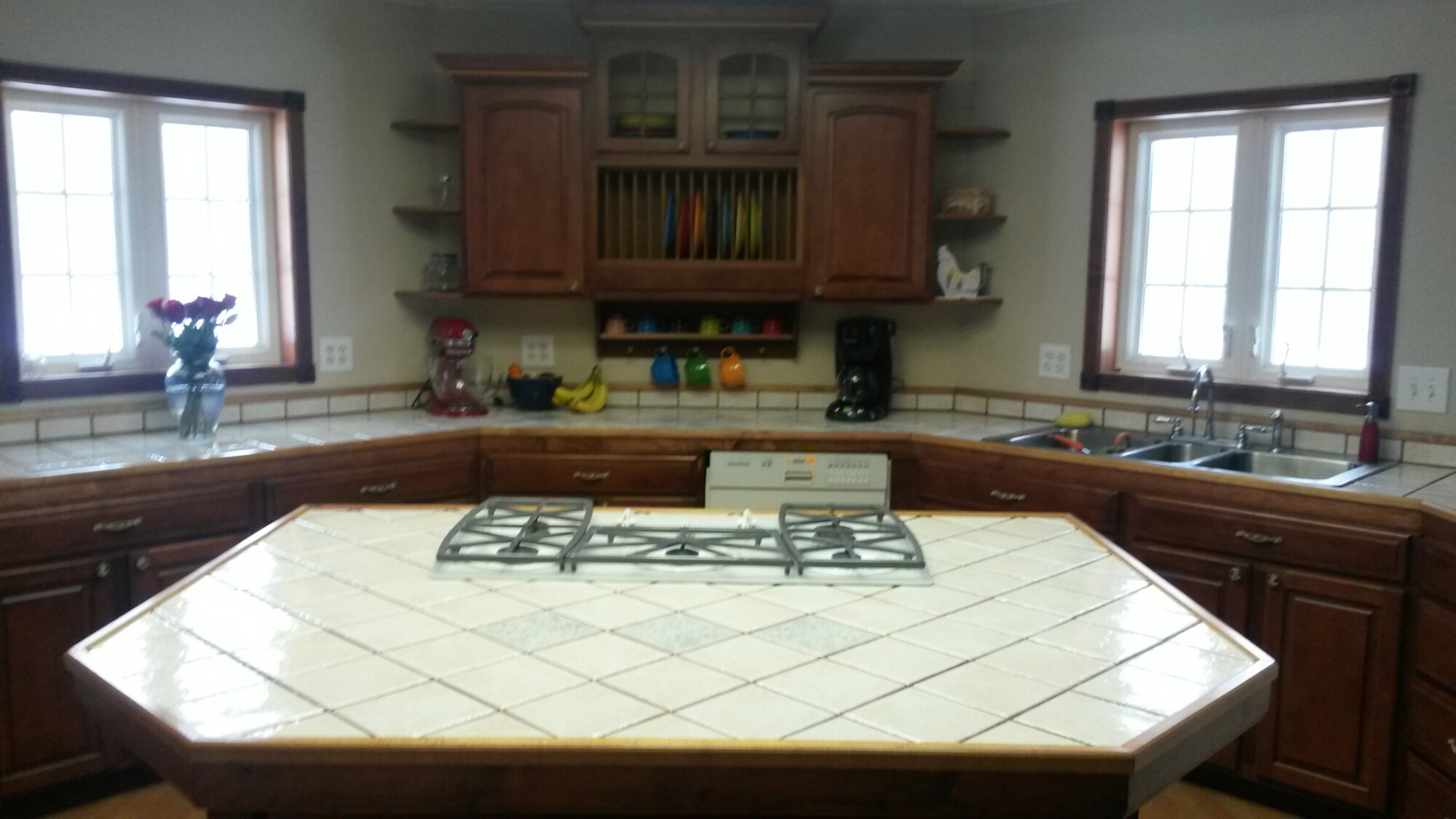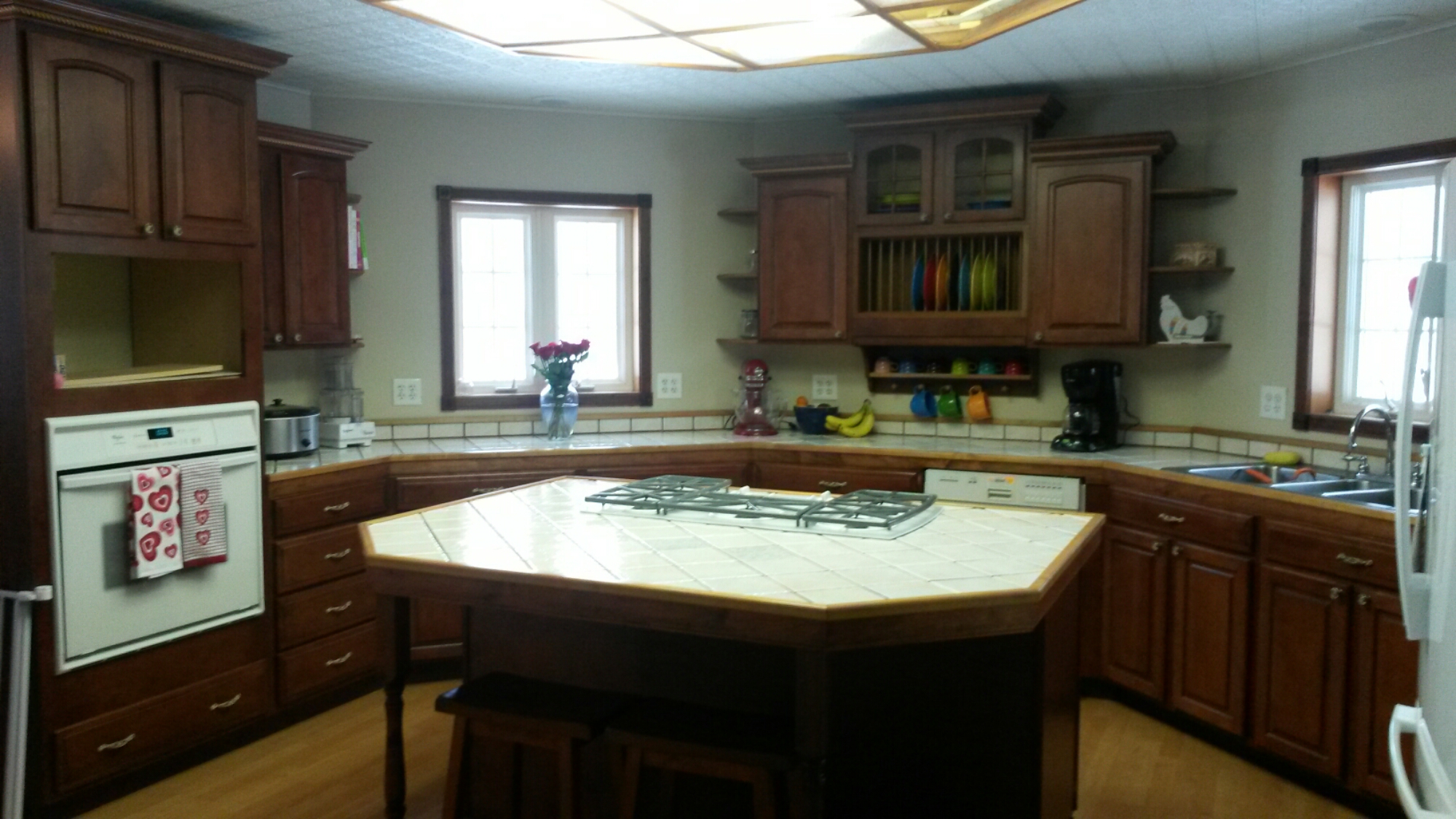 We painted our master bedroom a lavender color with a darker purple accent wall. I am currently working on a farmhouse bed to put in this room.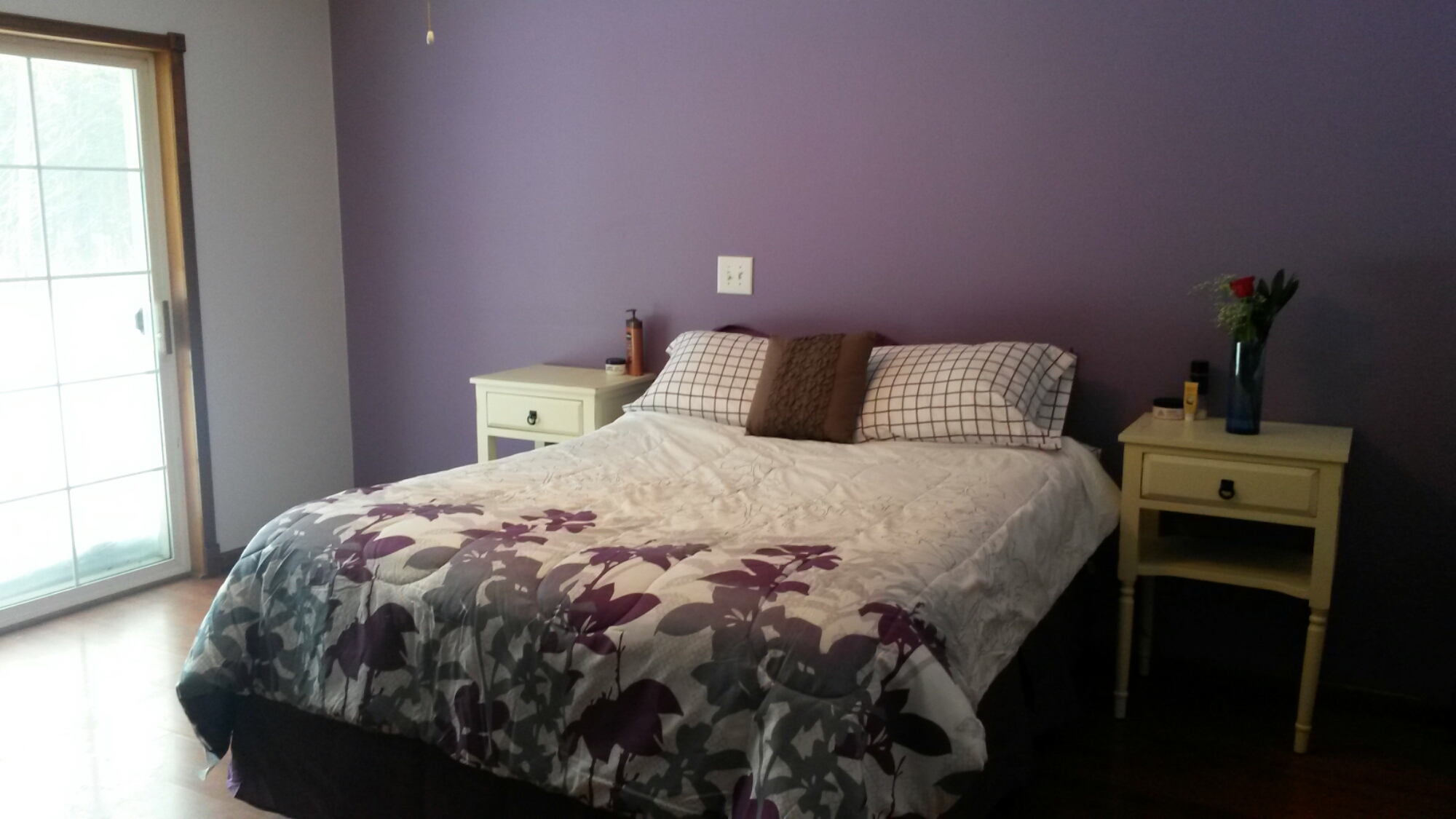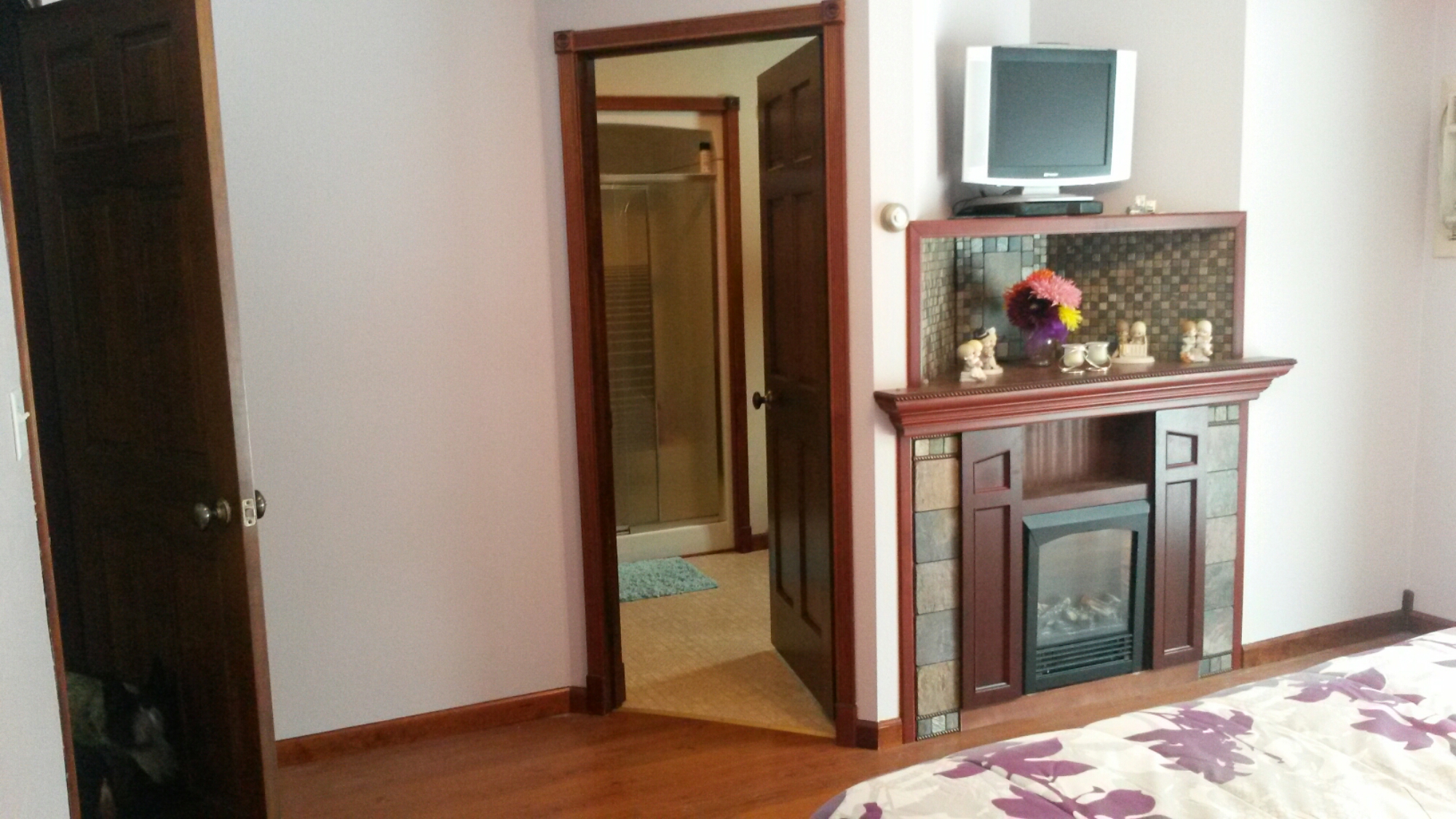 We have left the attached master bath alone so far, but I foresee some work in here.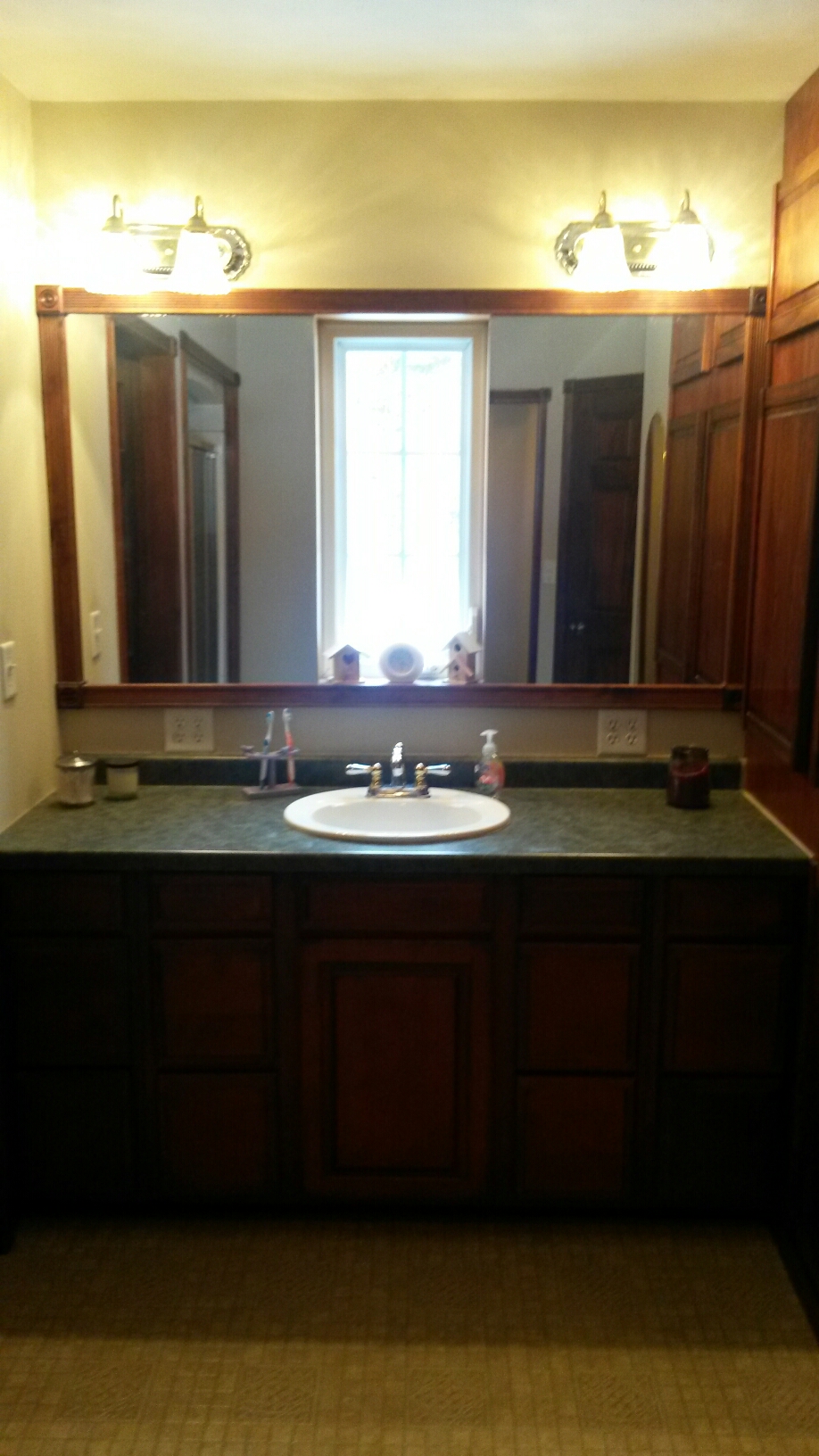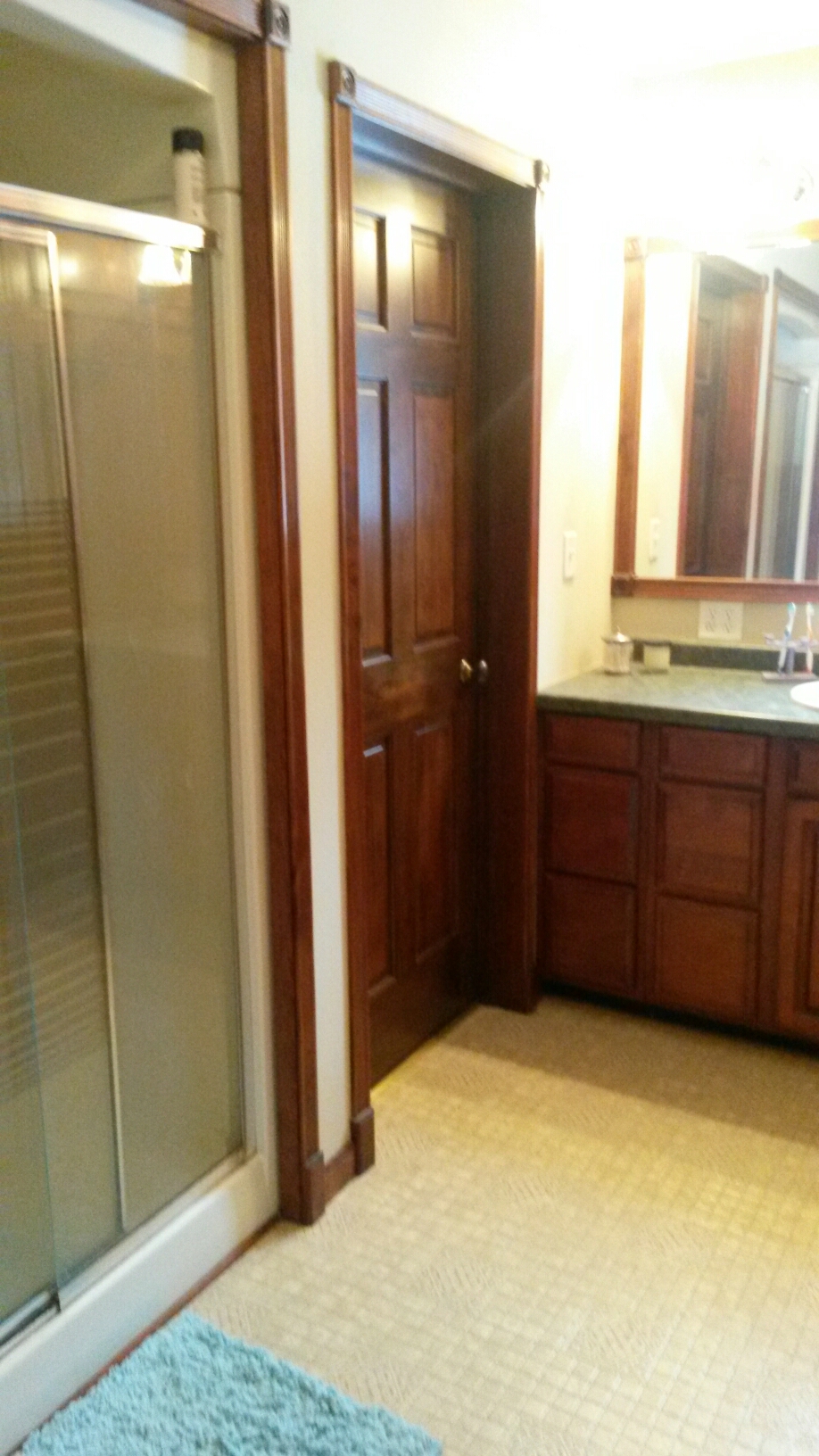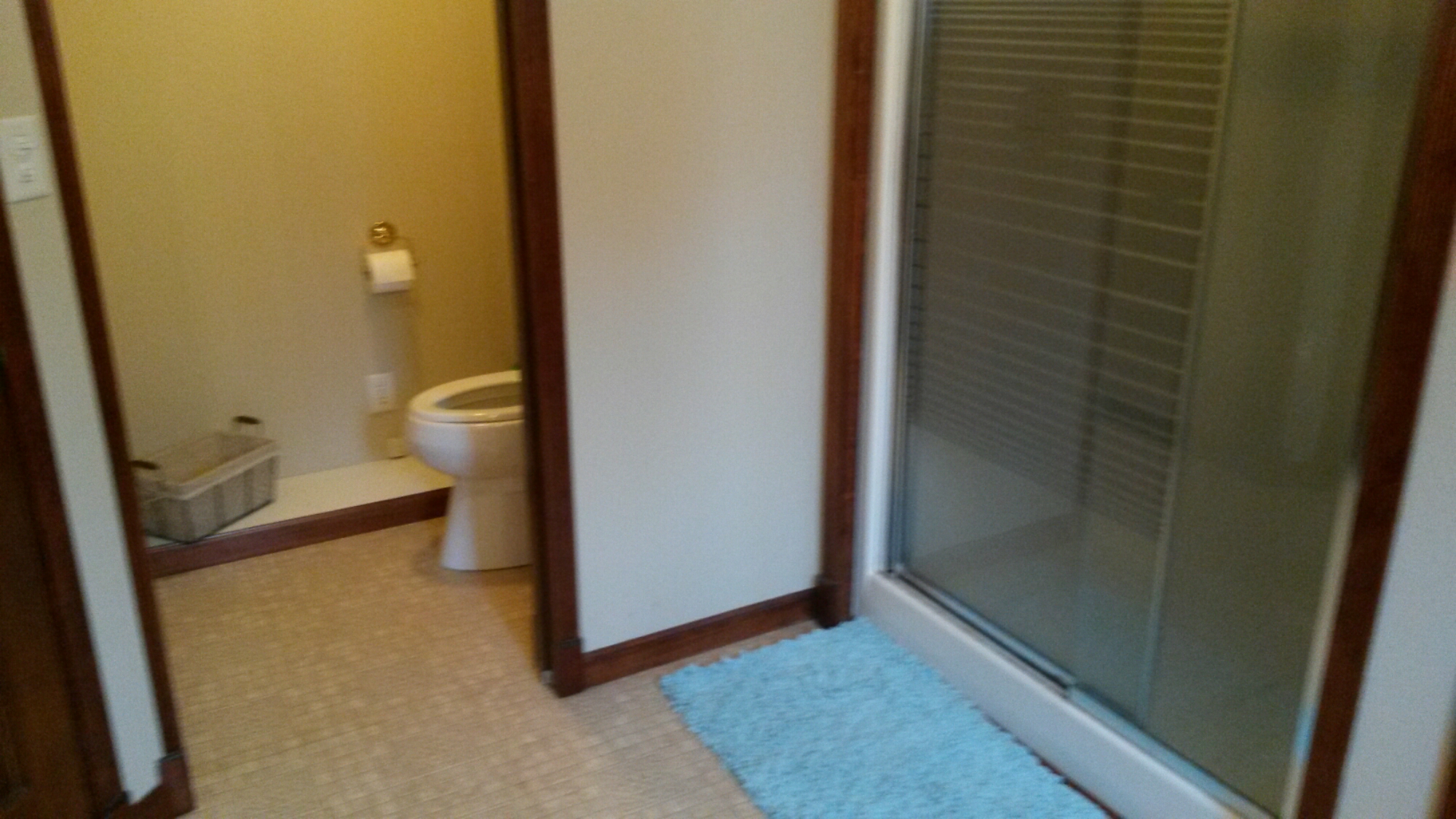 Harrison's room also got a bit of paint. I added an orange stripe and his name in the wall. Everything else is from his old nursery.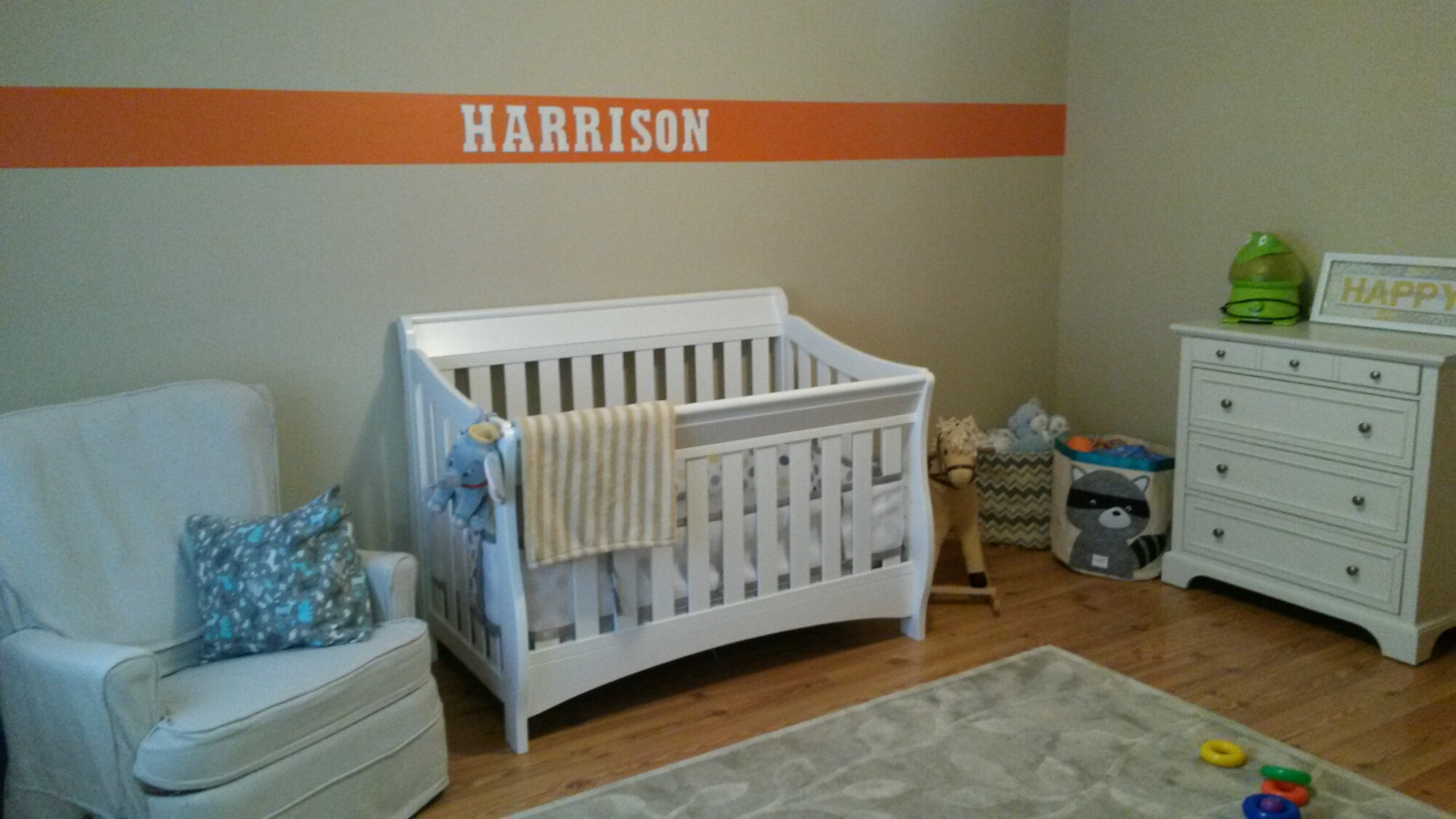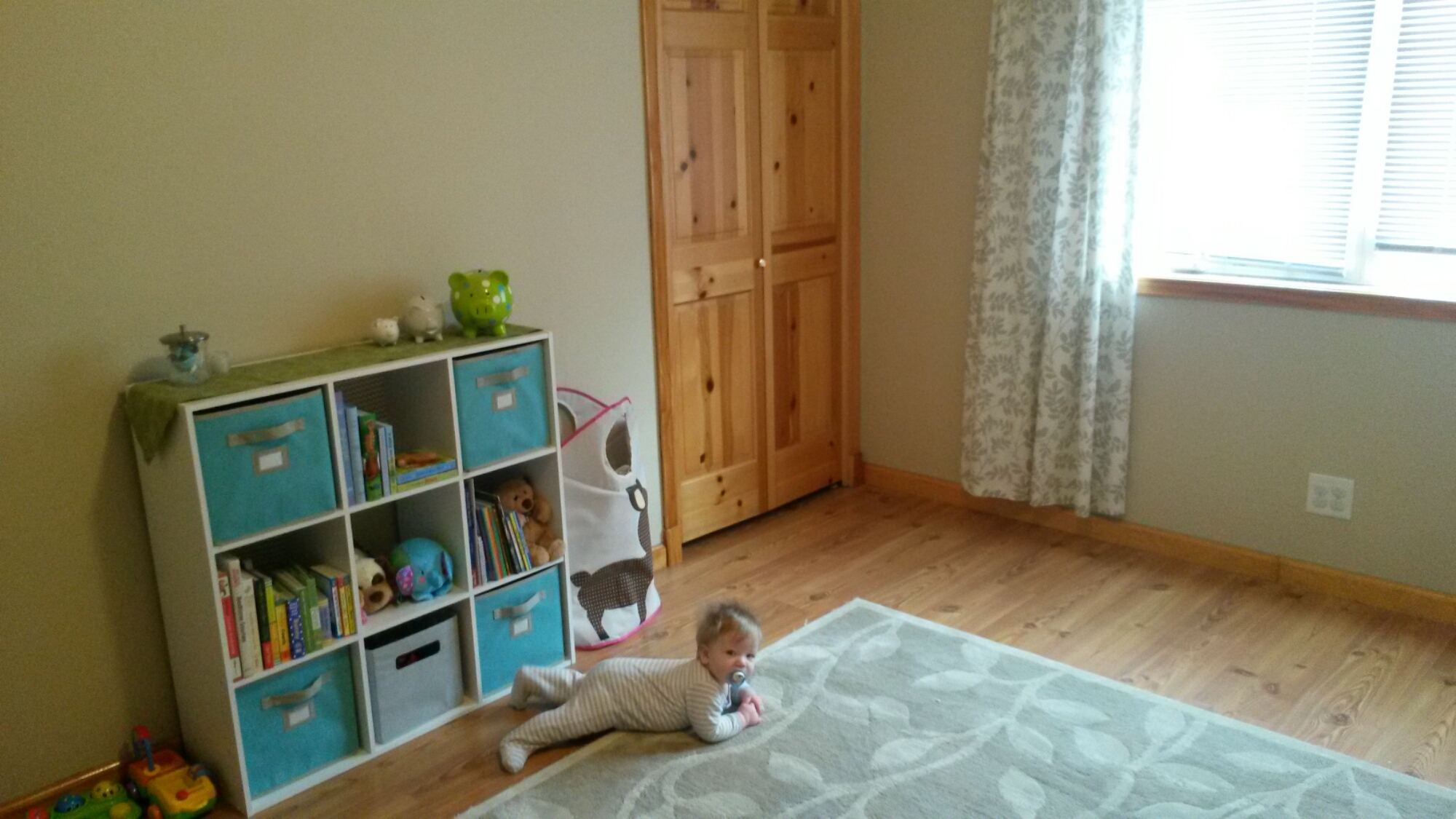 Lastly, I am working on painting the guest bedroom. It's hard to paint with a little one in the house!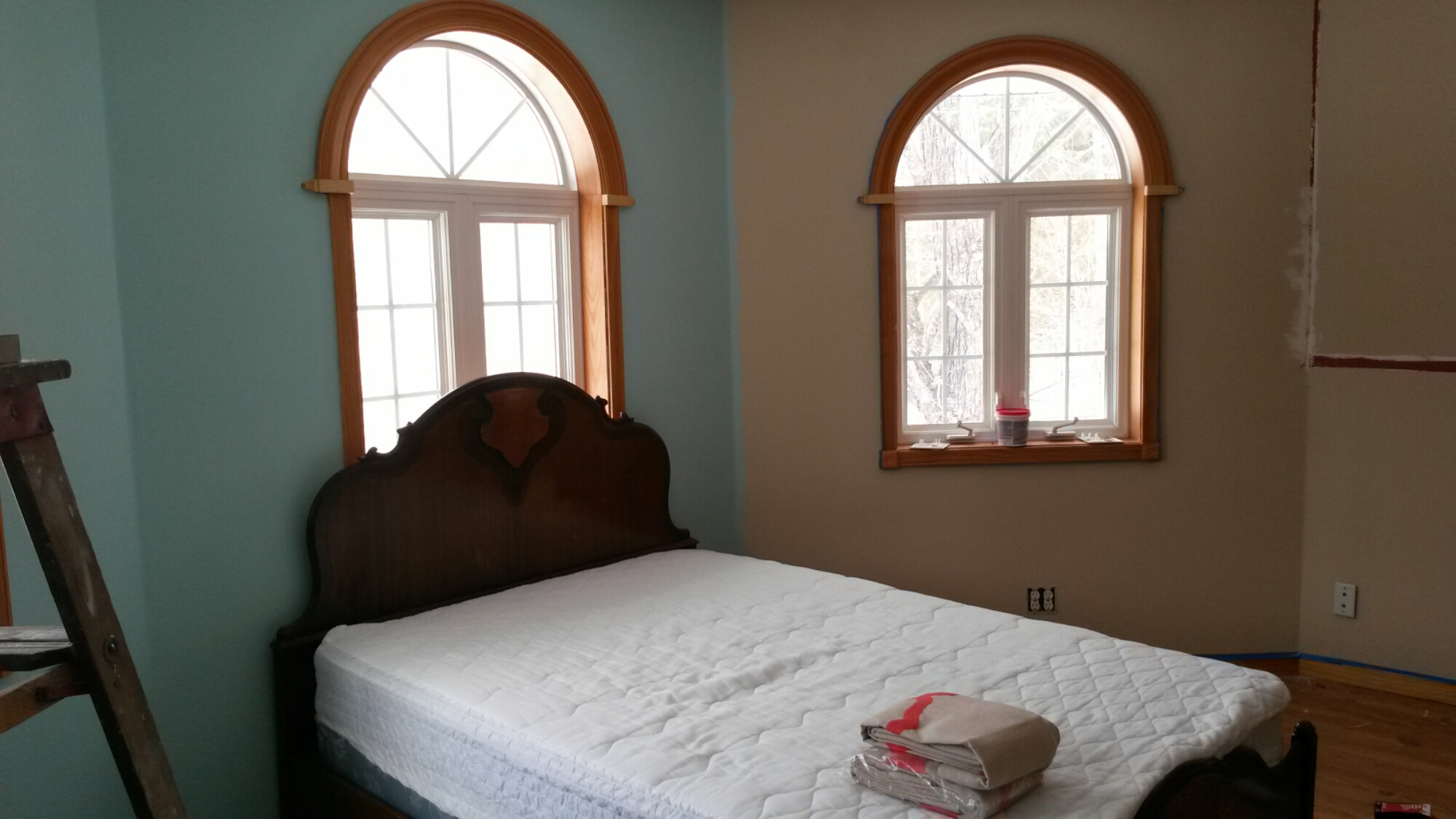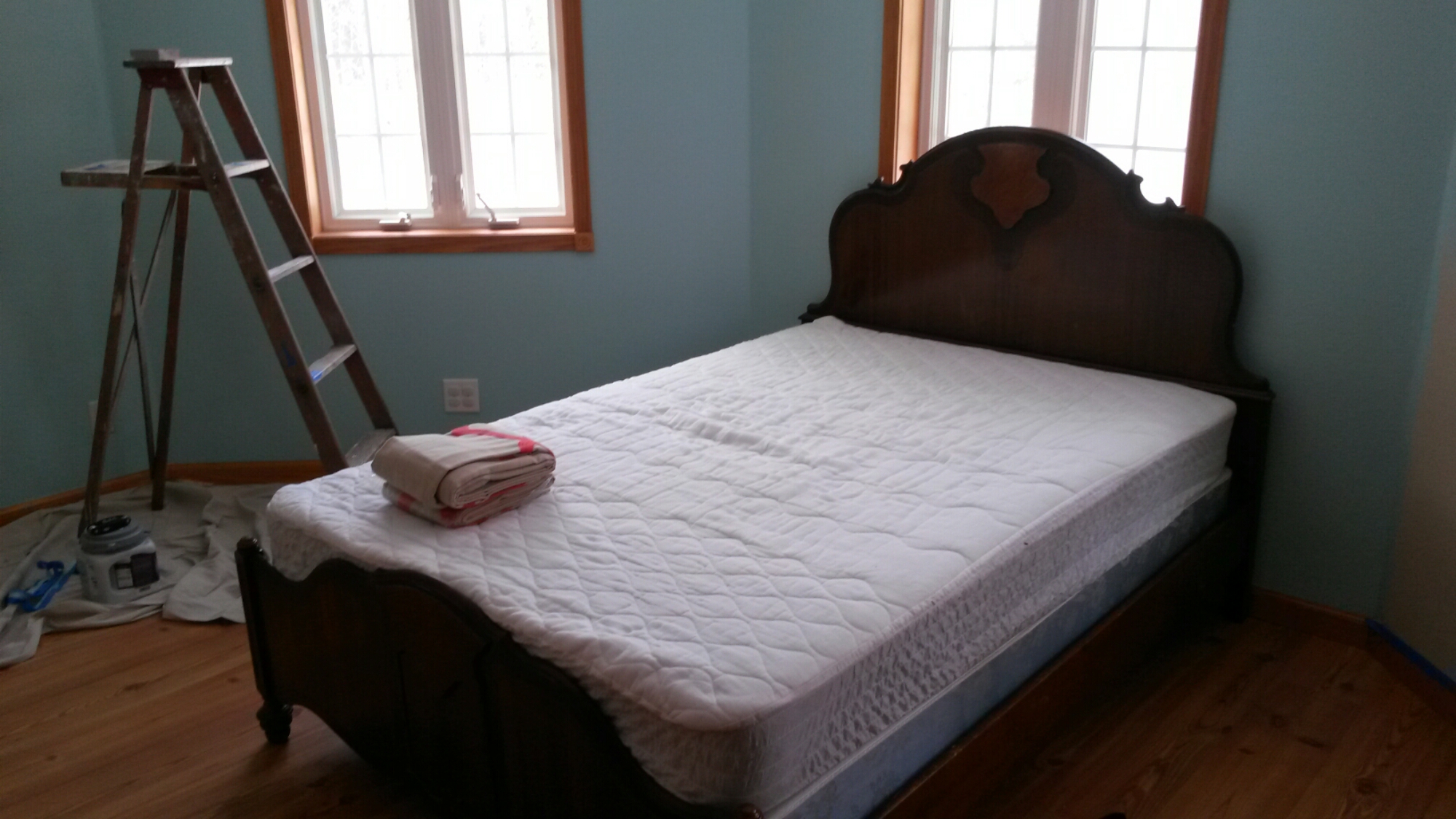 There are also 2 more bathrooms, an office, and 2 bonus rooms. They are currently empty or being used for storage, so those pictures will have to wait for now. I hope you enjoyed our house tour and look forward to posting more updates.
We will also be finishing our first house in preparation to sell, so look out for more updates there!
Please follow and like us:
---
---
---