---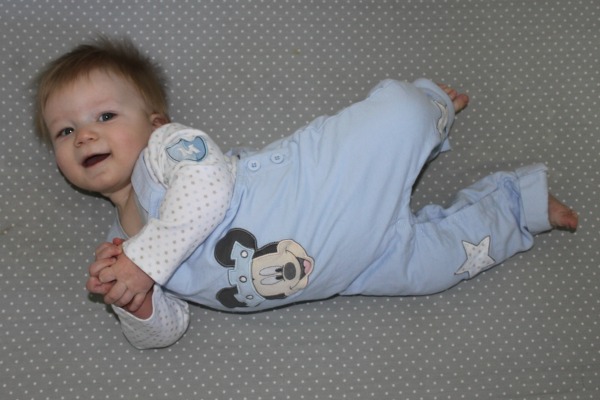 Harrison is 8 months old today! Time flies!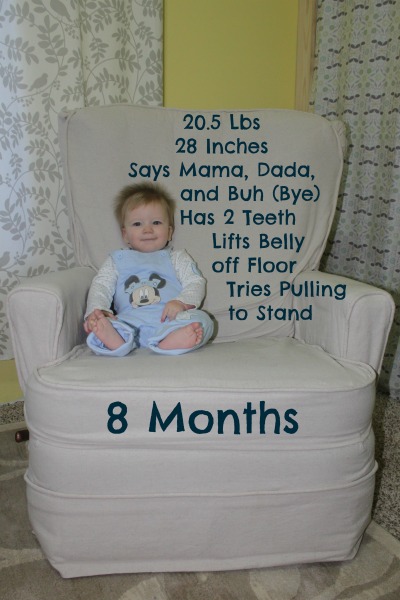 He is working so hard on his new skills lately. He is so close to crawling!  He picks his belly off the floor and rocks back and forth, but hasn't crawled yet.  He also pulls up on bins and boxes that are small enough for him to reach easily.  He stands really well while holding furniture if you set him up.  He is very talkative and has started saying Dada and buh-buh when waving.  Waving is his favorite thing.  If you wave at him with excitement, he will even give you the double wave.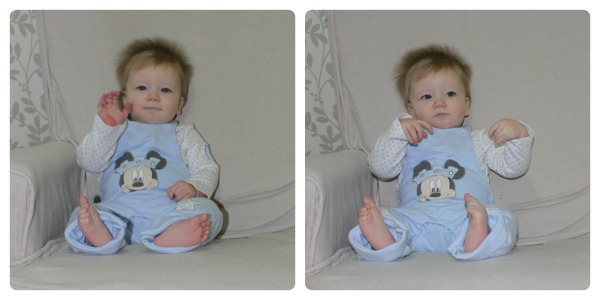 I swear he gets cuter every day.  He is growing so much, especially his feet and that crazy hair!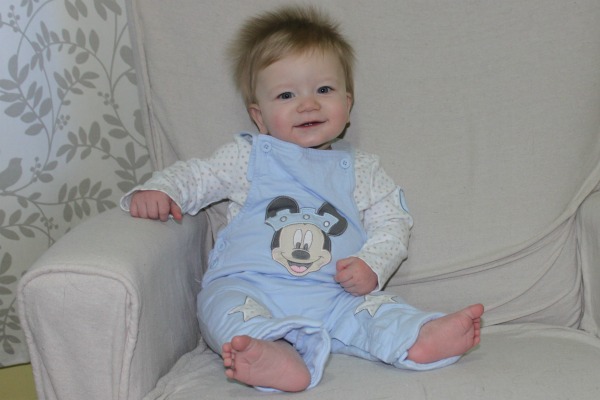 He is such a character and so silly.  Here are the Tigger pictures!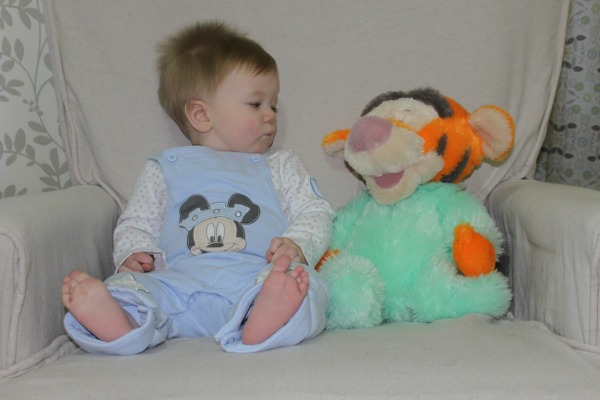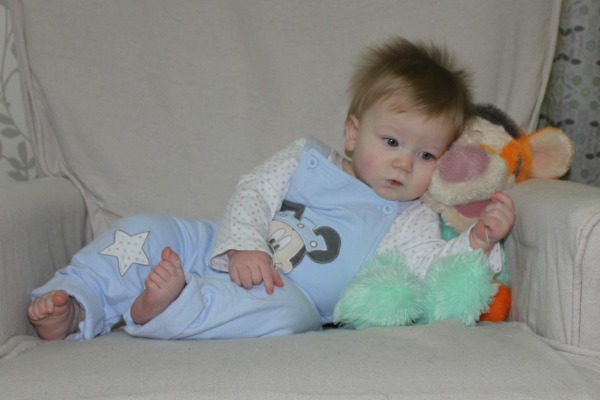 Make sure you check out his other monthly pictures and follow us on Facebook!
Please follow and like us:
---
---
---