---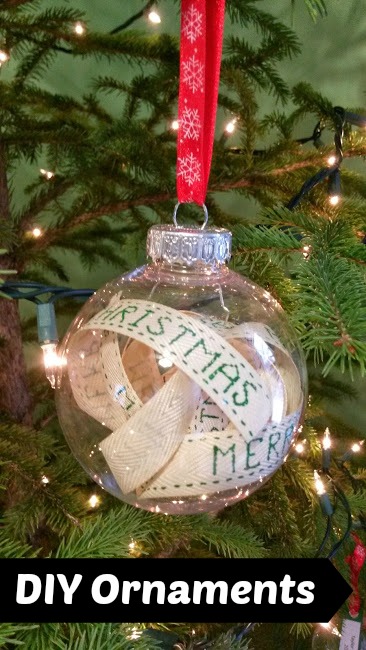 This year while celebrating Christmas in July with family, we bought a package of DIY ornaments on Amazon (like these).  They split in half so you can put anything you want inside.  We stopped at Hobby Lobby and got all sorts of Christmas themed items to put inside.  Everyone at the reunion was able to make anything they wanted.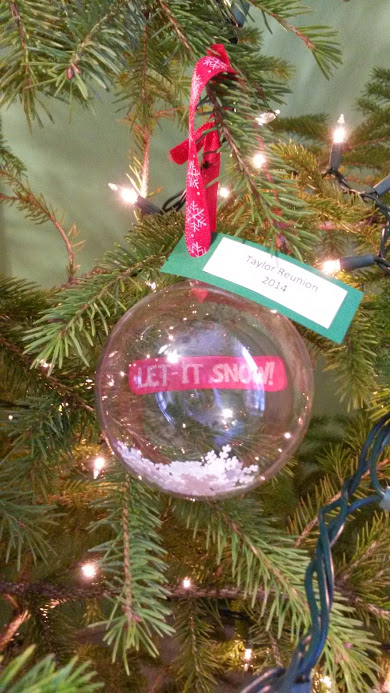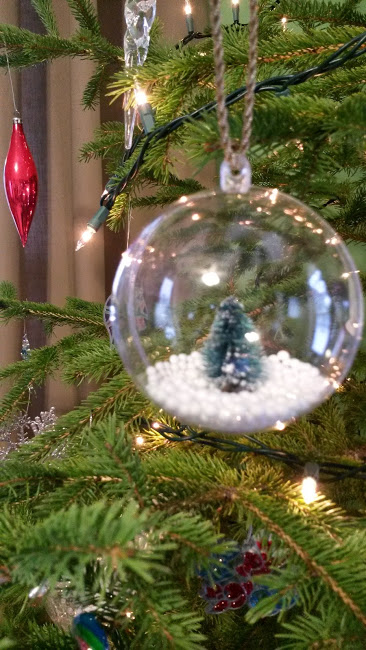 At Hobby Lobby they also had bigger ornaments with wide tops on them that you can put ribbon or smaller items into.  I love this Merry Christmas ribbon.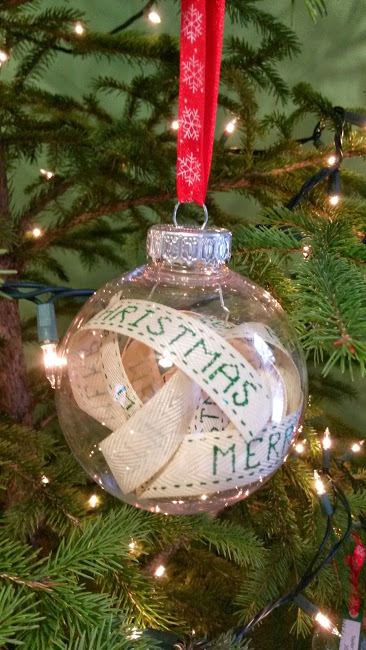 After seeing the idea on Pinterest, I wanted to make one with Harrison's hat from the hospital and hospital bracelet.  I couldn't track down the original blog/author, but I love the idea.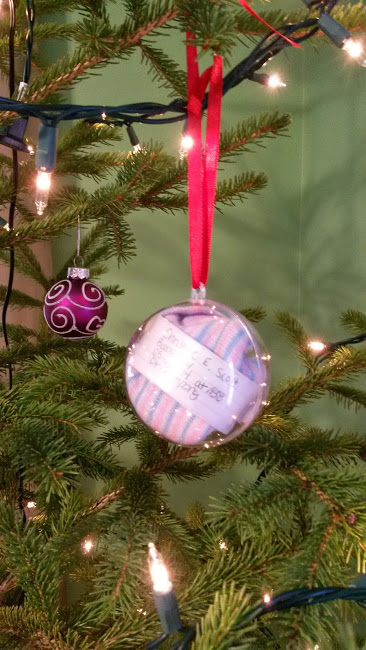 So this year our tree has many new additions.  What would you put inside your fillable ornament?
Thanks for reading!
Please follow and like us:
---
We asked Harrison to stop growing, but he said no, so here we are again one month older and a whole lot bigger (especially the hair).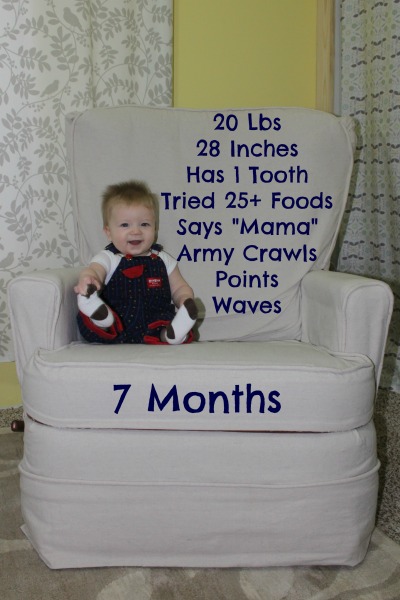 This month Harrison decided he wanted to learn everything.  He is curious and getting into everything!  He also loves to wave, point, roll, and eat, eat, eat.  He isn't crawling yet, but he is working on his army crawl.  He legs spend most of the time in the air, but he's getting there.
We are so lucky to have an easy going and happy baby.  He loves to smile and loves meeting new people.  He is also getting better in the car, which is great since we travel so much. In fact, we went to Chicago this month and visited the aquarium.  He loved it!
Here are a few pictures of our fun-loving baby with his friend Tigger: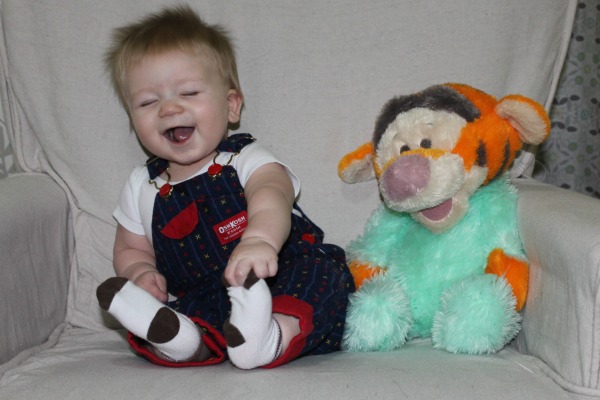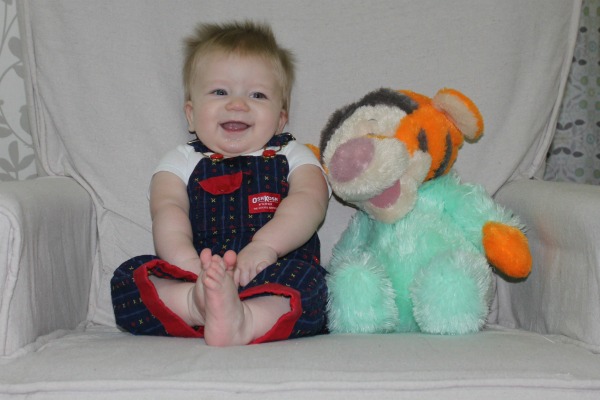 I look forward to taking these pictures every month and seeing the changes.  Check out our Family category for even more great pictures.  Thanks for reading!
Please follow and like us:
---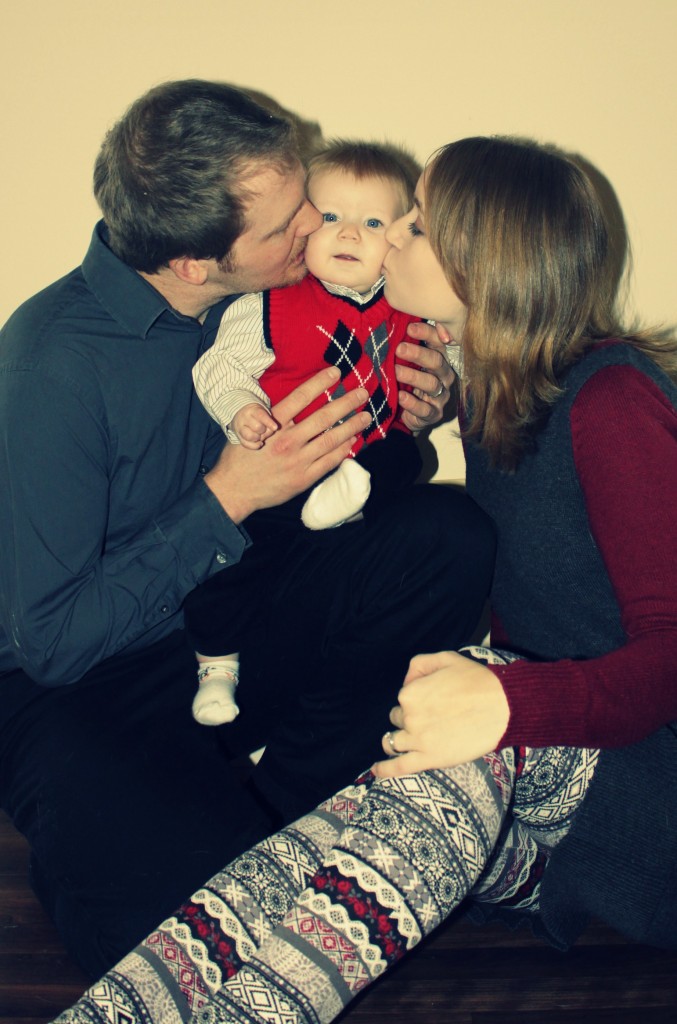 I have finally finished taking and editing our Christmas photos.  I am lucky to have a baby that loves to ham it up for the camera!  In fact, this family photo was taken with a tripod and Harrison looked right at the camera.  It's easy to get great pictures of him, because he does all of the work.  I don't have any background in photography, but I think these pictures will be great keepsakes when our little guy is all grown up.
Harrison loves the blue, silver, and purple ornaments we have on our tree.  We let him play with one for a bit and got some great shots.  Our ornaments are not glass and we watched him very carefully.  He did great!
We also tried to get some night time shots.  There is some cool light effects, but his Santa outfit was a bit dark.
Overall, I am so happy with the way the Christmas photos turned out!  I will be posting a few more pictures to my Facebook page in the coming weeks, so "Like" The Design Eye to stay updated.  Thanks for reading!
Please follow and like us:
---
---
---