---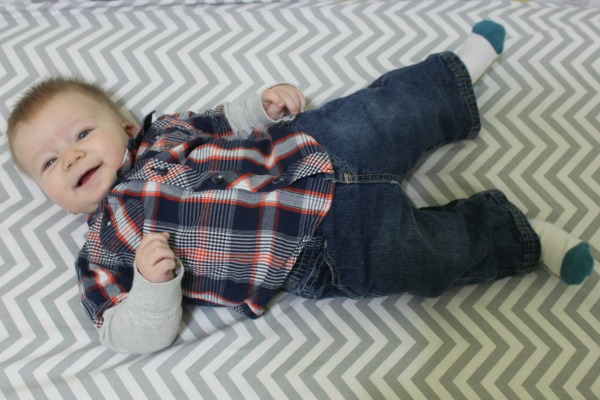 It's that time again!  Our cutie has turned another month older.  Every day he seems to learn something new and surprises me.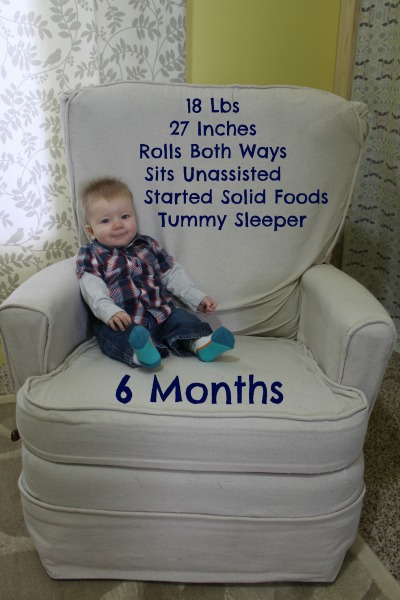 Harrison started rolling front to back at 6 weeks but took his sweet time learning to go the other way.  Now he is unstoppable!  He rolls all over and is sitting up longer every day.
We started solid foods with him this month and are doing Baby Led Weaning (BLW). The basic concept of BLW is to give large pieces of soft foods and allow the baby to feed themselves.  We have tried avocado, broccoli (not a hit), sweet potato and apples.  Next we will try chicken, bananas, and carrots.  We roast or stream the fruit or vegetable and let him decide how much to eat.  BLW has shown to have a reduced chance of choking because the baby is in control.  Harrison can eat whatever we are eating with our dinner and we don't have to mess with purees.  If you are interested, I highly suggest reading Baby Led Weaning by Gil Rapley.  Broccoli was not a hit, as you can see in this video.  He did love the sweet potato and steamed apples though!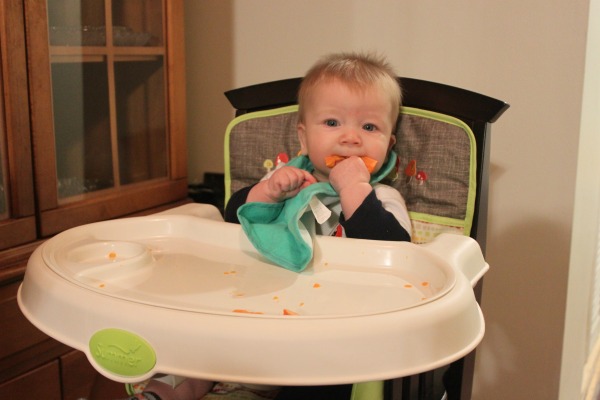 As always, the Tigger pictures!
We are so lucky to have such a happy baby.  Now if we could just get him to nap!
Thanks for reading! Check back next month for more updates and check out our previous months to get caught up!
Please follow and like us:
---
---
---