---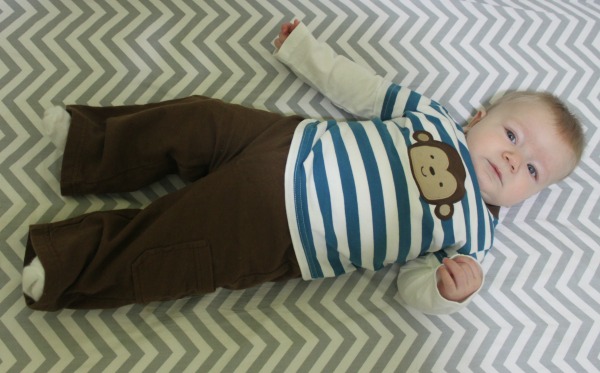 Harrison is another month older…please pass the tissues.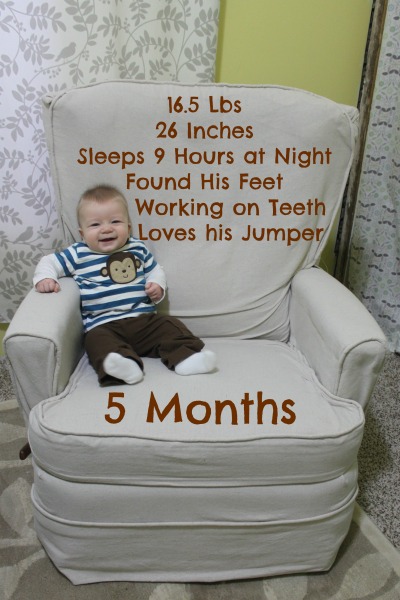 What Harrison has learned:
1.  Sleep is good.
2.  Teething sucks.
3.  You can pull your socks off.
4.  It drives Mommy crazy when laugh at her while she tries to get you to nap.
What Mommy has learned:
1.  Taking pictures of a teething 5 month old is impossible.  Itsy bitsy spider will only get you 1 smile.
2.  Babies grow way too fast.
I have a feeling the more he moves, the harder these pictures will get.  Next time I will have to get Ryan's help for sure.  Don't forget to check out his previous month's photos if you missed them.  Thanks for reading!
Please follow and like us:
---
---
---