---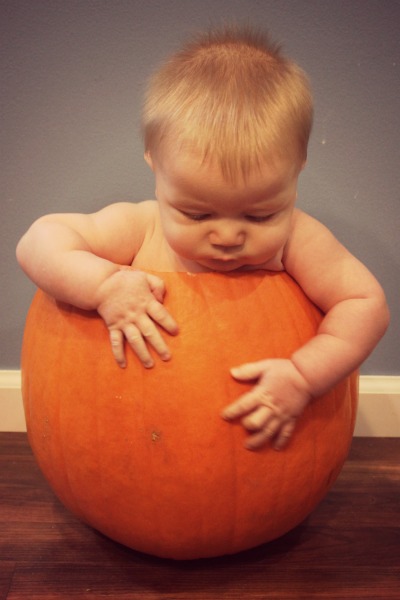 Who doesn't love a baby in a pumpkin?  I can't get enough of these cute Halloween pictures.  Pinterest is killing me!  We decided to give it a try.  Harrison was definitely curious about the pumpkin and his patience didn't last too long, but we got some great pictures.
We started out with his Halloween onsie on, but had to get some naked pictures too!
We made sure to keep the pumpkin inside for a couple of days so it wouldn't be too cold.  He didn't seem to mind it too much, but he got a nice warm bath afterwards, which is his favorite.  Thanks for reading!
Please follow and like us:
---
---
---