---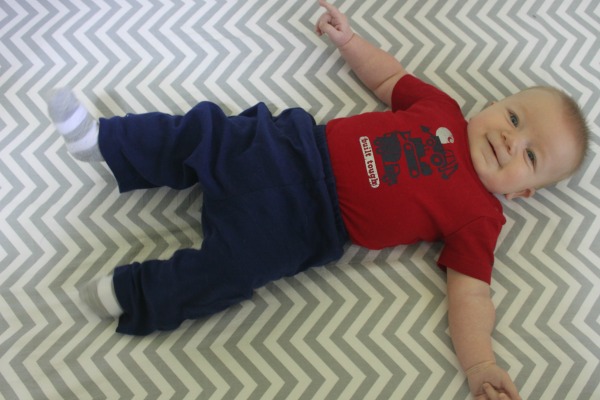 It's that time again!  Harrison is another month older and a whole lot bigger.  He is already so active and constantly has to be moving.  You wouldn't know it by looking at him though, because he is trying to take after his Mom and look like the Michelin Tire baby.  He's not quite there yet, but he's trying…check out those arm rolls: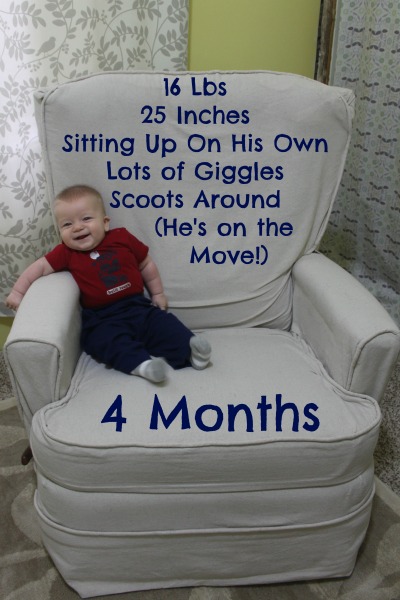 Harrison is such a strong baby and his favorite thing to do is stand in your lap.  Of course, he needs a little help for balance, but he can hold his own body weight.  It's a scary thing to think he will be crawling in just a few months, and then walking!
He is starting to grow some very thick blonde hair that stands straight up and is absolutely adorable.  I say this every month, but I can not believe how much he changes and grows each month.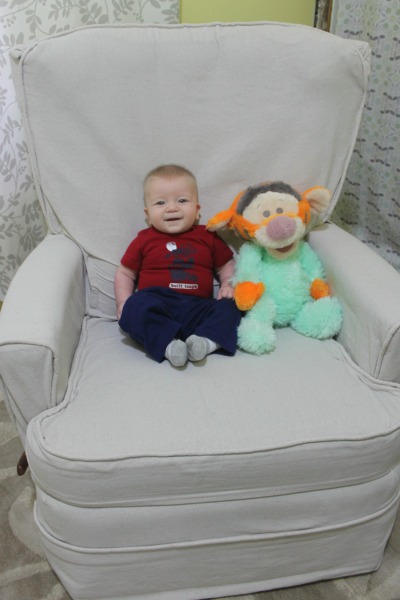 We are starting the very drooly stages of teething.  Harrison is a good sport about it though.  He lets us know when he hurts but he loves a frozen wash cloth or a teething toy.  He is such a happy baby!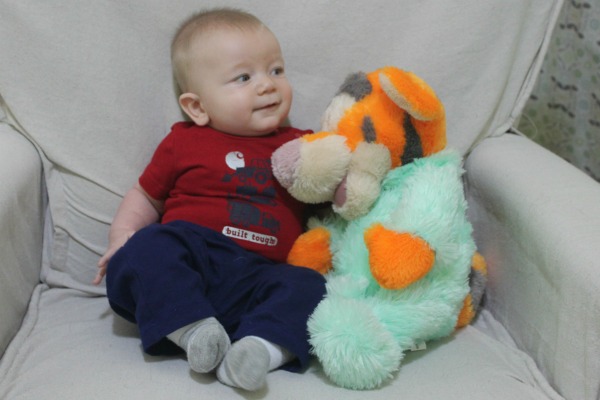 Thanks for reading and check back next month for his 5 month pictures!  To compare check out his 1 month, 2 month, and 3 month pictures!
Please follow and like us:
---
3 years ago today we closed on our house.  We had a huge project ahead of us and we were in over our heads.  I am so happy to say, we finally have a handle on it and have done something in every single room.  We have come a long way and are proud of it!
The past few weeks we have been working on putting new decks on the side and front of the house.  With a little more paint and some roofing, the exterior of the house should be done!  What a difference from before: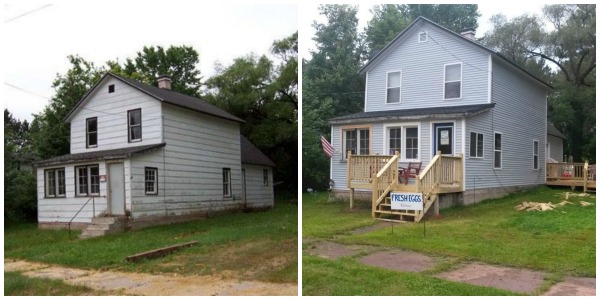 For more before and after pictures, check out our home tour.
Please follow and like us:
---
---
---