---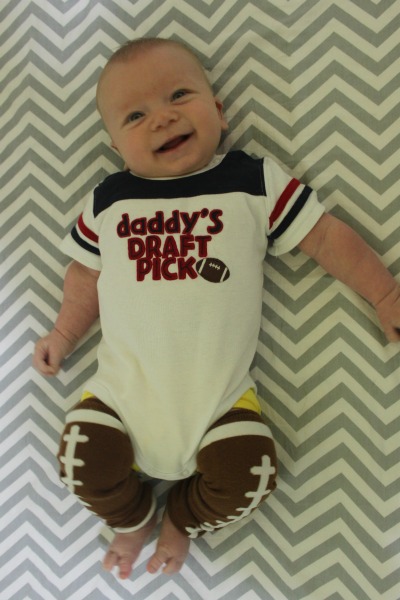 Where has the time gone?!? Harrison is already 3 months old.  Harrison has been busy, busy, busy!  This month he went swimming for the first time, went fishing, got baptized, and even went to Smokey Bear's birthday party.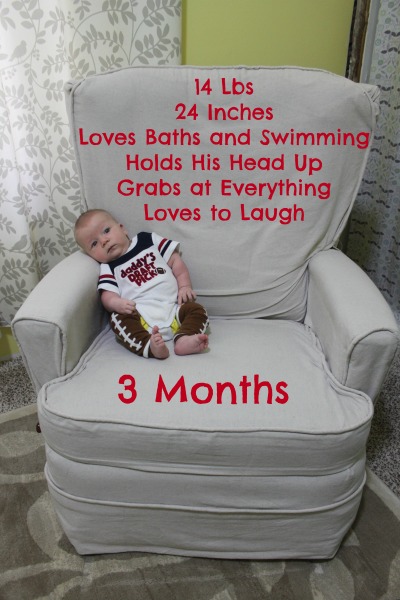 Harrison has gotten really good at grabbing at things within his reach.  He sticks anything he can get his hands on in his mouth and is still trying to see if he can fit his entire fist in there.  He has grown about an inch longer and you can tell in his Tigger pictures: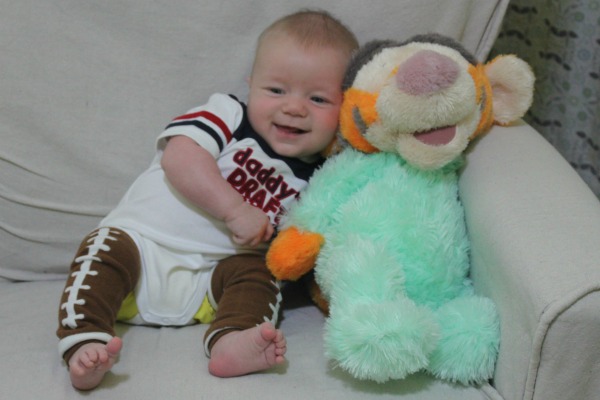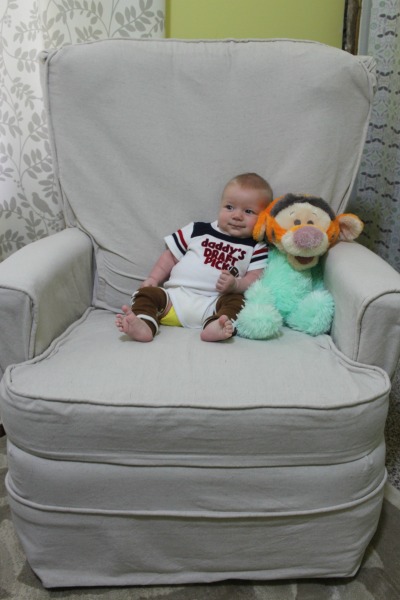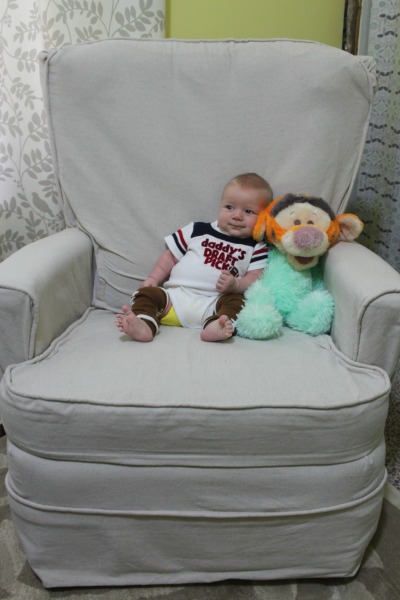 Check out his 1 month and 2 month pictures to compare!  Thanks for reading!
Please follow and like us:
---
---
---