---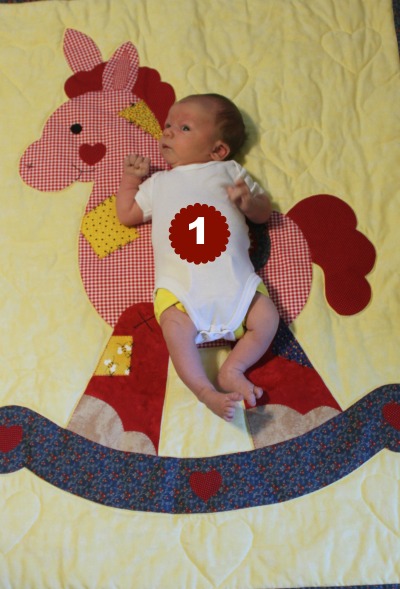 Harrison turned 1 month old on June 15th!  I can't believe how fast that first month flew by.  He has changed so much already.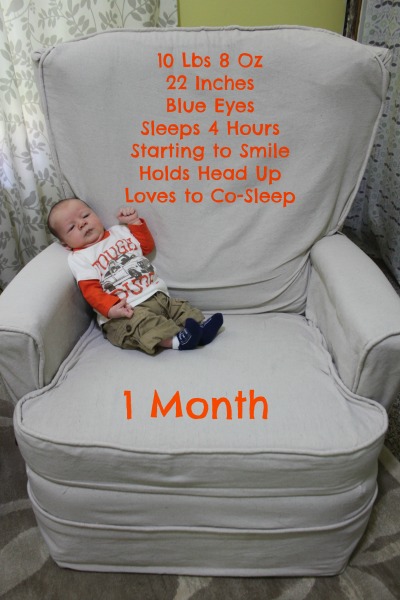 Our little man is much more alert and is learning to smile.  He loves to play with his Kick-n-Play and go for boat rides.  We are loving every minute of it, even though he rarely sleeps these days.
I wanted to take some pictures each month to compare size as he grows because he is growing so fast!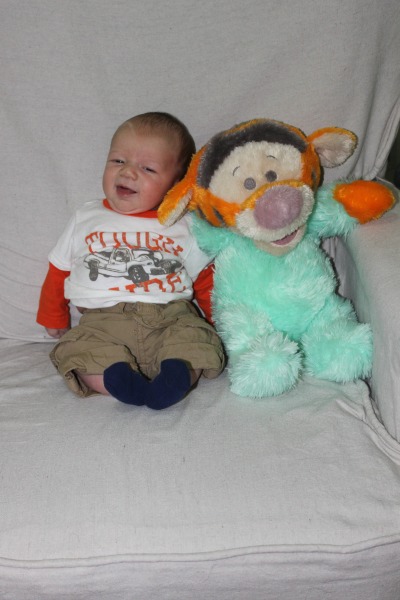 Harrison loves Tigger.  He wasn't very happy when we took Tigger away.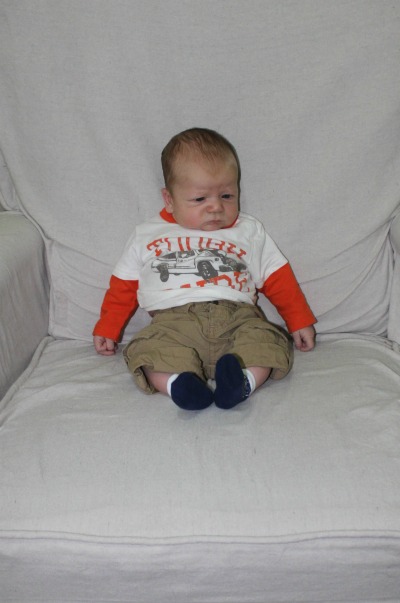 Next month I will post more Tigger pictures and you can see how much he grows!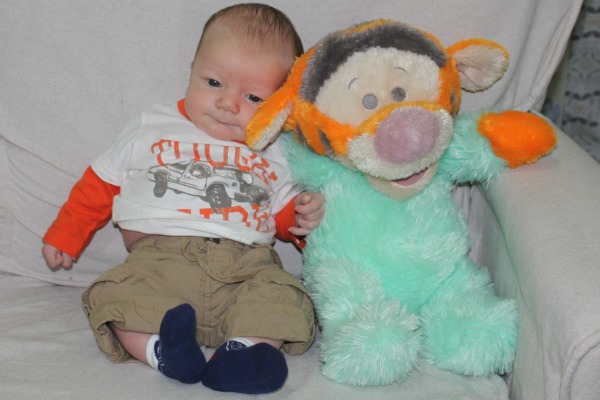 Please follow and like us:
---
---
---